Embellished Everything Is The Anti-Minimalist Trend For Fall 2023 Fashion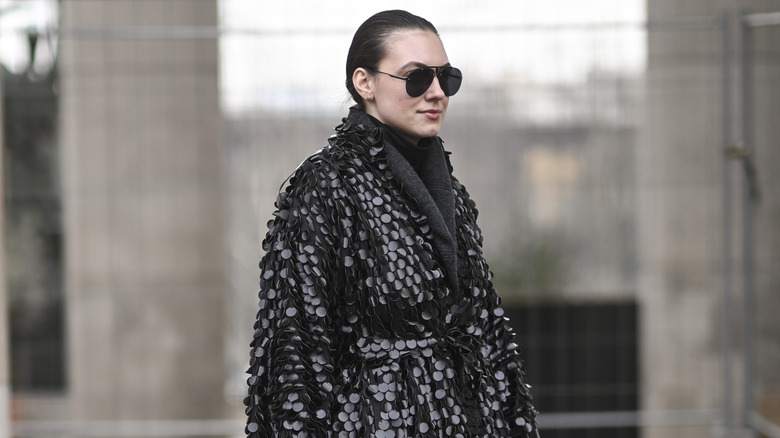 Daniel Zuchnik/Getty Images
Forget quiet luxury; Fall 2023 is about bringing loud and shiny accents to your wardrobe. Although many still love the old-money aesthetic and minimalist style, this fall season allows fashion lovers to bring out all things maximalist. If you recall, the post-pandemic lockdown fashion was all about dopamine dressing and using fun, shiny accents to create creative and memorable looks. While quiet luxury took over for a minute, designers and trendsetters want to inject sparkly details into our wardrobes. Designers like Balmain have used various embellishments to balance a sophisticated ensemble and exciting details.
While the obvious choice for rocking embellishments is using sequins or rhinestones in tops or bags, you can add more bling to your fall wardrobe in numerous ways. Fall fashion has never shined brighter, from head-to-toe embellishments to accented outerwear pieces. Since this trend is about embracing maximalist style elements, it's an excellent opportunity for those looking to break out of their comfort zone. With a few layering tricks and cozy pieces, your embellishments will have your fall wardrobe sticking out from a sea of neutrals.
Embellished head-to-toe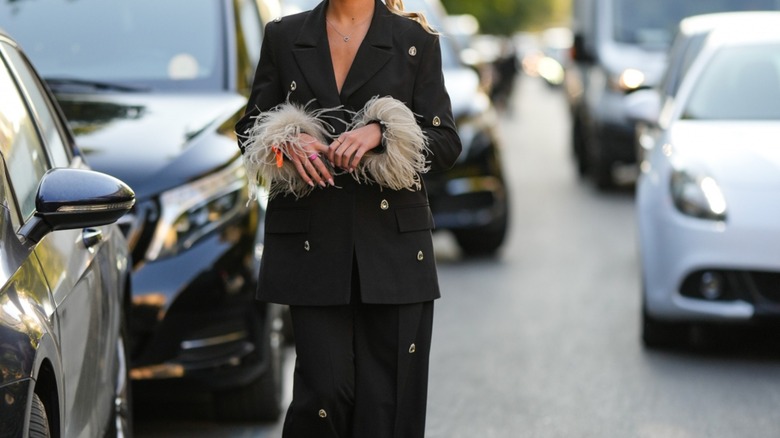 Edward Berthelot/Getty Images
There's no better way to embrace the maximalist trend than by opting for a head-to-toe embellished look. Some options include rocking a sequined bottom and top or sporting an accented dress. However, for a more modern approach, take some inspiration from Gucci Fall/Winter 2023, which showcased how an embellished two-piece suit offers the perfect mix of feminine and masculine elements.
Sparkling fall pieces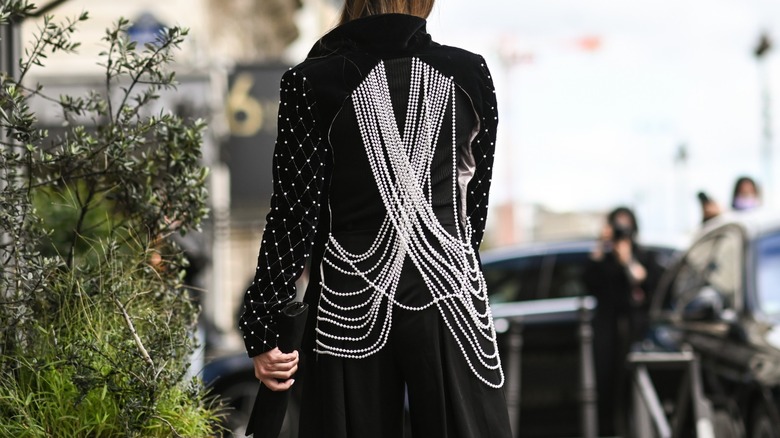 Daniel Zuchnik/Getty Images
Although sequins and embellishments are welcome anytime, they provide extra glam during the fall season. While most will reach for their wool and cashmere materials, adding embellishments to your classic pieces will inject an exciting mix into your typical fall wardrobe. Coats and jackets with an accent will be enough to provide you with this fun vibe without sacrificing the warmth.
Festive layering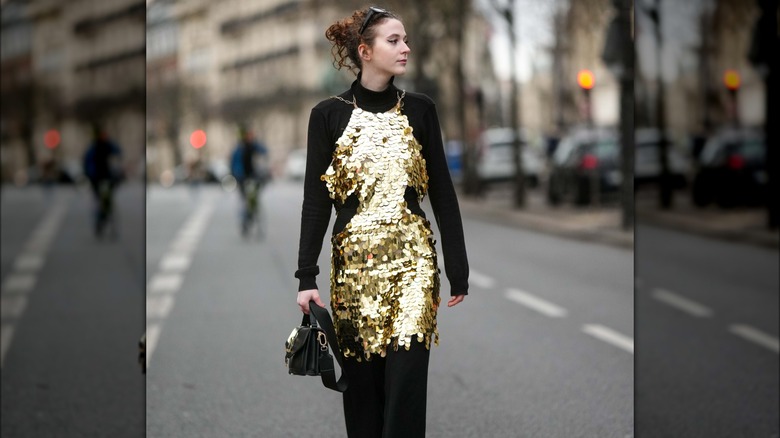 Edward Berthelot/Getty Images
There's no need to save those sparkly dresses or crop tops for the holiday season because they're the perfect finishing piece for fall layering. Layering is a big part of autumn fashion, making it an easy place to add your embellished items. Use your favorite sequined dress over a solid-colored long-sleeve top to create a unique take on the '90s layering trend.
Bejeweled bottoms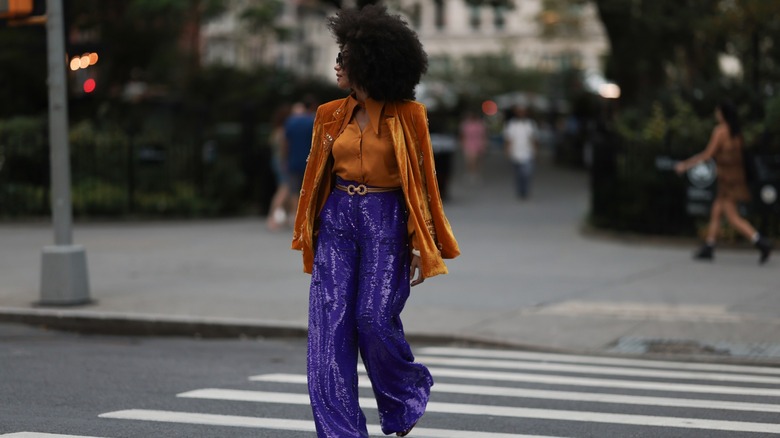 Jeremy Moeller/Getty Images
While you may remember sequined pants from your favorite '70s-inspired Halloween costume, they're no longer a gimmicky piece. These bottoms are perfect for those looking to add more sparkle to their fall ensembles but still want a balance with a regular top. Like DROMe, use embellished pants with cozier pieces to create a sophisticated mix you can wear daily. Use classic fall materials like chunky knits to create a cohesive outfit formula.
Glammed up footwear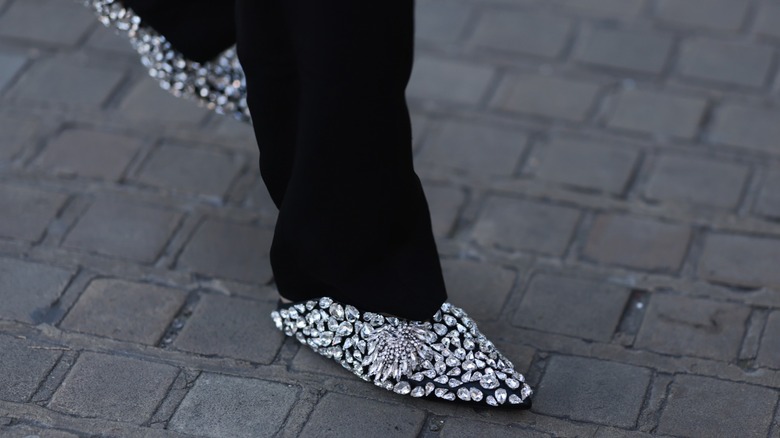 Jeremy Moeller/Getty Images
Although the embellishment trend is a fun update for fall, it's not suited for everyone's taste. The easiest way forward for those wary of the maximalist detail is to incorporate these accents in small ways, like shoes or accessories. While bags are an obvious choice, we've seen how embellished flats and boots have become more relevant, thanks to brands like 3.1 Phillip Lim, which have added gems and rhinestones to everything from mules to heels.