Manifest Your Ideal Relationship With Vision Board Dating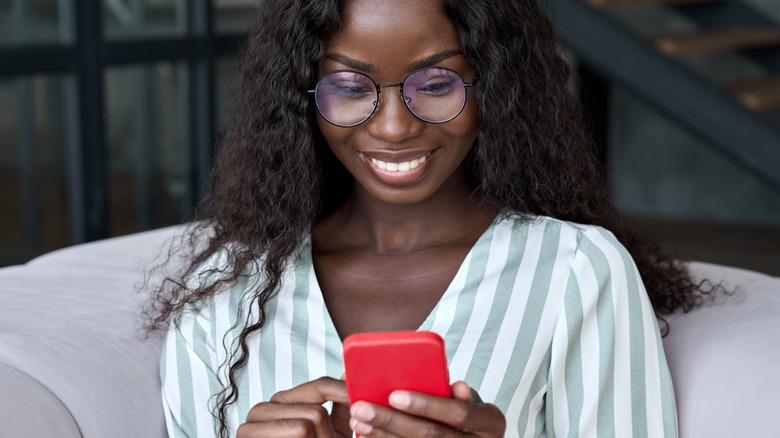 Ground Picture/Shutterstock
During the COVID-19 pandemic, many daters were forced to stay inside and put a pause on travel. Now, they're expanding their horizons and looking to date far outside their local territory, according to data from Plenty of Fish. The dating app polled American singles and identified the top dating trends of 2024, including one called "vision board dating" or "VBD." While you might assume the trend involves cutting up magazine photos and pasting them to a board, vision board dating is actually the act of adjusting your dating app location to a place you're considering moving to. By perusing singles in your dream locale, you can get a head start on manifesting your escape to a new city or faraway country.
Advertisement
According to Plenty of Fish, 23% of singles have come across a dating app user who edited their location, though it's unclear exactly how many have tried the trend themselves. However, VBD is generally easy to do, as many dating apps offer the option (though some require a paid subscription first). One example is Tinder's Passport feature, which allows subscribers to navigate between their home and a different location, which can be changed an unlimited amount of times.
The benefits of vision board dating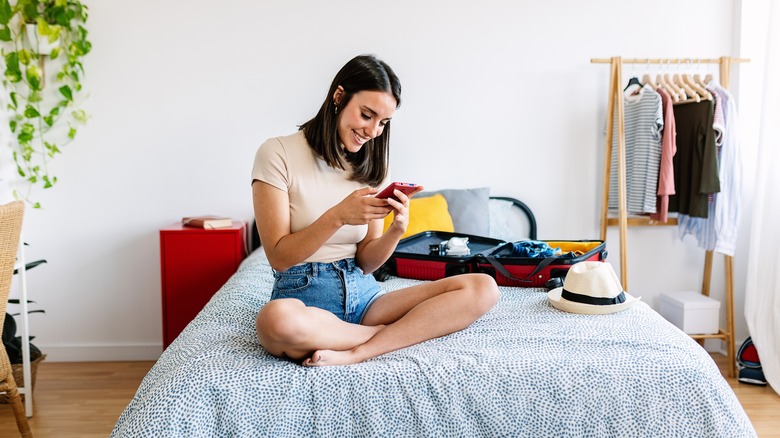 Xavier Lorenzo/Shutterstock
If you never thought of editing your dating app location, now might be a good time to start. Think of it as a step beyond following influencers who live in your dream city or passively scrolling job boards in your favorite destination. This way, you're actually talking to the people who live in your ideal location — and who knows, one of them could become your long-distance bae (until you make the leap and relocate, that is).
Advertisement
Even if you're not sold on the idea of moving somewhere new, vision board dating is still worth a try. Consider changing your dating app location a few weeks before going on a trip so you have vacation flings lined up — just be open about the fact that you're only in town temporarily. You can also edit your location to a nearby city if you haven't had much luck swiping in your hometown (or if you're tired of running into your exes and co-workers on the apps).
Vision board dating might even help you feel more confident shooting your shot. Trying a new one-liner or flirtation technique with a low-stakes, long-distance match may feel less intimidating than with someone you could run into at the grocery store. Dating outside your area might be the key to busting dating burnout and finding a person — and a place — that aligns with your future self.
Advertisement
Other ways to manifest your dream relationship (or relocation)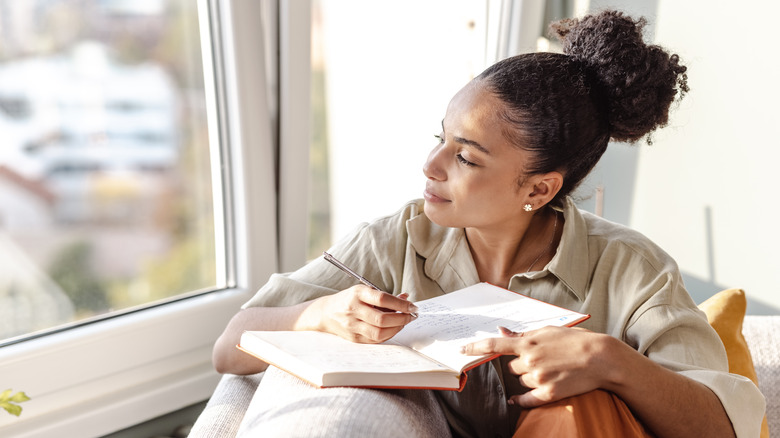 Milko/Getty Images
Vision board dating is one way to find compatible partners and scope out the singles in your ideal place to live, but it's not the only way to attract change into your life. Manifest a new relationship in your dream destination by identifying your negative beliefs and replacing them with more positive patterns. "When you do that, you're actually changing the lens in which you see the world," Charlotte Kirsten, a trauma psychotherapist and founder of Typically Topical, told Today. "Look at the behaviors, action, and belief systems in your life, and then ask yourself, 'Does this serve the reality that I'm trying to create?'"
Advertisement
If you prefer to use a tool to transform your thoughts, start a manifestation journal. To really hone in on your desires, try the 369 method of writing. Or, besides vision board dating, you can make a literal vision board to better visualize your goals. As reiki master and spiritual author Kelsey Patel shared with MindBodyGreen, "If we don't have a clear direction of where we're headed or where we want to go, it can be very easy to get caught up in things that aren't actually good for us. Creating a vision board is a powerful way of getting to know yourself and what it is you truly want to manifest and call into your life."