Kate Middleton's Most Inappropriate Outfits That We'll Never Forget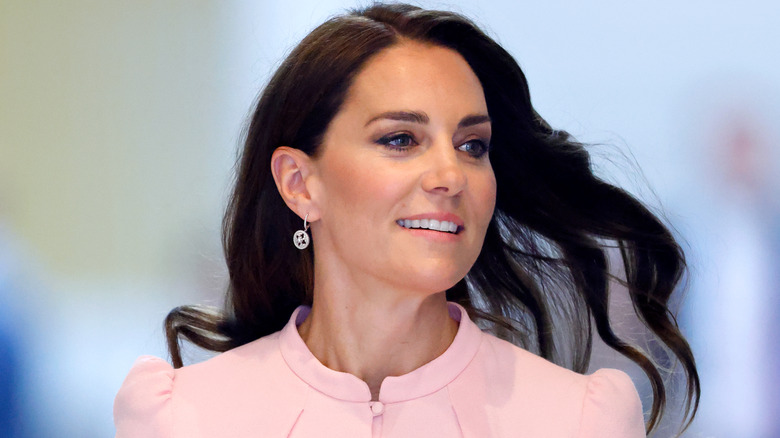 Max Mumby/indigo/Getty Images
How far would you go for love? How would you manage a dress code from your partner's family who insisted that you presented yourself conservatively, with every hair in place at all times? Typically, this would be a huge red flag — but that's what was asked of Kate Middleton when she married Prince William in 2011. Since royals are seen as figureheads and symbols of their nation, their appearance reflects the dignity, stability, and continuity of the monarchy. 
But for a fashion-forward royal like Middleton, dressing both appropriately and fashionably is usually an easy task (or so it seems). Unfortunately, however, even princesses have fashion faux pas — and since the royals are subject to intense media scrutiny, we have front-row seats to witness them. In a world of prim and proper royals, Middleton has been applauded for her efforts, although there have been times when she missed the mark entirely. 
College daze: Kate Middleton's pre-princess era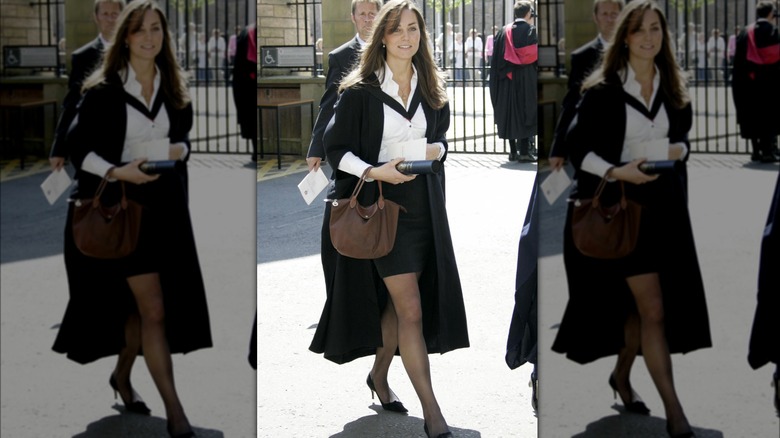 Anwar Hussein Collection/Getty Images
Although it's easy to understand why women of the royal family are discouraged from wearing overtly suggestive garments or looking disheveled, even a polished and professional outfit like the one Kate Middleton wore to her 2005 graduation from St. Andrews might have gotten a concerned eyebrow raise from her future husband's grandmother. A pencil skirt like this one would have been considered much too short. And the sheer, black pantyhose? Likely not encouraged in the royal fashion handbook. 
Rough and tumble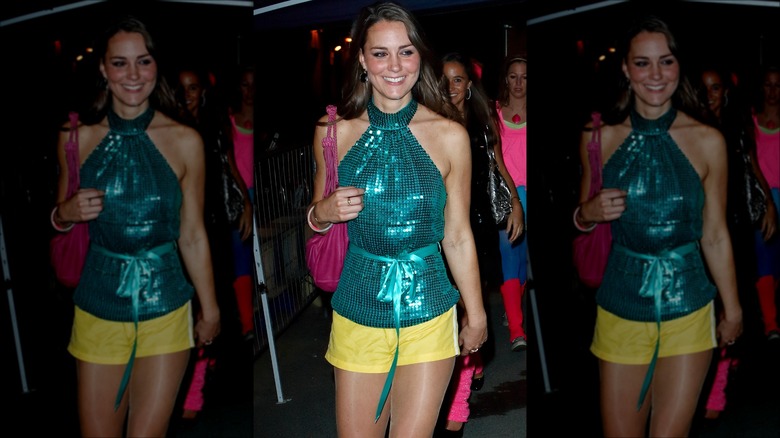 Max Mumby/indigo
The British royal family has a long history of tradition and decorum, and Kate Middleton wearing short athletic shorts and a glittery halter top breaks from that completely. While the color combination could potentially work, pairing such items together didn't give a cohesive vibe. This outfit was thrown together in 2008 for a disco-themed charity event — prior to joining the royal family and having stylists on speed dial — so we'll let this one slide.
The rise and fall of hemlines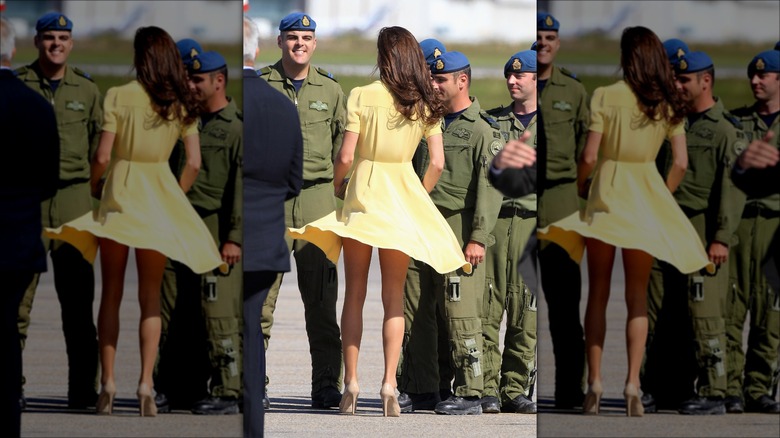 Chris Jackson/Getty Images
Unfortunately, there's one key element that, when paired with a short and flowy dress, might be considered inappropriate for a princess: the wind. The hemline of the yellow dress Kate Middleton wore in 2011 on a trip to Canada may have been fine when standing still, but it proved to be too short once an unpredictable gust of wind made its grand entrance. 
Baby on board (a magic carpet ride)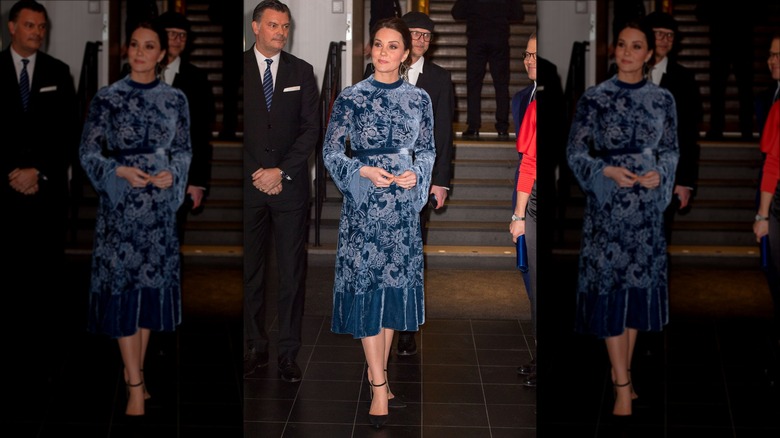 Pool/Getty Images
Following the lead of Prince William's mother — Diana, Princess of Wales — Kate Middleton chose to appear in public while pregnant. While there is arguably nothing more beautiful than a growing belly, this velvet blue dress she wore on the 2018 tour of Sweden and Norway was a miss. Social media users on X, formerly known as Twitter, took to the platform to share their opinions on the look. "I see [K]ate decided to wear a pair of 1970s curtains tonight in [S]weden yet another person who needs to sack their stylist," one person tweeted. Ouch! 
Over-the-top glitz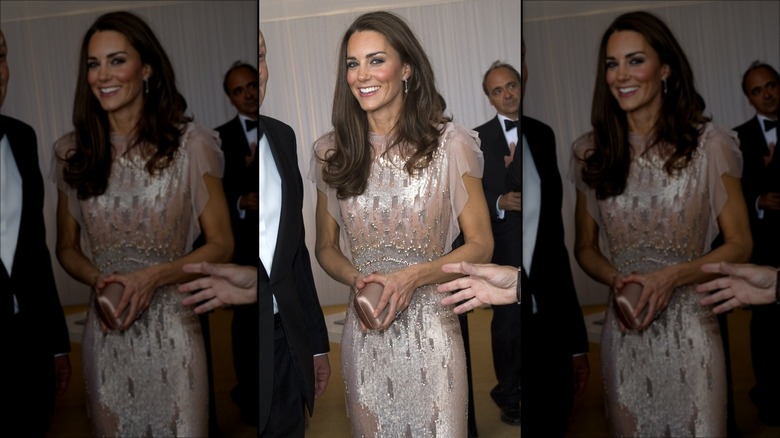 Wpa Pool/Getty Images
As a member of the royal family, Kate Middleton is expected to look well-groomed and elegant, although wearing flashy gowns is generally not done. Flashy or extravagant outfits can sometimes steal the spotlight from the event or cause they are attending, which is not in line with their role as supportive figures. This flashy ensemble was a bit too over the top for the Ark Gala in 2011, a charity event to raise money for children.
Playing both sides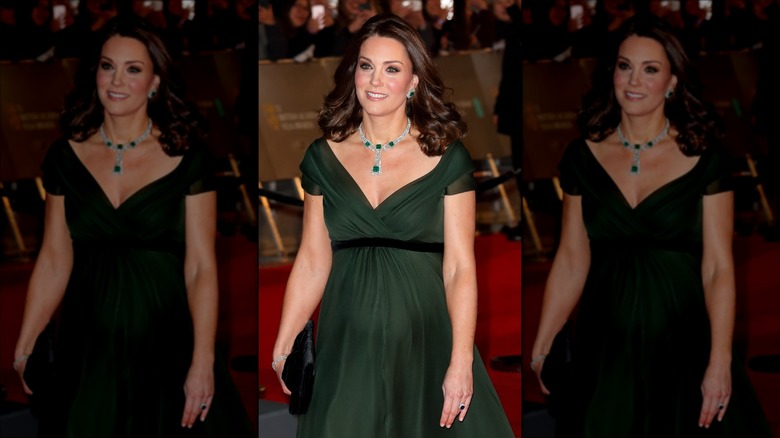 Max Mumby/indigo
Being a part of the British royal family means maintaining a position of political neutrality at all times. However, this mandated neutral position doesn't always help the public's perception. Kate Middleton made an attempt to play both sides when attending the BAFTA Awards in 2018, where the guests were encouraged to wear black in support of the Times Up movement against sexual harassment in the entertainment industry. Staying within the boundaries of royal protocol, Middleton opted for a dark emerald green evening gown — a disappointing choice given the importance of the movement. 
Fur faux pas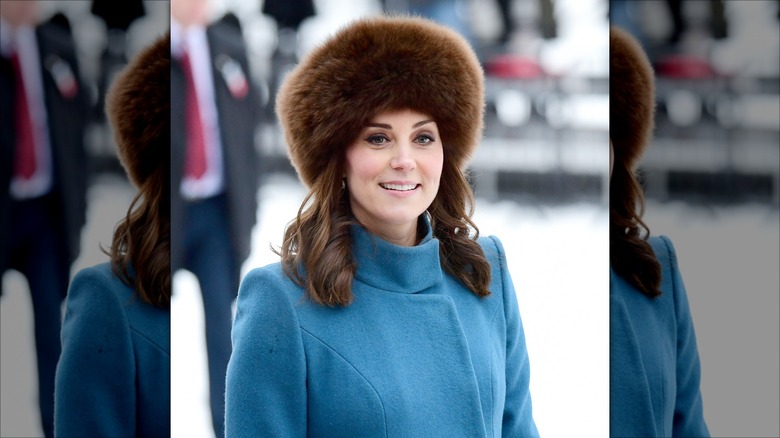 Samir Hussein/Getty Images
During the royal couple's trip to Sweden in 2018, Kate Middleton sported a "collection of glamorous alpaca fur hats," as noted by the Daily Mail. Although the designer of the hats told the Daily Mail that the alpacas died of "natural causes," this fashion choice was deemed inappropriate in the eyes of many who believe animal fur should not be a fashion accessory. Alas, Middleton still managed to cause controversy despite royal efforts to keep this princess as universally palatable as possible. 
Imitation is the best form of flattery - or is it?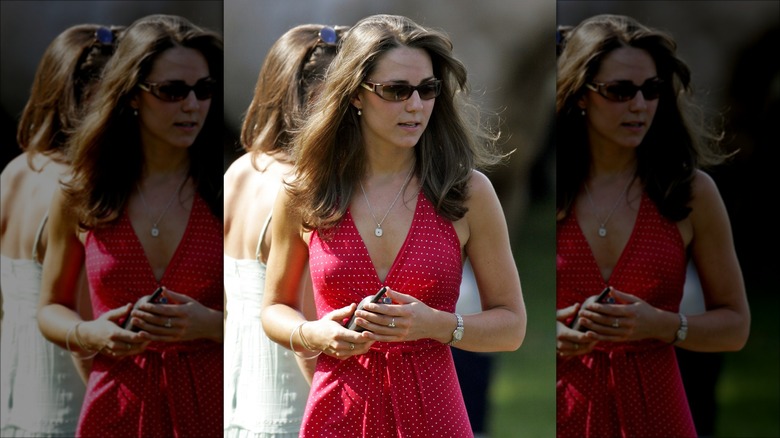 Max Mumby/indigo
Even before marrying into the royal family, Kate Middleton sported outfits that were very reminiscent of those her husband's late mother, Diana, wore. This red polka-dotted dress she wore in June 2006 is very similar to one Princess Diana wore in 1981. Although such a tribute would typically be seen positively, Diana is often seen as a controversial figure who rebelled against the royal family. Whether this dress was intended to honor Diana is up for debate, but one thing is for certain: That neckline had quite the plunge for a soon-to-be duchess. 
Beyond basic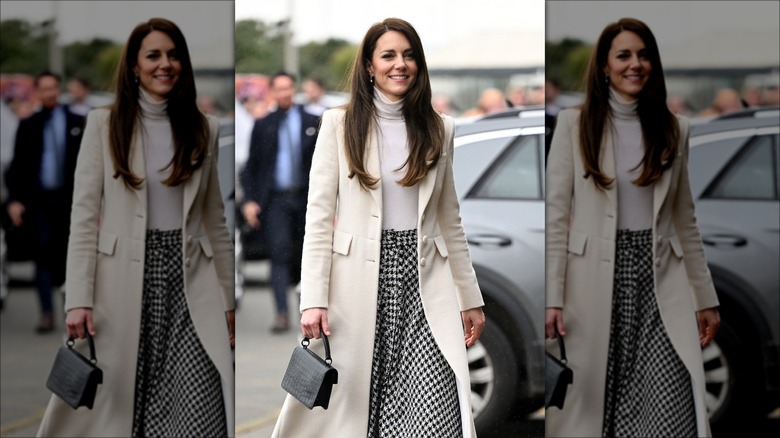 Karwai Tang/Getty Images
If there's one thing Kate Middleton usually aces in the fashion department, it's being fun to look at. But the ensemble she wore in February 2023 for a visit to Wales is not so exciting. Middleton blends in with the crowd, wearing an outfit that's boring compared to other stunning looks she typically serves. Celebrity stylist Miranda Holder (@themirandaholder) took to TikTok to share her thoughts on Middleton's wardrobe, calling it "a little bit more serious" and "unexciting" since becoming the Princess of Wales. Is her fashion-forward style veering toward a more toned-down and uninspiring vibe? Time will tell.