Cropped Pants And Boots Are The Trendiest Outfit Combo For Fall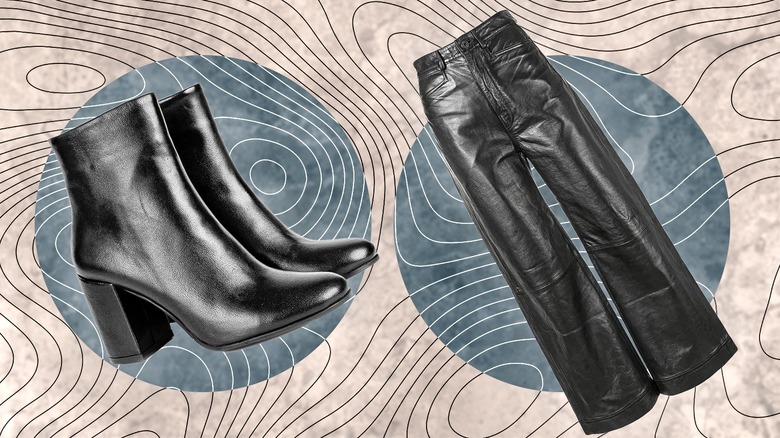 Static Media / Shutterstock
The arrival of fall each year doesn't only usher in Halloween and the start of the holiday parties — it also brings with it the gift of boot season. If you're a summer soul, you might struggle to understand what's so exciting about the combination of boots and other fall staples like hot lattes, but to many, these combinations and the season they represent are nearly holy. One of the beautiful things about boot season is how versatile boot pairings can be when it comes to fashion. 
One of the cutest — and most underrated — ways to showcase your boots is to wear them with a pair of cropped pants. While the combination might sound a little awkward, once you see it in action, it becomes clear that the pair are a match made in fashion heaven. Just take a look at this curated list of outfits featuring boots with cropped pants and you'll see exactly what we mean.
Wide-leg trousers with tall boots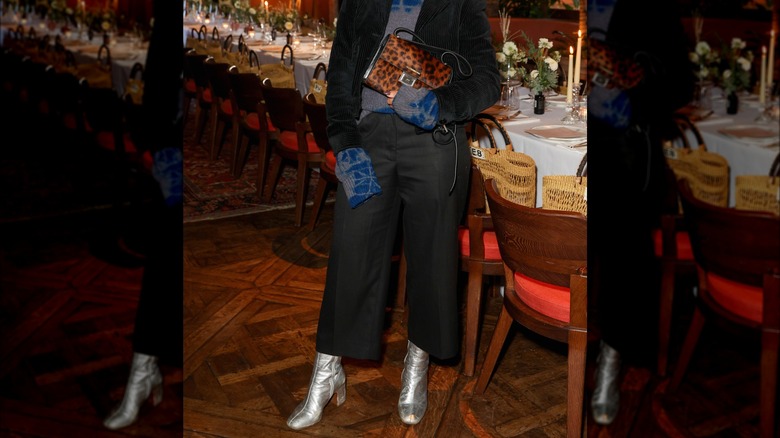 Dave Benett/Getty Images
When it comes to cropped pants, a wide-leg cut is one of the boldest choices you can make. Combining that in-your-face cropped style with a tall boot creates a major impact. This is especially true if you go for a bold, metallic boot or a dramatic heel.  
Skinny jeans with low-cut booties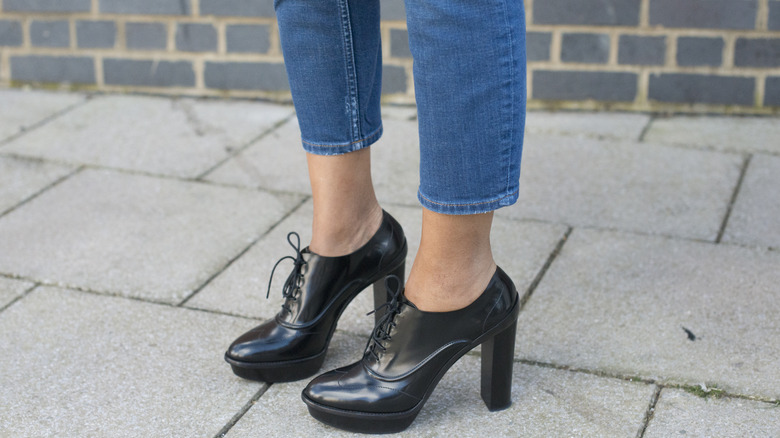 Kirstin Sinclair/Getty Images
The combination of cropped skinny jeans and low-cut booties is almost unspeakably cute. Sure, in practice, the look might require you to endure some chilliness of the ankles on fall nights, but the adorable peekaboo effect is totally worth it. Bonus points for pulling out your witchiest boots to rock all spooky season-long. 
Cropped flares with backless booties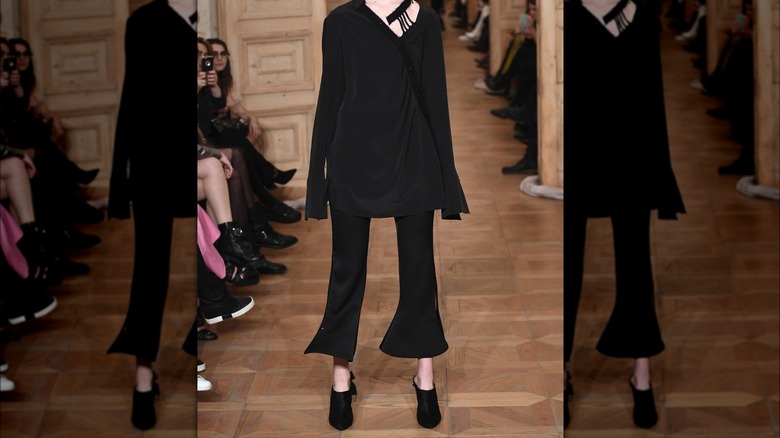 Gareth Cattermole/Getty Images
A cropped flare is just as bold — if not even more so — than a cropped wide-leg. Both styles loudly announce that your pants are here, they're cropped, and everyone better just get used to it. Pair this stunning cut with a chic backless bootie for the ultimate in sophisticated statements. 
Straight-leg pants with ankle boots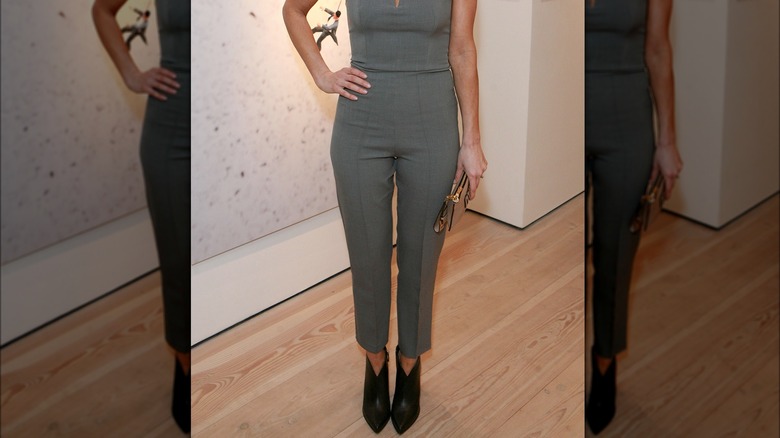 David M. Benett/Getty Images
If you love the peekaboo effect of a cropped jean with a low-cut bootie but need something a bit dressier, try a cropped straight-leg trouser. Style with ankle boots that feature a deep v-cut to get the same vibe while offering a bit more protection from the elements. 
Wide-leg trousers with slouchy boots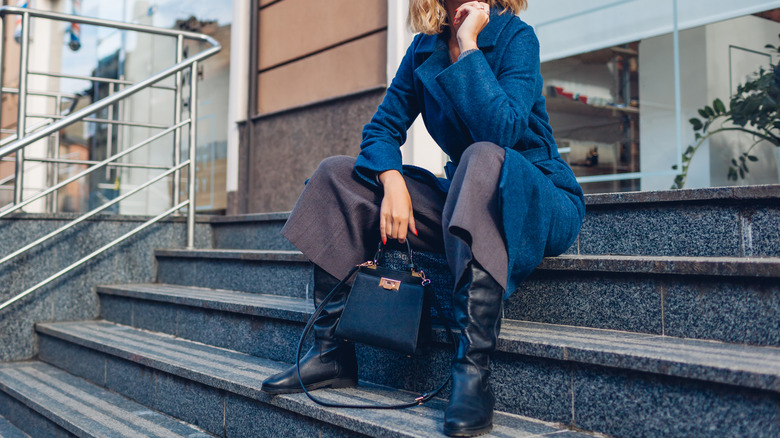 Maryviolet/Getty Images
Not only do wide-leg pants keep you warm while offering bountiful style boldness — this cropped look also provides enough room to get funky and chunky with your boot choice. This translates to the perfect opportunity to give your slouchy boots an update. But beware! Make sure you avoid looking like a pirate — unless, of course, that's your style — by steering clear of tucking your pants into your boots.
Black jeans with animal print booties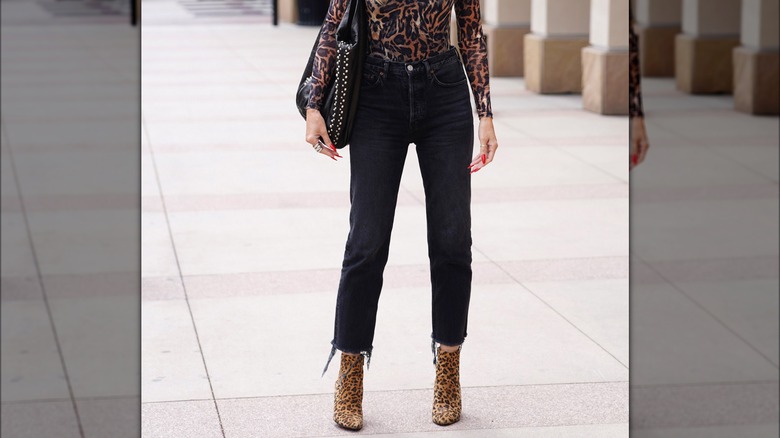 Hollywood To You/star Max
Animal prints tend to have a moment in the fall — especially those that showcase warm tones, like tiger, cheetah, and leopard prints. Cash in on this seasonal trend by combining animal print booties with a classic cropped black jean for an outfit that can go from day to night on a dime.