The Lipsticks We Guarantee Pair Perfectly With An Ultra-Femme Pink Outfit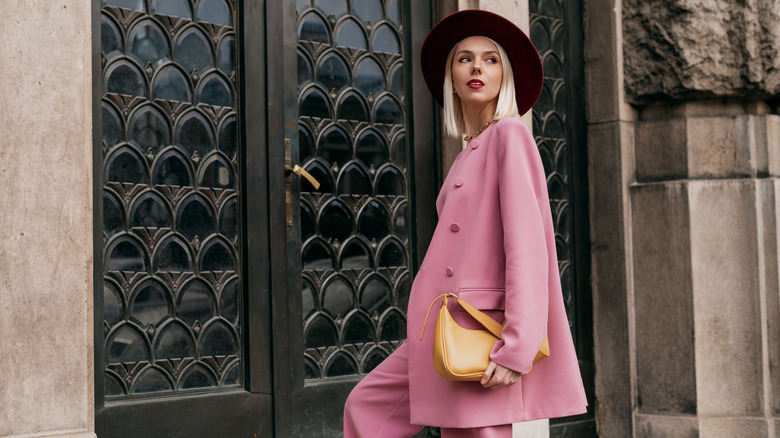 Victoria Chudinova/Shutterstock
Most people would agree that pink is always in. Whether it's nostalgia having a moment with the Barbiecore fashion trend or baby pink making the Barbiecore trend more quiet luxury, this year, in particular, has seen a major resurgence of this color in outfits, accessories, nail art, beauty looks, and more.
However, in some cases, you may find the trend of this ultra-femme color a little intimidating to style. In other words, what kind of beauty looks should be paired with different shades of pink? Can differing shades of pink be worn at different times of the day or events? What kind of lipsticks go best with pink outfits, especially the kind that are ultra-femme? We are sure these questions have popped up in your mind at some point in time.
Therefore, pooling together the best of our knowledge, we bring you various lipstick color options paired with the combinations of their corresponding ultra-femme pink outfits, like pink on pink, for a cohesive look. Try out the pairings, and we are sure you will thank us later.
Peachy pinks go best with nudes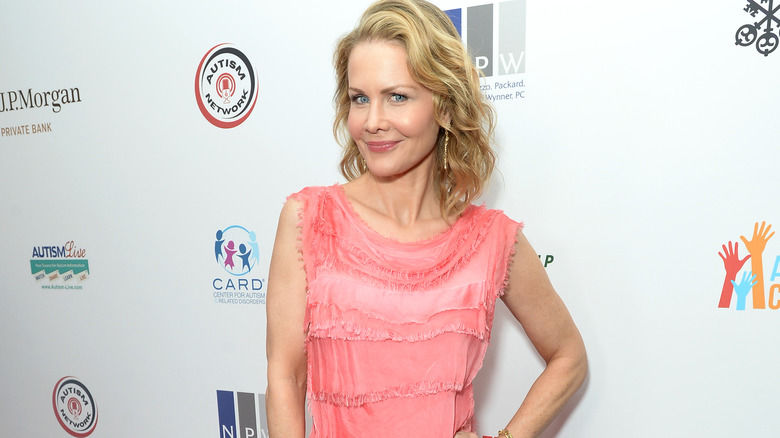 Unique Nicole/Getty Images
The easiest and most fuss-free way to wear an ultra-femme pink, in our opinion, is to go the light and breezy peachy-pink route. Since this color is so soft and feminine, it is best paired with nude lipsticks that suit your skin tone. That said, adding a flush of lip gloss for extra shine will up the ante further.
Don't be afraid of pink on pink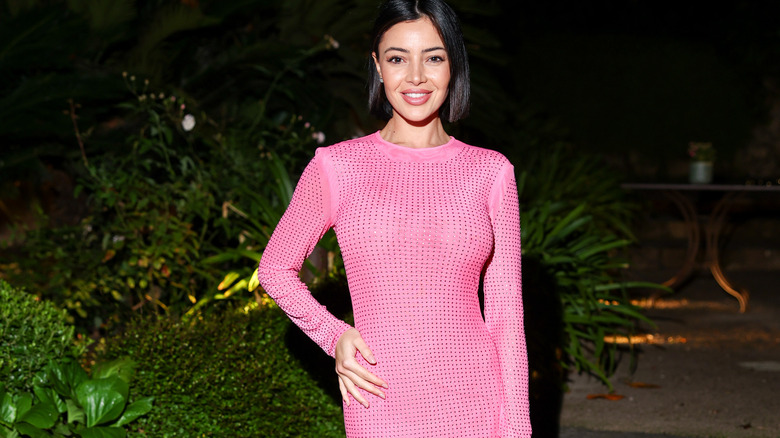 Daniele Venturelli/Getty Images
Who said pink doesn't go well with pink? Pairing a flushed pink color with a matte pink lipstick that also contains a hint of warmth will certainly help you look put together and chic. If you don't have an earthy pink lipstick, just use one slightly darker than the shade of your dress.
A soft orange adds contrast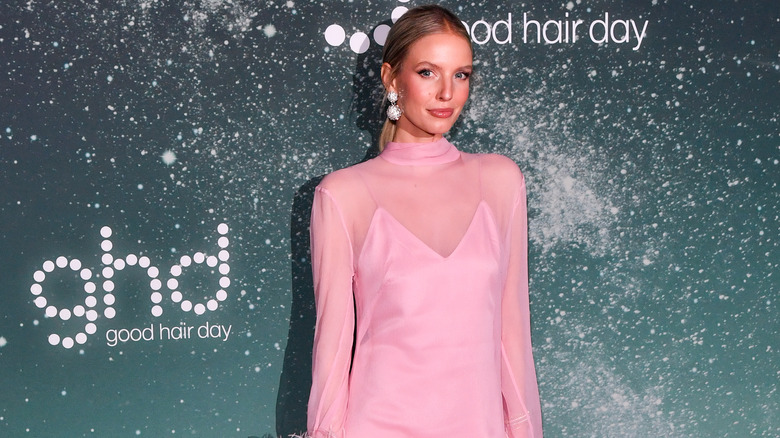 Dave Benett/Getty Images
Since they belong to opposite ends of the same color family, soft pinks and soft oranges in pastel hues pair surprisingly well together. Take a cue from this look and wear an orangey-leaning nude lipstick with a sheer baby-pink dress. Of course, gloss for extra shine on top always adds more oomph!
Deep red channels your inner diva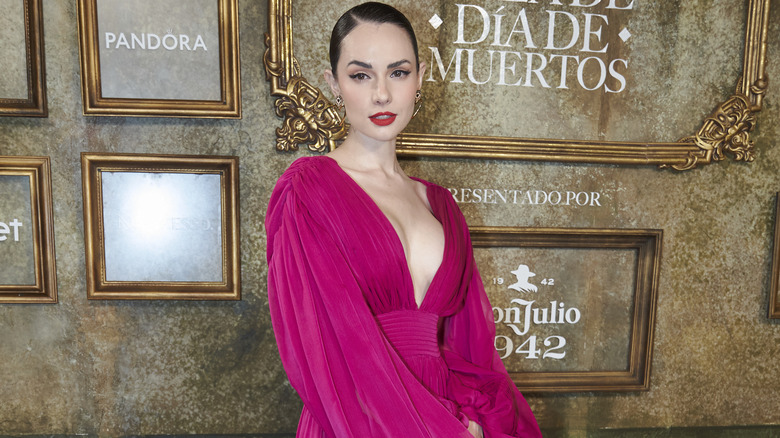 Medios Y Media/Getty Images
We'll let you in on a secret: Though you may not believe it at first, pinks and reds pair beautifully well together, especially if they share the same blue undertone. Hence, when choosing an outfit in a fuchsia or magenta color, pair it with a deep red lipstick for maximum impact.
When in doubt, wear mauve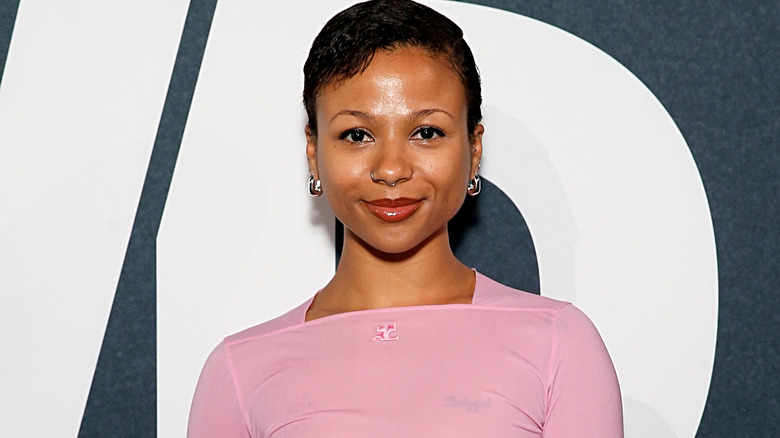 Dominik Bindl/Getty Images
We all need that one universally flattering color that goes with everything we choose to wear, right? For many of us across the board, that shade is likely mauve. And in true form, mauve lipsticks also pair well with pink outfits. Outlining the lipstick with a darker lipliner and topping it with a gloss are other ways to really elevate the look.
Make it bright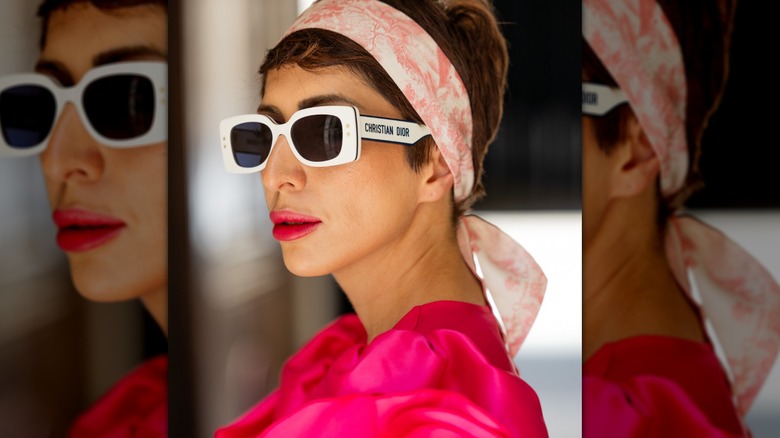 Christian Vierig/Getty Images
The true essence of an ultra-femme pink look is to go all out with the brightness. And the best way to do so is to pair an outfit in a fuchsia, magenta, or hot pink color with a deep lipstick in the same or similar shade. With this formula, you are sure to be the one who makes heads turn wherever you go.