Makeup Trends We're Loving For Winter 2023/2024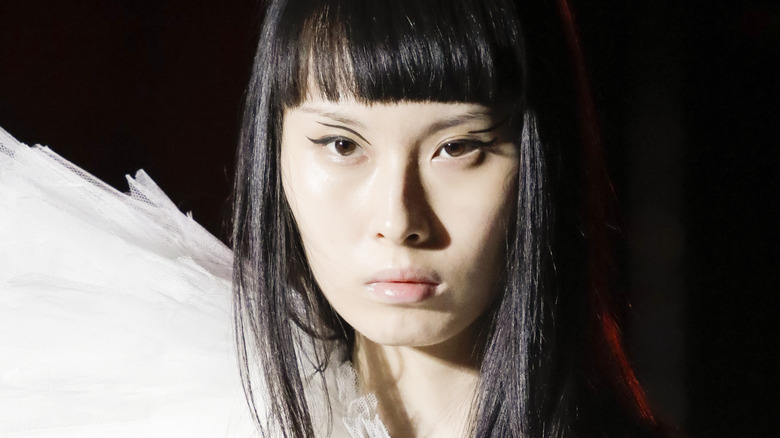 Antoine Flament/Getty Images
Now that summer's far behind us and fall's fast following in its footsteps, it's time to think ahead to our winter 2023/2024 makeup. Every year, a few new trends make their way into the season, and, of course, they're a mixture of newly inspired ones and recycled ones from the beauty vault. Whether you love the holiday season or dread the frigid months, if you're anything like us, you can't help but get excited about playing with different makeup looks. After all, winter is all about trading pastels for bolder colors and experimenting with unique textures, so there's a lot to love.
After scouring the various fall/winter 2023/2024 runway looks, as well as the social media accounts of influential makeup gurus, we've compiled a list of our fave trends for the upcoming season. From dramatic, gothic lips to colorful lashes, we're sure you'll be running to the nearest beauty store to try these cold-weather trends.
Vampy lips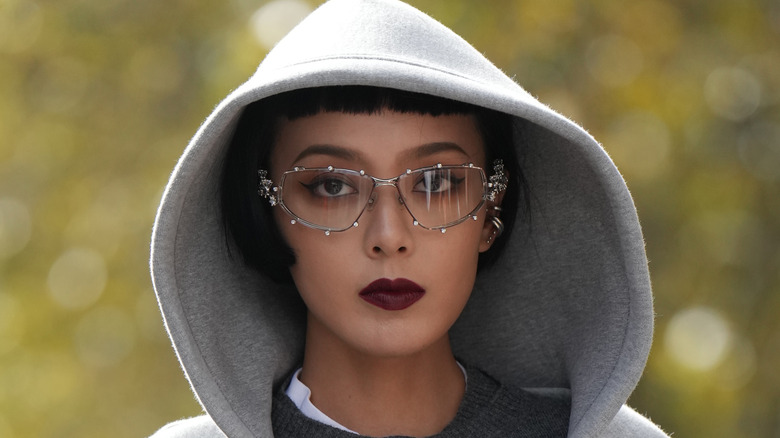 Edward Berthelot/Getty Images
Dark lipstick, especially in dreamy shades like maroon, was seen all over models and fashionistas during Paris Fashion Week this fall, and we're betting it'll be the color to wear this winter. Trade in your Barbiecore pinks for a cool, purple hue ranging from burgundy to deep violet. For extra precision, use a lip brush and make sure to blot your mouth once to avoid getting lipstick on your teeth.
Graphic eyeliner
Reinvent the classic cat eye with double lines on your lids. While graphic liner has been trending for a while, many makeup mavens are playing around with different shapes to keep the trend fresh. You can do sleek flicks or create inventive geometric shapes. Black isn't the only color option available, either. You can try fun winter colors such as navy blue or white. Ultimately, all you need is a liquid liner and your imagination.
Strong blush
Blush was once a product we used to quietly support all of our other highlighted features, such as a dramatic cat eye or a bold lip, but it's since become a makeup main character. Now, blush is applied boldly and not just on the cheeks, either: This winter, mimic the flush the cold weather brings to your face with a bright pink blush applied high on the cheekbones and even up toward your temples. Dust a bit on your nose and you'll look perfectly windburned  — just without the frostbite.
Metallic eyeshadow
Vibrant metallics were everywhere this fall, but this winter, opt for holiday-inspired gold and silver tones. Create a gilded smokey eye by combining the two colors and then smudging a cool gray liner along your lashline. What's more, we think this look is the perfect way to ring in the new year. Going for gold makeup might be the perfect manifestation ritual for a gold-ful 2024.
Spiky lashes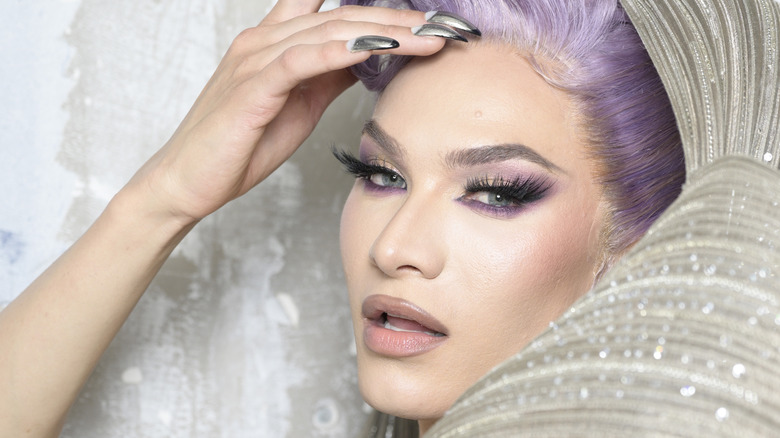 Kristy Sparow/Getty Images
Bold lashes were a theme on the runways for winter makeup looks, and the spikier, the better. You can purchase them ready-made or create your own bespoke lashes by cutting sections carefully with small scissors. Not into wearing falsies? Simply pile on mascara and concentrate on the ends to make them extra lifted.
Colorful lashes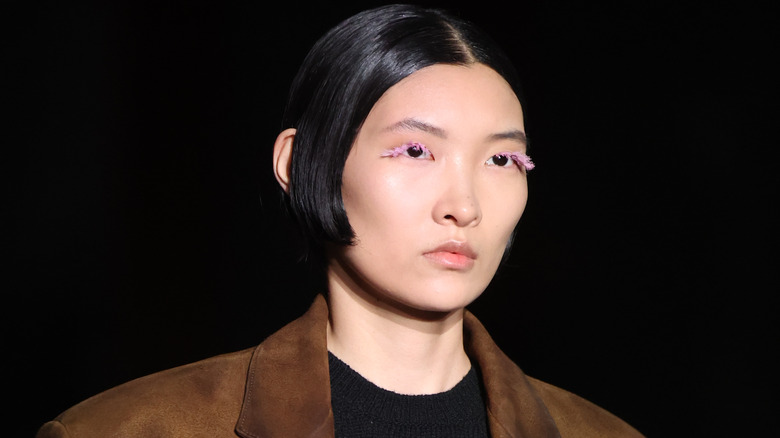 Daniele Venturelli/Getty Images
Lashes are going to get a lot of attention come winter, and instead of the basic black you always reach for, try a colorful shade. From green to red and blue, you have an array of colors to choose from. We particularly dig frosted pink, as it helps tie in early 2023 trends to round out the year in a cohesive style.
Soft goth makeup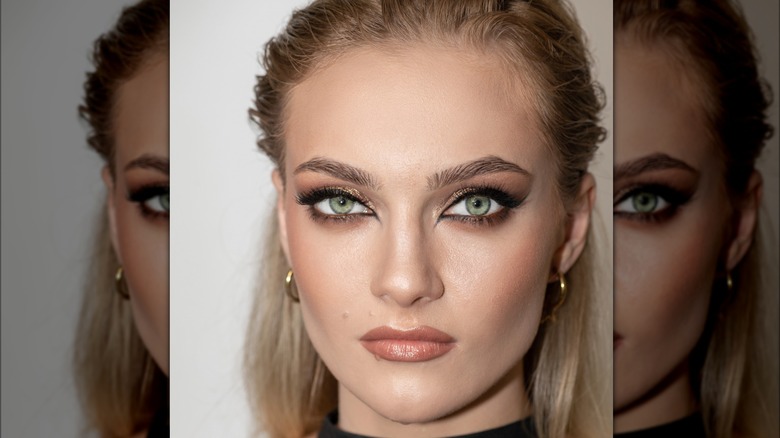 Rytis Bernotas/Getty Images
Goth style is making a comeback, but instead of harsh black makeup, the updated version has a softer, more romantic feel. For an updated spin on gothic makeup, turn your pumpkin spice makeup into something moodier with smoky, latte-colored eyes and winged black liner. For added mystery, smudge your eyeshadow on your lower lids. A peach blush and matching lips complete this monochromatic look.