Printed Prairie Dresses Are Becoming Outdated For 2024 - What To Wear Instead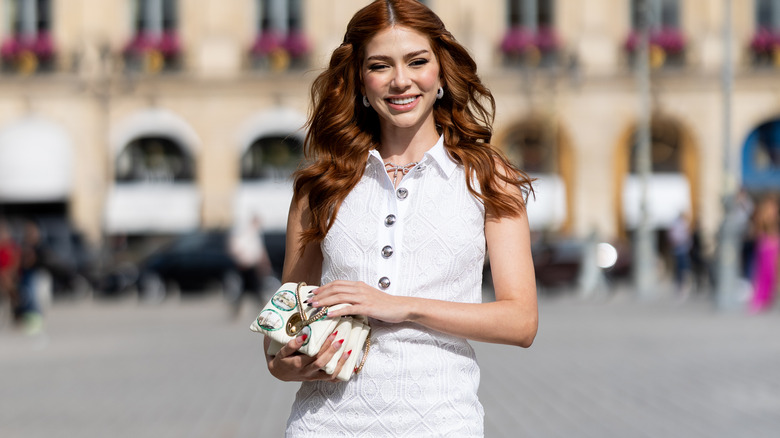 Valentina Frugiuele/Getty Images
Prairie dresses have been a major trend for summer and fall 2023. But as we look at 2024's budding fashions, it feels like it's time to put these flowy smocks into storage. Moving away from wholesome, vintage sweetness, up-and-coming trends seem to be focused on perspectives that are playful and casual, elegant and unexpected.
To navigate this dichotomy, we're all about stocking your closet with versatile pieces that can navigate various aesthetics — not just the homey, prairie vibe. Select a few smart, adaptable dresses, then use them as canvases for layered apparel and accessories. This lets you hit a full fashion spectrum with a single garment, from the understated to the statement outfit.
Of course, versatility doesn't have to be plain or boring. From reimagining quintessential pieces like a little white dress to incorporating bold materials like leather and animal prints, here's how to give your style an exciting yet functional wardrobe refresh that's on-trend for 2024.
Little black dresses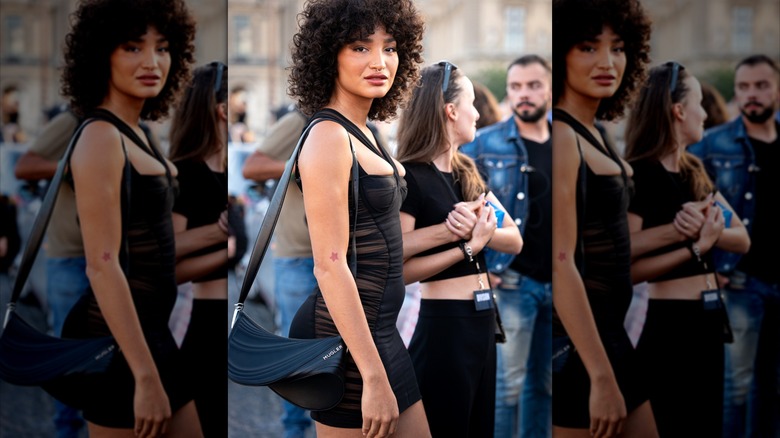 Claudio Lavenia/Getty Images
First things first: You can never go wrong with a little black dress. LBDs are perennial fashion favorites, and it's no wonder why — the simple elegance of a black dress is perfect for nearly every occasion. First date? You're sure to look chic and feel confident in your favorite LBD. Fancy cocktail party? Simply dress it up with glittering jewelry. Night at the club? Make it cool with sneaker heels and chunky accessories. With this staple in your closet, you're ready for any eventuality.
Little white dresses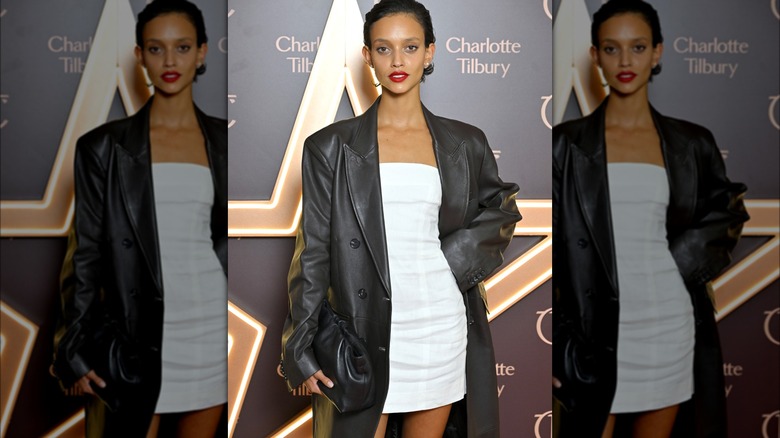 Kristy Sparow/Getty Images
Little black dresses are timeless, but little white dresses should also be on your radar for 2024. Serving up a refreshing counterpoint to LBDs, white dresses provide a clean contrast and an adaptable foundation to start building your look. Embrace burgeoning trends like balletcore with a tufted white tutu dress, embody corporatecore with a sharply tailored white pencil dress, or let your inner goddess shine with a floaty white shift that reimagines the sheer fabric fad.
Classy animal prints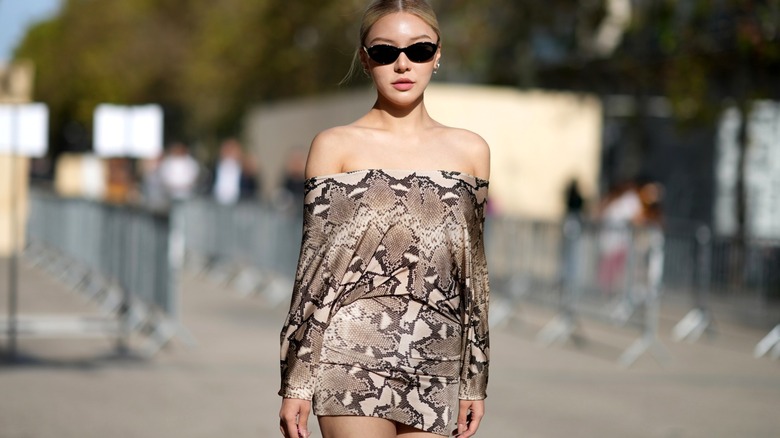 Edward Berthelot/Getty Images
Polished animal prints are trending, and they offer a fresh, modern alternative to the modest style of prairie dresses. Look for pieces that incorporate wildlife patterns in a surprising and refined way, such as presenting the muted gray color palette of snakeskin in a large, abstract print. You can also tame loud patterns like zebra stripes or cheetah spots by juxtaposing them against classic silhouettes like an elegant slip-style gown or the loose, airy cut of a maxi dress. If the look still feels too gaudy, temper it with a neutral blazer for a chic, contemporary look.
Skater dresses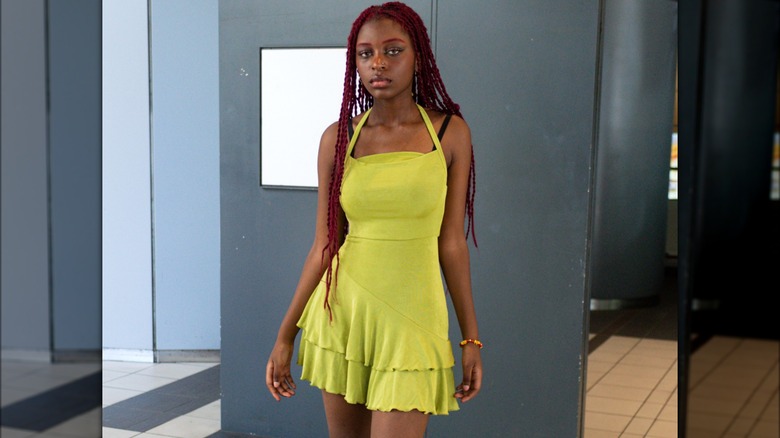 Tiffany Boubkeur/Getty Images
Inject a little fun into your 2024 wardrobe with the revival of flirty skater dresses. These garments offer plenty of movement without adding bulk, making the whole outfit feel youthful. Plus, the fit-and-flare silhouette of these adorable dresses looks amazing on so many body types. You can emphasize the playfulness of this look by choosing dresses in bright colors like pink, yellow, or a cheery spring green. Or you can tone down the innate whimsy of a skater dress by choosing darker hues like trendy black cherry.
Little red dresses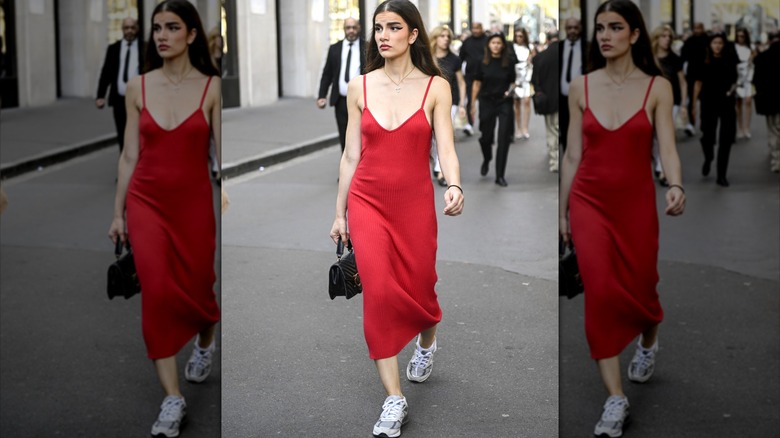 Daniel Zuchnik/Getty Images
We've reminisced about the timelessness of a little black dress and waxed poetic about the refreshing trend of little white dresses. But there's one more hue taking center stage for frocks in 2024: the little red dress. Vibrant red garments are booming right now, and capturing the shade in the form of a simple, all-purpose dress is one of the most dynamic and versatile ways to include it in your wardrobe. To get the most use out of the piece, opt for something that can be styled both formally and casually, like a slip dress. 
Leather dresses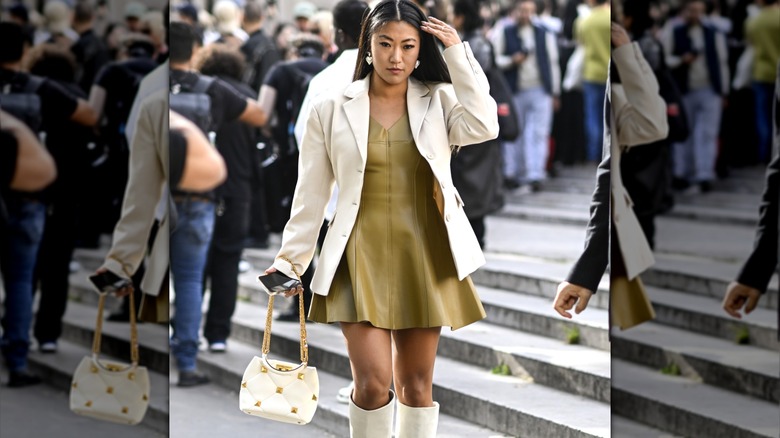 Daniel Zuchnik/Getty Images
We adored prairie dresses for their vintage, wholesome vibe. But if you're ready to mix it up with something a little more modern, get daring with your materials. For instance, leather dresses deliver an updated, edgy look without invoking the sometimes racy implications of latex. As for color, black leather is always dramatic, but if you're worried about verging into goth territory, go for leather dresses in a more neutral shade like cream, camel, or olive green. This will keep the look contemporary and fashionable rather than costumey.