Haircut Trends We're Eyeing For Winter 2023/2024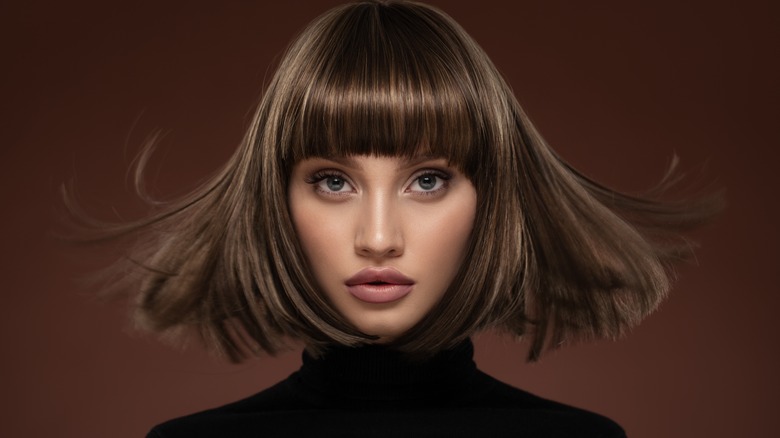 YuriyZhuravov/Shutterstock
When it comes to trends, fashion tends to take center stage. Clothing, shoes, accessories, and even makeup trends seem to garner more conversation than haircuts, yet they too operate on a trend cycle. Most trendy haircuts are merely new iterations of old classics; a new twist on a bob or an updated technique for cutting bangs. This is enough, however, to keep things exciting in the world of hair. 
When it comes to the types of haircuts that will be in style for winter 2023/2024, classics with a twist continue to rule. There is one major surprise on the list, however. The pixie cut — typically considered a summer staple — is seeing a rise in popularity as we enter the cold season this year. We predict this will be followed by an extra warm winter hat trend! Take a look at which haircuts we predict will make a winter statement this year. 
Pixie cut
You can basically never go wrong with a pixie cut, even in the winter. Will you have to remember to wear a hat or a hood out in the cold? Sure. But you'll also be able to skip prolonged exposure to hot tools and allow your hair to recover from years of heat styling — all while looking cute and rebellious. 
Long layers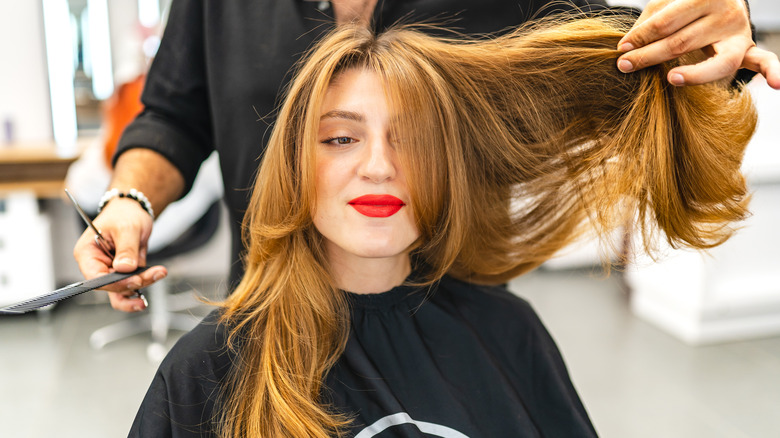 Su Arslanoglu/Getty Images
Long hair is beautiful, but it is a commitment. Even just basic washing, conditioning, and drying can be a time-consuming ordeal, especially if your hair is also thick. Adding layers to your long locks can make washing and styling easier and also make way for more movement and volume. 
Tapered bob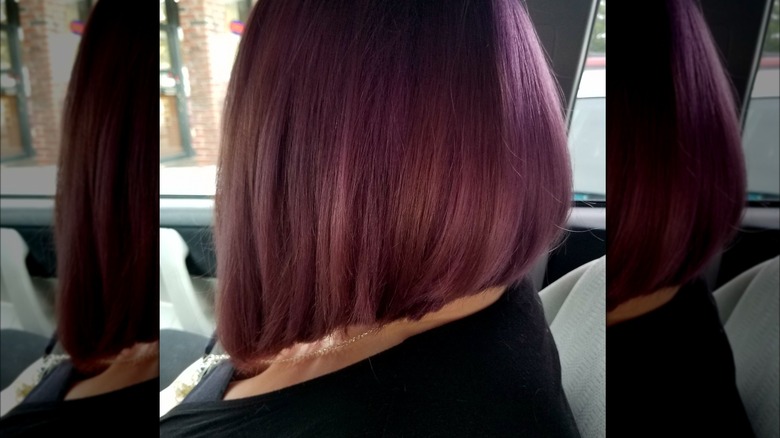 Lisa Vazquez/Shutterstock
If you struggle with creating volume at your crown, consider a tapered bob. The style is slightly shorter in the back than in the front, which makes the shorter area lighter and easier to style in a manner that makes a statement by standing up to boring flatness. 
Long shag
If your hair is wavy or curly and you've never tried a shag cut, now just might be the right time to do so. A long shag is perfect for winter. It preserves your hair's overall length but incorporates many layers, including bangs, which are typically parted in the center. 
Blunt bob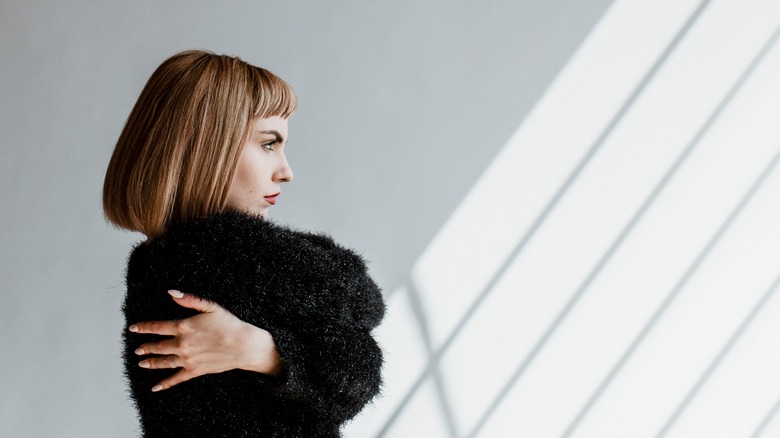 Rawpixel.com/Shutterstock
A classic blunt bob never really goes out of style. This cut is sleek, timeless, and going nowhere. If you'd like to be extra in style, combine your blunt bob with blunt bangs. This trick is especially effective for those with thin hair, who benefit from avoiding layers and keeping their hair as full of body as possible. 
Bixie cut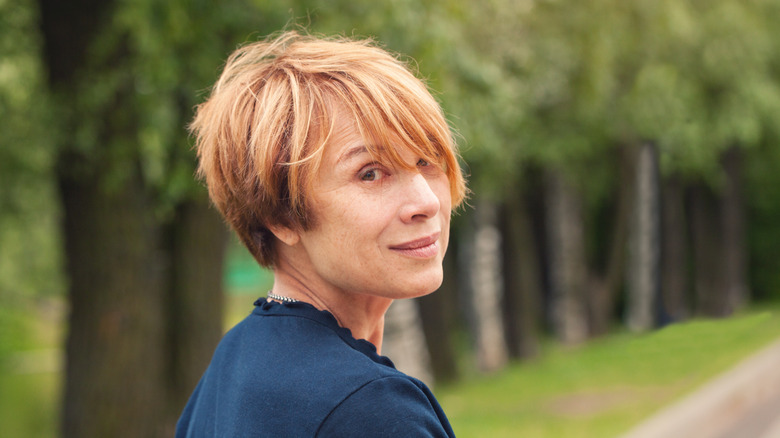 Artmim/Shutterstock
A bixie haircut is a pixie combined with a bob. This is an excellent cut for people who have been eyeing a full pixie but aren't quite ready to take the leap. A bixie retains some of the rounded shape of a classic bob, but at a shorter length. While the length is short like a pixie, the edges are softened and there's no shaving of the back or sides.