How To Rock The Coquette Fashion Trend That's All Over TikTok
If you've been watching for fashion trends on TikTok, you've likely had your eye on the coquette aesthetic. Users like Coqxette champion the style on the app, boasting that it's worth freezing to rep it all winter long. The vibe of the entire style can be wrapped up in the definition of coquette itself — a flirtatious woman. The look is one of hyper-femininity, daintiness, and romance. Think all things soft: hearts, frills, fuzz, lace, gold, gloves, pastels, and delicate jewelry. The hair is typically soft waves, braids, or a ballet bun adorned with ribbons, as depicted by TikTok user Itsoizzie. Makeup is soft, natural, and diffused, almost like a porcelain doll.
The trick to nailing the aesthetic is to embody the soft, girly essentials without looking like a little girl who got caught playing dress-up. Here is a guide to accomplishing the coquette look without ending up looking like you're headed to a preschool tea party.
Gather inspiration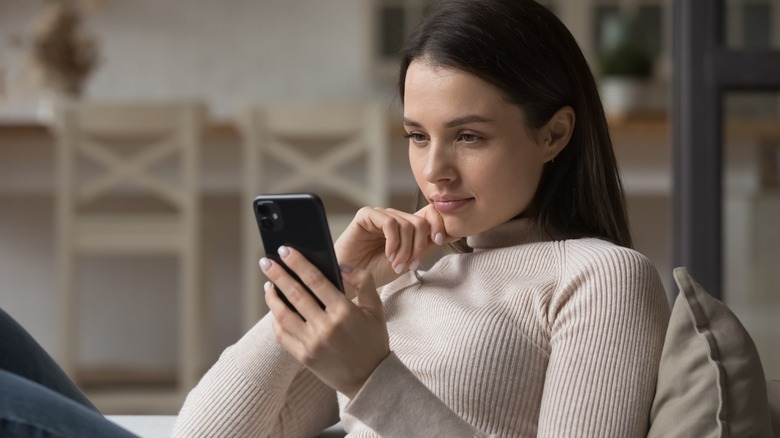 fizkes/Shutterstock
There are many different ways to achieve a coquette-inspired style. The aesthetic has emerged from the blending together of many similar trends that came before it. In recent fashion history, balletcore, royalcore, soft or fairy grunge, and French girl aesthetics can be connected to the look (via Aesthetics Wiki). It also borrows from the sometimes-controversial styles of lolita and nymphet. Explore all of it and see what speaks to you.
The best way to keep track of your favorite looks is to create a Pinterest board dedicated to refining your style. Pin every look that you love, even if it isn't 100% on trend. Pin one look for the shoes, one for the dress, one for the eyeliner, and one for the hairstyle. You don't have to commit to fully replicating each outfit; they only serve to inspire you and take you one step further to unveiling your own individual coquette style. 
Hit up thrift stores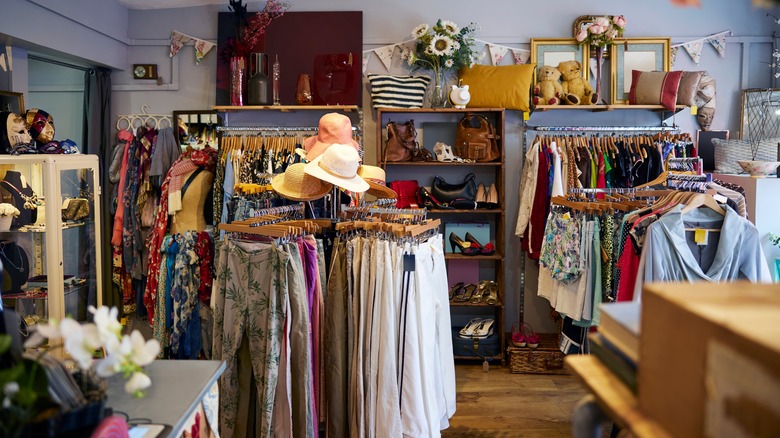 Daisy Daisy/Shutterstock
Coquette style borrows heavily from the past, evoking warm feelings of nostalgia for many. This makes it perfect for thrifting. Rather than spending more money on lower quality new pieces that others are likely to be wearing at the same time you are, focus on piecing together unique vintage items. Keep an eye out for yard, garage, or estate sales. Hit up your local Goodwill, Salvation Army, or consignment shop. If you prefer online shopping, take a look at consignment apps like Poshmark and ThredUp.
When it comes to accessories like jewelry and hair bows, don't be afraid to hit up the kids' aisle or raid your daughter's bedroom. Just use the items created for kids very sparingly, mixed in with more substantial adult pieces. With a bit of time and focus, you can create a coquette look that is as unique as you are with high-quality pieces that can be repurposed for the next trend that comes off of the hot TikTok press (via Madame Blue).