Parade's New Collection With Coca Cola Is Wonderfully Retro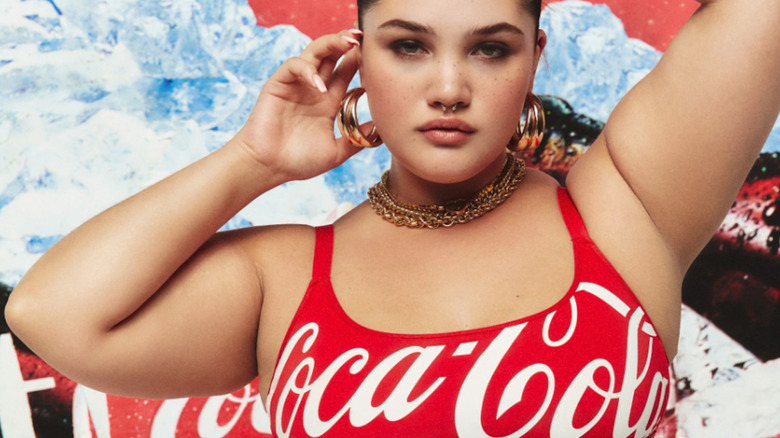 Parade
Coca-Cola is one of the most recognized brands in the world, coming in just under tech giants like Microsoft and Apple (via Top 1 Markets). They're no stranger to a bit of advertising, from their iconic red and white logo to the nostalgic '80s commercials while they fought for dominance in the soda market against Pepsi. Now, the brand is branching into seemingly-unexplored territory — the underwear market — with their collaboration with Parade.
Advertisement
In the past few years, Parade has become a favorite lingerie brand of Gen Z and beyond because of their refreshing redefinition of what it means to be sexy. Instead of catering to the male gaze with itchy lace and ill-fitting thongs, the brand offers comfortable cuts, vibrant colorways, and reasonable prices on bralettes, underwear, and loungewear. They're not afraid of a little collaboration, either, previously working with Juicy Couture, nail polish brand Essie, and Urban Outfitters to create limited-time capsule collections of their iconic styles emblazoned with iconic prints and unique colors.
The inspiration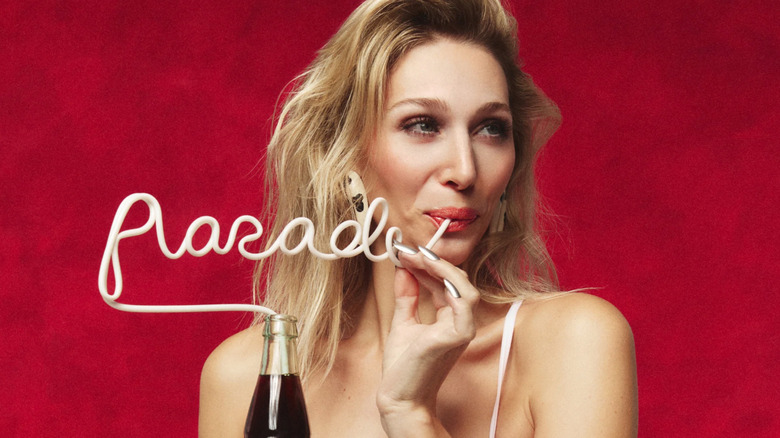 Parade
For this collaboration, Parade and Coke are looking back in time to the golden days of advertising in the 1980s and '90s. The collection is reminiscent of the catchy jingles of the era, featuring prints with the catchphrase "Can't beat the real thing!" and the simple "Coke is it!" 
Advertisement
They also pulled inspiration directly from the massive archive of print ads of the day, frequently found taking up full pages of real estate in magazines or slapped across billboards on the highway. Think icy coolers filled with glass bottles, the iconic bright red of the cans (or silver, if you prefer diet), and, of course, the sprawling white logo that's been a staple since the soda brand's inception in 1886 (via The Coca-Cola Company). The collaboration even features a few shoutouts to the Cherry Coke and Coke Zero loyalists out there, transforming the iconic colorways and designs on the cans into fun prints that are an homage to the brand's long history.
The collection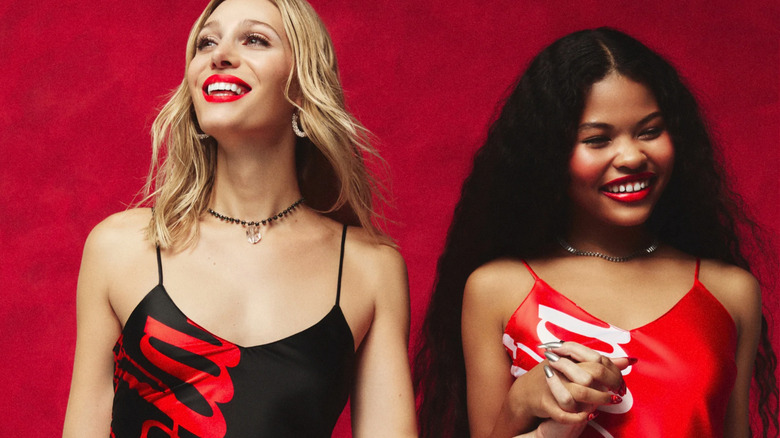 Parade
This Parade and Coca-Cola collaboration features 10 new styles of loungewear, bras, and underwear, and additional prints on a few pieces to boot. Some of the pieces are also available in matching sets like this Classic Coke 2-Piece Set made of Parade's Re:Play fabric that promises ultra-soft and stretchy comfort, and the Very Cherry Set made of breathable cotton, so you can rock a matching Coke look.
Advertisement
If you're looking for something to wear out and about, there are a few standout loungewear options. This Special Edition Coca-Cola Luxe Slip Dress is a gloriously kitschy choice for a night out (or a last-minute costume), and the Special Edition Coca-Cola Hoodie is a blingy, throw-on piece perfect to bring a little fun to a rainy day. If you're looking to add a bit of '80s nostalgia to your underwear drawer, the full collection is available on Parade's website. Just make sure you act fast — the brand is notorious for selling out, especially during limited-run collabs.