How To Rock Hair Bows This Holiday Season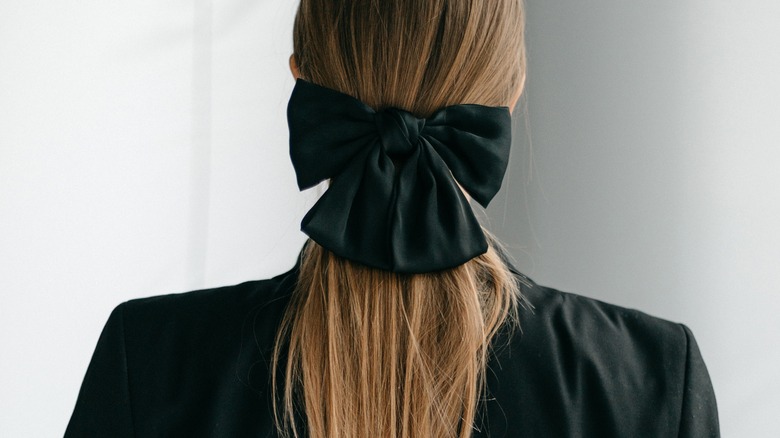 Pavlova Yuliia/Shutterstock
Bows aren't just for wrapping presents this holiday season; they also happen to double as the perfect hair accessory. Styling hair with a bow doesn't have to be left to young girls, either. In fact, there are plenty of preppy chic styles currently trending that feature hair bows in ways that don't look as though they belong as part of a costume or should be reserved for the playground.
Case in point: Celebrities have already shown off some great ways to pull off the look over the years, as compiled by Town & Country. This season, the trend is only heating up more than ever. Among the numerous sources of hair inspiration available online, Mane Addicts has a list of some different styles of hair bows with which to accessorize, varying in color, material, and thickness, and drawing inspiration from other trends of the moment, such as the Barbiecore trend.
There are plenty of style options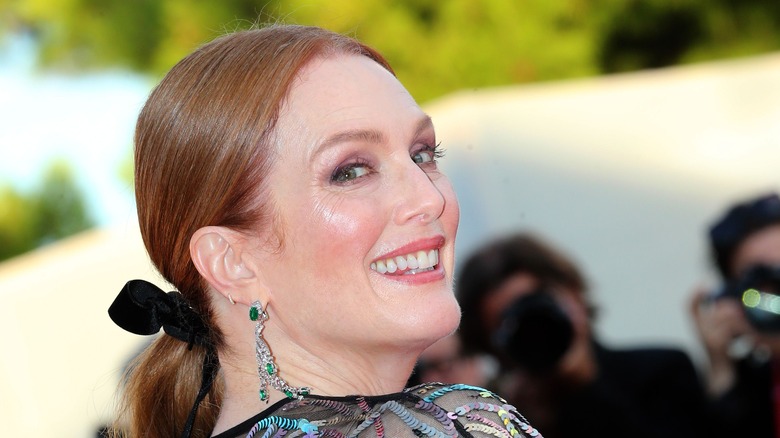 Elisabetta A. Villa/Getty Images
While your first thought might be pigtails, they certainly aren't the only option when accessorizing with a hair bow. Julianne Moore's sleek ribbon-tied ponytail at the 2022 Venice International Film Festival in Italy (as shown above as well as on Page Six) is proof that even older women can wear a hair bow in style without looking out of place.
SheKnows has another set of great celebrity hairstyles for those looking to add a bow to their looks, including plenty of updos that prove that bows don't have to be large to finish off an updo. Many celebrities have chosen to add to their styles with subtle black bows, including Moore.
On a similar note, hairstylist Nai'vasha made an Instagram post featuring a slightly larger bow used on a ponytail for singer Alicia Keys. With this look, the volume of Keys' hair keeps the thickness of the bow from seeming too overpowering, suggesting that matching hair thickness and texture with the bow could be a good move in general.
Going big is also a trend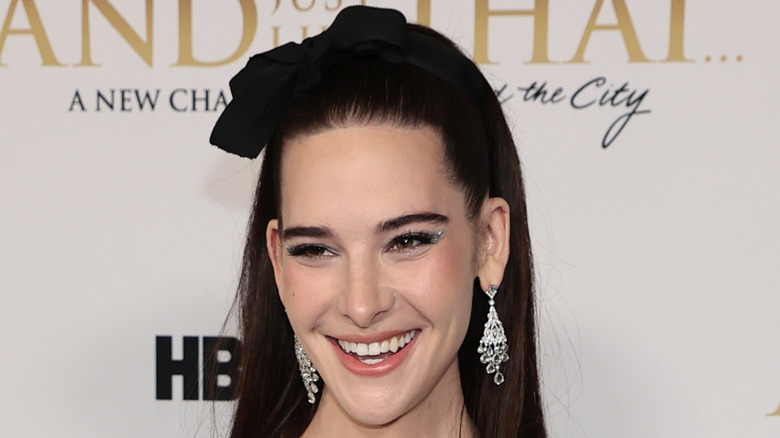 Dimitrios Kambouris/Getty Images
If you would rather not be subtle with your bows, that is also very much on-trend. Actor Anya Taylor-Joy's hair was accessorized with a larger bow for an appearance on "Ellen," as shown by her hairstylist, Gregory Russell, on Instagram.
Another client whose hair was styled with a bow by Russell was actor Lily Collins, where Russell wrote in the Instagram caption that Collins's bow-plus-bun look was inspired by the looks of the 1960s, proving that hair bows never really go out of style, regardless of what the trend forecasters have to say about the accessory. (Time even has a piece all about the history of hair bows, as does Women's Agenda.)
E! Online mentions even more celebrities who have gone for big hair bows -– as well as bows elsewhere in their ensembles –- such as actor Sydney Sweeney, whose big-bow ponytail hairstyle also appeared at the 2022 Venice International Film Festival.