What's TikTok's Frazzled English Woman Trend All About?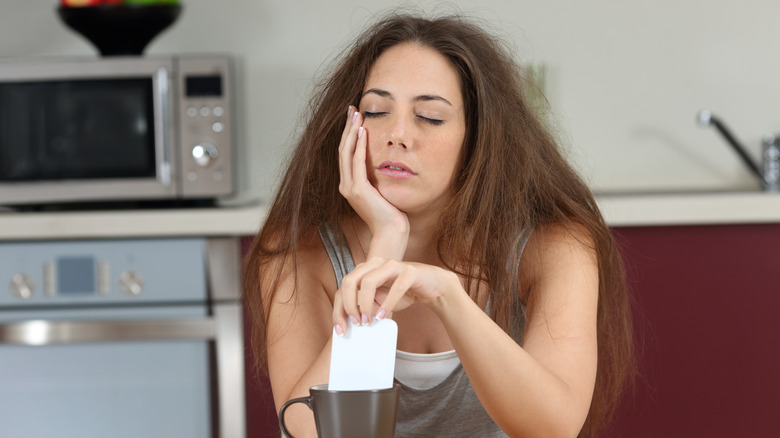 Antonio Guillem/Shutterstock
At this point, we know that TikTok will make an aesthetic out of just about anything. From the coastal grandmother era a few months ago to the long-running dark academia trend, it's nearly impossible to find something that hasn't sparked outfit inspiration in at least a few creators. Now, there's something a little less self-explanatory hitting the For You Page — the frazzled English woman trend.
The name may be a bit confusing, but no worries — you won't have to adopt a fake British accent to don this look. The name actually comes from a video by @russhmagazine on TikTok, an Australia-based magazine that covers art, fashion, and music, in response to a larger trend happening down under. This new look had Australians in a chokehold this past winter, and after nearly 250,000 views on the original video and quite a few recreations, it's looking like it will spread to the rest of the world as temperatures start to drop, too.
The trend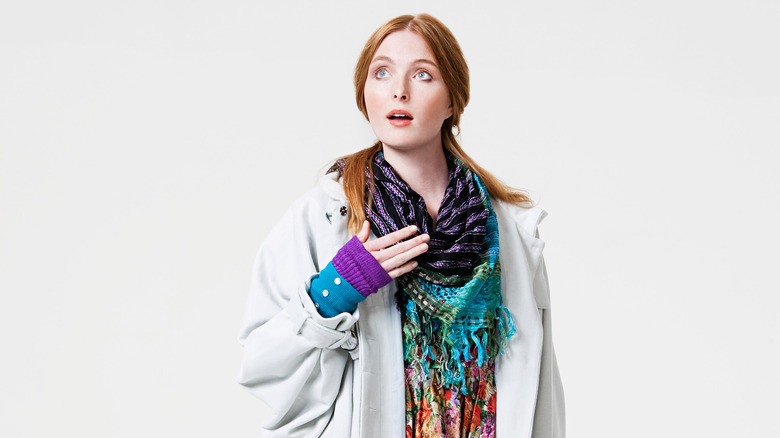 Image Source/Getty Images
According to RUSSH Magazine's TikTok, the frazzled English woman trend actually has very little to do with nationality or the long list of tasks on your Google calendar. Instead, it's a response to the recent rise of Y2K-inspired looks transitioning into colder weather. The creator noticed that the combination of the enduring early naughties aesthetic and layering as temperatures dropped resulted in a look similar to rom-com leading women like Bridget Jones and Toni Collette in "About a Boy."
The energy is a woman that's slightly messy, always running a bit late to her office job, but still fun, colorful, and vibrant. It's a far cry from the put-together neutral tones and precise tailoring that is usually popular around winter, but it's also a far more work-appropriate look than the crop tops and micro skirts popular in this early 2000's revival. Above all, it's a testament to not taking your everyday wardrobe so seriously, and here at Glam, we're obsessed.
How to achieve it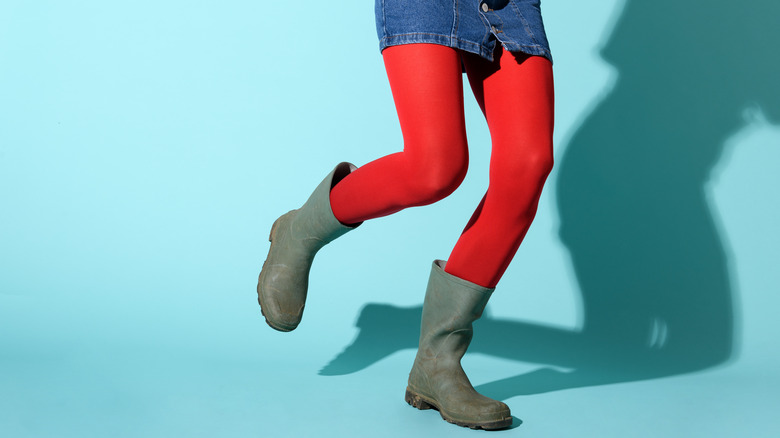 Photology1971/Getty Images
There's no exact blueprint to follow when it comes to this look — that's what makes it so fun and achievable — but there are a few staples that can help you pull it off. Luckily, most of these items are easy to find secondhand or closet staples you might already own, so there's no need to shell out hundreds of dollars on an entirely new wardrobe if you want to try out the frazzled English woman trend this upcoming season.
According to the RUSSH Magazine TikTok, a few of the major recurring items are skinny scarves, knee-high boots, vibrant knitwear, and early 2000s workwear like mid-length skirts and colorful tights. Throw on a peacoat, frantically tie up your hair in a claw clip, and head out the door. Suddenly, you've transformed into the witty lead in a British romantic comedy, ready to spill her messy stack of papers in a meet-cute with Hugh Grant.