The Glam Ghoul Aesthetic Is Peak 2023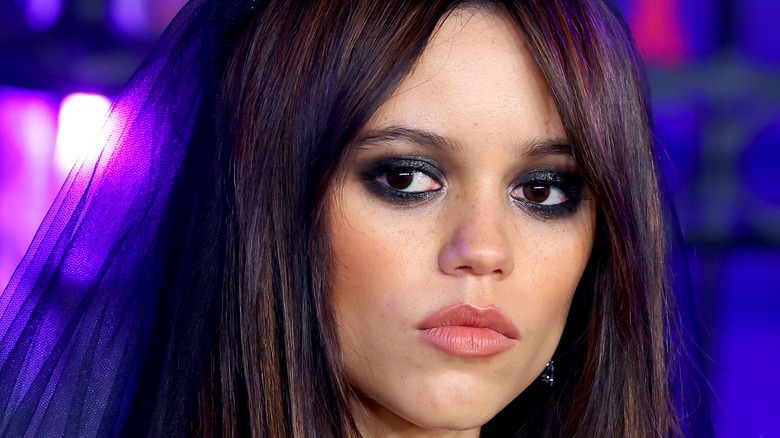 Leon Bennett/Getty Images
Though the Netflix original series "Wednesday" put the classic character Wednesday Addams back in the spotlight toward the end of 2022, the gothcore or "glam ghoul" aesthetic (to quote TZR) is showing no signs of stopping as 2023 begins. The more glamorous take on classic gothic looks has combined with some of the latest trends in a fashionable way, giving it some serious staying power. Supporting that this vibe isn't just for Halloween or teenage misfits anymore, outlets including the Daily Mail have shown just how many celebrities have gone for darker, more macabre looks lately.
Advertisement
Proving that vampy can be combined with the vampire side of things without looking overdone (or as though you didn't get the memo that Halloween was in October), we've pulled some looks we love from Instagram and elsewhere to show you some ghoulishly good examples of this gothic aesthetic that seems likely to last well into this year.
Gothic dresses are perfect for a night out
The most natural association with the glam ghoul aesthetic would be to channel a gothic look that works well for a night out, and many people seem to have taken their fashion cues in this direction. We love the look shown by this Instagram user, particularly the sheer fabric over the sleeves and neckline.
Advertisement
Corsets are a great way to get in on the trend
Corsets have seen their own resurgence in popularity, and they double as an excellent piece to get in on the glam ghoul aesthetic for yourself. Here, we've shown an Instagram user's sportier take on a corset — pairing it with trousers, rather than a dress or a skirt, for a more casual ensemble.
Advertisement
Get witchy with pointed boots
Although they might not be as practical or as safe to wear in inclement weather conditions, wearing a pair of pointed-toe boots is an easy way to add a glamorous yet gothic touch to your next outfit. Whether you opt for a high stiletto heel — like in the look we've included here — or something chunkier, you'll be ready for action.
Advertisement
Go for a risqué look with a harness
While it might not be suitable for all occasions, body harnesses — like corsets — have become more mainstream in the fashion world. They also happen to be an excellent way to add a gothic touch to your outfit, as we've shown with this Instagram user's harness worn over a mini dress.
Advertisement
The dark academia aesthetic can take a ghoulish turn
If you're looking for a preppy take on the glam ghoul aesthetic, there are plenty of trending looks that might seem more at home at a magical boarding school, for instance. We've chosen to showcase this very Wednesday Addams-inspired dress with a button-down front that gives a glamorous edge to a garment that might be seen as childish otherwise.
Advertisement
Black lace can be chic
Looking for something classic that can fit in with this trendy aesthetic but would be perfect for many different occasions? We would suggest something that features black lace as a safe option, like this black lace dress that would keep you on-trend for day and night as well as act as a staple piece well into the future.
Advertisement
Switch things up with a wet look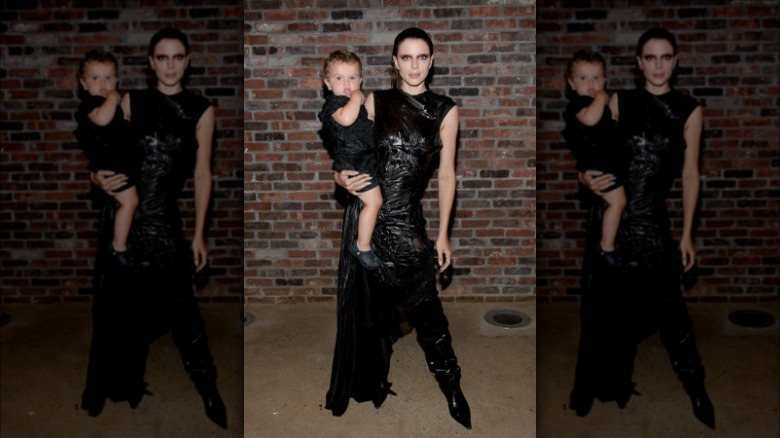 Dimitrios Kambouris/Getty Images
Our final take on the glam ghoul aesthetic is to aim for a gothic wet look. From her slicked-back hair and winged eyeliner to her form-fitting outfit, model Julia Fox's look at a fashion event is a perfect example of how the wet look can be given a macabre yet sultry vibe.
Advertisement