Preppy Accessories Making A Comeback In 2023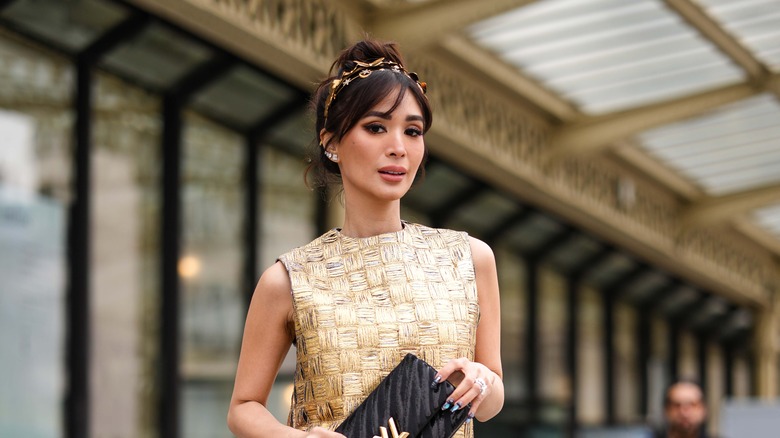 Edward Berthelot/Getty Images
Anyone who has seen "Gossip Girl" knows that part of the reason the show was so successful was all the glorious fashion they displayed, mainly from the wealthy character of Blair Waldorf. While some of her actions may have been questionable at best, there's no denying she had some of the most iconic outfits of the entire series. These stylish outfits influenced a generation to love the character's elegant and fashionable preppy style. While the show may have ended years ago, the influence remains as a new generation on TikTok has rediscovered the Waldorf style. "Preppy" can be a broad term and capture various styles, but certain pieces remain iconic regardless of how you define preppy.
Advertisement
Some classic preppy clothing pieces like blazers, pleated skirts, and sweater vests have already come back on-trend. Nailing the style isn't hard, but does require some extra help in the way of accessories. Styling these pieces with the right accessories will help create a cohesive and polished look. If we've learned anything from watching Blair Waldorf on our TV screens, it's that fashion accessories are essential for making your mark in the world.
Hair bows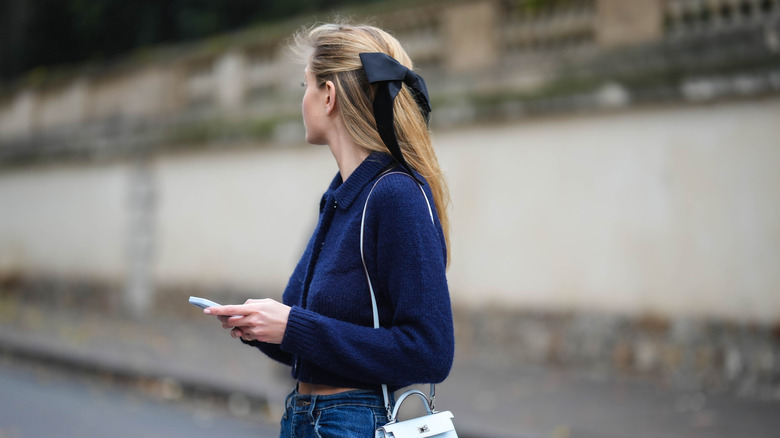 Edward Berthelot/Getty Images
Balletcore may be currently having its moment, but the contribution of hair bows has been around for a long time. Recently, we've seen that these dainty little bows in your hair are some of the chicest accessories you can add. There are many ways you can incorporate a cute bow into your hair. You can either go for a large single bow that clips into your hair or tie a bunch of smaller bows. Both of these are fun ways to add some preppiness to your look for little to no effort.
Advertisement
Headbands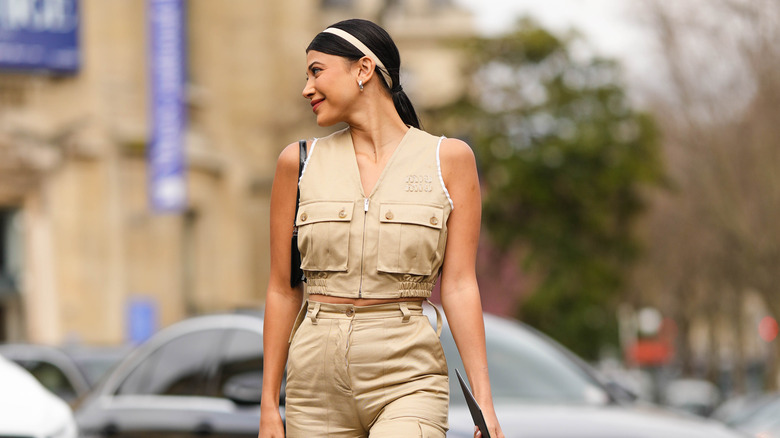 Edward Berthelot/Getty Images
What would Queen B be without her headband to help her terrorize the students at Constance Billard? While that's most likely not the reason why you'd want one, headbands are still a chic accessory that can come in handy on a bad hair day. With headbands being as popular as they are, there are various headbands you can incorporate into your look. From simple headbands to over-the-top embellished pieces, there's plenty to choose from. If you want the classic preppy look, reach for headbands with a loose bow for the ultimate Blair Waldorf look.
Advertisement
Hair scrunchies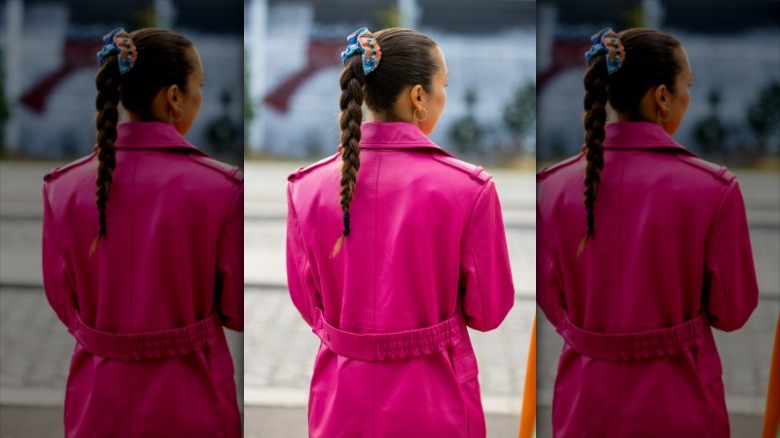 Christian Vierig/Getty Images
If there's one constant with the preppy style, it's that the hair is a big component of the look. If headbands or bows aren't your things, hair scrunchies are another accessory option to reach for. These simple pieces come in a variety of colors and prints, making them easy for you to personalize. Use scrunchies to accessorize your hairstyles or simply pull your hair up to get it out of your way. Scrunchies are also a great way to create sleek hair buns, a classic preppy hairstyle.
Advertisement
Neck scarves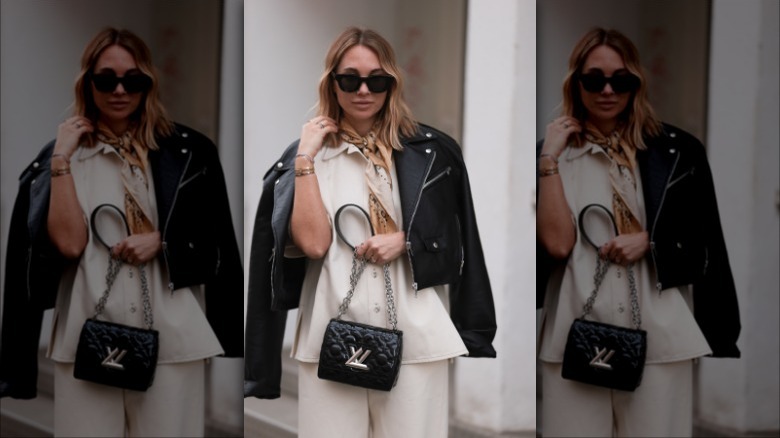 Jeremy Moeller/Getty Images
There's perhaps no more obvious staple of the preppy trend than a good neck scarf. These small pieces of fabric are a simple way of adding more color or print to your look while still keeping the outfit polished and elegant. Like other pieces, these scarves come in various fabrics or colors, making them easy to collect and style with whatever you are wearing that day. Opt for softer fabrics like silk for the ultimate preppy vibes. Despite the classic tied-around look, you can also wear your neck scarf in a loose tie for a more casual and laidback aesthetic.
Advertisement
Tights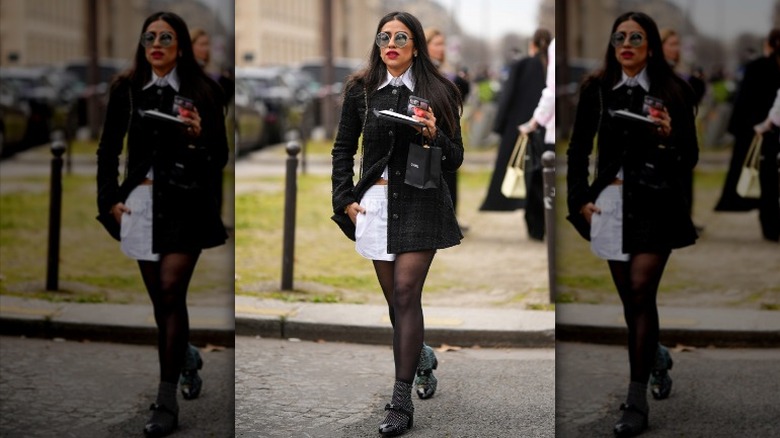 Edward Berthelot/Getty Images
While it's true that tights are technically a clothing piece, they're also the optimal fashion accessory for cold weather. When styled like a true preppy girl, black tights are the best accessory to elevate your look and keep you warm. Slip them underneath any pair of shorts, skirts, or dresses for a polished and sophisticated look. Bring in statement pieces like yellow or red for an extra splash of color. Finish off your tights with a pair of ballet flats, and you have a quintessential prep school outfit.
Advertisement
Pins and brooches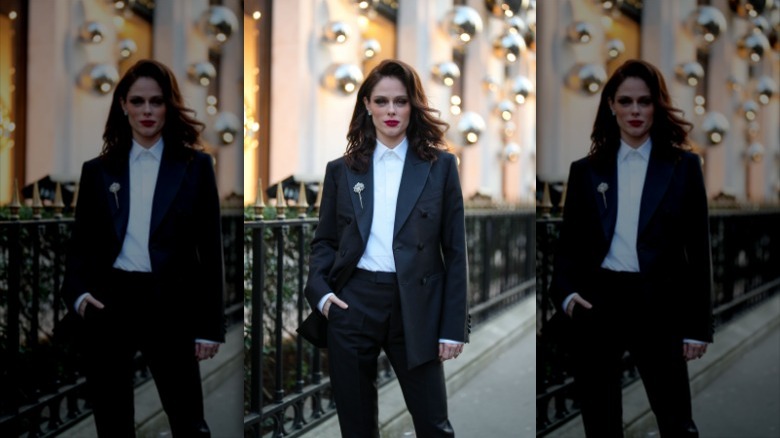 Edward Berthelot/Getty Images
Brooches may have once been viewed as antiques, but recently they're having a fashionable renaissance. With more jewelry trends gravitating towards over-the-top statement pieces, it's hard to imagine brooches and pins not entering the conversation. Although these accessories haven't been in the spotlight for a bit, they are a chic way to personalize any look. You can find vintage or unique brooches in any thrift store for something with history and meaning. Simply clip these pieces onto your jacket or dress for some extra glam.
Advertisement