Our Best Tips For Growing Out An Undercut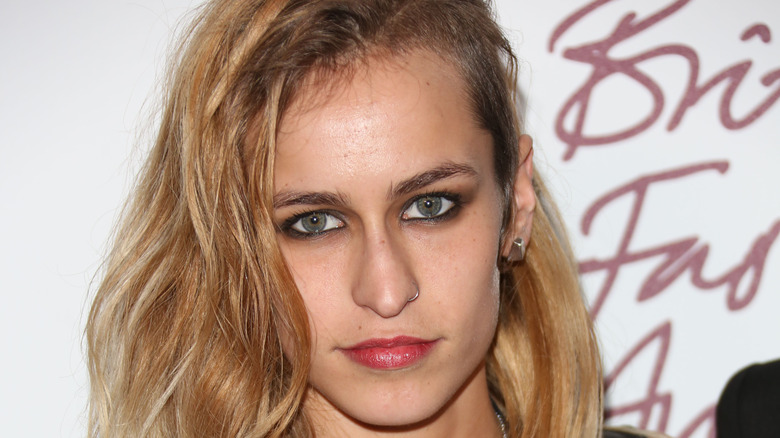 Featureflash Photo Agency/Shutterstock
You got an undercut, one of the boldest and most versatile haircuts out there. You've been rocking the look for a while, but you're getting a bit tired of visiting the salon every few weeks for touch ups. You need a change, and you realize it's time for the most daunting part — growing your hair back out.
With an undercut, there's a drastic difference between the hair lengths on your head, so it takes a while for one part to catch up with the other. The grow-out stage can leave your hair looking a bit funky, but there's no need to be embarrassed. Sometimes our hair goes through phases in order to keep growing. We all have that awkward teenage stage growing up, and in a way, so does our hair when it's growing out. We're here to share some tips and help you along the way. With some patience and creativity, you'll be able to grow out that undercut and try something new.
Experiment with different hairstyles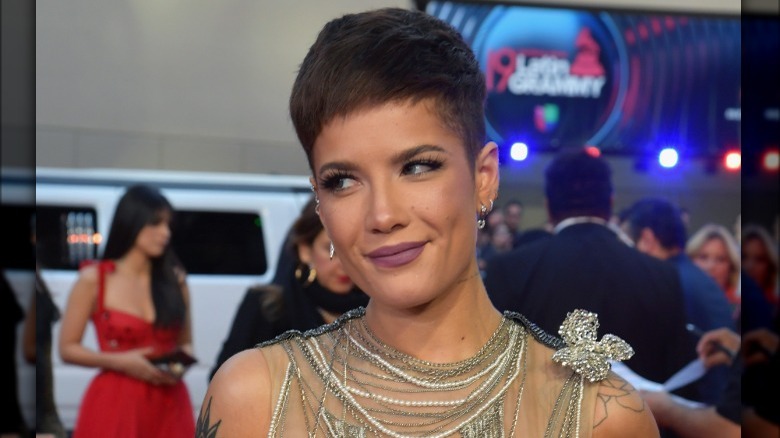 Lester Cohen/Getty Images
While the awkward stage of hair growth can be a challenge, it's also an opportunity to get creative and try out different looks. If you're concerned about how your hair looks, certain styles can actually help you cover the parts of hair you may be struggling with. If you have long hair and an undercut at the nape of your neck, it's fairly easy to hide the hair that's still growing out. The simplest way is wearing a low ponytail to casually cover up the undercut. If you have a little more time on your hands, try out different braids. A Dutch braid updo, for instance, is a stylish yet discrete way of covering up any hairs sticking out. First, braid two pigtails on each side of the head and then pin the braids over the nape of your neck. 
Maybe you're craving a change from your long hair, and cutting off some length may help to even out your hair. Once the lengths become similar again, you can add some texture or layers to blend the lengths together. If you're wanting a short hair look, you can even opt for a pixie cut, which will easily blend into the undercut and give your hair an easier time when it grows back out. 
Switch up your hair part or add accessories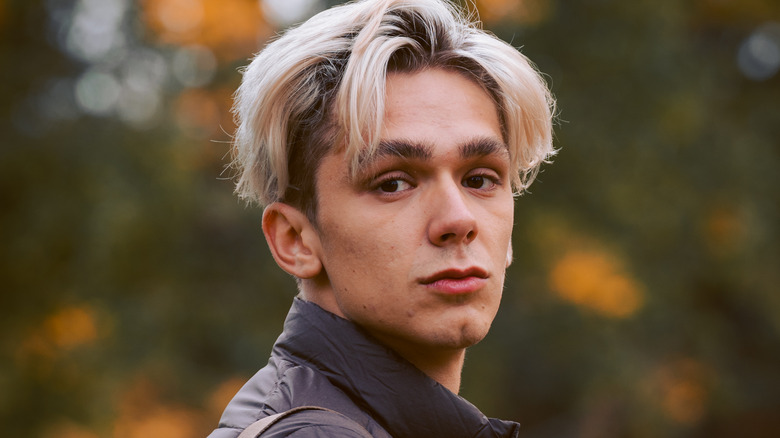 Sihi/Shutterstock
If you're not quite ready to try new styles, switching up where you part your hair can help hide any hair from the undercut. This advice is best for those with undercuts on one side of the head. If your cut is fairly large and around the whole head, switching your part may not hide everything. For instance, if your undercut is on the left side of your head, part your hair on the right side so it covers up the short area. You can also use a clip or pin to hold your hair in place.
Switching your part may not work for you, but that's okay. Hair accessories can be your best friend when growing out an undercut. On any bad hair day, your favorite beanie, sunhat, or baseball cap can save the day, giving you confidence and adding another element to your outfit. That head scarf or headband you've been meaning to wear — now's the chance to pull it out of your closet and try out a new accessory while your hair is taking its time to grow.
Use styling gels to hold hair down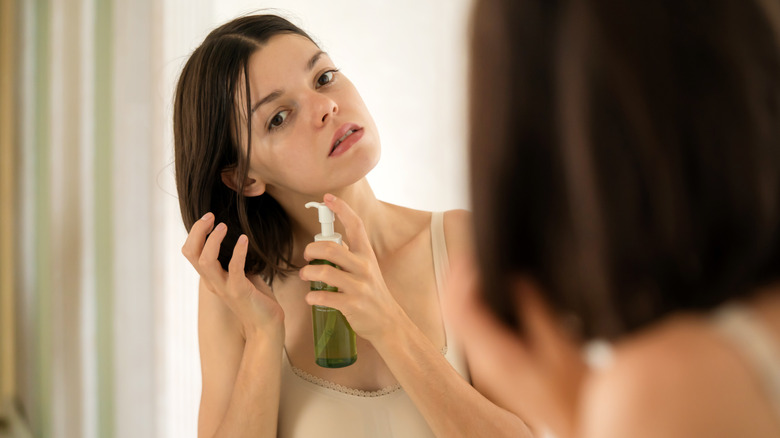 Zhanna Danilova/Getty Images
The biggest issue people face when growing out an undercut is when short pieces of hair stick up or poke out in different directions. Styling gels are great at controlling hair when it can't otherwise be tamed. Just remember to choose the right product for your hair type, as they are made with specific needs in mind. A medium-hold gel is great for thicker hair, keeping it in place while still allowing for some flexibility. For times when you need your hair to be in place all day long, a strong hold gel will keep the hair in place. We recommend R+Co's Wall Street Strong Hold Gel for long-lasting results without any flakiness or build-up.
With any product, start with a small amount. You won't need very much on short hair that's growing back. It may also help to use a bristle brush to brush through the hair and press it down. This will give you some control over the hair and give it a sleek finish.
Seek out ingredients that promote hair growth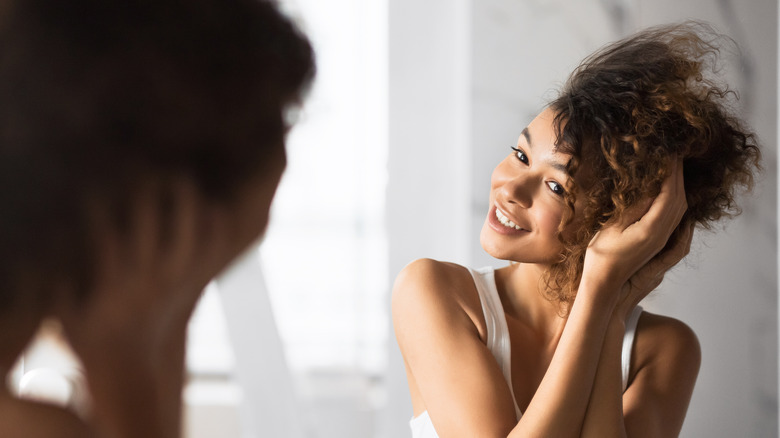 Prostock-studio/Getty Images
There may not be a miracle product that brings back your hair immediately, but there are ways to give yourself a little boost to stimulate hair growth. While your hair is growing out, try to seek out products featuring ingredients like biotin, zinc, iron, and collagen, which are all great for your hair. Shampoos like Redken Extreme Length Shampoo with Biotin are formulated with biotin to help your hair stay strong and healthy.
Even the things we eat can also affect our hair health. Eating foods that are rich in protein, biotin, and other vitamins can make a difference in hair health. Eggs, berries, spinach, and fatty fish are among the best foods for hair growth. Since we can't speed up time, we can give our hair the nutrients it needs to stay healthy. But before making any drastic changes to your diet, speak to a medical professional about how you can keep your hair feeling and looking great.