An Unexpected Color Will Be Huge This Spring (& It Couldn't Be Farther From Pastel)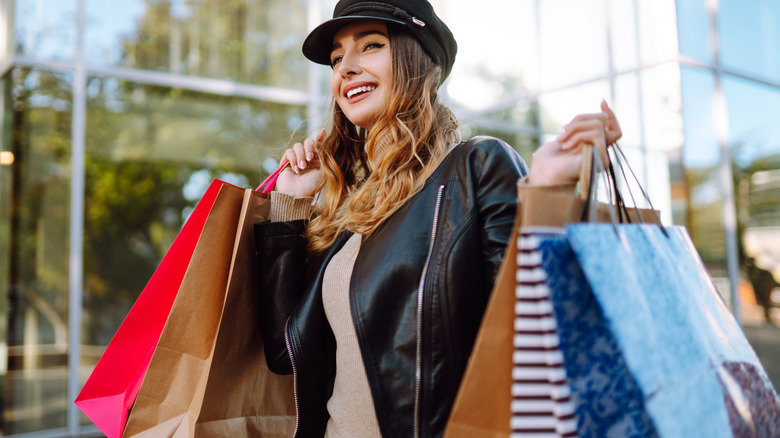 maxbelchenko/Shutterstock
Goth girls, emo babes, and witchy beauties, rejoice. There's a new spring color in town this year, and it's not baby blue, millennial pink, or mint green. Hold onto your fishnet stockings and sound the alarm: it's finally happening. Black is officially the color of spring fashion in 2023. From blazers to sundresses to casual loungewear, get ready to see a sea of darkness as the warm season moves in this year.
Afraid to loosen your grasp on the safety of rocking pastel 'fits? Never fear, we're here with the inspiration you need right when you need it. Here are a few of the best black outfits springing around the internet this spring. Choose your favorite and get to work on assembling your very own version to take out for a test drive. You'll be amazed at just how sleek, chic, and powerful a black ensemble can leave you feeling on your next coffee run. 
Chic and sleeveless
Whether you're heading to the office or grabbing brunch with the girls, you can't beat a sleeveless button-up shirt with ankle-length pants and a sexy pair of stiletto pumps, all in black. Pair with simple gold or silver accessories and a black leather handbag for the ultimate sophistication.
Biker shorts meet bucket hat
Who says black can't be casual and relaxed? Try combining a pair of classic black bike shorts with a comfy black tee and a matching bucket hat. Throw on some bright white sneakers or slides for contrast, and prepare to be the most comfortable person at your annual spring barbeque. 
Dark but delicate
Black doesn't have to be harsh. Pair a simple pair of black pants or leggings with a black peplum top that features mesh puff sleeves. (After all, the early aughts peplum silhouette is very in in 2023.) Look for added lace details to up the delicate feminine flare. Add a pop of color with bright or pastel shoes or keep it monotone. Either way, heads will turn.  
Full goth glam
If you've been suppressing your inner gothic queen, now is the time to let her come out and play. You officially have an excuse to buy staples like a black leather trench coat, platform combat boots, and leather garter belts. Then, simply combine them with a little black dress and your favorite occult-themed accessories. 
Bold blazer with shorts
Blazers are way in this year. Try pairing one (in black, of course, because black blazers are perfect for all seasons) with some black or charcoal lace shorts. Add a pair of black tights or fishnets and some tall leather boots and watch as all eyes make their way to you. Pastels just can't compare. 
Casual x formal
Can't decide whether you feel like dressing up or going comfy and casual? What if you combined the two for an exercise in the best of both worlds? Just pair an oversized black tee with a formal silk or tulle skirt, then throw on some pantyhose and heels. You may not know if you're coming or going, but you will know that you're slaying. 
Belted sundress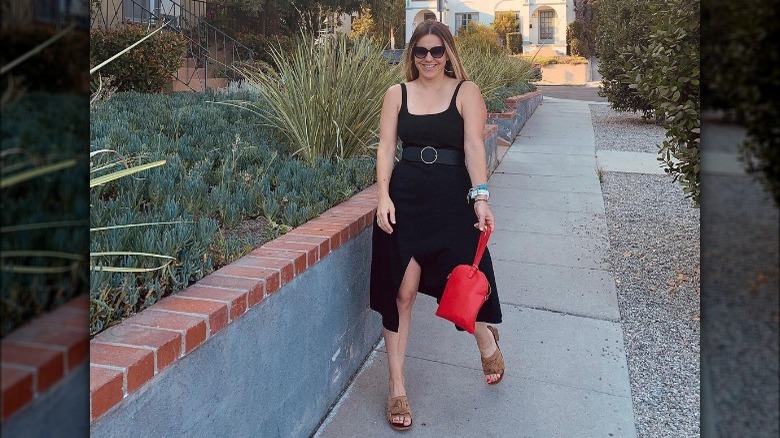 Going black this spring doesn't mean you have to ditch your beloved sundresses. Try adding a cute decorative belt to a chic black tank dress. Pair with colorful shoes or a bright handbag if you find yourself missing your usual pop of color, and don't forget the sunglasses.