Waterfall Fringe Is The Versatile & Easy Way To Hop On The Bangs Trend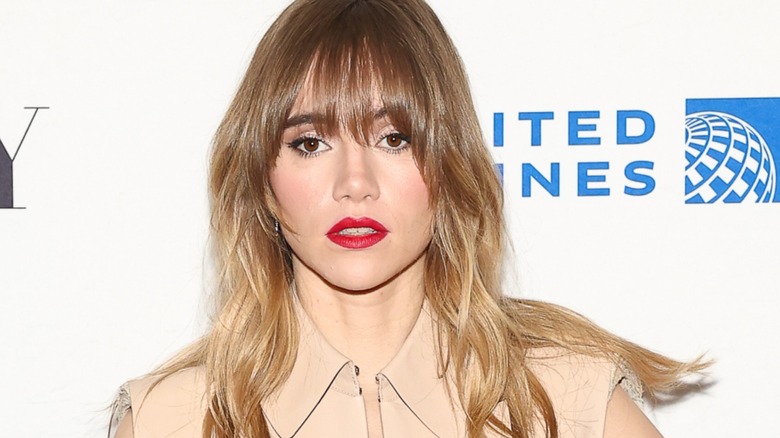 Arturo Holmes/Getty
In 2023, having a cute fringe or a few face-framing pieces is practically a requirement if you want your hairstyle to feel on trend. From the beloved curtain bangs to '90s-inspired tendrils, today's popular haircuts are all about playing with retro silhouettes to create new, dynamic styles. The fascination with the fringe of yesteryear spans across the century — the side fringe is back from its early aughts grave and even Audrey Hepburn's iconic bangs are making a truly 2023 resurgence. But if you're looking for an easy, low-stakes way to experiment with a vintage fringe trend, look no further than the style decade that currently has us all enthralled: the '70s.
Called a waterfall fringe, this loose, shaggy hairstyle delivers some serious '70s vibes. A waterfall fringe is a gateway fringe, giving you the teeniest hint of straight-across bangs that seamlessly cascade into face-framing layers. The haircut forms a beautifully curved shape that accentuates your eyes and cheekbones, with light, versatile bangs that can be worn in a myriad of ways.
Edgy waterfall fringe
A waterfall fringe is an excellent option for bangs that you can quickly style into an edgy, soft rock 'n' roll look. To achieve a choppier, rougher result, aim for short layers around the face to create texture and contrast. You can also transition your waterfall fringe into a shag if you want your hairstyle to feel even more punk.
Curly waterfall bangs
Waterfall bangs aren't just for straight hair — this fringe cut also looks amazing on curls and waves. The thin, light waterfall fringe lets you show off some cute coils without weighing down your forehead with a thick clump of poodle bangs. The layers around your face will also help round out your haircut and add more volume and definition.
Waterfall fringe updos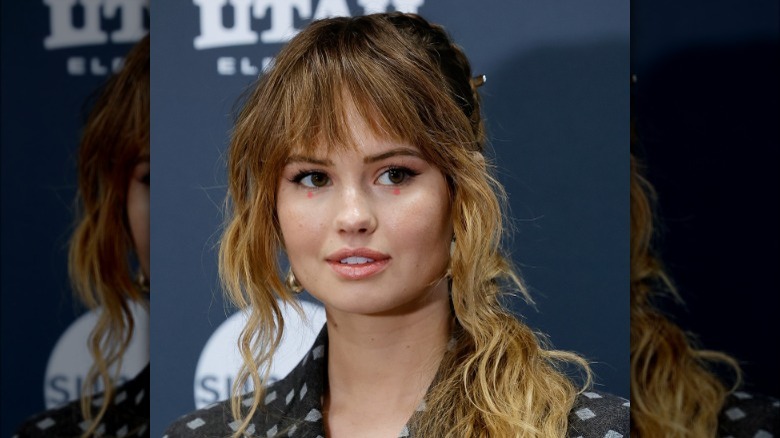 Frazer Harrison/Getty
The waterfall fringe is the perfect way to put a unique twist on basic updos. Even a simple ponytail or braid can feel more intentional when spruced up with a gentle bang and soft, cascading tendrils around the face. Since the front layers are integrated into the rest of your length, you'll have the option of leaving them all out or pulling some of them back and leaving only a few romantic face-framing pieces.
Wispy waterfall bangs
If thick bangs aren't your style, you can keep your waterfall fringe extremely thin with wispy, barely-there pieces across your forehead. Most waterfall fringes start at or just above the cheekbone, so you can easily create a small center section of short bangs that rapidly lengthen and transition into layers that end past your cheeks. This way, you can have the trendy fringe silhouette without sacrificing much length or committing to a significant change in your look.
Waterfall bangs with volume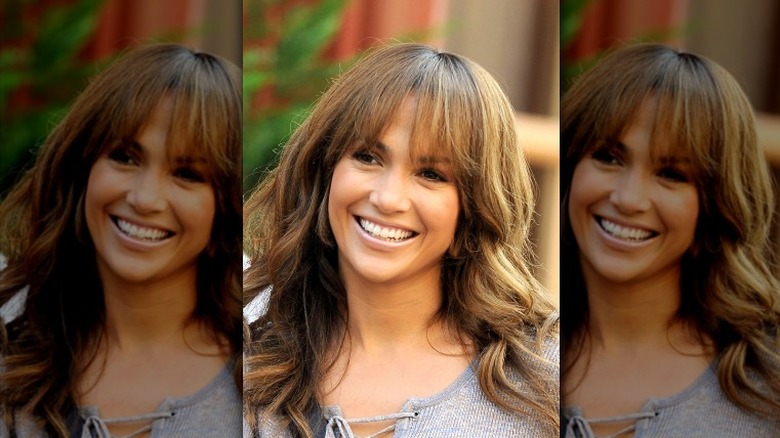 Everett Collection/Shutterstock
A waterfall fringe is a fun finishing touch on volumizing layers. Getting more layers cut into the front section of your hair will create extra volume at the forehead and make your hairstyle feel more buoyant and lightweight. When styling, use a volumizing product such as mousse and focus on the crown and fringe to amp up the texture and playful frizz of this '70s-inspired haircut.
Waterfall fringe with bold color
Glam waterfall bangs
Waterfall bangs typically evoke grungy, casual vibes, but they can also be worn for glamorous, upscale events. Shape the fringe into a soft, rounded curve and style the rest of your hair into loose, brushed-out curls. The result will be reminiscent of old Hollywood glamour and it's guaranteed to garner you plenty of compliments at any special occasion.