Headbands Aren't Going Anywhere This Spring & There's Endless Variety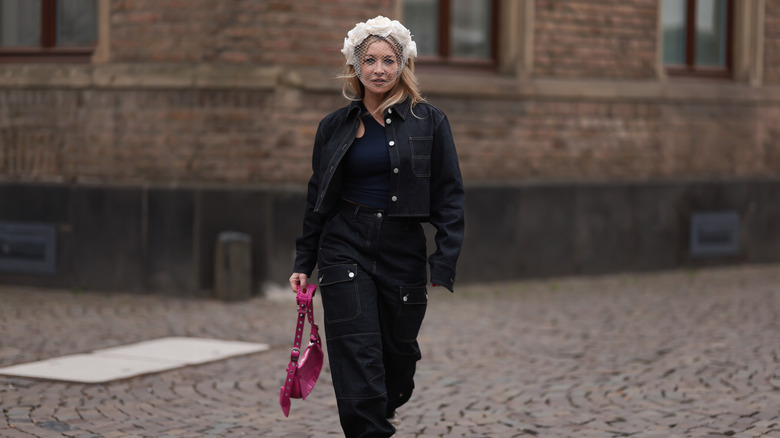 Jeremy Moeller/Getty Images
"Academia" and "preppy" are two concepts that have infiltrated the fashion industry of late. While these two styles are not new to the scene, they have never seen this type of popularity until recently. Although many are opting for the grungy Y2K revival, others are reaching for these more soft, feminine looks. 
Advertisement
There are plenty of ways you can adopt preppy fashion and make it your own. Nothing does more for this fashion than preppy accessories, in the style of icons like Blair Waldorf from "Gossip Girl." More specifically, headbands are the best way to get the perfect touch of academia to complete your ensemble.
Although headbands can easily become too girly or childish, there's no reason why you can't wear a headband in your everyday outfits. These small and simple hair accessories can add that extra touch of glam and flair that takes your outfit to the next level. Depending on your style, headbands can be worn in different ways to achieve various looks. 
The simple headband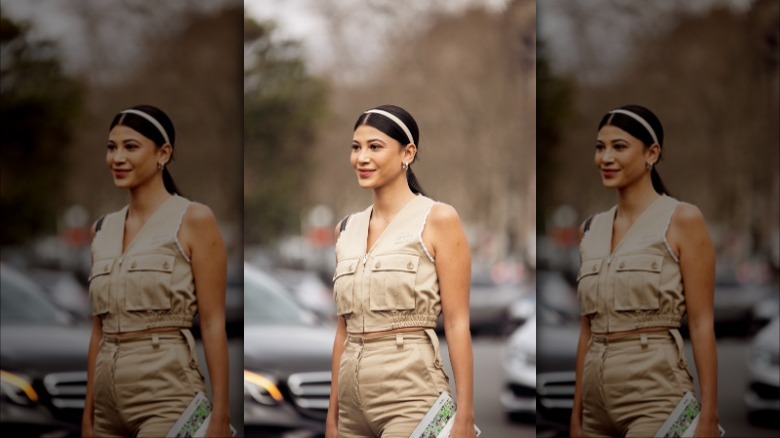 Raimonda Kulikauskiene/Getty Images
Refrain from the extravagance and opt for a solid-colored headband that'll add some excitement to your outfit. Along with adding a touch of color, a simple headband can also match the scheme of your look and bring everything together. If you're overwhelmed by options or just want to add something unique to your outfit, grab a simple headband to do the trick.
Advertisement
Puffy headbands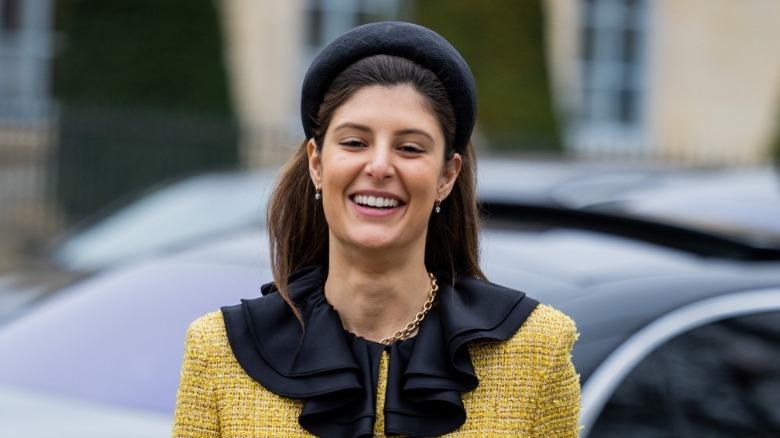 Christian Vierig/Getty Images
Puffy headbands give extra weight and volume to your hair in a feminine and chic way. Although they're almost double the height and width of a regular headband, these hair accessories are the staple of any preppy style for the spring season and will give you something new without making it too overwhelming.
Advertisement
Fabric headbands
Not all headbands are made for preppy or feminine fashion lovers; they can also be the perfect addition to an edgy street-style look. Although fabric headbands were typically used for sports and exercise, they've now been adopted by the fashion community to help keep your hair back with style. Whether you're going to the gym or not, fabric headbands are widely available and can be used for any outfit.
Advertisement
Thin headbands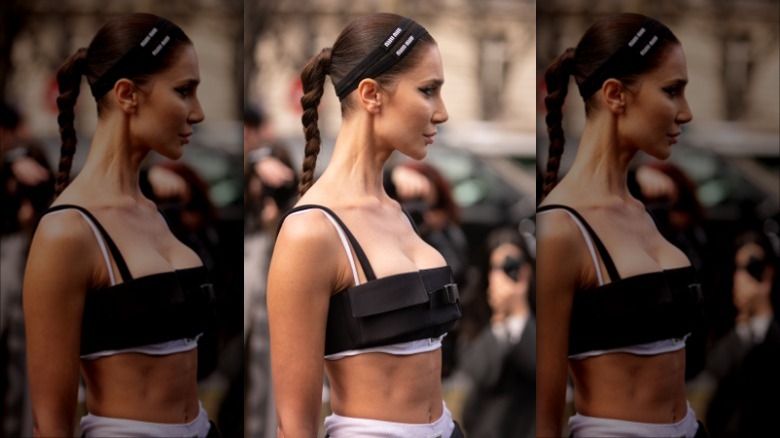 Claudio Lavenia/Getty Images
Just as fabric headbands have shifted from an exercise must-have to a style accessory, thin exercise headbands have also made this switch. These small and narrow hair accessories were typically used to help keep the hair out of athletes' faces and sweat to a minimum. However, they're now another tool for elevating your street-style ensembles. Although small, these headbands can do a great deal for making your outfit more edgy and casual.
Advertisement
Pearl headbands
Pearls are having their moment and it's not only on your necklaces. Recently, we've seen pearl jewelry and nails become more popular, but the most classic way is by sporting them on your hair. Pearl headbands are a chic and subtle way of adding a touch of glam to your hairstyle. As chic as they are, these hair pieces can add some more femininity and elegance to your look.
Advertisement
Metal headbands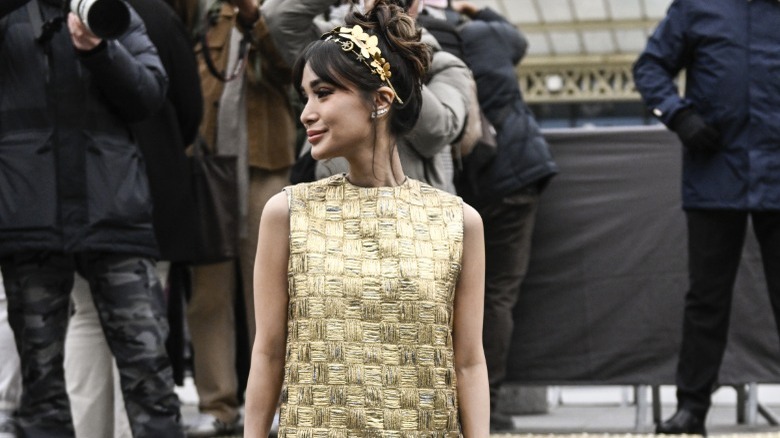 Daniel Zuchnik/Getty Images
For those looking for something with more weight and shine, metal headbands are the perfect combination. These types of headbands are typically reserved for special occasions as they can get somewhat uncomfortable to wear for long periods. Although heavy, they're also the shinest option for those wanting to add some more luxury to their outfits. These metal designs will usually come in golden leaves or flowers, giving you a slight goddess touch.
Advertisement
Textured headbands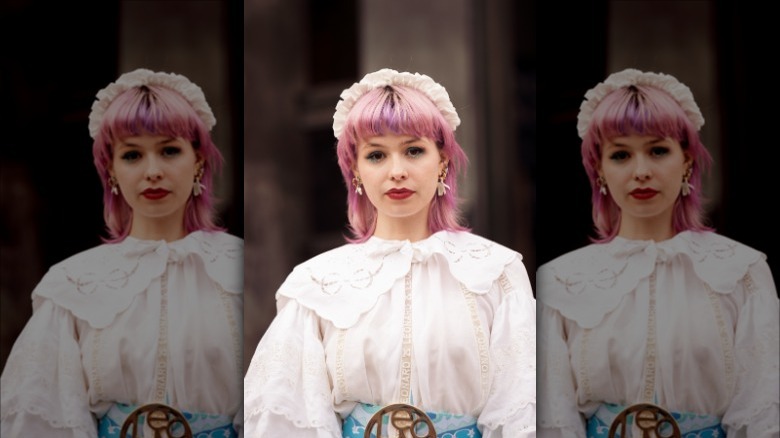 Raimonda Kulikauskiene/Getty Images
Just because headbands remain on your head, it doesn't mean they can't have an interesting feel to them. Textured headbands can come in various ways to help add more movement and interest to your look. Tweed, ruched, and feather headbands are unique hair accessories that have slowly become more popular. Although bolder than a simple headband, these pieces are still quintessential for those wanting to add some fun.
Advertisement
Over-the-top headbands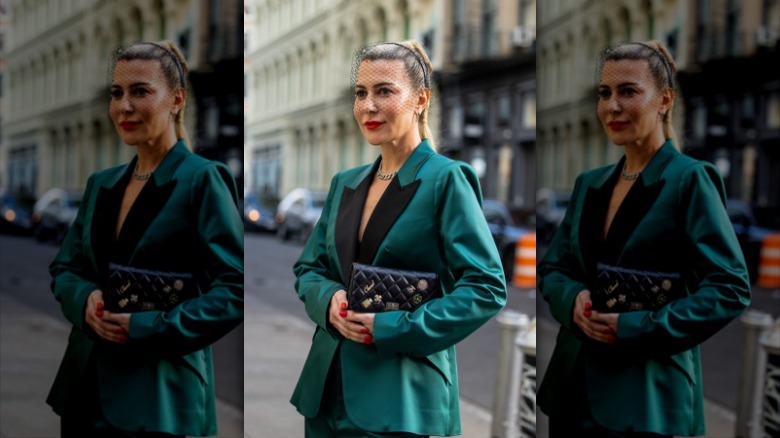 Christian Vierig/Getty Images
Since the rise of headbands, more brands are releasing over-the-top pieces that catch the eye. Some examples include headbands with 3D accents, veils, or feathers, which border along the lines of fascinator territory. While you may attract more stares than usual, they're chic pieces that can bring a royal flare to your spring outfits. Not only are they bold, but these pieces can make your hairstyle choice easier. There's no need to overcomplicate your hair as most of the work is done by these statement headbands.
Advertisement