MUA Pat McGrath Has Every Tip You Need For The Perfect Bronzed & Sculpted Look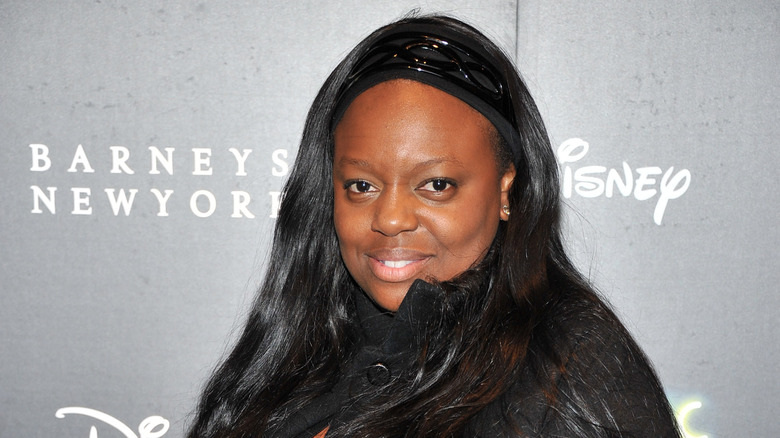 Theo Wargo/Getty Images
Pat McGrath has a wealth of knowledge when it comes to beauty. The makeup artist and mogul can find herself doing 80 major fashion shows a year, during which she makes up a myriad of faces from all across the world. Having worked with established brands like Miu Miu and Giorgio Armani has helped her learn how to incorporate different tools into her own brand, and with a career spanning over two decades, it's clear that she has game-changing makeup hacks that every girl should know.
When talking to Vogue, she specifically gave tips on how best to use bronzer, a product that is meant to add warmth and dimension to the face, giving it a sun-kissed glow. McGrath explained that what she loves about the product is that it can elevate any look regardless of the time of year it is. With her Divine Bronze Collection having been released in March, she gave out the perfect tips to make people look their glowing best.
Understanding your undertone is the first step
Understanding your undertone is the key to any makeup look that uses bronzer. When talking to Vogue, McGrath noted that we should "consider your skin's undertone to determine what would be the perfect shade." 
According to Milk Makeup, the undertone is the hue found in your skin. It can vary greatly from gold, peach, and olive to red or blue. To find your undertone, Sara Wren, Milk Makeup's Director of Artistry, recommends looking at your skin in natural lighting and observing the hues you see, specifically in the veins on your wrist. Wren explains that those who find blue or pink hues in their skin would be considered cool-toned, those who see peach and gold hues would be considered warm, and if all of those colors combined are found in the skin, then the person would be classified as having a neutral undertone. 
The placement of the bronzer is everything
When applying bronzer, the common thought is to apply it only on the forehead, cheeks, and jawline for a natural-looking sun-kissed glow. However, if you want to apply bronzer like a total makeup pro, McGrath recommends moving its' placement by lowering the bronzer to below the cheekbones and temples. She explains that doing this intensifies the look and gives a more sculpted appearance. To achieve this look, she recommends using a tapered brush in order to diffuse the bronzer and create a contoured look.
Despite her expert tips in Vogue, McGrath notes that it may take time and practice to learn how to make the product work best for you. "I always say with any of my products, 'use without caution,'" she explained. "Bronzer is no different!" Overall, she hopes that people discover their best bronzer looks just in time for the approaching summer months.