5 Fashion Designer Tips For Preparing Your Renaissance Tour 'Fit (Only The Best For Beyoncé)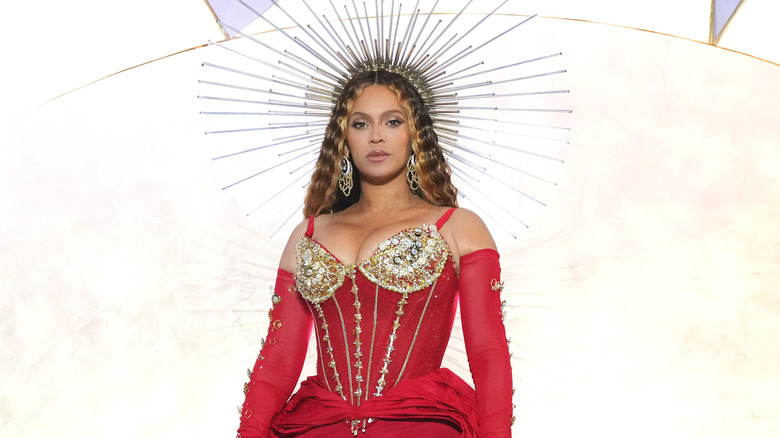 Kevin Mazur/Getty Images
Concerts are a magical place to let loose and enjoy your favorite artist in person. They can also be the perfect place to show off your incredible fashion sense. Recently, fashion has become more important to concert-goers as a means of showcasing their love for their idols. Many will dedicate hours or days to creating the perfect costume to go with an unbelievable night. However, sometimes you just want to dress up without having to create a costume. The key is picking up cues from your favorite artist and making them into the theme of your ensemble.
Advertisement
There's no doubt that one of the biggest artists globally has a name, and it's Beyoncé. Not only is Beyoncé known for her thought-provoking and sensational music, but she is also adored for her spectacular fashion sense (if not her alluring cat-eye makeup looks). Although it's impossible to copy an icon, you can channel your inner Beyoncé when you attend the Renaissance World Tour. Not only is the tour set to be one of the biggest in recent years, but it's the perfect place to showcase your style inspired by the Grammy-award-winning album "Renaissance." To get the best possible tour outfit together, Glam spoke exclusively to fashion designer and illustrator Sunica Du, who gave us all of the details on how to pull off the best Renaissance 'fit for the tour.
Advertisement
Dramatic Silhouettes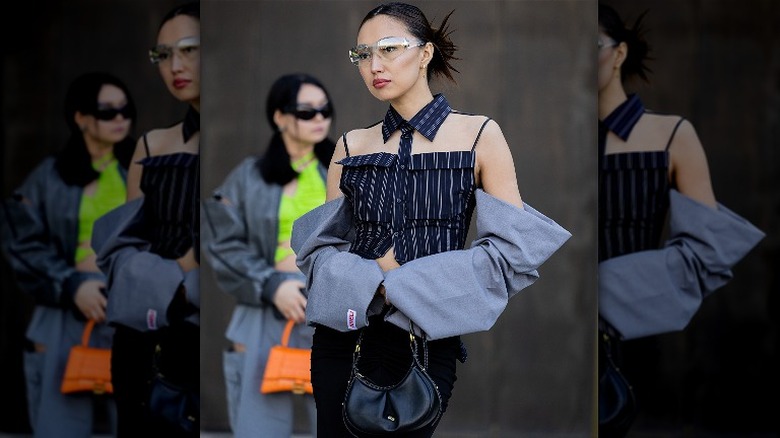 Christian Vierig/Getty Images
While you might not want to dress extravagantly every day, the Renaissance tour is the one place you want to pull out all the stops. Not only is it going to be a remarkable event, but the album is all about going big. Sunica Du explains in an exclusive conversation with Glam, "Look for voluminous sleeves, peplum details, or a dramatic high-low hem to add a touch of theatrics to your outfit." This isn't the tour to play it safe; opt for the extravagant looks that will set you apart from the rest of the Beyhive. Even if it starts to feel like a costume or gimmicky at some point, don't shy away from bringing out your inner fashionista.
Advertisement
Although it can be overwhelming to go for something dramatic, remember that concerts tend to bring together like-minded individuals for a fun night. So while you may feel over-the-top, odds are that many will join you in bringing out their best Renaissance-inspired outfit. "Remember, the goal is to create a look that's as captivating and powerful as Queen Bey herself," says Du. There's no silhouette or detail too small for Beyoncé, so don't be afraid of bringing on the volume in tons.
Glam metallics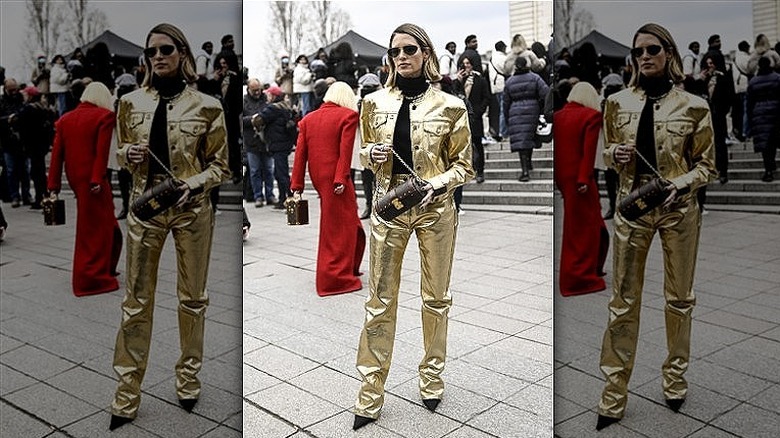 Daniel Zuchnik/Getty Images
Besides taking the spotlight at the 2023 Grammys for her win, Beyoncé also made waves with her gorgeous metallic and Renaissance-inspired gown. Covered in silver and gold, the icon made it certain that she shined all night in her glimmering ensemble. We already know items like metallic pants and metallic shoes are set to be some of the hottest trends in fashion, but they're also pieces that can complete your tour look. "Queen Bey loves to sparkle and shine, so incorporating metallic elements into your concert 'fit is a must," Sunica Du shares exclusively with Glam. If metallics are part of Beyoncé's tour and album concept, we must follow suit.
Advertisement
Finding the right metallic pieces can be challenging since there are plenty of ways you can tackle this trend. "Think gold or silver sequined jackets, metallic leggings, or even a shimmering metallic dress," says Du. "Complete the look with matching accessories and footwear for a dazzling, show-stopping ensemble." Once the stadium lights fall, your metallic pieces will ensure that you dazzle all night while dancing to all of the hits. 
Rich jewel tones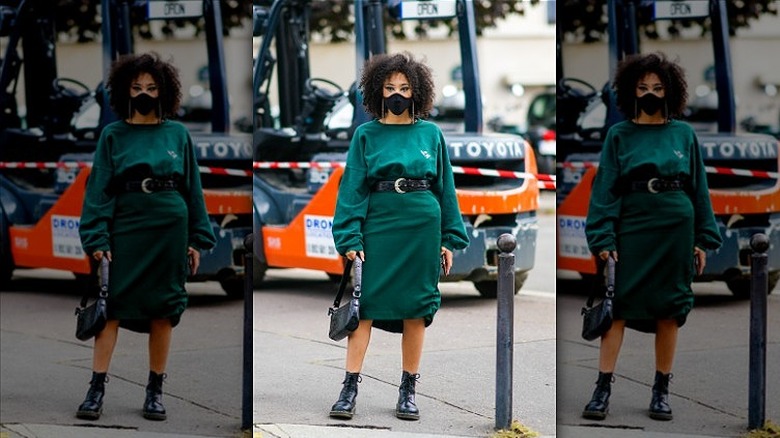 Edward Berthelot/Getty Images
If there's one word that can accurately describe Beyoncé, it's the term "royalty." So, bring out your inner Queen Bey with all of the royal colors. Jewel tones are some of the best ways you can exude some of Beyoncé's grace and regality. "Inspired by the opulence of the Renaissance era, incorporating rich jewel tones into your 'fit is a must," suggests Sunica Du. While bringing a tiara is entirely optional (although recommended), jewel tones are one of the easiest ways you can bring the Renaissance to your tour 'fit.
Advertisement
Although there are a variety of jewel tones to choose from, you want to concentrate your focus on some of the hues that best represent the album. "Colors like emerald green, sapphire blue, ruby red, and amethyst purple evoke a sense of luxury and regality," Du tells Glam exclusively. "Mix and match these hues, or go monochrome with a single bold shade that complements your skin tone." 
Bold, thigh-high boots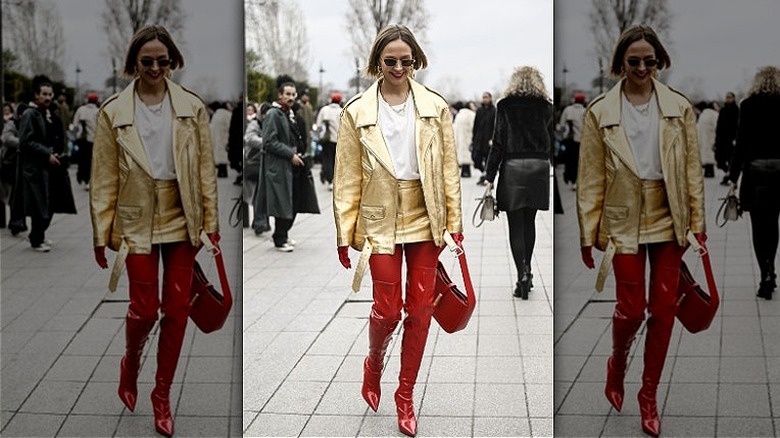 Daniel Zuchnik/Getty Images
The thigh-high boot has quickly become one of Beyoncé's staples and is the perfect way to show off your inner artist. While they might not be the most comfortable or sensible shoes, over-the-knee-boots are dazzling and Renaissance-esque. "Beyoncé has been known to strut her stuff in a fabulous pair of thigh-high boots, and you can do the same at her concert," Sunica Du shares exclusively with Glam. "Choose a pair in a striking color or pattern, and make sure they're comfortable enough for a night of dancing." While stiletto heels might not be the best for standing and dancing all night, opt for boots with a block heel for more support.
Advertisement
Instead of going with a classic black or traditional color, reach for a loud and printed thigh-high boot that will steal the attention. If you're worried about styling this bold footwear, Du recommends pairing it with shorter hemmed pieces like a mini dress, shorts, or bodysuit. Opt for a no-pants look to add a touch of haute couture to your tour vibe.
Bold patterns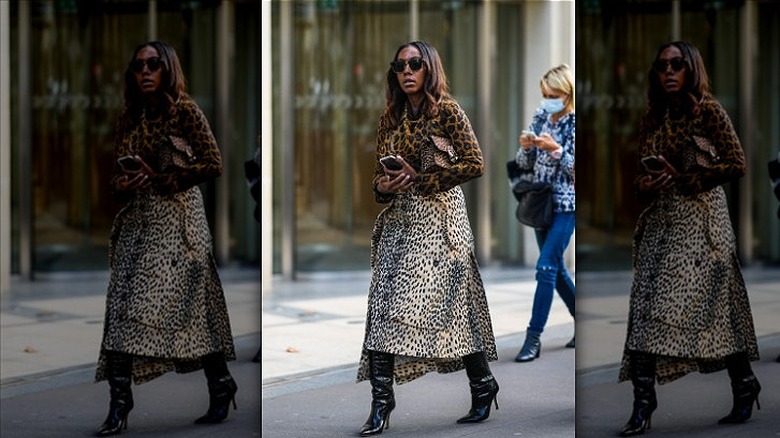 Edward Berthelot/Getty Images
Forget the solid-colored items or even the basic prints like polka dots and stripes. For the Renaissance tour, it's time to bring out the bold and loud print trends that can seldom be worn anywhere else. The night is set to be a giant party, so make sure you are noticed at all times with an extravagant print. "The 'Renaissance' aesthetic is all about embracing vivid, eye-catching patterns that make a statement. Think of geometric designs, floral motifs, or even funky animal prints," Sunica Du tells Glam in our exclusive chat. Don't shy away from the wildest prints, as these will go along best with the dance party vibe at the concert.
Advertisement
There's no need to hold back when it comes to attending a Beyoncé concert, as it's bound to be a great night. Exude your inner regal vibe and go for the most attention-seeking print you can find. This tour is going to be a once-in-a-lifetime moment, so it's the perfect time to go all out. "Whether you're rocking a patterned top, pants, or a show-stopping dress, let your outfit's design do the talking and turn heads at the concert," adds Du.