TikTok's Natural Complexion Hack Forgoes Full Coverage For A Lighter Finish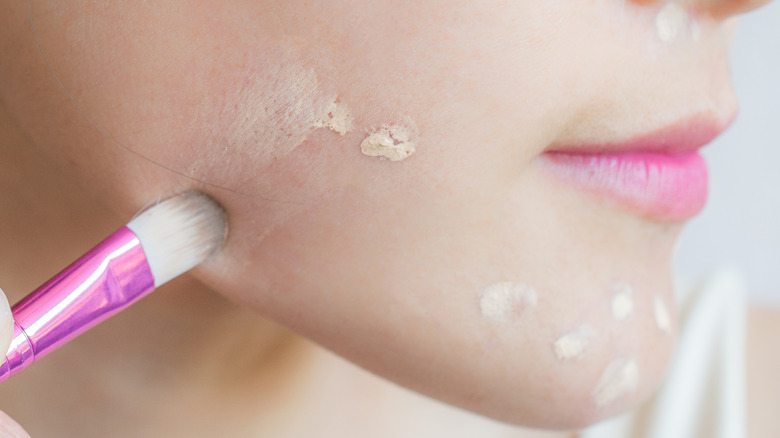 Boyloso/Shutterstock
Whether you're a makeup lover or not, there's no arguing that everyone can benefit from a natural makeup look. In fact, statistics show that almost 40% of people aged 18-29 apply foundation on a daily basis, making it a highly popular choice among many individuals. People use it to create a full-coverage or natural look, or even somewhere in the middle. The world is really your oyster when it comes to what you want to portray. However, if you want to opt for a more natural look, a very useful TikTok hack will help you naturally transform your complexion.
Advertisement
Rather than apply foundation for this trick, you will be using concealer. Like with many other TikTok hacks that help you to achieve a natural finish, your concealer will help seal the deal and level up your complexion game. The rest is relatively simple. So, what exactly does this celebrity-secret trick entail? Let's jump into it.
Be sparing with your concealer
Creating a natural-looking complexion is something that many makeup users strive for. Thankfully, New-York based celebrity makeup artist Katie Jane Hughes breaks down her secrets in her natural complexion TikTok hack. So, what's the big secret? As it turns out, it all comes down to concealer placement. In order to achieve a natural complexion, you must nail this skill down. In the video, Hughes reveals, "We don't cover the entire face. We just use it in a few areas." While it may be tempting to pile on the makeup, you should refrain from doing so and be able to see plenty of your natural skin. 
Advertisement
Likewise, Hughes adds that "[you shouldn't] use it in areas where things will crease," such as the undereye area. Thankfully, there are tricks to prevent undereye creasing. So, where do you place your concealer instead? Taking your favorite product, you should gently apply small amounts to the contours of your face. This could include the jawline and the area where you normally apply your highlighter. You could also cover blemishes or any other areas if you feel it's necessary. The key is minimalism. 
Choose a shade that matches your skin tone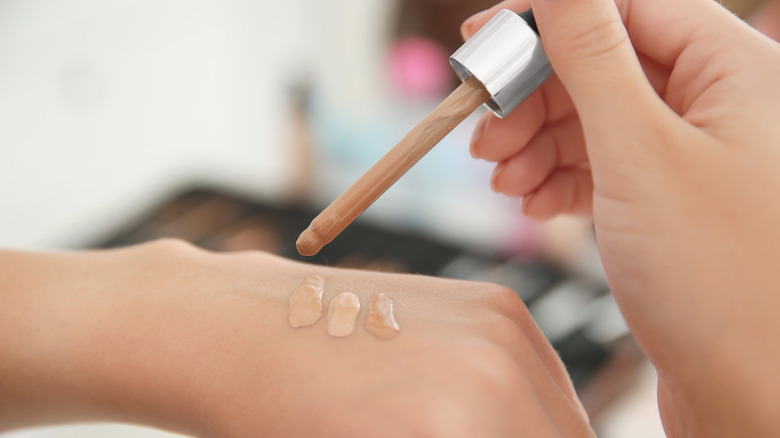 New Africa/Shutterstock
Of course, if you want to pull off this hack flawlessly, then it is essential that you use the correct concealer shade to match your skin. This trick will help your complexion to look as natural as possible while still wearing a subtle touch of makeup. If you don't own a concealer or don't want to play guessing games, your best option is to go in-store and ask for recommendations. Most of the time, you should be able to get someone to help you find the perfect shade for your skin. If you already have your own, then it should do the trick.
Advertisement
If you don't have any concealer, you can always try using this trick with your favorite foundation. To finish off your natural look, you shouldn't need many products. A touch of mascara and subtle lip liner could be the perfect pairing. However, now you know this hack, it's all yours to experiment with. With a bit of magic from your makeup bag, you should have perfected the recipe for natural-looking makeup in no time.