Relaxed Fit Jeans Are The Denim Trend Keeping Us Comfortable As The Weather Heats Up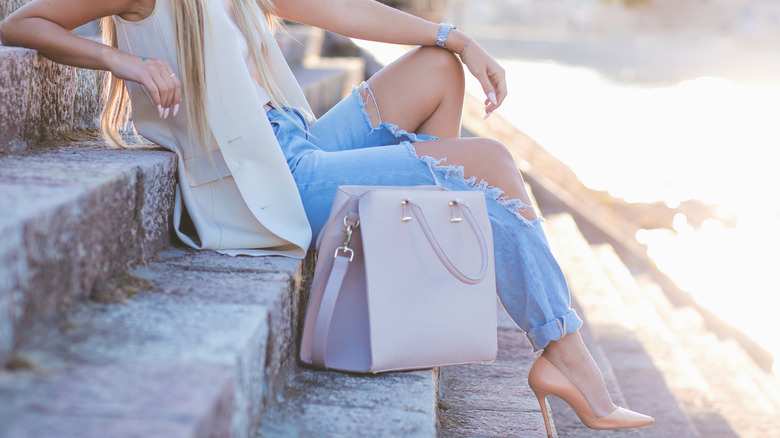 Pekic/Getty Images
When the weather gets warmer, it's time to start thinking about what you can wear to feel more comfortable in the sunny heat. Wearing overly-tight clothing during the hot days of summer — and even spring — will typically result in excessive sweating and discomfort, even if you felt super sexy when getting dressed. While people usually break out their tank tops, cropped pieces, and strapless garments when the weather heats up, sometimes people forget that they need to adjust what type of pants they wear in addition to tops.
Advertisement
Skinny jeans are returning and look excellent for fall and winter outfits but will likely make you feel sweaty and uncomfortable in the heat, so you may want to avoid tight-fitting jeans in the spring and summer. Luckily, jeans with looser, more relaxed fits are trending in 2023, offering a cozier alternative to body-hugging options. There are many ways to rock jeans with relaxed fits for trendy looks.
Size up rather than down
Yes, Y2k fashion is trending again, but that doesn't mean it's time to force your body to squeeze into the tightest pair of jeans you think you could possibly pull off, only to feel miserably uncomfortable all day; we can all agree that painful side of the early 2000s shall stay done. Instead, try doing the opposite and buying jeans in a size larger than you typically wear for an ultra-cozy loose fit.
Advertisement
Retro mom jeans
Mom jeans have been back in style for a minute and don't seem to be going away anytime soon. These jeans provide a comfy feel and a casual look, so they're ideal for spring or even summer days when you want to look cute but give your legs room to breathe in your jeans.
Advertisement
Explore boyfriend jeans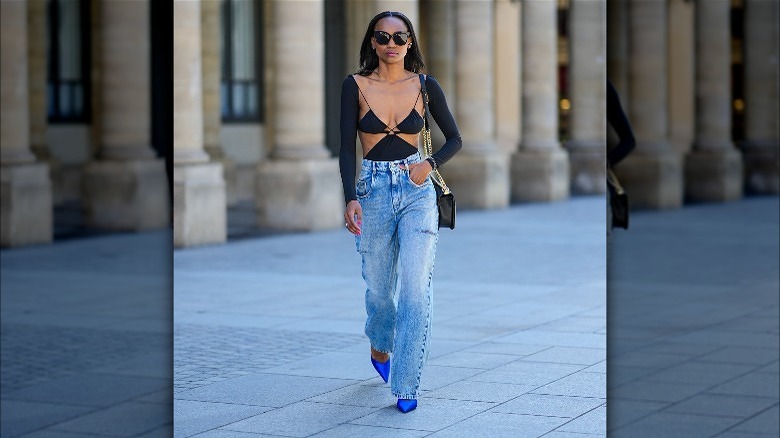 Edward Berthelot/Getty Images
If you want an even more relaxed fit than mom jeans, you need to look for some boyfriend jeans. These loose-fitting jeans are cool and casual — and super cozy. Styling boyfriend jeans for any occasion is a breeze. You might want to wear them with a graphic T-shirt for streetwear vibes or rock them with a sexy crop top for contrast this summer.
Advertisement
Experiment with distressed options
Distressed jeans are making a comeback in 2023 — even though we believe they were never out of style. The 'messy girl' aesthetic is here to grunge up your look, so embrace the oddly trendy messy look to its fullest with baggy jeans featuring rips, frays, and any other distressed details.
Advertisement
Get the best of both worlds with low-rise jeans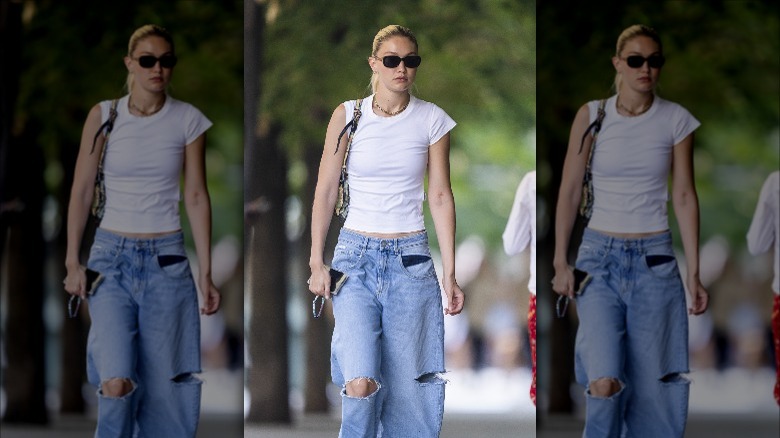 Gotham/Getty Images
Low-rise denim is staging a comeback, so why not rock a pair of low-rise jeans with a relaxed fit? By wearing a pair of low-rise jeans in a loose, larger size than you typically wear, you'll look sexy while feeling comfortable. Thus, thanks to low-rise denim, you don't have to choose between sex appeal and comfort, as you'll show some skin while your legs breathe.
Advertisement
Try cuffing them
Cuffing jeans is nothing new, as adding a cuff to the bottom of your denim is a cute way to add interesting detail to your outfit. The cuffed look will be even more helpful if you size up for a relaxed fit, as the cuffs at the bottoms can prevent your jeans from being too long for your legs.
Advertisement
Relaxed fit shorts are cute, too
The relaxed fit trend isn't only for jeans! Opt for loose-fitting shorts to feel as comfortable as possible on even the sunniest, hottest summer days. Whether you wear them to a party, the beach, or just for a walk outside, you'll likely be thankful for comfy yet sexy relaxed-fit shorts when the weather heats up.
Advertisement
Consider going belt-free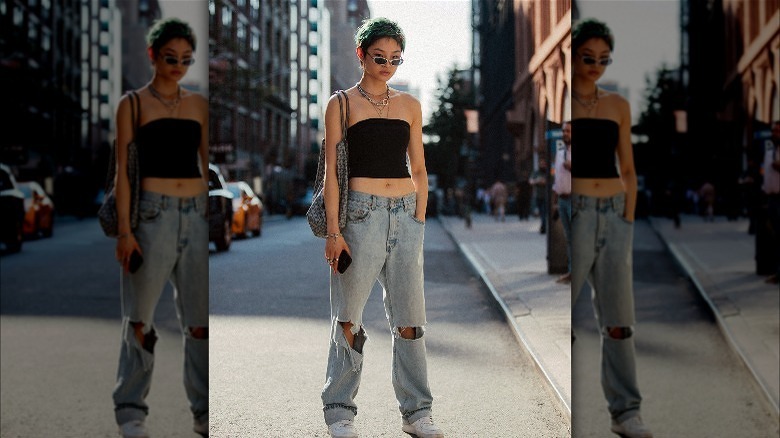 Melodie Jeng/Getty Images
If you love the laid-back look of relaxed-fit jeans, think about going all in and not wearing a belt. Of course, if you think your jeans are loose enough to fall off without a belt, you'll need to wear a belt in public. However, if the jeans are baggy but secure enough to stay up without a belt's help, lean into the casual look and try ditching the belt.
Advertisement