How To Wear The Deconstructed Tailoring Trend Without Looking Undone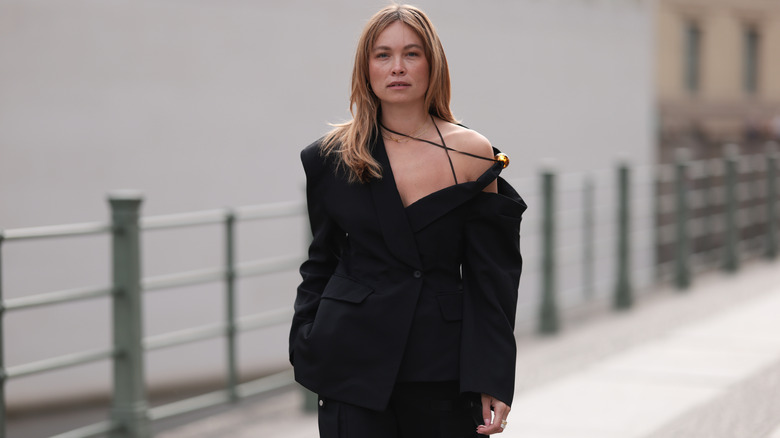 Jeremy Moeller/Getty Images
The deconstructed fashion trend is no stranger to criticism. Unlike other trends, this is much less about being polished and more about making a statement. Deconstructed fashion takes apart pieces and puts them back together in an abstract way. Much like artwork, it's more so about the perception of the user and creating a fashion moment out of it.
Advertisement
One of the easiest ways to create an even bolder moment with this trend is by wearing deconstructed tailored pieces. Tailored pieces are meant to be the most structured items in any wardrobe; taking them apart and putting them back together again creates a sort of rebellion that only fashion can do.
Far from being just a passing trend, the deconstructed tailoring trend is all about making a scene and going up against the norm. However, we also want to be mindful of creating fashion-forward looks that can easily be worn for your daily activities. Styling your deconstructed tailored pieces in a modern way will help to make a lasting statement.
Deconstructed suit dress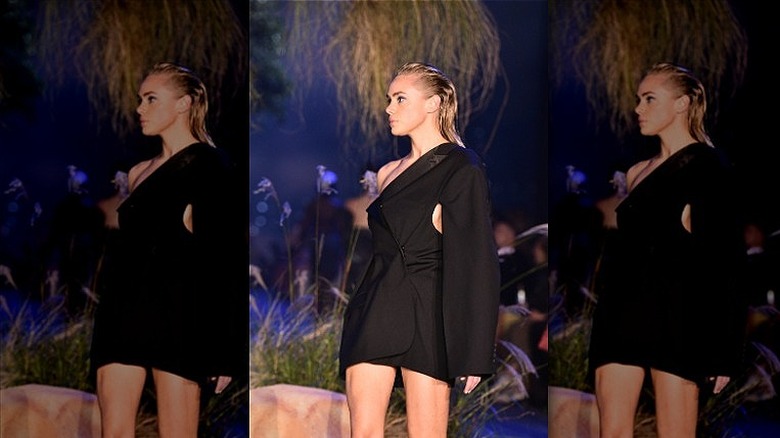 Naomi Rahim/Getty Images
Ever since the trend of workwear became more popular and chic, we've seen plenty of suit dresses. This perfectly tailored piece mimics the vibe and style of a men's suit but puts it into the feminine form of a dress. While it's nice to have this juxtaposition, taking it apart sends a clear message that you want some more personality. Deconstructing the dress, either by design or wearing it in a unique form, can take the workwear chic to the edgy side.
Advertisement
Deconstructed denim and suits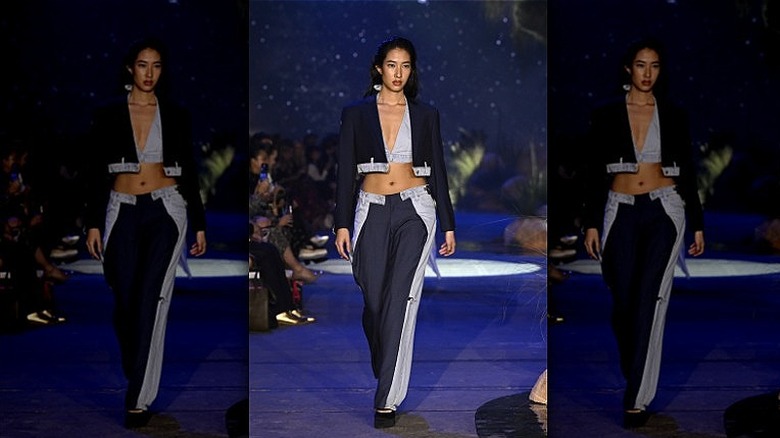 Stefan Gosatti/Getty Images
Business casual is another popular term that fashion has come to embrace. The mix of suits and denim has come to be a staple on social media nowadays. What better way to create a moment than deconstructing these two iconic fabrics?
Advertisement
Deconstructed denim is no stranger to fashion, and it's currently seeing another revival. Rearranging these pieces is one way to embrace the deconstructed trend, but adding suit material into the mix will turn your day-to-day into a high fashion moment.
Deconstructed shirtdress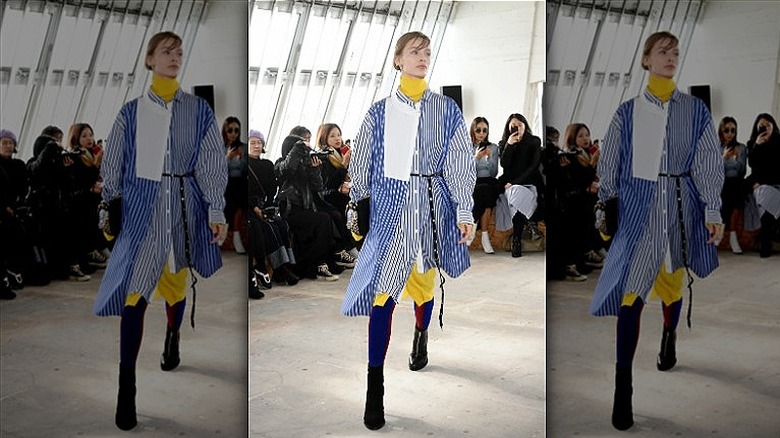 Foc Kan/Getty Images
For those looking for a more subtle way of embracing the deconstructed trend, look no further than the shirt dress. While often overlooked, the shirt dress can be the simplest way of capturing the essence of a mismatched piece. With these patterns becoming more common, there's no reason why you can't rock your deconstructed shirt dress all day long. Pair it with your favorite white sneakers for a casual deconstructed look.
Advertisement
Deconstructed blazer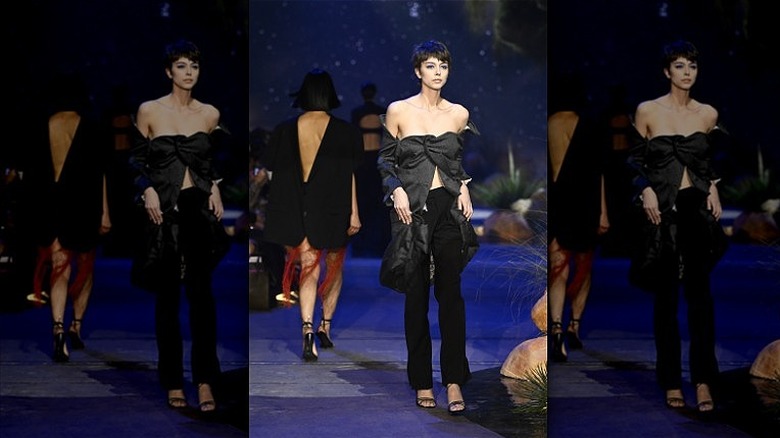 Stefan Gosatti/Getty Images
The chic blazer is the staple item that first successfully made the jump from officewear to street style fashion. While once the ultimate symbol of heading into the office, the blazer can now create the stylish grunge fashion moment you've been waiting for. Remix the way you wear the blazer and style it in a unique way for a real high-end moment. Wear the sleeves inside out or wrapped around your chest for a quickly deconstructed vibe.
Advertisement
Deconstructed midi dress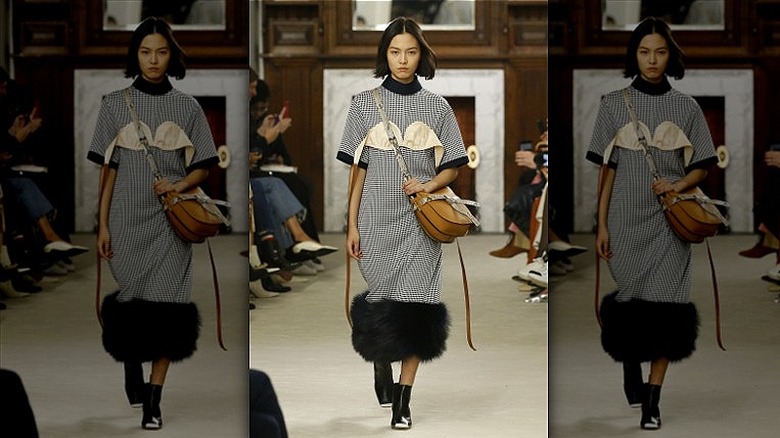 Estrop/Getty Images
For anyone looking to add some fashion to their office attire, the midi dress is a simple and easy way to do so. Not only does the midi dress give you the sleekness and polished feel of workwear, but it also channels the comfort and fashion of a dress. You can deconstruct a midi dress in various ways; mix and match patterns, opt for zipper details, or turn the dress inside out. There's no correct way of deconstructing a midi dress, as long as you style it with your favorite comfortable shoes to take on the day.
Advertisement
Deconstructed fabrics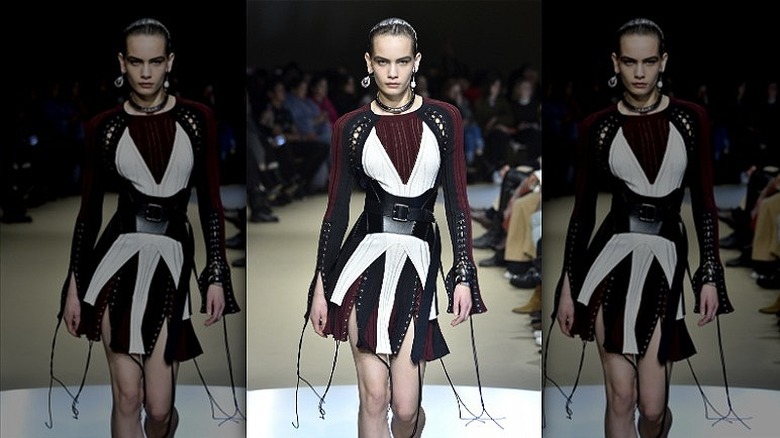 Kristy Sparow/Getty Images
Deconstructed fabric will give you a raw and edgy look to make any outfit more casual and less polished. Opt for deconstructed pieces that contain a combination of various fabrics you often would see on tailored pieces, such as leather, cotton, or knit. Then complete the look with a statement accessory, like a cinch belt. 
Advertisement