Analog Watches Are The Retro Trend Worth Ditching Your Apple Watch For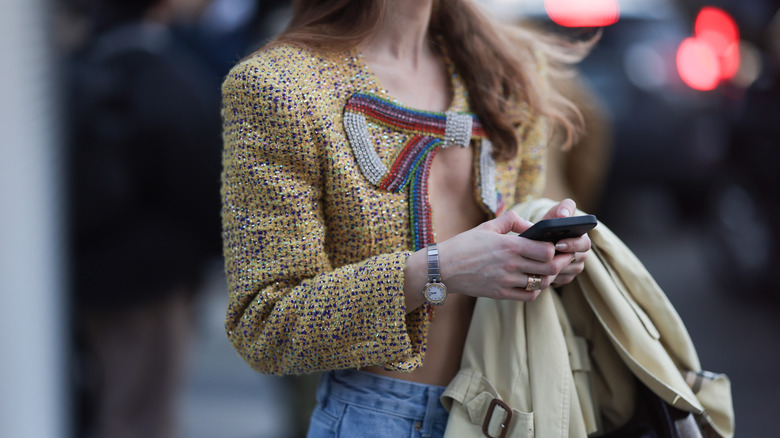 Jeremy Moeller/Getty Images
Any fashion fanatic knows that the key to a good outfit is accessories — they can elevate even the simplest outfit and give you an entirely different vibe. However, when we think of accessories, many tend to focus on handbags and jewelry. While jewelry pieces like necklaces and bracelets are fun items to add to your looks, there is one piece that's starting to show up on the must-have list. Old-school analog watches are some of the exciting changes coming to accessory trends, as many fashionistas are moving away from the digital watch to embrace the analog. Although there is no telling how long the love for the timepiece will last, it's safe to say this classic item has made quite an impression on many.
The affinity for analog watches is closely related to the rise of the quiet luxury style. This type of style is known for creating a luxurious feel without the need for big-name logos or branding. To create a wardrobe worthy of the quiet luxury name, you'll need to embrace watches as your go-to accessory. Reminiscent of the "old money" style, the watch can easily give your outfit more elegance and sophistication, something digital watches simply don't give. The key to wearing these watches is picking out the perfect piece for you and your style. With the right watch, you'll never waste time thinking about what accessories to wear with your looks.
Sport watch enthusiasts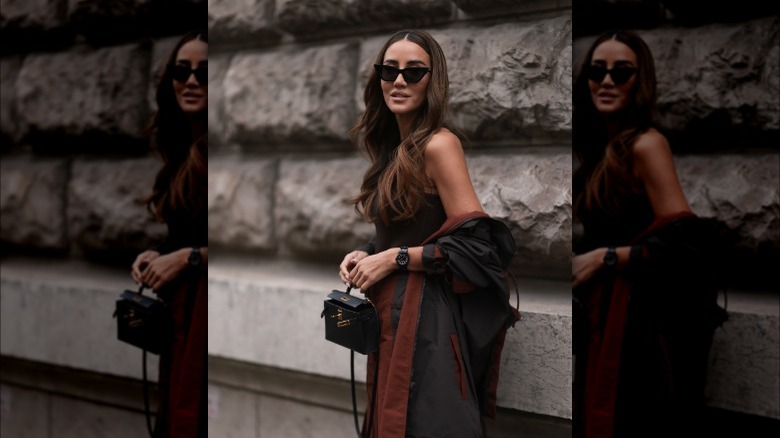 Jeremy Moeller/Getty Images
Chunky watches may not be the first thing you think of when you hear luxury, but they do share aspects of some of the most luxurious watches in the world. Exposed gears and clock parts are known for being glamorous and modern. While the thickness of the watch may be difficult to carry all day, it's a conversation piece that will always be in style.
Sleek larger watches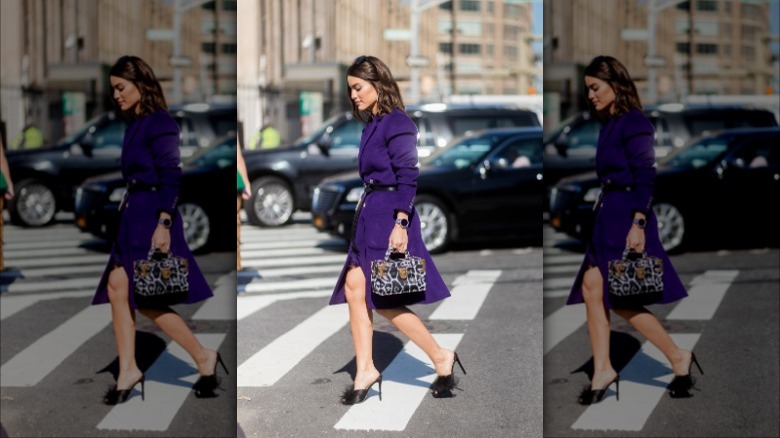 Christian Vierig/Getty Images
Larger doesn't always mean thicker: Many sleek and modern watches contain a thin large face that can be big enough to take up most of your arm. These larger faces are more futuristic looking but are also perfect minimalist accessories. Larger watches tend to come in a variety of colors, making it an easy pick to find one that suits your style.
Your daily watch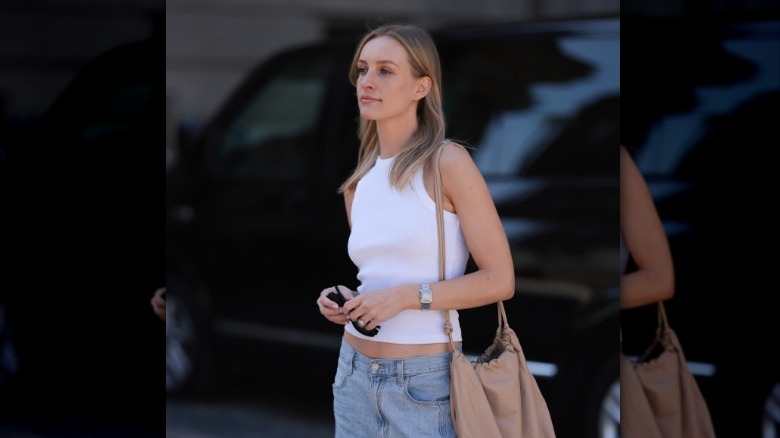 Jeremy Moeller/Getty Images
If you're looking to add a watch to your collection of accessories, you'll need to start with a piece that's comfortable for everyday wear. These watches will probably be smaller or average-sized and come in a typical metal like silver. These watches will not only help you keep track of time, but they'll also go with the majority of your closet. Stick with metal for a piece that can easily transition from outfit to outfit. You also want to consider a sleeker and less intricate design for the more casual days.
Silver timeless watch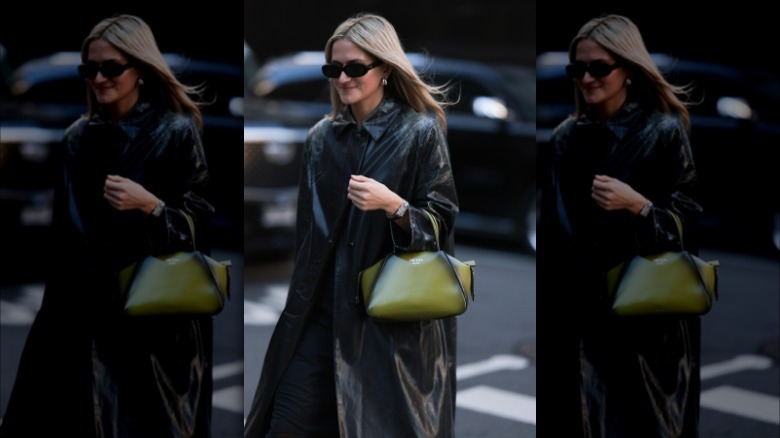 Jeremy Moeller/Getty Images
Silver is one of the two go-to metals when it comes to analog watches. These cool-toned pieces are perfect if you're looking for something luxurious but modern. Silver watches can pair perfectly with the rest of your silver accessories or be worn on their own. If you have a majority of silver jewelry pieces, you'll want to reach for a silver watch to get a cohesive pattern throughout your accessories.
Classic gold watch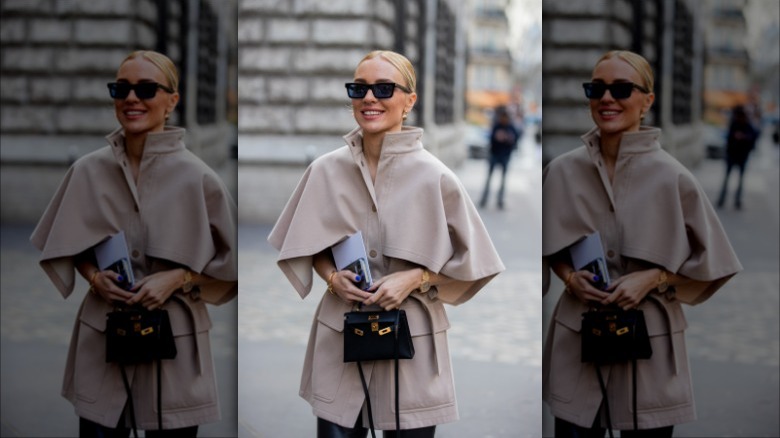 Christian Vierig/Getty Images
Gold is as classic and timeless as they come. The epitome of quiet luxury, you can't deny that gold always gives that sophisticated and regal look. Gold jewelry and accessories tend to be some of the most popular pieces in any collection, meaning you'll want to opt for an accompanying gold watch. Between vintage gold or shiny brand-new gold metal, there are plenty of variations within the metal to pick your favorite. Gold watches can pair perfectly whether it's a formal or casual outfit, making it a must-have for any collection.