How To Conquer Dating When You've Recently Relocated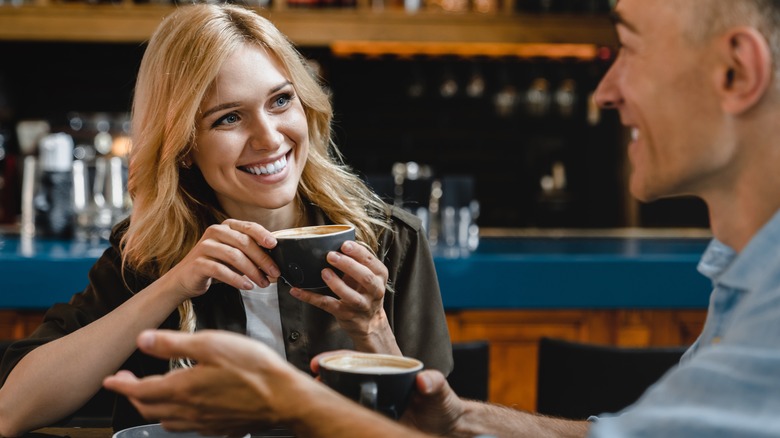 Inside Creative House/Shutterstock
When you're new in town, you've usually got a lot on your mind. You're adjusting to a new home, new work environment, and a new neighborhood. With so much going on, dating may be the last thing on your mind, but attending to your love life while settling into your new home can very much be worth the effort.
After all, at some point or other, we've all experienced the pain of loneliness. We all know how isolation can sting. But science is increasingly affirming what so many of us already know: Healthy, happy relationships lead to healthy, happy lives. This is especially true when it comes to intimate, romantic relationships, which have been linked to significant improvements in physical, mental, and emotional well-being.
Best of all, building a healthy love life helps you to become a more active, engaged, and well-rounded person overall. After all, you can't just sit at home and vegetate. You have to be out in the world, learning, growing, challenging yourself, and interacting in order to find your true love. But how do you go about reigniting your romantic life when you're still trying to get your bearings in a new city? Turns out, with some effort and a bit of strategy, it's probably easier than you think. We'll show you!
Get out of the house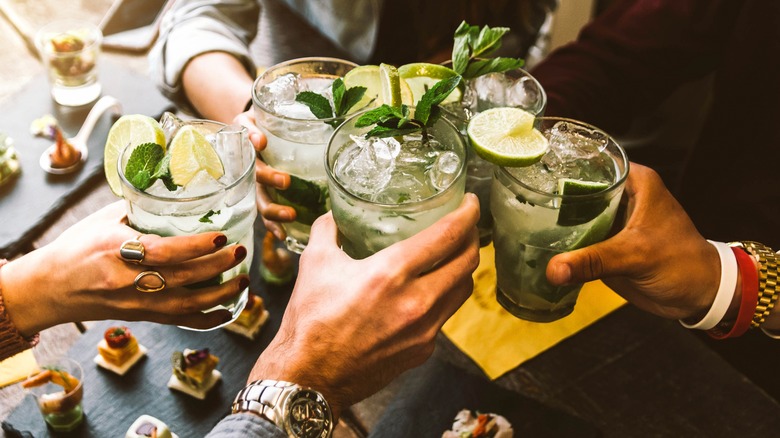 DavideAngelini/Shutterstock
No matter how much you might believe in destiny, it's highly unlikely that Mr. or Ms. Right will just magically show up at your door someday. You need to get out of the house and do some exploring. The more you do this, the more quickly you'll acclimate to your new surroundings, and the sooner your unfamiliar environment will truly feel like home. That's going to help you feel more comfortable and confident — all traits which can help you attract a prospective partner.
Best of all, maintaining an active social life is one of the best ways to keep healthy in body, mind, and spirit. That means that by being out in the world, you're not only going to increase your chances of finding a partner, or at least some enjoyable companionship until "The One" comes along, but you're also going to nurture your own physical and mental health in the process.
So check out the local restaurants, bookstores, parks, or clubs. Use your downtime to discover your community and engage with your new neighbors. You never know who you might meet!
Join a club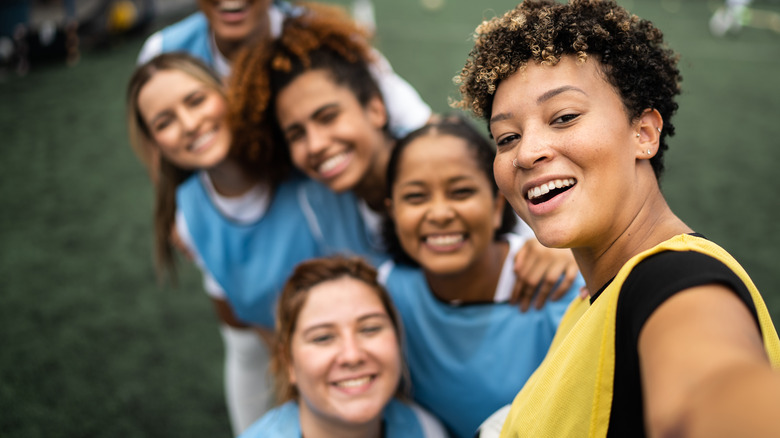 Fg Trade/Getty Images
If you're looking to jump-start your dating life in your new city, one of the best ways to meet new people, including prospective partners, is to sign up for a club or organization that interests you. Not only will you have the chance to participate in an activity or sport you enjoy, but you'll meet people (including singletons) who share your interests.
Best of all, being involved in some sort of physical activity with others, like an amateur sports team, is great for your mental health and "protects against depression," according to a 2021 Social Science & Medicine article. When you're out in the world, sharing your interests with other like-minded people, your brain will be awash in those feel-good neurochemicals, such as dopamine and serotonin, that are released when you socialize or engage in a pleasurable activity.
Regularly doing something you love is the perfect way to build a life that satisfies and interests you. And the happier and more engaged you are in your life, the more "datable" you'll be. You may find that your new friends in your club or team are drawn to you like bees to honey.
Volunteer in your new community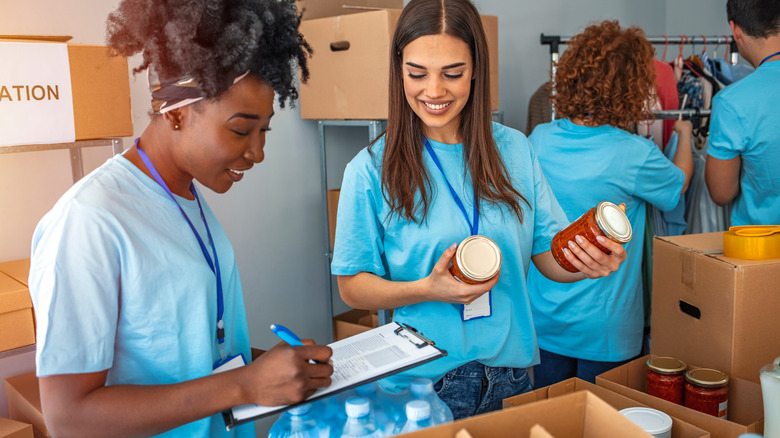 Dragana Gordic/Shutterstock
Volunteering with a charitable organization, such as a local food bank, animal shelter, or another community group, can also be a wonderful way to meet good people — those who share your commitment to leaving the world a better place than you found it. And, as an added bonus, you'll feel great about yourself and the difference you're making in your new community!
This can require a bit more judiciousness than when you're engaged in a recreational activity or club, though. It's important not to treat your volunteer group like a nightclub, which can be easy to do if you're in the mindset of finding a partner. But if you're careful to stay respectful and keep your priorities straight while doing your volunteer work, devoting your time to a favorite philanthropy can be an ideal way to meet some wonderful people.
It's also helpful to choose an organization that will enable you to connect with the kind of prospective partner you're looking for. If you would like to meet someone who shares your faith, then faith-based philanthropy may well be the answer. If you would like to meet a compassionate partner who shares your passion for animals, then volunteering with an animal rescue can be just the ticket.
Host a housewarming party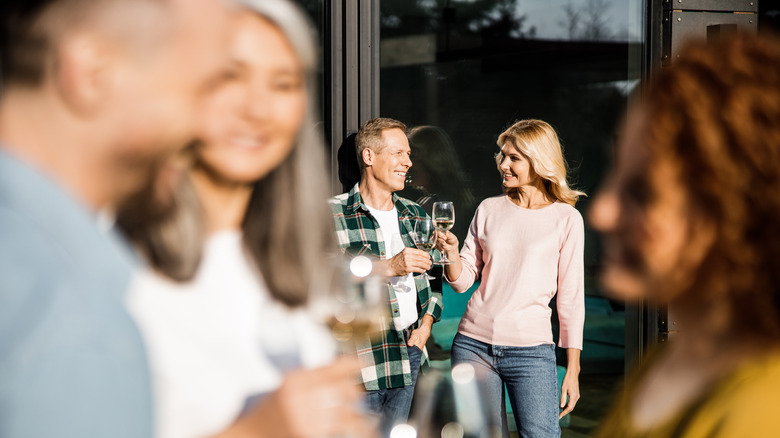 Olena Yakobchuk/Shutterstock
One of the best ways to open your heart to your new community is to open your home. Invite your friends and coworkers to a housewarming party and ask them to bring their friends (especially single ones).
Not only is this a terrific way to meet new people, but it's also going to help your new house feel a lot more like home. After all, there are few experiences more gratifying than hosting guests at your home, making them feel comfortable and welcome, even if you've only just met them.
This can also be a perfect icebreaker because once your new neighbors and colleagues spend some time in your home, it's pretty difficult not to make that leap from acquaintances to friends and perhaps even more. You may well find, in fact, that your home, once opened, soon becomes a favorite gathering place for your coworkers and neighbors. And that's only going to increase the likelihood that a meet cute at your home could well blossom into a beautiful romance.
Find a target-rich environment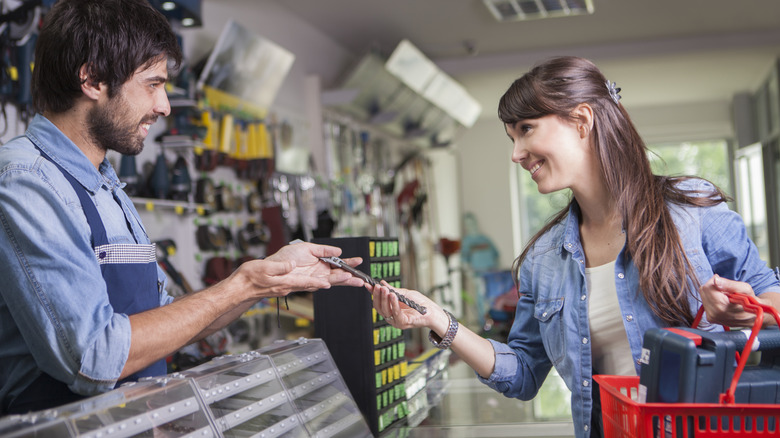 M_a_y_a/Getty Images
When you're looking for a romantic partner, a good strategy is to seek out a target-rich environment. This may sound a bit mercenary, but it works. Consider the attributes you want in a partner, and then figure out where someone with those traits would be likely to hang out.
If you've been dreaming of a special someone who'll be down to spend the weekend hiking or kayaking with you, then head to Adventure Outfitters, your nearest outdoor supply store, or a hiking Meetup group. If you want someone who's going to be good around the house, head to the hardware store and strike up a conversation (subtly, of course). If you want a partner who will spend an afternoon strolling hand-in-hand with you through a botanical garden, then check out the local garden center.
You might have to break out of your comfort zone, but the effort can truly pay off. A word to the wise, though: Be careful not to let your checklist become your prison cell. Choosing a target-rich environment can be a great way to meet people who check the right boxes, but it's possible that being too picky when dating can be a big detriment. Sometimes the most glorious and longest-lasting relationships are with partners you never would have expected would be perfect for you. It's best to let those target-rich environments be just one among many opportunities for finding an exciting new relationship.
Have your friends set you up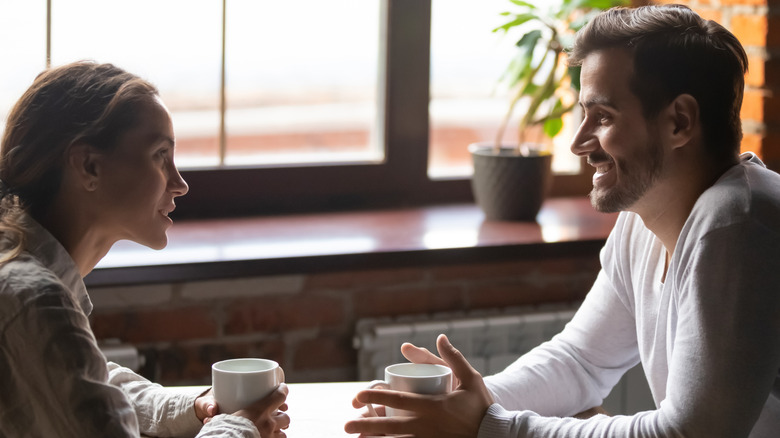 fizkes/Shutterstock
The idea of a blind date might give you hives, but it can be a great way to tone your dating muscles and maybe even find a love match, especially when you're new in town. So why not let your friends or coworkers set you up on a blind date?
Maybe you have family or good friends with connections in your new town. Because they know you so well, they're likely to have insight that even you don't possess into the kind of partner that would be ideal for you. You'll have peace of mind in knowing that this is someone trusted by the people you trust, and that can be tremendously reassuring when you're new in town and trying to build your safe inner circle in your adopted home.
Coworkers can also be a great resource for meeting prospective partners. Even if you've only been working together for a short time, the odds are you've already gotten a pretty good feel for who they are and whether you can rely on them for a setup. It's also a perfect opportunity to take advantage of your status as the new person in town. True, your new coworker isn't likely to have the kind of insight your relatives or old friends do, but that doesn't mean they can't help you make a casual connection that might turn into something more. Plus, a coworker setup can be less risky than taking a chance on some random stranger.
Unleash the power of dating apps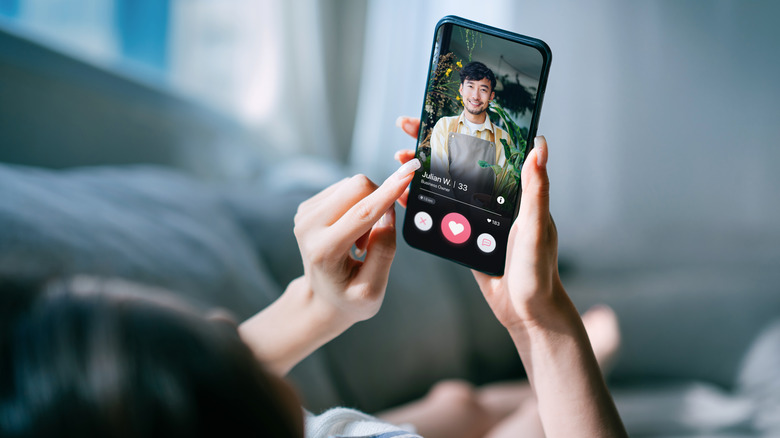 Asiavision/Getty Images
You might be reluctant to turn to dating apps to jumpstart your love life in a new city, but it can be an ideal way to meet singles in your area. The key here, though, is to be strategic and deliberate in creating your page to ensure your online dating profile gets matched with the most promising prospects.
If you're hoping to connect with singles in your new city, then consider an app designed specifically for locals or one that enables you to receive matches only from people in your target area. You might also choose an app that's geared toward a certain demographic, such as a specific age group, professional status, or special interest. Dating apps can also help you narrow your search to exclude the deal breakers while prioritizing those who offer your most highly valued traits. If you are looking for a vegan Sagittarius museum docent who writes haiku and does sleight-of-hand card tricks, there's probably an app for that.
But dating apps aren't just for fun. They can also be for an added layer of safety. You can use dating apps to help you screen prospective partners, especially if you spend some time communicating and learning about one another before meeting in real life. This way, if and when you choose to take the relationship offline, you can feel confident that you've found someone in your new city that you feel safe with and excited about spending time with.
Make your intentions clear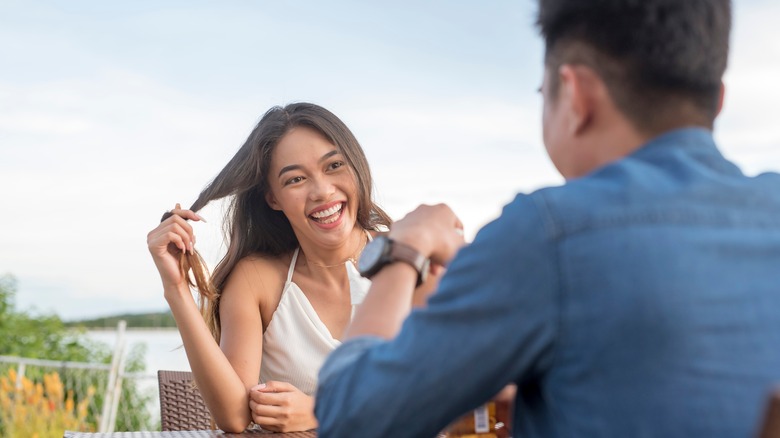 MDV Edwards/Shutterstock
Sometimes, when you're new in town, those around you might not be clear on your romantic status or intentions — and they may well be too reticent to ask. But making it clear to those around you that you're single and looking is important. As we've already seen, asking a coworker to set you up or hosting a housewarming party and asking guests to bring their single friends is an excellent way to rapidly expand your network of potential partners.
You might even consider a more obvious sign that those who are also looking will recognize, such as wearing a Pear ring to meet someone IRL. Pear rings are increasingly popular among singles who want to make it known that they're interested in a romantic relationship. Much as wedding bands are meant to signal attachment, warning others to keep away, a physical token such as a Pear ring lets prospective partners know you're available and looking.
And it's not only the effect that a token such as a Pear ring can have on others that matters; it's also about the effect it has on you. When you're single and looking and ready to make it known, you're just going to carry yourself differently. There's a unique vibe to someone who knows they have a lot to offer and is ready to share those gifts with a partner. You'll make an effort and project a fun, outgoing, and open vibe that will draw prospects to you.
Consider a matchmaker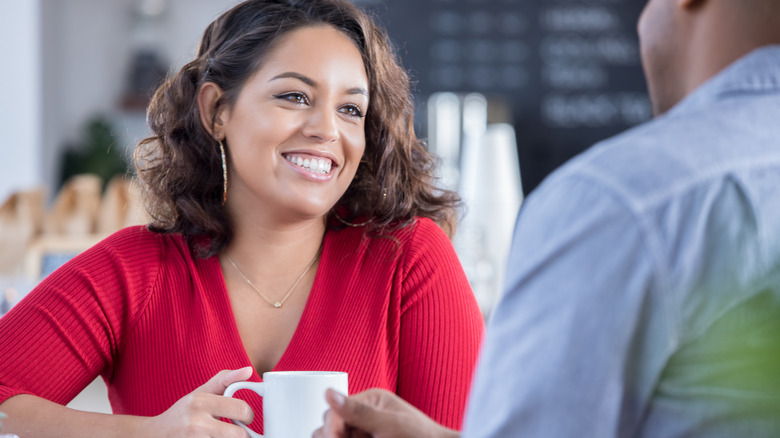 Sdi Productions/Getty Images
Matchmakers have been used for thousands of years and with tremendous success. And this time-tested tradition has been updated for the 21st century, with matchmakers available for every interest, including working professionals, sassy seniors, and members of the LGBTQ+ community.
Hiring a matchmaker can also be a fantastic option for those who are reluctant to use dating apps or simply want a more personal touch. With a matchmaker, you're no longer relying on fate, friends, or an app's algorithm to find your match. Rather, you're turning to a human, and an experienced professional, who will take the time to learn about you, your wants, your needs, and your deal breakers.
And because you're going to be matched with someone in your matchmaker's service, you can feel pretty certain you're going to end up connecting with someone local who is also seeking a meaningful relationship — someone wanting more than a hookup. When you meet them, you'll know this is someone who has invested time, effort, and money into finding a relationship, and that process has led them to you. That's a pretty good indication that this match is someone worth taking a chance on and worth spending the time to get to know.
Take it easy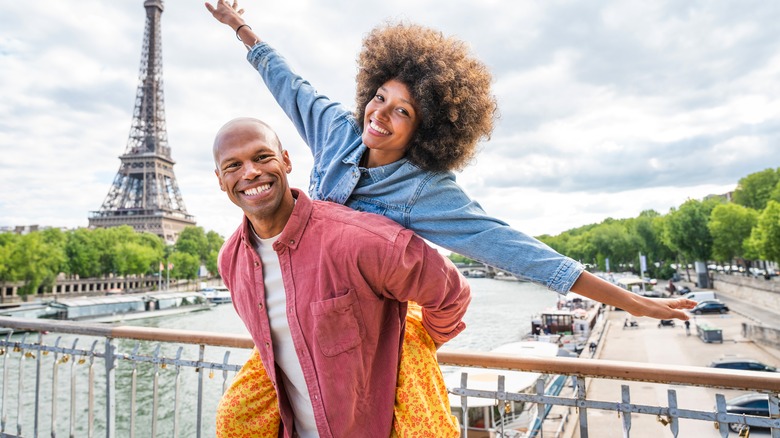 oneinchpunch/Shutterstock
When you're new in town, as we've seen, it takes time to find your equilibrium. So you might not be ready for a serious relationship for a while. That's okay, as long as you set the right intentions and make them clear to your date. A no-strings-attached dating philosophy may be exactly what the doctor ordered as you settle into your new life.
You might decide, for instance, that you don't want to enter into something serious and long-term until you've had time to establish yourself in your new workplace and environment. There's absolutely nothing wrong with that. But it doesn't mean you have to give up on companionship or the fun of the single life while attending to other life goals.
In fact, casual dating can be a great way to stay excited and remain engaged, happy, and satisfied with your life, even without a serious, monogamous relationship. You can still get out in the world, have good times with interesting people, and learn more about yourself and what you do and don't want in a partner when the time is right for you to settle down. Best of all, letting your fun dates squire you around town can be a perfect way to learn about and make great memories in your new home.
Prepare yourself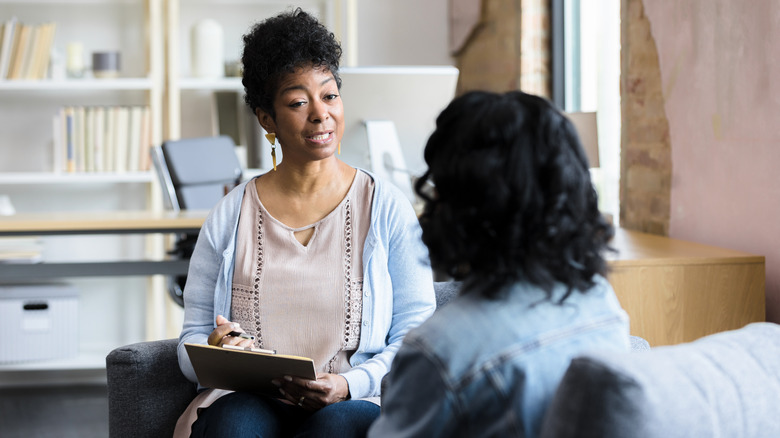 Sdi Productions/Getty Images
Whether you're looking for a long-term relationship or simply want a bit of fun while you acclimate to your new life, one of the best ways to build a healthy, happy love life is to focus on building a healthy, happy you. If you're clinging to a past relationship or harboring self-defeating and self-destructive habits, making the effort to get mentally and emotionally well will only enhance the success (and enjoyment) of future romantic relationships.
Dating isn't always easy, after all, especially when you're trying to build a new life away from the home you once knew. If you've experienced a difficult breakup or other heartbreak (and who hasn't?), spending some time processing and healing from the hurt can help make you healthier, stronger, and more ready for the right one to come along.
Therapy makes you more datable because you're going to be more self-aware. A good therapist helps you learn what drives you and what deters you. They can help you identify the fears and motivations that you may otherwise have never been able to recognize. And they can help you define the goals that will help you be healthier, happier, and more satisfied in your life. There are few qualities sexier than a person who knows who they are, what they want, and where they are going in life.