Washed Denim Bags: The Y2K-Inspired Trend That Goes With Every Summer Outfit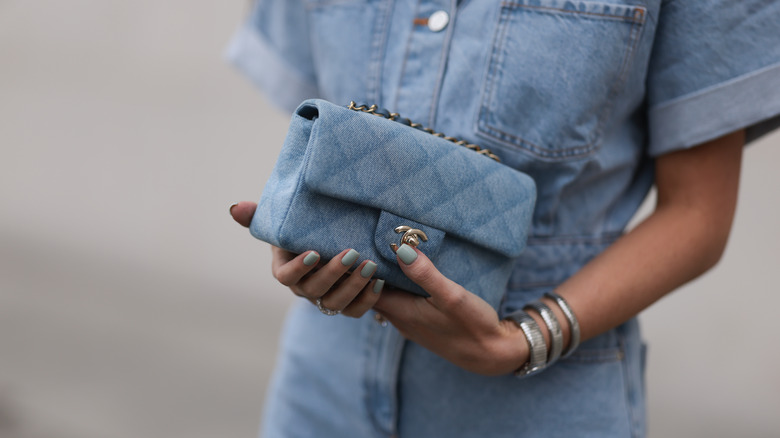 Jeremy Moeller/Getty Images
We've already seen how Y2K has become one of the hottest and most desired fashion styles in the last couple years. Season after season, more are embracing nostalgic trends and incorporating them into their closet in a modern way. Previous Y2K trends like cargo pants and low-rise denim trends have created plenty of noise — and while not every Y2K fashion trend has become a fan-favorite, there are a few that everyone universally has come to love like the denim bag. Although they might not be the most commonly thought of, they're filled with the Y2K style that everyone is currently obsessed with. The summer season is the perfect time to bring out your favorite '90s-inspired denim bag to complete all of your looks.
Like your denim jeans and shirts, the denim bag is a stunning accessory that can help bring a fun and new texture to your outfit. The trick with styling this piece is striking the perfect balance between a nostalgic look and a statement piece. There are plenty of ways to rock your denim handbag or tote and create a new, modern look. No matter what your style currently is, a denim bag will be the must-have accessory piece for any wardrobe and can easily dress up or down any summer 'fit.
Remixed denim bag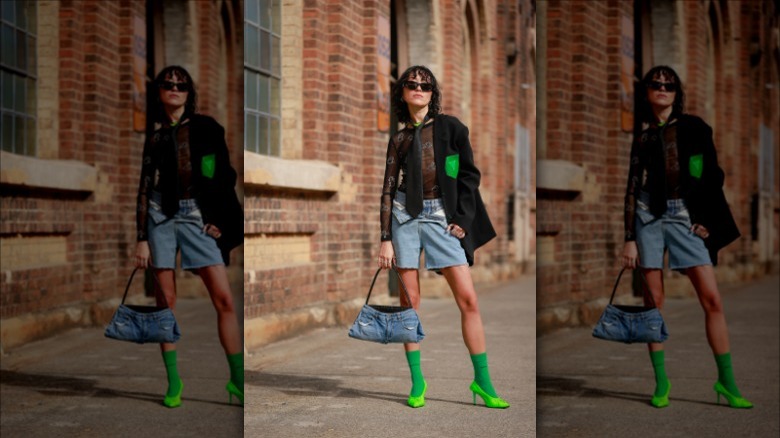 Hanna Lassen/Getty Images
If we've seen anything in recent denim trends, it's the rise of reconstructed pieces. These are pieces that are broken apart and put together in funky and unique ways. One way to work your denim bag is by giving it an unexpected twist. Turn your old pairs of denim jeans into the perfect new shoulder bag to release your inner Y2K fashionista. Pair the bag with your favorite edgy '90s-style look for a retro-chic 'fit that's perfect for the entire summer season.
Denim tote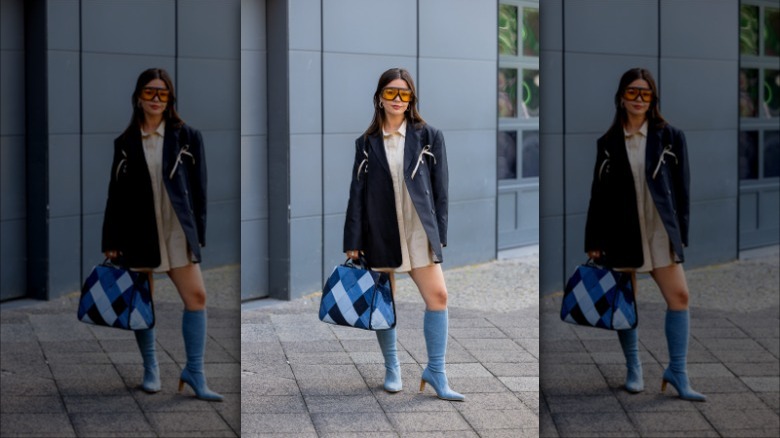 Christian Vierig/Getty Images
There's no need to turn your entire wardrobe into a '90s dream because the denim bag can perfectly fit into a modern wardrobe. Opt for a denim tote for a unique twist on the denim shoulder bag that ruled the Y2K era. Not only will a denim tote give you more space for your stuff, but it will also give you a more chic and elegant take on this street-style piece. Pair it with your favorite summer dresses for the perfect outfit to take to the park, beach, or anywhere else.
Rhinestone denim bag
Is there anything more symbolic of the late '90s and early 2000s than a good rhinestone moment? Bring some of that glam into your accessories with a bedazzled denim bag that can continue to sparkle with your day and night outfits. Although a bedazzled denim bag isn't a lengthy investment piece, it can make for a more fun summer wardrobe. With extra sparkle and texture, this handbag is the perfect complement for fun summer nights.
Denim shoulder bag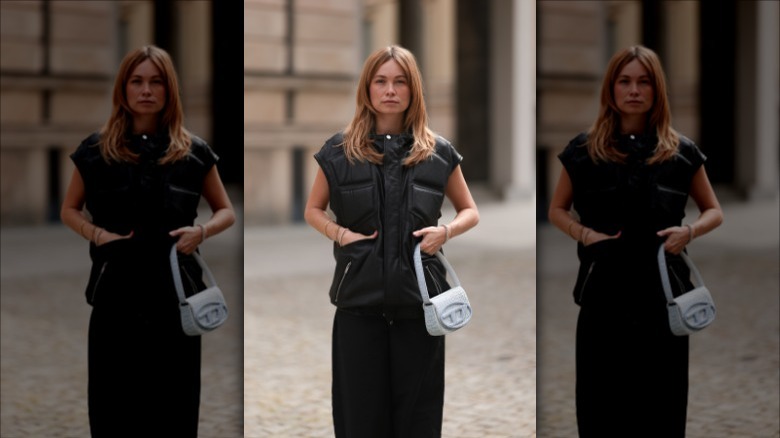 Jeremy Moeller/Getty Images
The denim shoulder bag is one of the first pieces we think of when looking back at Y2K handbags. Not only is it small enough to take anywhere, but it has an elegant and chic shape. Denim shoulder bags will be everywhere in the summer because they're the best dainty accessory that can add some edginess and grunge to your look. Add a light denim bag to your closet for a more modern and soft element.
Denim mini bag
First came the microscopic mini bags, then came the micro-mini skirts. If there's anything we can directly attribute to the Y2K era, it's the smaller-sized items in our wardrobes. While today's mini bags aren't as impractical as they once were, they're still a cute feature that can hold the necessities. A mini denim bag will add a small touch of color and texture to your neutral summer looks or add to the boldness of saturated items.
The denim crossbody
If you're looking for a mix of trendy and practical, look no further than the denim crossbody bag. A crossbody bag is a necessity for any wardrobe as you can simply slip it on and off throughout the day and keep your valuables close by. On the other hand, since the crossbody lives on top of your outfit, it's essential to have a statement purse that will blend perfectly with the rest of it. A denim crossbody will undoubtedly be a subtle statement piece that can go with other denim pieces for an iconic denim-on-denim moment.
Denim boho bag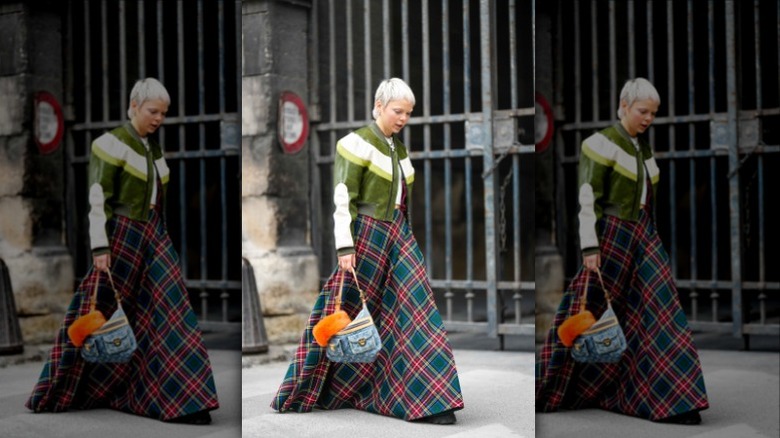 Edward Berthelot/Getty Images
Most recent handbag trends have been all about structured bags and totes. While a good structured bag is always a must-have for a more tailored piece, there's nothing more apt for summer than a loose boho bag. Oversized and flimsy, bags without a shape can be the perfect addition to a free-flowing summer wardrobe. Add in a denim fabric for a carefree and bohemian-style look that'll match all of your nap dresses and flowy midi skirts.