'Airspace Hair' Is The Trendiest Way To Keep Your Cut Breezy In The Heat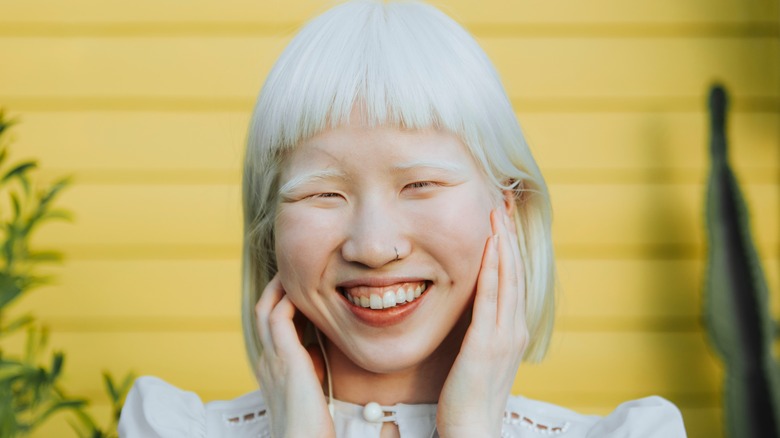 Rawpixel.com/Shutterstock
We love researching and sharing all the on-trend haircuts for 2023 – even the hairstyles straight from the '80s that are making a comeback. But unlike those wacky retro looks, this next haircut trend is super modern, and chances are, you've never heard of it before — it's called airspace hair. "'Airspace' celebrates this idea of negative space," celebrity hairstylist Sunnie Brook tells PopSugar. "This cut is about removing weight to create movement with no steps and giving the hair an airy look and feel. Or it can be a juxtaposition in the hair shape. Think: extreme side parts, seamless layers, and for the brave ones, cutouts, or undercuts on shorter haircuts."
Unlike more specific haircuts such as the French bob or a full buzz cut, there isn't one description that explains the airspace hair look. Many styles fall under this trend, as it's more about the overall vibe than following specific rules. The airspace look allows many variations, so as long as the results appear breezy and airy, your haircut should successfully demonstrate this trend.
Light bangs are perfect
One fun way to add an airy touch to your look is to get breezy, somewhat — or very — see-through bangs, such as the wispy peekaboo bangs look or the soft curtain style. Unlike the classic thick fringe look, a lighter, more delicate one will add a playful aspect to your hairstyle, providing the opposite effect of heavier bangs.
Curly clavicut
People with curly hair can rock the airspace hair look by opting for adaptable medium-length cuts such as the clavicut. In ultra-long lengths, wavy hair can sometimes look heavy, making it impossible to achieve the airspace style. While curly locks sometimes seem to just sit on the head with no movement in super short lengths. With mid-length cuts, wavy tresses appear beautifully bouncy for a just-right, breezy appearance.
Intentionally uneven chops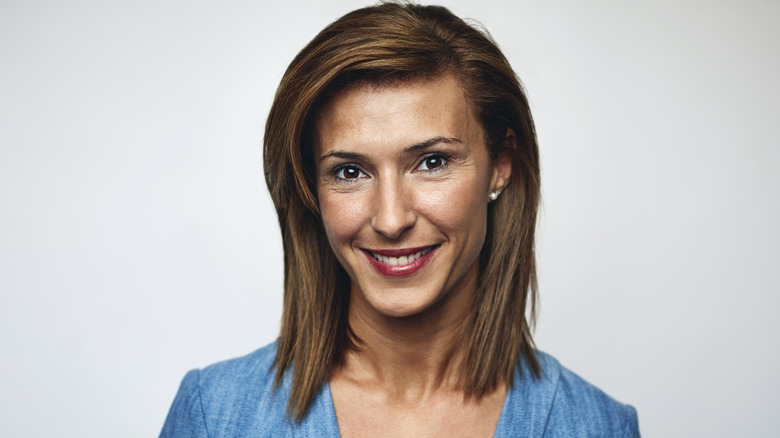 Morsa Images/Getty Images
Do you want to try one of the boldest takes on the airspace haircut? Opt for an ultra-angled cut where one side of your hair is longer than the other to take the negative space concept to an extreme. This intense cut will appear ultra-modern and daring for all hair types and hues.
All side parts
Sorry Gen Z — yes, we're @-ing you — but we're not letting your aversion to side parts stop us from rocking them. While wearing your hair in the middle part can make it seem dull by lying there with no life, side parts instantly make your hair appear breezier and more dynamic, whether it's short, long, straight, curly, dark, or light.
Don't go for overly polished
Having windblown, messy-chic locks is an excellent way to embrace the airy trend, so don't defeat the purpose by over-styling your hair. Rather than breaking out the flat iron or curling wand, work with frizz rather than against it, and part your unbrushed hair to the side or run your fingers through it for a naturally beautiful look.
Love the lobs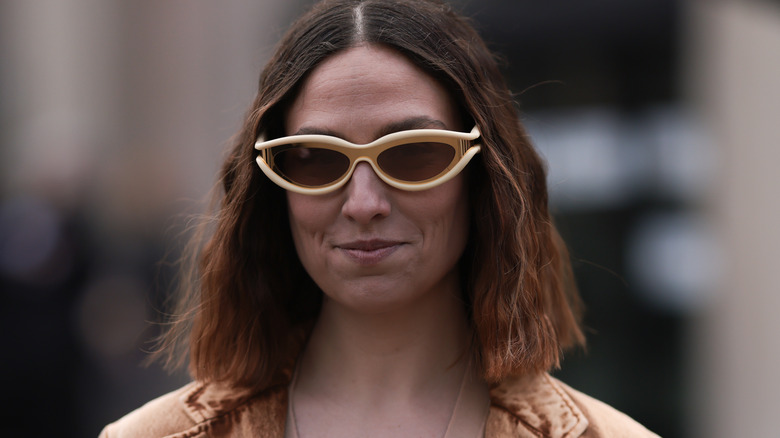 Jeremy Moeller/Getty Images
If we had to choose only one cut to represent the many ways to style the airspace hair trend, we'd pick the beloved long bob. Lobs are always in style for a good reason, as they're never long to the point where they'll look heavy but never short enough to seem stiff. Lobs provide that perfect not-long-but-not-quite-short length, giving them the forever cool-girl title. They're the ideal cuts to explore breezy styles, since your long bob will always look airy when you're outside.
Lots of layers
Layers will always help your hair appear lighter than forgettable blunt lengths, whether your hair is long, short, or medium length. Plus, layers will add new life to your locks for a more exciting and bold look. When aiming for the airspace style, opt for layers that are noticeable but not too choppy.
Short fluffy looks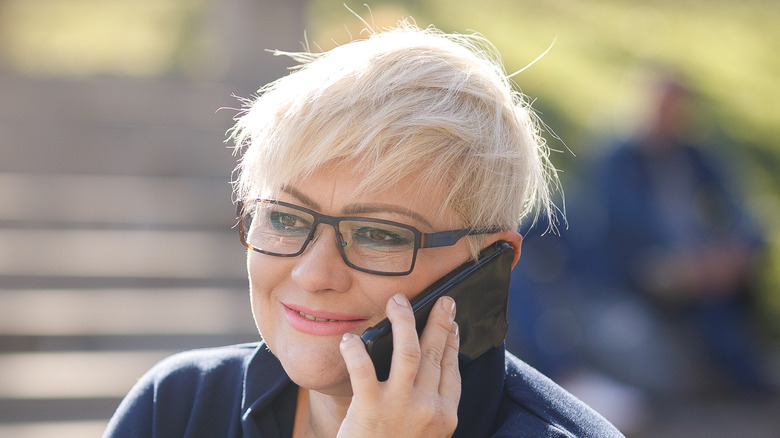 Capuski/Getty Images
Short hair can look very airy if there's a good amount of volume on top of the head. So, don't be scared to rock a pixie cut, but ask to keep some volume on top rather than opting for a haircut too close to the head — as that would make the hair only sit there and prevent breeziness. Fluffy looks are light and fun.
Waves for days
Wavy hair is arguably the breeziest hair type, as soft waves look so light and dainty. Anyone can rock the airspace hair trend, but people with naturally wavy tresses are already one step ahead. Try using a hair waver or product to create beachy waves if you want your locks to look airy in that way.