Chartreuse: The Bright & Bold Accessory Color Dethroning Magenta This Summer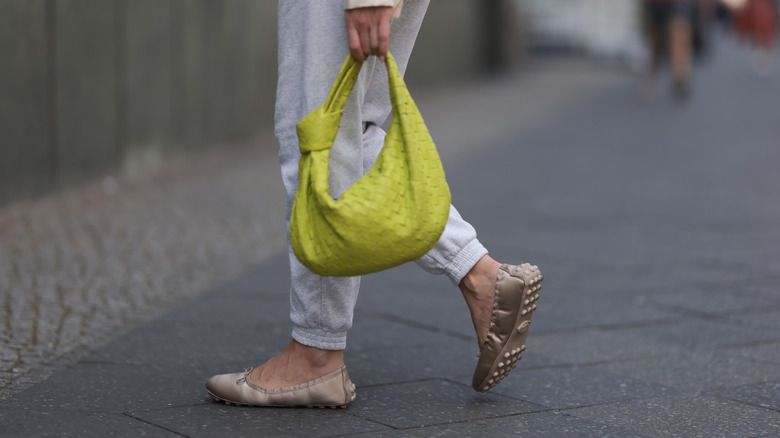 Jeremy Moeller/Getty Images
Colors including cobalt blue and magenta may have garnered attention this year, but a new color is ready to take over the summer season. Chartreuse is a mix of green and yellow that gives a fluorescent vibe while not being a neon hue. Unlike cobalt blue or magenta, chartreuse, a lively color, is known for coming alive in spring and summer. Against neutral colors, chartreuse can perfectly blend in or help you stand out. Although at first glance this color can be a lot, when styled the right way, it can add just the perfect pop of color.
The easiest way to add any trendy or vibrant hue to an outfit is through your accessories — this allows you to embrace the color without going overboard. Any accessory will be small enough to pair with your look without distracting from the overall outfit or looking too trendy. Mixing yellow and green, you get the perfect combination of two saturated colors. No matter which accessory you choose, chartreuse is the best color to wear for a full-on summer vibe.
Chartreuse shoes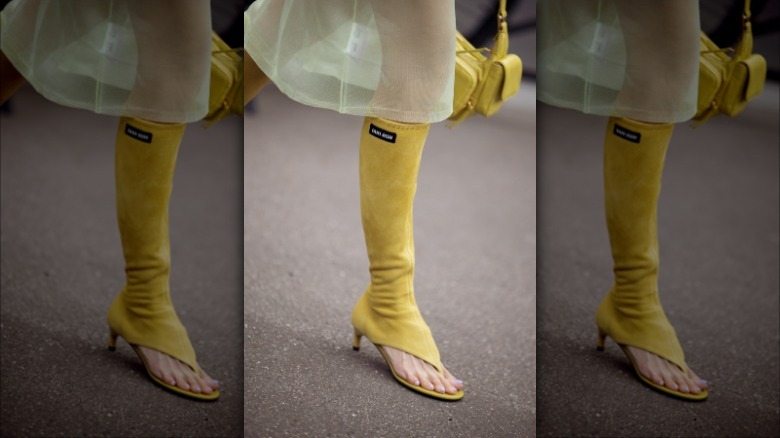 Raimonda Kulikauskiene/Getty Images
Even though you might be used to wearing simple and neutral footwear, there's no better way to make a fashion statement than with a bold shoe. Chartreuse works perfectly as a shoe color, as it can add brightness to your look. If you're looking for something to contrast beautifully against tanned skin, chartreuse shoes are the best option to give that extra glow. Chartreuse will help ensure each step does not go unseen.
Chartreuse scarves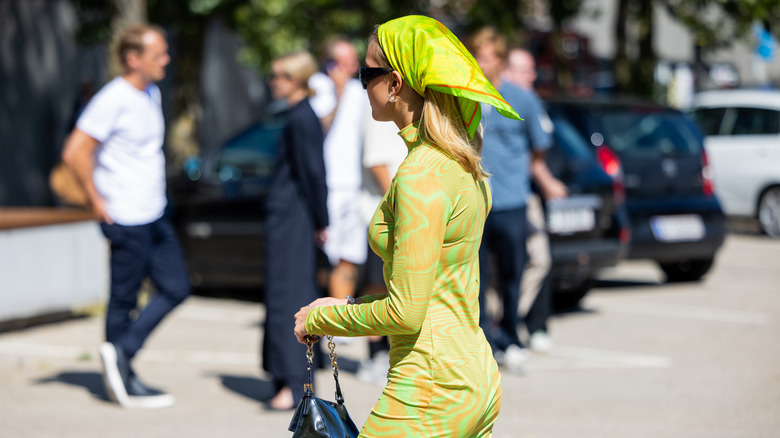 Christian Vierig/Getty Images
With coastal grandmother and coastal granddaughter becoming more prevalent styles for summer and fall fashion, scarves are becoming more important for your overall look. If you want to add a touch of color, a small neck scarf could be the answer. When worn around your head or neck, they add just the right amount of color and print to a neutral ensemble. These pieces are also versatile enough that you can wear them year-round in multiple ways.
Chartreuse hat
Any good hair accessory not only gives your hair protection, but it also adds an extra flair to any outfit. Hats are a great accessory to keep you shielded from the sun and add color to your outfit without being overwhelming. Chartreuse is a vibrant hue that can easily become distracting when worn in clothing. Instead, opt for a chic chartreuse hat or hair accessory to keep your hair looking styled and on trend.
Chartreuse belt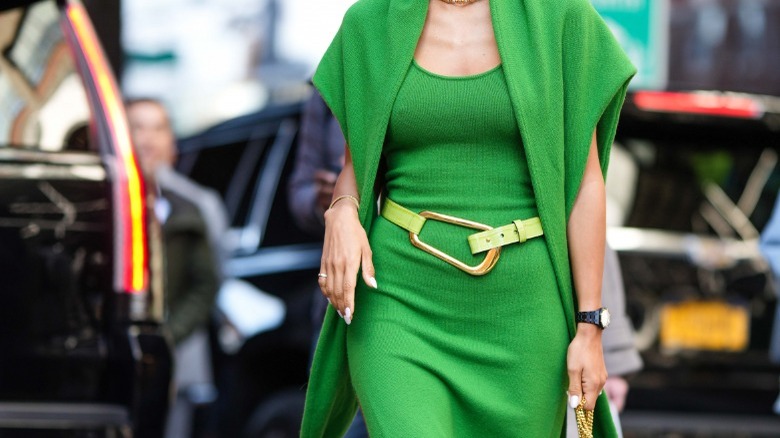 Edward Berthelot/Getty Images
Want to add a little pop to your summer outfits without having to go deep into the chartreuse trend? You can't go wrong with a belt. A chartreuse belt can serve multiple functions besides just holding your pants up or cinching your waist. A brightly-colored belt can help break up a monochromatic outfit with a pop of color and prevent your outfit from falling flat.
Chartreuse bags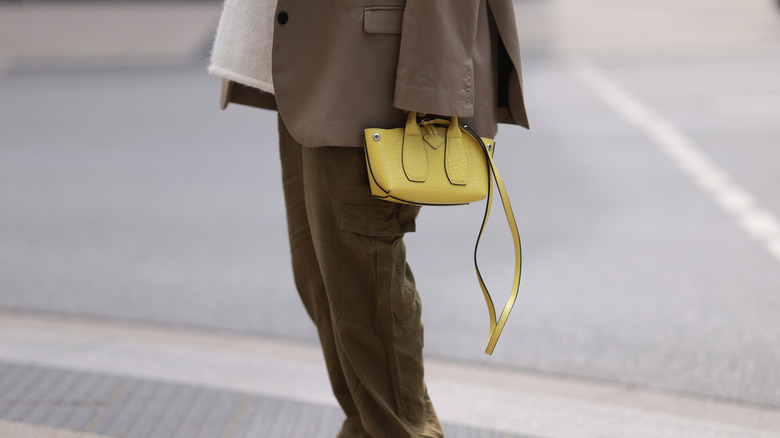 Jeremy Moeller/Getty Images
No matter the color you're trying to pull off, the most common way to rock a saturated shade is to incorporate it into your handbag. While a chartreuse bag may not be as timeless as a black or white bag, it will look stunning against all your summer outfits. Besides complementing your ensembles, a chartreuse bag is likely the easiest way to add a trendy color to your closet without having to make too much of an investment.