Boiler Suits: Why The All-In-One Staple Belongs In Your Closet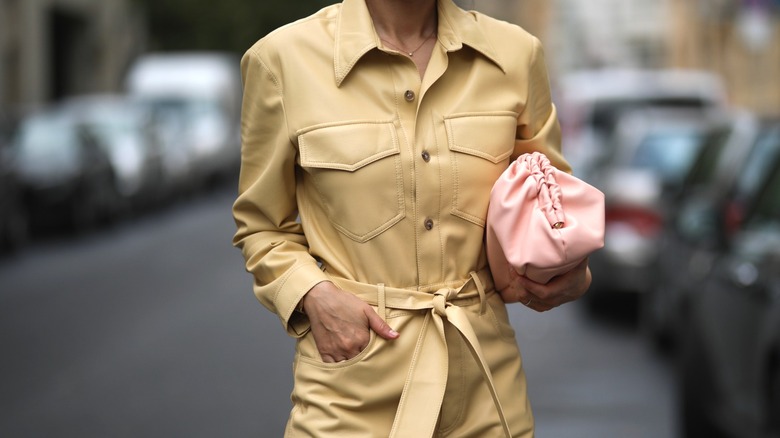 Jeremy Moeller/Getty Images
When you want to look put together with the least possible effort, no sartorial choice is better than a gorgeous jumpsuit. It's easy to feel stylish in a jumpsuit, whether you pair it with strappy heels or statement jewelry. But if you want a piece that's truly transformative, there's one particular niche of jumpsuit that dominates for versatility: the classic boiler suit.
Whereas a jumpsuit encompasses many silhouettes and necklines, with options from strapless sweetheart tops to flowy cutouts, the boiler suit has drilled down to a more specific look. Typically, boiler suits are full-coverage jumpsuits that have long pants, long sleeves, and a high neckline. They may have zippers or button closures up the front and often feature a collar. The result is a sharp, tailored style that walks the line between industrial and chic.
Of course, you'll find variations on the boiler suit theme. Some styles opt for short sleeves, some eschew a collar, and some come with the holy grail: pockets upon pockets. But every boiler suit carries a certain vibe of strength, utility, and nostalgia that is undeniably compelling. Better yet, their pragmatic style makes them extremely versatile. To work an adaptable boiler suit into your wardrobe rotation, consider the following ways to dress them up or down for any occasion.
Relaxed neutrals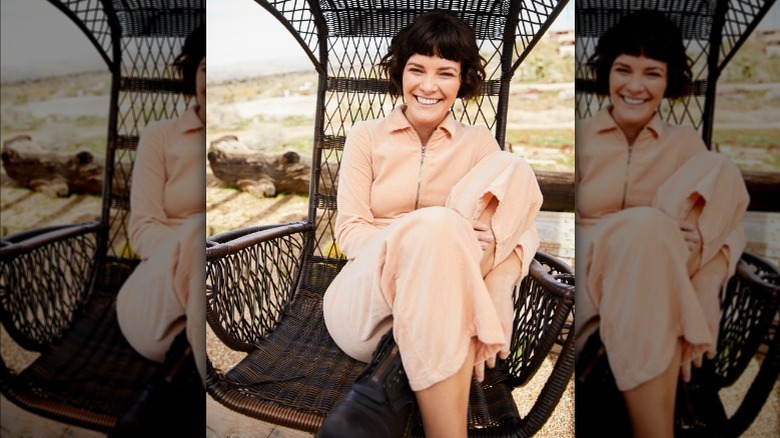 Goodboy Picture Company/Getty Images
For an instantly easygoing vibe, choose a boiler suit in gentle neutrals. Tones of beige, tan, peach, and brown give your all-in-one look a sense of laidback restraint perfect for casual events. Wear lighter neutrals through the warm months for a chill, breezy effect, or dress up all-season neutrals like khaki for social gatherings throughout the year.
Double-denim masterpieces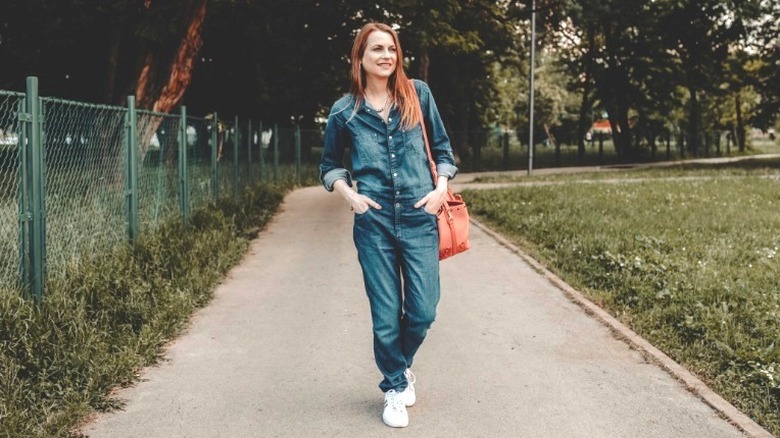 Domoyega/Getty Images
Double-denim ensembles can be highly effective when done right, but there's also the chance of veering into gimmicky, outdated territory. A denim boiler suit neatly sidesteps this problem with perfect cohesion from tip to tail. Blending a vintage vibe with a modern sensibility, you can wear this timeless look with equally classic white sneakers for a fresh, everyday outfit or make it street chic with a glam handbag and heels.
Bold, bright hues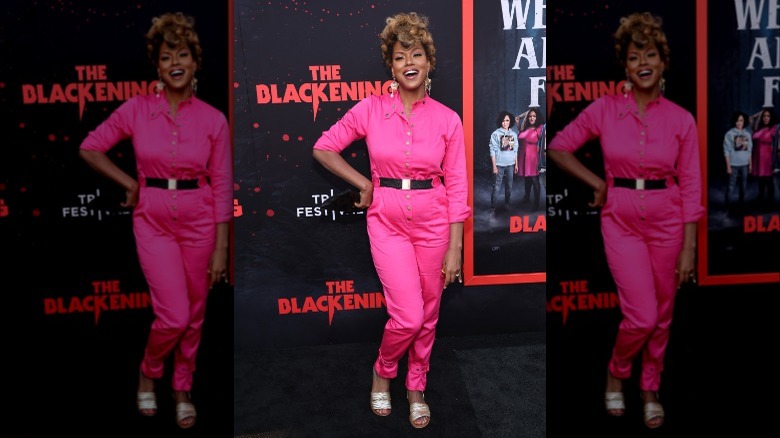 Jamie Mccarthy/Getty Images
Boiler suits, even more than your standard jumpsuit, make it easy to play with bold colors. When putting together separates, it can be daunting to match or complement any bright or unusual shades in your wardrobe. But because they already fit your body from shoulder to ankle, boiler suits create a uniform wash of eye-catching color that is nearly hypnotizing. Use a boiler suit to double down on any bright hue and create a statement look that radiates confidence and charisma.
Classic black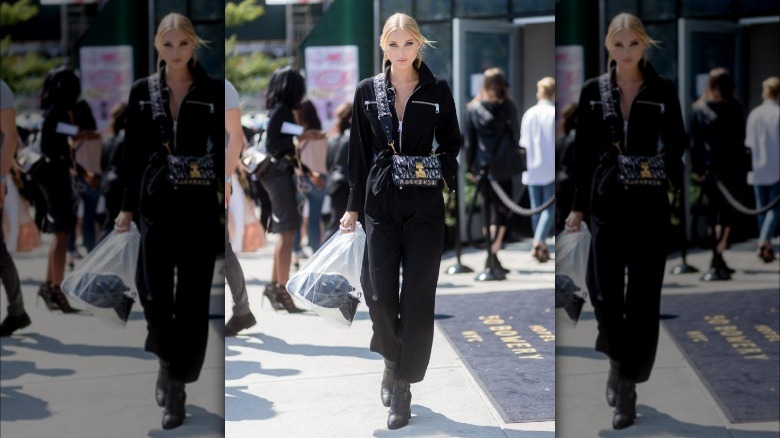 Christian Vierig/Getty Images
Of course, practically any fashion staple has to cut its teeth by looking good in black. This shade is the de facto king of classy colors, no matter the time of year — yes, you can even wear black in summer. And boiler suits are no exception. Donning a boiler suit in inky black is flattering to every figure, emphasizing your height and dialing up the cool factor. Pair it with chunky boots for a fierce, edgy finish, or wear your boiler suit with more dainty accessories for a hint of fashion-forward elegance.
Pinstripes and plaids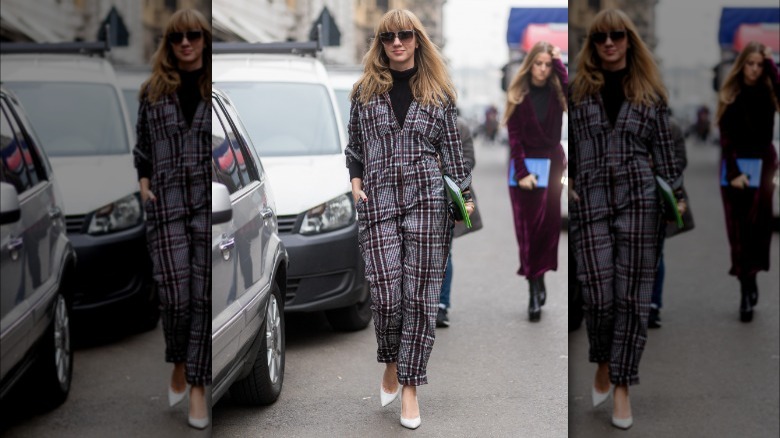 Christian Vierig/Getty Images
It may seem like a lot of look at first, but boiler suits are actually a natural pairing for popular suit patterns like pinstripes, plaids, and houndstooth. A boiler suit already has a strong, tailored perspective evocative of work uniforms, so it dovetails nicely with anything that also brings menswear to mind. Pair this look with understated heels and accessories to embrace the androgyny without making the pattern seem too busy.
Stylish volume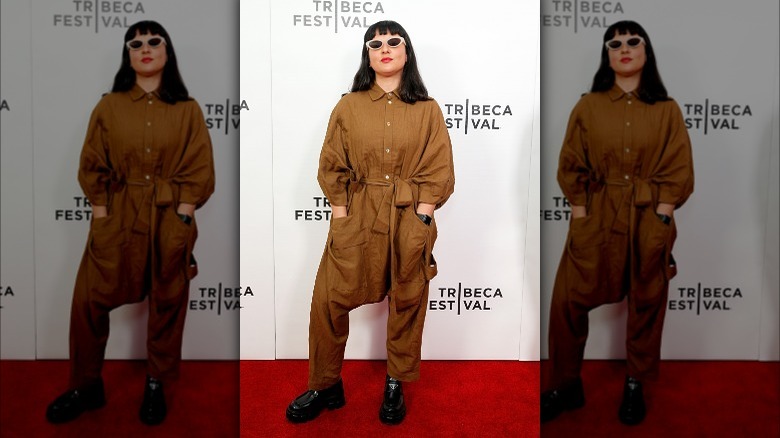 Dominik Bindl/Getty Images
Baggy, oversized fashions are consistently popular, and a boiler suit is an ideal way to get in on the trend. Live at the apex of comfort and style in a boiler suit that plays with volume, especially with a loose fit around the torso. The slouchy silhouette will impart a carefree vibe to your finished look, making you seem effortlessly cool in any surroundings.
Playful prints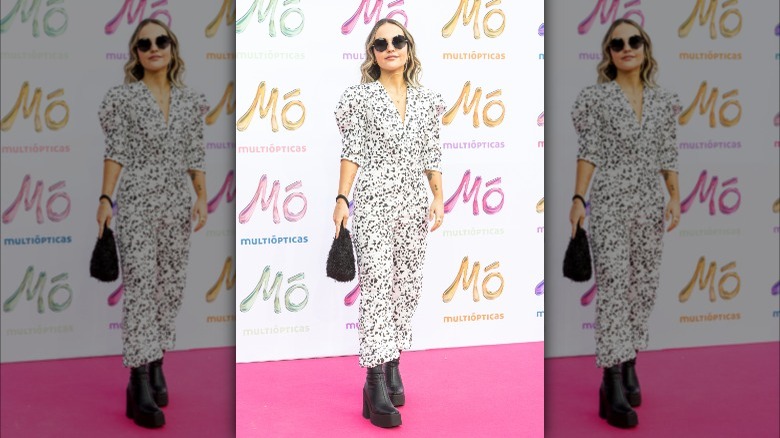 David Benito/Getty Images
Want a little more fun and whimsy in your outfit? With boiler suits, you aren't restricted to solid hues and staid patterns. Feel free to think outside the box with flirty florals, sharp geometric prints, and impressionistic swathes of color. But to balance out any playfully patterned boiler suits, consider pairing them with more restrained accessories, like a solid black boot and clutch.
Moody jewel tones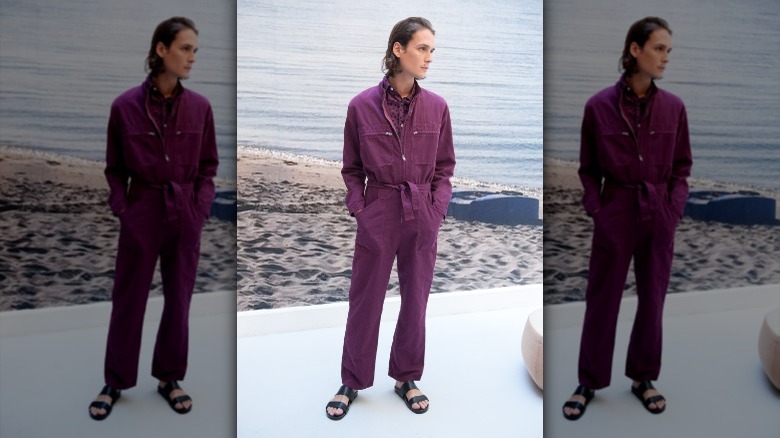 Kay-paris Fernandes/Getty Images
While warm weather may scream for eye-popping brights and joyous neons, you can also bring color into your boiler suit game by snatching up jewel-tone pieces for cooler climes. Mix up the sometimes drab tones of fall and winter with a fabulous boiler suit in plum, teal, garnet, emerald, or amber. It's a look that's guaranteed to turn heads.
Tied around the waist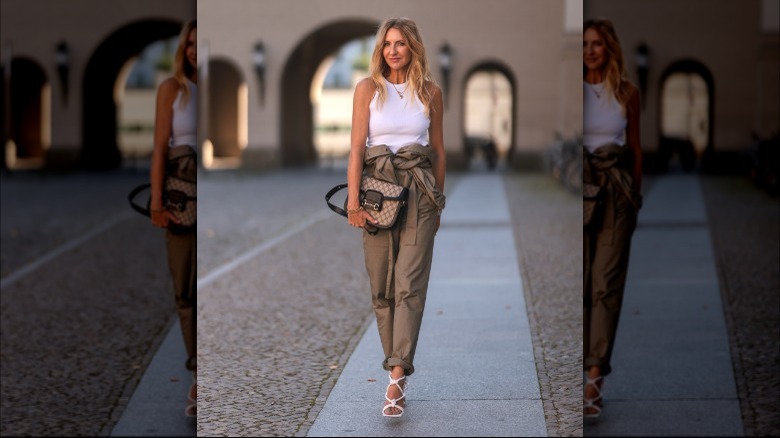 Jeremy Moeller/Getty Images
One of the best parts of picking a structured outfit like a boiler suit is the ability to reimagine its silhouette throughout the day. In the morning, beat cool breezes by wearing your boiler suit as-is. Then, when you find yourself warming up, reveal a cute undershirt by folding down the top half of your boiler suit and tying the sleeves around your torso. Similar to the effect of wearing pants with a paper bag waist, the extra volume actually emphasizes your figure rather than adding bulk.
Layered sleeves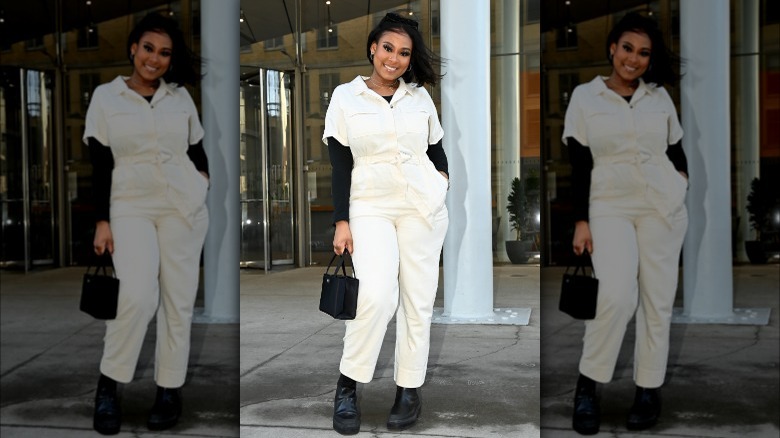 Shannon Finney/Getty Images
You can also play with layering if you decide to go with a short-sleeved boiler suit. Add a bit of contrast to your look by wearing a long-sleeved tee in a different shade or color, then slipping on your boiler suit over the top. The tee will provide an extra pop along the arms, plus a little peekaboo at the collar. This works well with black or white, of course, but can also be used to create visual interest with complimentary colors like purple and yellow or blue and orange.