Fall 2023 Trends Are Trickling In & Wearability Is About To Be Big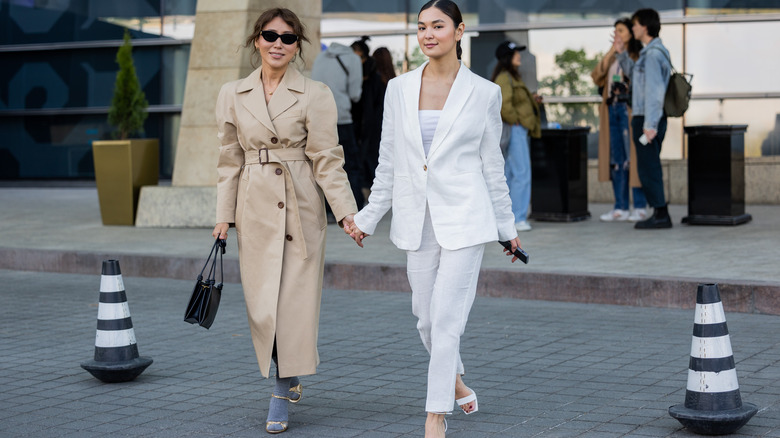 Christian Vierig/Getty Images
The fashion industry is always staying a step ahead, and we're already getting hints of what to expect in fall 2023. Designers are showing off a more laidback, timeless aesthetic that puts wearability front and center.
But isn't all fashion supposed to be wearable? Technically, yes, but culture often goes through avant-garde phases — think of the Y2K trend of the last few years — before being once again summoned by the siren call of comfort and sophistication. If you need evidence of the gradual uptick in wearability, look no further than examples such as the quiet luxury trend, the coastal grandmother aesthetic, and the fascination with the outfits on "Succession." Sofia Richie Grainge's luxurious yet minimalist style is another helpful indicator of the wearability trends you can expect to see in the coming months. So pull out your trench coats, maxi dresses, and flat sandals, because this fall is set to be a season of classy, effortless fashion.
Ready-to-wear fashion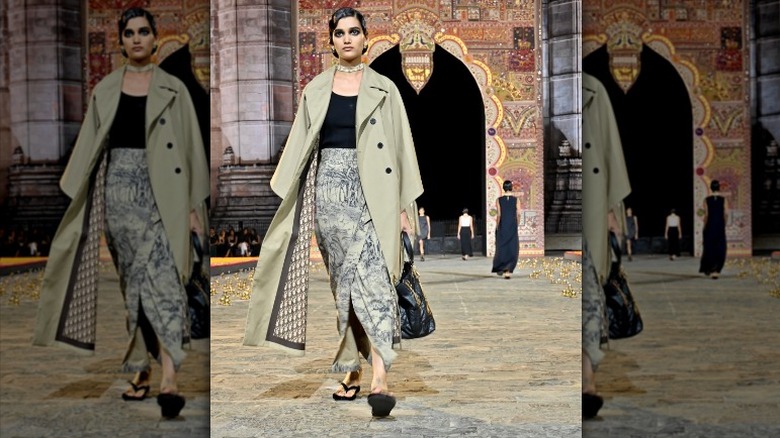 Rubina A. Khan/Getty Images
Many of the fall 2023 fashion trends are indicating a lean towards ready-to-wear fashion, or looks that you can take straight from the runway to the streets. The Dior Fall 2023 ready-to-wear collection, as pictured here, features lots of the elements you can expect to see filling people's closets this fall, including trench coats and stylish midi skirts. Note that while the ensemble is simple — the model is even wearing flip flops — the details are elevated, such as the intricate print on the skirt and the lining of the coat.
Relaxed fits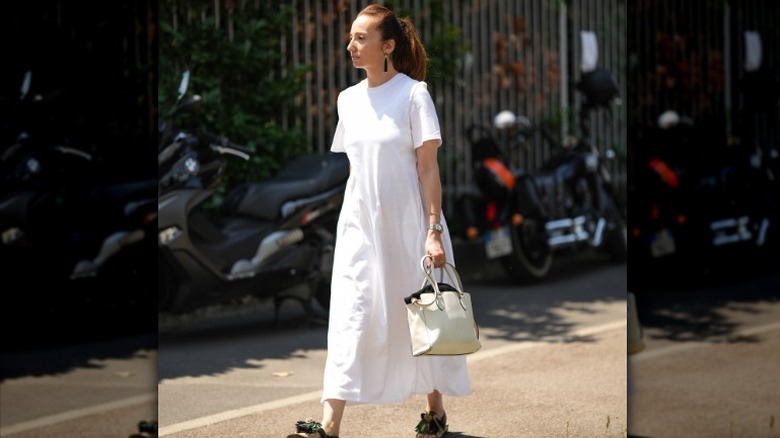 Edward Berthelot/Getty Images
Upcoming trends are also suggesting that relaxed maxi dresses will have a boost in popularity as we get into the early fall, especially minimalist T-shirt dresses. A white T-shirt maxi dress can become the epitome of stealth wealth when styled with attractive flats and sleek sunglasses. You can cinch the dress with a belt or wear it loose for a more casual effect. These simple maxi dresses will also be convenient transition pieces as the weather cools down, pairing nicely with a jacket or sweater.
Sophisticated business casual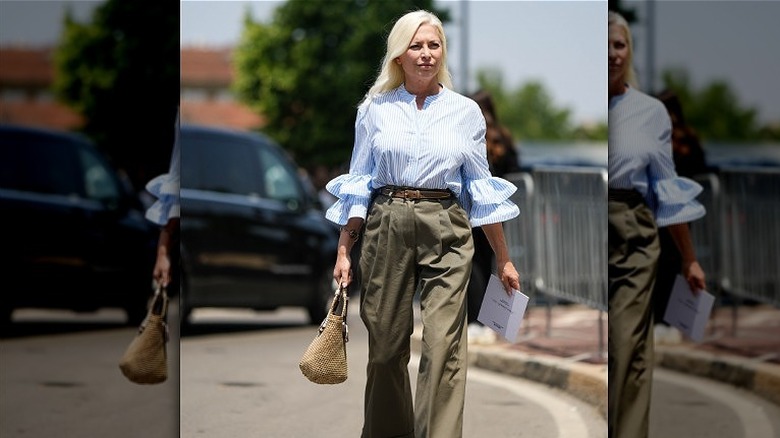 Edward Berthelot/Getty Images
With the reinvented wearability trend, business casual looks are having a resurgence, as well. While oversized blazers have been having a moment, other office-inspired vibes have also been popping up, such as tailored trousers and button-up blouses. If you want to dip your toes into the business casual aesthetic, keep your style playful with unique details and fun colors. Avoid an overly formal outfit by including at least one purely casual piece, like straight-cut jeans or clean white sneakers.
Creative matching sets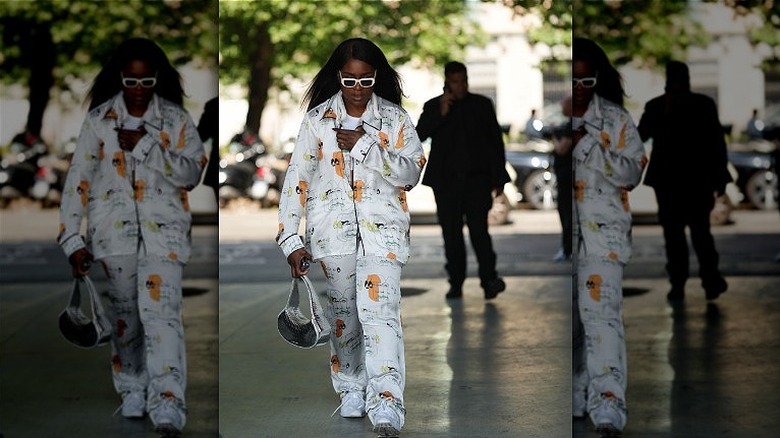 Edward Berthelot/Getty Images
Wearability doesn't have to mean boring. The wearable styles for this fall emphasize comfort and ease without sacrificing creativity. You can make your autumn wardrobe streamlined but eye-catching with unique matching sets. Look for pants and shirt sets that have the silhouette and fabric of luxury style, but feature bold hues and patterns that make the ensemble stand out. You can also experiment with the funkier side of quiet luxury by pairing neutral outfits with unusual accessories, like neon purses or oversized sunglasses.
Understated femme looks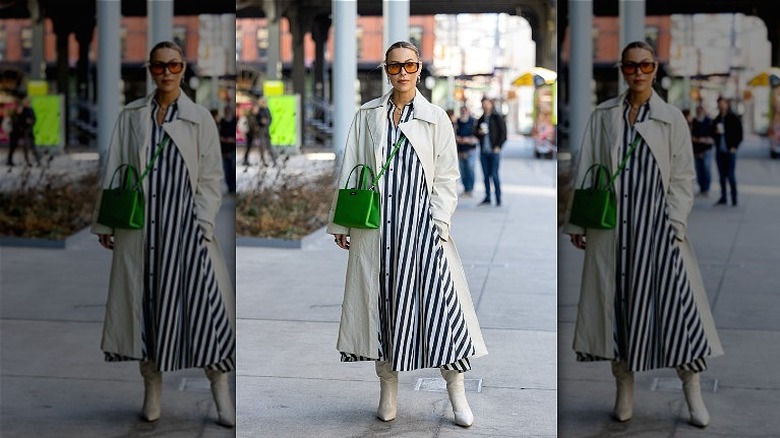 Christian Vierig/Getty Images
The fascination with wearability also brings a fresh perspective to feminine style. Running parallel to the campy Barbiecore trend of this summer is a softer femme aesthetic that prioritizes comfort and clean lines. As fall approaches, prepare to swap out the bright, dramatic pieces for understated midi sundresses and long, classic coats. There will still be plenty of girly vibes for all the femme fashion lovers out there, but sophistication and maturity will become the central force as wearability takes over in the fall.