Bamboo Purse Handles Are Bringing Vacation Vibes To Everyday Looks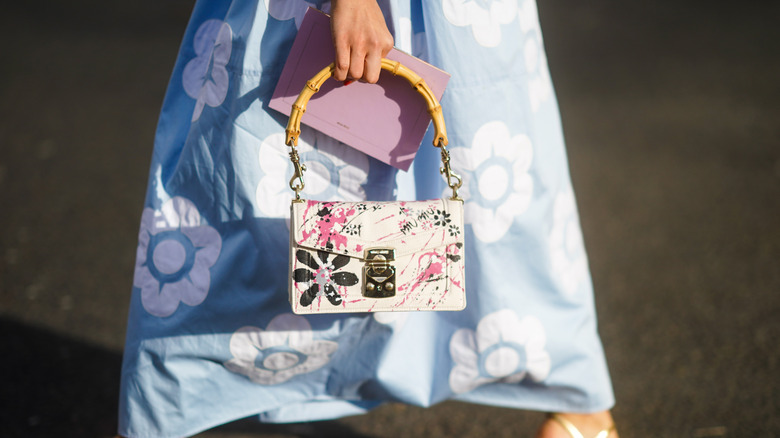 Edward Berthelot/Getty Images
It's known that more handbags have revolved around adding unique details to your favorite bag designs. From oversized bags and unique handles, these trends have changed how we look at our favorite accessories. Bags are no longer an afterthought that serves to hold our phones and wallets; they're an extension of our outfits and need to pair well with everything. Although accessories like bags will differ depending on our needs and style, there's one material with all our attention. Bamboo is no stranger to fashion, considering it's also a staple jewelry material. However, when it comes to bags, it serves a wildly different purpose.
Bamboo brings warmth, depth, and texture to our looks, meaning it can elevate any of our looks. Even the most casual look can become modern and elegant with a touch of bamboo on your purse, like on the handles. Although it's common to see bamboo handle bags during summer vacation, they're infiltrating our bags year-round. In other words, no need to save your favorite bamboo handle bag for your next tropical vacation, seeing as you'll be able to easily rock it during any season.
Painted bamboo handles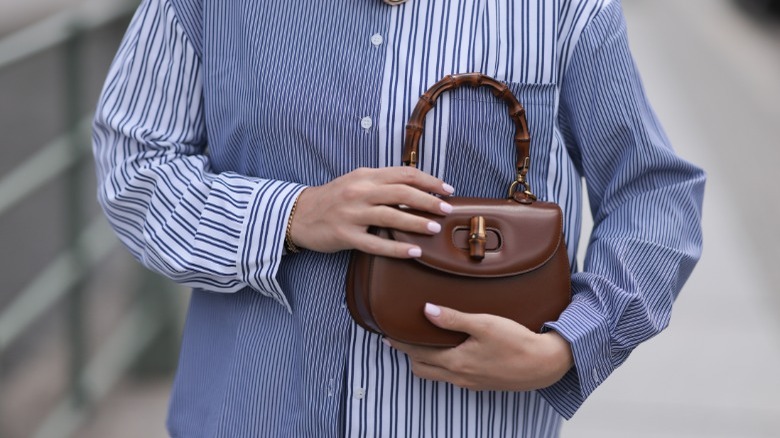 Jeremy Moeller/Getty Images
Most of the time, you'll notice bags with bamboo handles come in natural bamboo. This natural bamboo can come in light wood and is a stunning contrast for any purse. However, there's something about painted bamboo that can help give your bag an extra flair. Whether it's a painted bamboo to match the base of your purse or a wild color that stands out, you can't go wrong with a little extra color. The texture and grain of bamboo will remain and still give you the same vibe but with a little something extra.
Sleek handbags with bamboo handles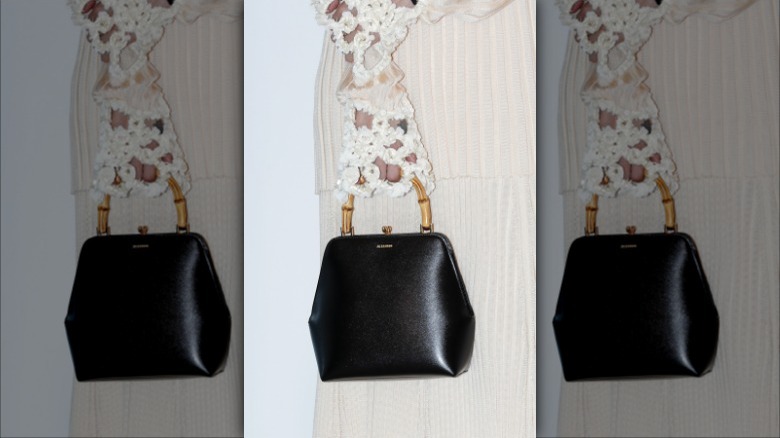 Han Myung-gu/Getty Images
As for minimalist fashion, that includes your bags. Sleek and versatile handbags can be people's go-to since they can easily match any look. Plus, adding bamboo handles to a sleek handbag can give you extra warmth and texture without changing anything about your outfit. If minimalist isn't your favorite style trend, these bamboo handles add a unique twist to your look that doesn't stray from the modern and chic bag design.
Tote bags
If there's one bag that serves equal amounts of style and logistics, it's the tote bag. Tote bags are practical since they can carry more but still look sleek. Tote bags with bamboo handles will give you the ultimate resort style with all the benefits of a regular tote. The bamboo handles give your tote more structure and an interesting twist, adding another layer to your favorite tote.
Pouch bags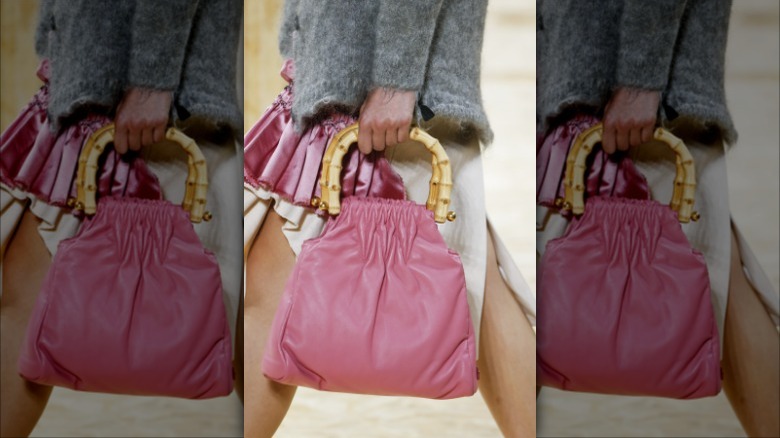 Estrop/Getty Images
Pouch bags, similar to slouch bags, are the ultimate laidback accessory for your cool-girl outfits. These seemingly flimsy and loose handbags add a carefree style to your ensemble that can break up any structured look. Add to these bags a bamboo handle, and you can get a vacation-ready accessory year-round. The handles will give your look something different to catch everyone's attention.
Micro mini bags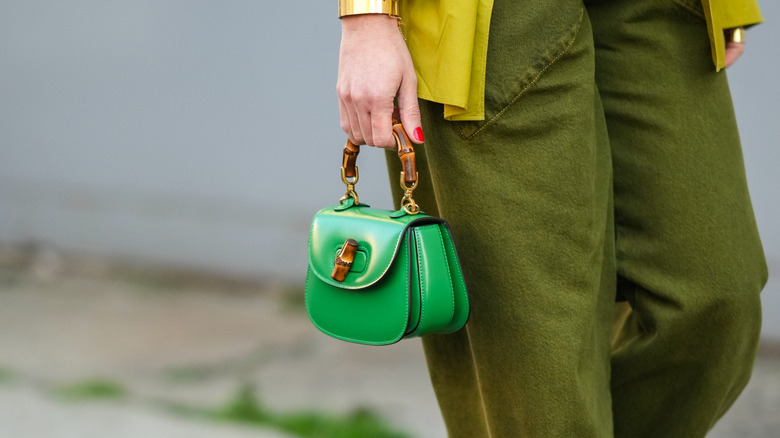 Edward Berthelot/Getty Images
The love for the micro purse trend isn't going anywhere, especially when they continue to get interesting twists like bamboo handles. While some may be turned off by micro bags due to their size, they still add something fun and quirky to any look. After all, bamboo handles add to their charm, giving you an accessory no one else will have.
Straw bags and bamboo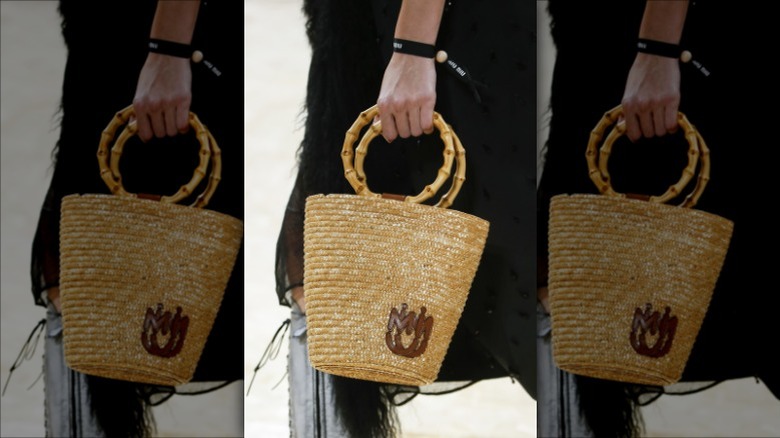 Estrop/Getty Images
There's no other classic combination than a straw bag and bamboo handles. Like blue jeans and a white tee, this combination is known for meshing well together regardless of color, size, or design. Straw bags with bamboo handles are a must-have for every spring and summer season and can even help warm up and texturize your fall and winter looks. A straw bag will always be a trendy item that can help bring your summer vacation with you year-round.