The Worst Looks At The Barbie Premiere (They're Certainly Not Fantastic)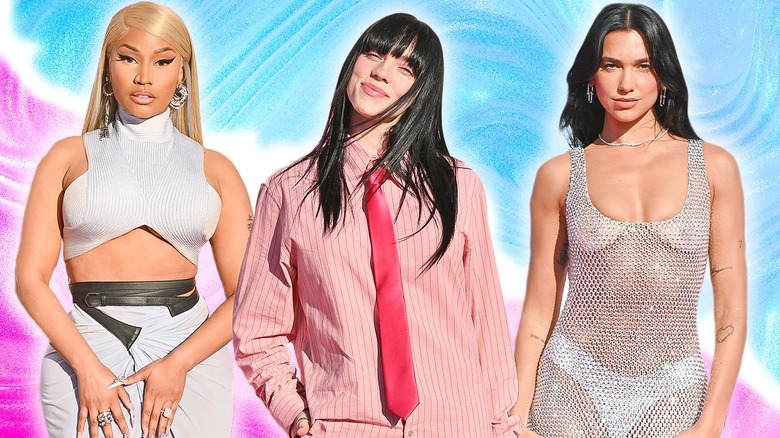 Axelle/bauer-griffin/Getty Images
The highly anticipated "Barbie" movie had its Los Angeles premiere on July 9, 2023, as the world's obsession with Barbiecore continues. From Barbie-pink makeup trends to Barbie-inspired makeovers, the famous doll has inspired all aspects of our lives in the past year. In fact, fashion tech website Lyst crowned Barbiecore as the "trend of the year" in 2022, proving just how anticipated the movie is.
And you better bet that all of our eyes were on the pink carpet premiere in Los Angeles, as we eagerly awaited to see what the rich and famous would put on for this pinktastic occasion. Now, we already knew that Margot Robbie would give us pure perfection, as the star has already shown us her Barbie-inspired style. However, plenty of other stars surprised us as well — and not in the best of ways.
It's clear that not everyone can nail their look for a pink carpet event like this, and many celebs definitely left us underwhelmed, overwhelmed, and downright confused. From cartoon-like costumes to missed opportunities to shine bright in hot pink — some stars could have given us way more at the "Barbie" premiere.
Nicki Minaj's Barb fashion blend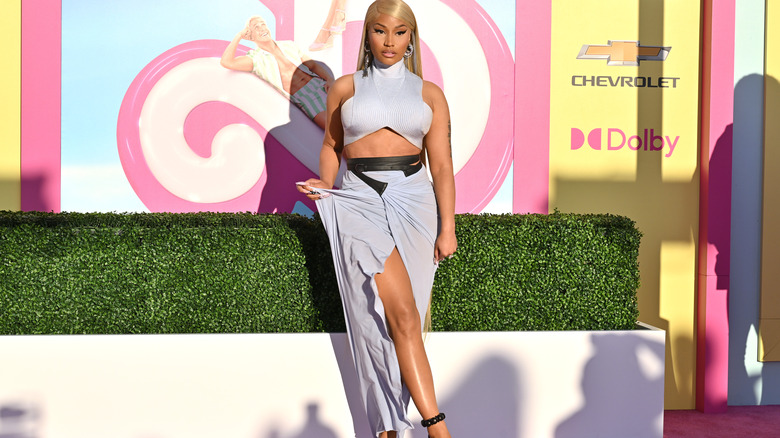 Axelle/bauer-griffin/Getty Images
All eyes were on Nicki Minaj on the pink carpet of the "Barbie" premiere — and not necessarily for the right reasons. Minaj, the Barb herself, strutted her stuff in an Alaïa look that seemed fine at first, but the more we stared, the less it made sense. Sporting a midriff-baring light gray outfit, she seemed to be caught in a mix of seasons. The material of the top screamed cozy winter sweater, while the flowy skirt danced with the gentle grace of a summer breeze. To make things even worse, the top seemed to have a slightly odd fit. It's hard to imagine Barbie herself approving of this look.
Billie Eilish's look was going into costume territory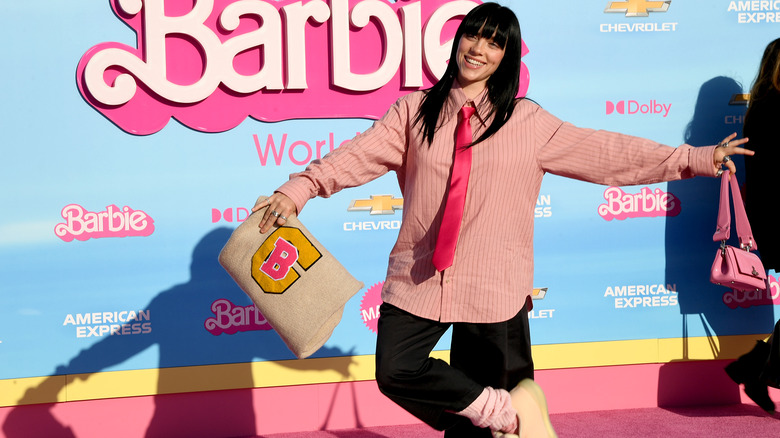 Jon Kopaloff/Getty Images
We have to give it to Billie Eilish — she is never afraid of rocking an unusual look, and the "Barbie" premiere was no different. The singer, who is also featured on the movie's soundtrack, showed up in an oversized look styled by Lana Jay Lackey. While we love Eilish's signature oversized fits, this one was a bit all over the place. The pinstriped button-up, the bright tie, and the black flowy shorts could have all passed as an alright choice — but the oversized cartooney sneakers and bunched-up socks took the outfit to a very costumey level. And then there was the bubble gum pink purse and the beige sweater she carried around, which just made the whole combo even more bizarre.
Alexandra Shipp's missed pink bra opportunity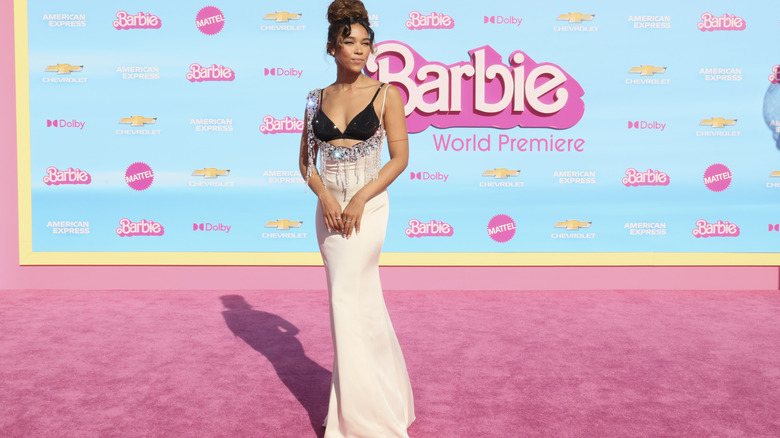 Rodin Eckenroth/Getty Images
Now don't get us wrong, Alexandra Shipp's outfit is far from being horrible, but a movie premiere like this one just has the bar up super high. If it were a regular movie premiere, we probably would have applauded her choice — but this is the pink carpet at the "Barbie" premiere, and the rules are simply different. Looking at the actor's dress, we can't help but see the missed opportunity of wearing a hot Barbie pink glittery bra instead of the black one.
Gal Gadot's boring brown choice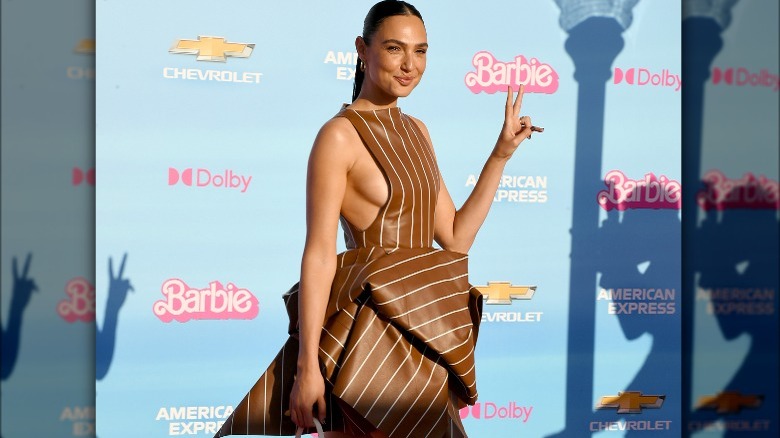 Jon Kopaloff/Getty Images
Another star whose dress wasn't awful per se but it just totally missed the pink carpet mark is Gal Gadot. The star wore a pinstripe brown J.W. Anderson mini dress with a very voluminous skirt. While the idea had potential, the bunched fabric looked odd depending on the angle, and nothing about this choice really screamed Barbie to us.
Hari Nef's basic premiere ensemble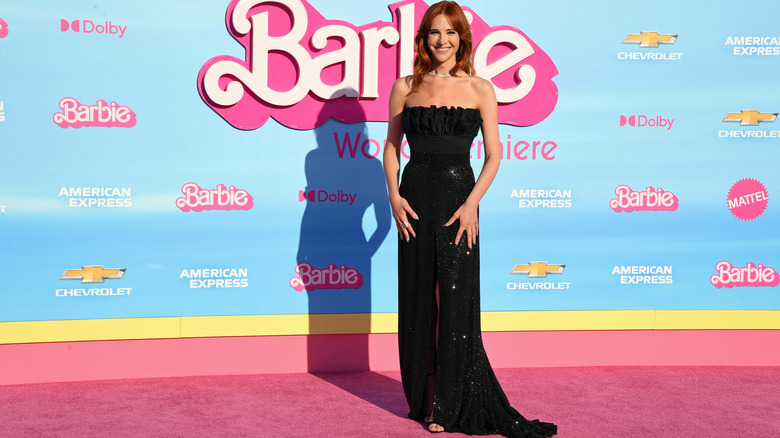 Jon Kopaloff/Getty Images
The one star who probably disappointed us the most is actor Hari Nef. For a red carpet like this, it's always better to go with a brave and bold choice because, at the end of the day, we prefer seeing a star who dares to wear something new and fun — even if it ends up looking odd. What we hate to see is a star wearing a generic red carpet dress like the black one Nef opted for.
H.E.R. in a bedazzled number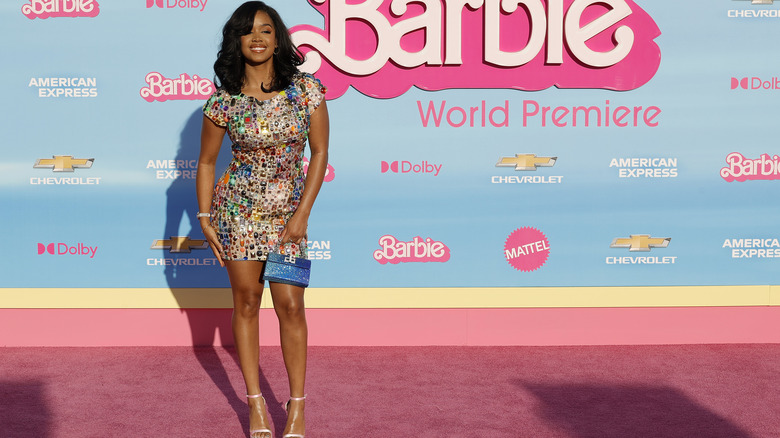 Frazer Harrison/Getty Images
Singer H.E.R. is the perfect example of a star who went the extra mile and decided to wear a funky Barbie-carpet-worthy look. However, that doesn't mean it was a good one. The bejeweled mini dress was giving us a very DIY vibe, and among all the colors we see on the dress, we would have hoped for way more of Barbie's signature hot pink.
Greta Gerwig's hot pink mess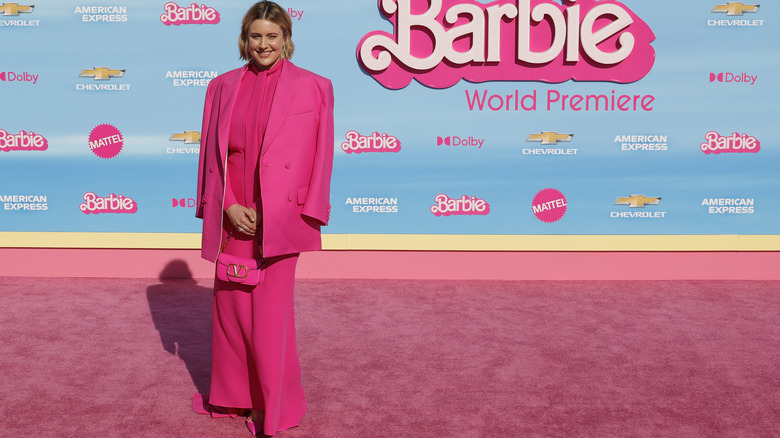 Frazer Harrison/Getty Images
To be completely honest, Greta Gerwig could have come in a trash bag, and we would still adore the director for giving us the "Barbie" movie we all yearned for. That said, her pink carpet premiere look took the Barbiecore fashion trend to a whole new level of dedication. The director opted for a hot pink Valentino maxi skirt and suit, a matching pink blouse, and accessories in the exact same shade. While we love the dedication of going all in with pink, ditching the blazer would have made this look a bit less overwhelming and a whole lot more premiere-worthy. Instead, Gerwig looked slightly overpowered by her pink choice.
Dua Lipa's eye-catching sheer look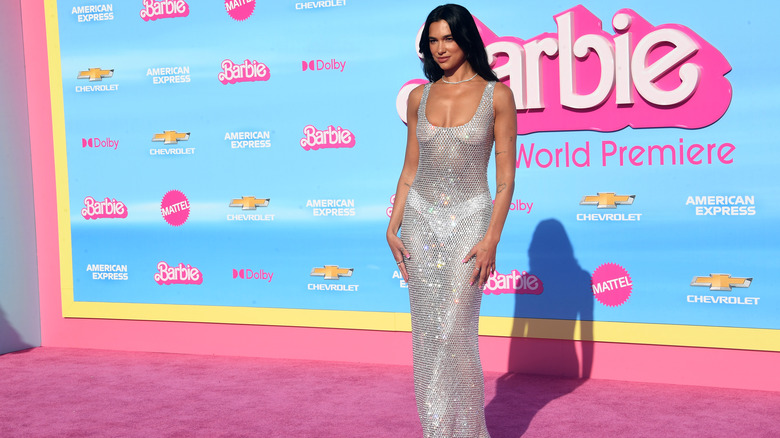 Albert L. Ortega/Getty Images
Dua Lipa, another A-lister featured on the movie soundtrack, showed up to the movie premiere in a showstopping look that nonetheless still made it onto this list. The musician wore a silver chain knit Bottega Veneta maxi dress that was sheer and sparkly — both of which are perfect for the "Barbie" movie premiere. Now, why is she on this list, you might wonder? The answer is simple — just like Alexandra Shipp, Lipa also missed the opportunity to make a Barbie hot pink statement with her underwear. Yes, you might say that going with pink for this premiere would have been predictable, but even with that, it would have still taken this look up a notch.