How To Get Beachy Aussie Style This Summer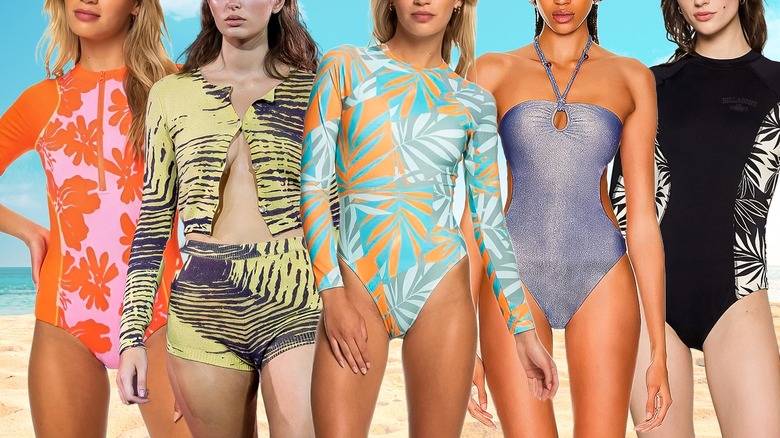 Static Media / Shutterstock / Getty
If you're anything like us, you first think of the fun fantasy teen classic TV show, "H20: Just Add Water" when you hear "beachy Aussie style," as several grew up admiring those three fictional Australian teenage mermaids and all their adventures. But as much as we love watching "H20: Just Add Water," the beachy Aussie style isn't so much about mermaids, so don't confuse Australian-fashion inspiration with the 2023 mermaidcore trend.
"Being a warm climate country, Aussie style is very heavy on summer-influenced clothing, and beach culture is very big here," Marina Afonina, Albus Lumen founder, told The Zoe Report. So, if you want to take fashion inspiration from Australia, focus on embracing the summer vibes every day. Like the surfer chic style, beachy Aussie-influenced outfits should never appear uptight, dull, or dark. Therefore, when styling an Aussie-like ensemble, always remember the following three words: hot, fun, and sunny. Everyone can bring beachy Aussie energy with successful shopping and styling.
Ditch the heavy fabrics and materials
Again, Aussie-inspired fashion should appear beachy, and every outfit should be appropriate for hot weather. Therefore, although thick and warm-looking materials such as velvet, fur, and tweed are beautiful and comfortable in chillier weather, they don't fit the beachy Aussie style. Instead, opt for more lightweight options, such as linen, which will keep you cool under the sun.
Bright and sunny bathing suits
If bold, neon hues are perfect for any aesthetic, it's the summery Aussie style. Break out your loudest and brightest pieces to give off all the sunny energy. Whether you prefer coral, neon blue, sunshine yellow, electric green, or any other vibrant color, show it off. Don't go neutral — be bright, beachy, and bold.
Wear bathing suits whenever you can
Anyone hanging out in Australia should be ready for a swim at any point, as the hot weather and beachy energy should bring many opportunities for spontaneous swims. Capture that Aussie swim-ready spirit by wearing swimsuit aspects whenever appropriate. For instance, if you plan to attend a summer party, consider wearing a bikini top instead of a traditional crop top.
Don't forget your hat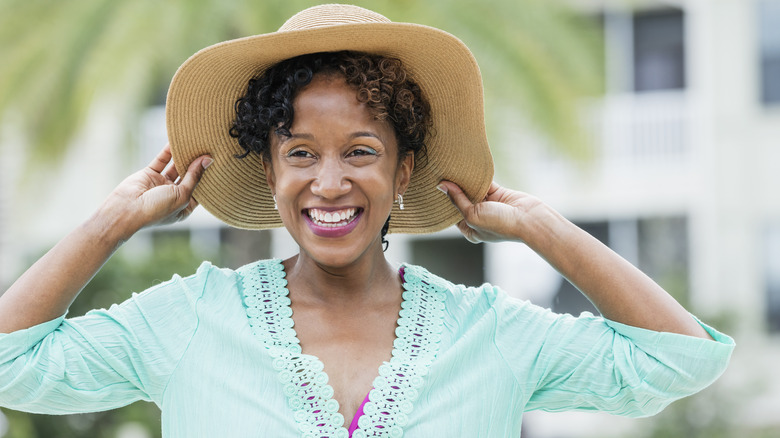 Kali9/Getty Images
Many people wear hats to the beach, making them perfect accessories for Aussie-inspired outfits. Plus, hats are super practical regarding safety since wearing one in the summer can keep the sun out of your eyes and prevent your skin from getting too much sun. Whether you choose a baseball cap or embrace the bucket hat trend, it will help you flaunt the beachy Aussie style and offer protection at the same time.
Bring your sunglasses
The beachy Aussie style is all about wild and free-spirited fun in the bright sun, so remember to protect your eyes with sunglasses. Like hats, sunglasses are crucial aspects of beach safety, in addition to being stylish accessories. So, choose one or several pairs of cute sunglasses that complement your face while preventing the sun from getting in your eyes and causing discomfort.
Avoid wearing too much jewelry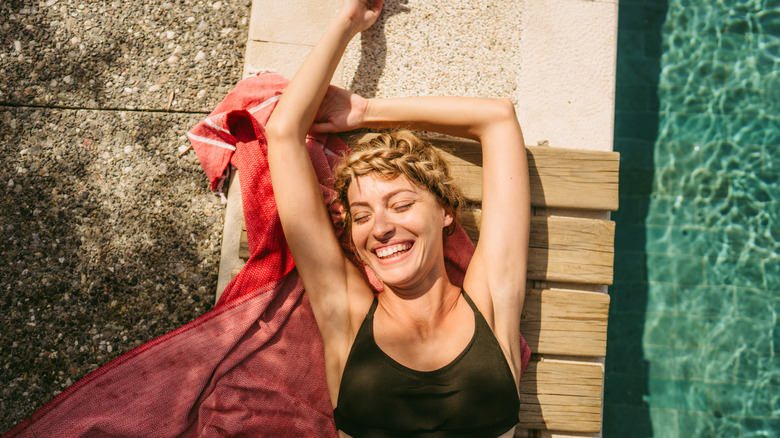 Aleksandarnakic/Getty Images
Sorry to all the jewelry enthusiasts reading this article, but the beachy Aussie style isn't the aesthetic for flaunting all your most expensive gold and diamonds. Hats and sunglasses are already crucial accessories for the trend, so adding on all your most elaborate jewelry — in addition to those more practical accessories can overpower your ensemble. However, a subtle beach-related charm bracelet or dainty necklace is acceptable.
Explore ocean inspiration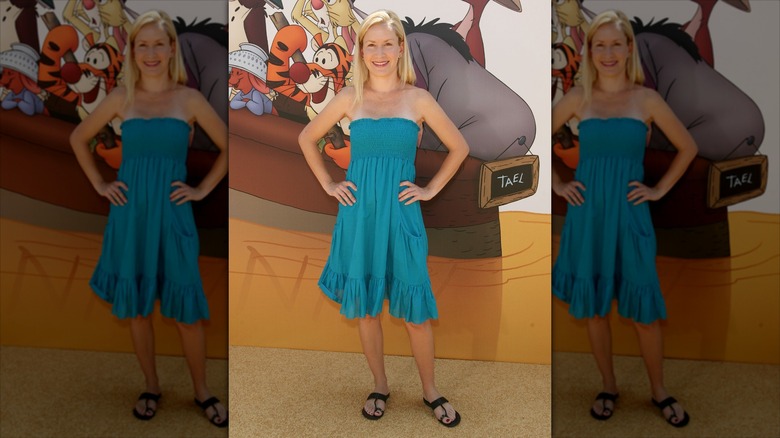 Jonathan Leibson/Getty Images
One last way to get beachy Aussie style this summer is to rock ocean-inspired aspects. For instance, try wearing clothes in ocean-like blue and green colors. On the other hand, look for casual, flowy skirts, tops, or dresses with ruffles that look like calming ocean waves for beachy energy. Channeling the ocean in your outfit will help showcase that you enjoy spending time on the beach and, of course, admiring the beautiful ocean.