Layered Dresses Are The Trend We're Counting On To Keep Us Warm This Fall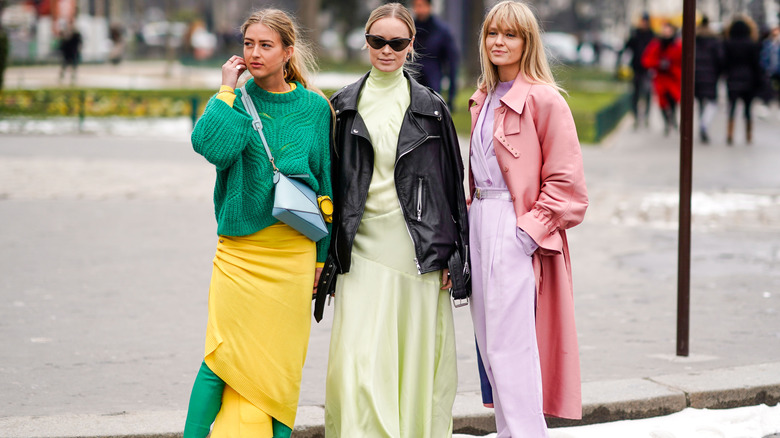 Edward Berthelot/Getty Images
There are some controversial trends from the '90s and 2000s that have managed to make another round in today's fashion world. One of these trends includes layering your favorite dresses over a bottom garment for the ultimate Y2K vibe. Although many refer to this combination as street-style and edgy, it can be reworked to serve any aesthetic you plan to channel this fall season. From classic and timeless to free-flowing and breezy, there are plenty of ways to layer your dress over a pair of bottoms and look chic while doing it.
While the idea of sophisticated layered dresses may seem far-fetched, it's a matter of working with different silhouettes, colors, and lengths for a look that's high-fashion but still works for your day-to-day fall rotation. Pair contrasting proportions to avoid drowning in your clothes in an oversized dress and baggy jeans. Opt for one form-fitting piece with a flowier garment for more distinction. You may also want to work with adding slits or openings in your dresses to help create a visual break between your top and bottom garments. Thankfully, there are plenty of ways to create a chic 'fit with layered dresses that are bound to prolong this trend well past this fall season.
Dresses over jeans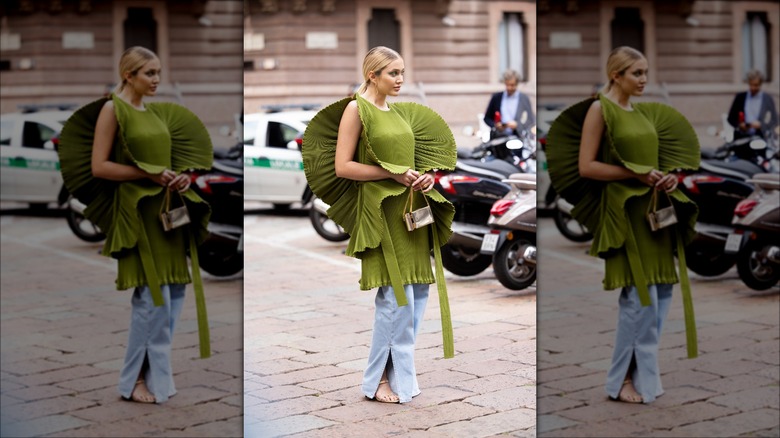 Valentina Frugiuele/Getty Images
While this combination may have been the go-to red carpet look for Y2K celebrities, it's coming back for another round. Pair a stylish formal dress over your favorite pair of jeans for a combination that's unique, chic, and retro all at once. Managing your proportions is key, so pair varying lengths to ensure everything works in sync. Avoid oversized on oversized without a visual break, or else your 'fit will seem sloppy from afar. This combination isn't simple, but when styled perfectly, it looks like it came straight off the runway.
Quiet luxury combination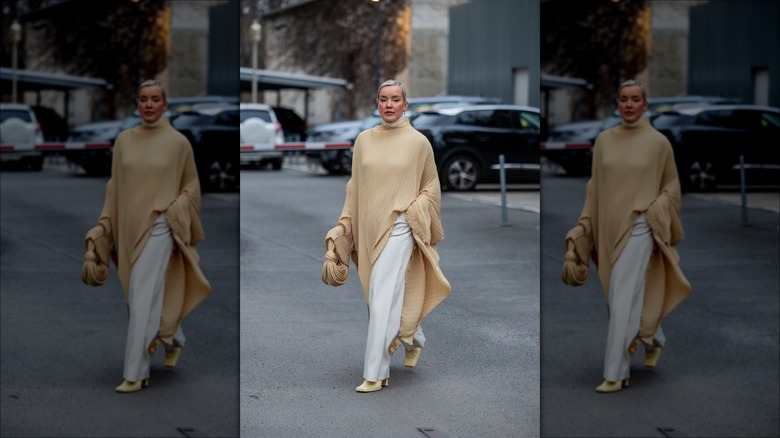 Christian Vierig/Getty Images
Believe it or not, wearing dresses over pants is a simple way of achieving the popular quiet luxury trend. While it may seem too Y2K to be sleek, pairing a neutral dress over neutral slacks or trousers gives you a fall look straight from the Hamptons. This pair only works if you're using minimalistic colors, which automatically add sophistication and elegance. Play with flowy fabrics for an effortless style. You also want to give way for dresses that incorporate slits or a peekaboo detail that showcase the pants underneath.
Minidresses over skirts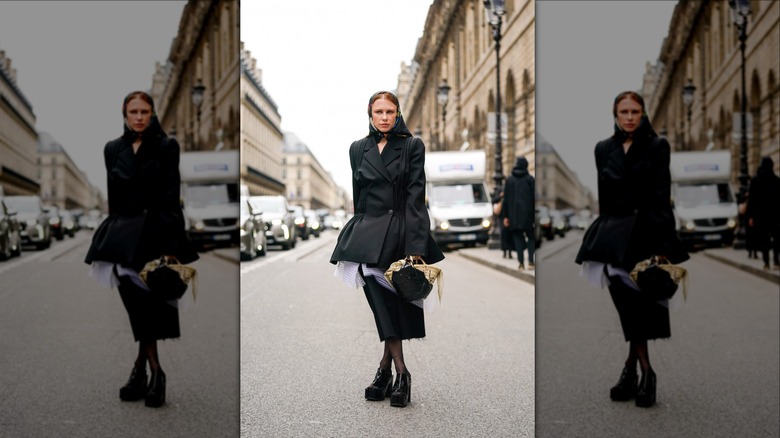 Edward Berthelot/Getty Images
An easy way to achieve this trendy look is by working with a minidress and maxi skirt. Straight out of the suit skirt set, this combination is easy to achieve and looks chic. Play with your volume by opting for a voluminous minidress and sleek body con maxi skirt. Giving yourself as much contrast as you can between your dress and skirt will make your outfit look cohesive and as if it were put together by Anna Wintour herself.
Denim on denim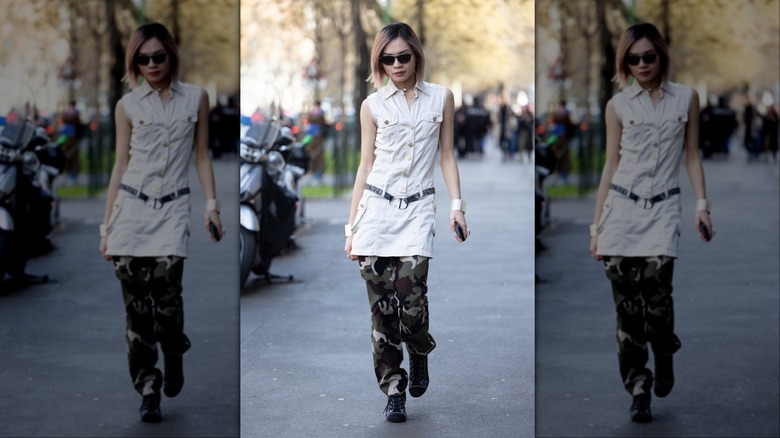 Valentina Frugiuele/Getty Images
Although we all know double denim as jeans combined with a jacket, this concept can also work with your layered dresses. A denim dress and a pair of jeans can help to create the ultimate retro oufit that pulls from some iconic '90s looks. Mix and match colors for a more dynamic and statement style, or opt for a monochrome denim wash. 
Monochrome layering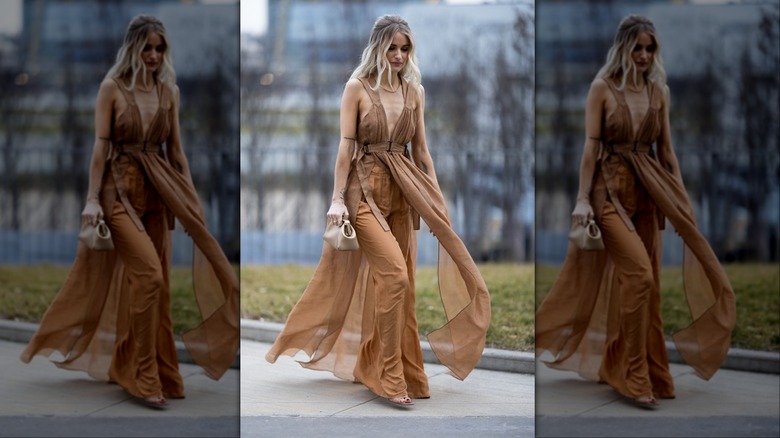 Valentina Frugiuele/Getty Images
Styling opposing colors with a strong fashion trend like this one can be overwhelming and hard to nail on the first try. Instead of over-complicating the trend, opt for a monochrome look that uses the same tone throughout the outfit. To keep your monochrome 'fit interesting, go for a contrasting material in your dress and bottom layer for a distinct break. A flowy dress layered over a pair of form-fitting pants in the same hue will always look high-fashion and cohesive.