Perks Of Becoming A Beauty Insider At Sephora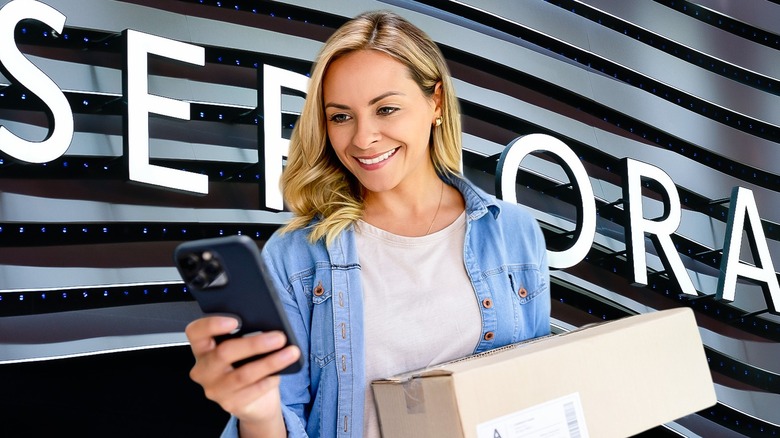 Static Media / Shutterstock
If you've ever shopped in a Sephora store, you've probably been asked if you'd like to join the retailer's rewards program, known as the Beauty Insider Program. Perhaps you've even signed up for the program but haven't yet figured out how to take advantage of the perks it has to offer or wondered if it was even worth the hassle. Spoiler alert: it very much is. Becoming a Beauty Insider is a great way to score free samples or even full-size products just by buying the beauty products you were going to purchase anyway.
We've constructed a handy dandy guide to explain the more well-known aspects of Sephora's Beauty Insider rewards program — like points and discounts, as well as the lesser-known perks of the program, such as digital events and free gifts. Buckle up and get ready to be convinced because you deserve a lot more free beauty products in your life. 
Sephora Beauty Insider Tiers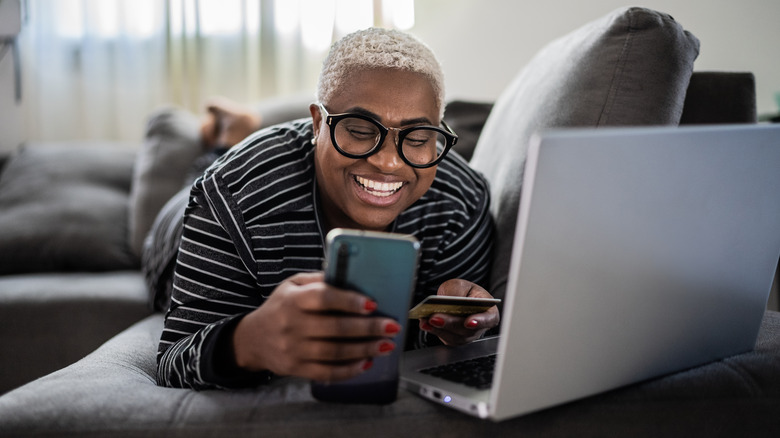 Fg Trade/Getty Images
When you join Sephora's rewards program, you are automatically granted the default title of Beauty Insider. As an Insider, you will accumulate points every time you make a purchase. Every 500 points you accrue can be redeemed for $10 off your next purchase or saved for a larger discount or reward from the Rewards Bazaar. If you happen to spend $350 or more at Sephora during one calendar year, you'll be promoted to the title of Very Important Beauty Insider (VIB).
If you spend $1,000 or more at Sephora in a single calendar year, you'll be bestowed with the coveted title of Rouge member. Rouge members and VIBs enjoy perks beyond those available to Insiders. These include early access to sales, exclusive full-size product rewards, and — for Rouge members only — an exclusive $100 off a purchase once 2,500 points are accrued, doubling the value of each point earned. 
Rewards Bazaar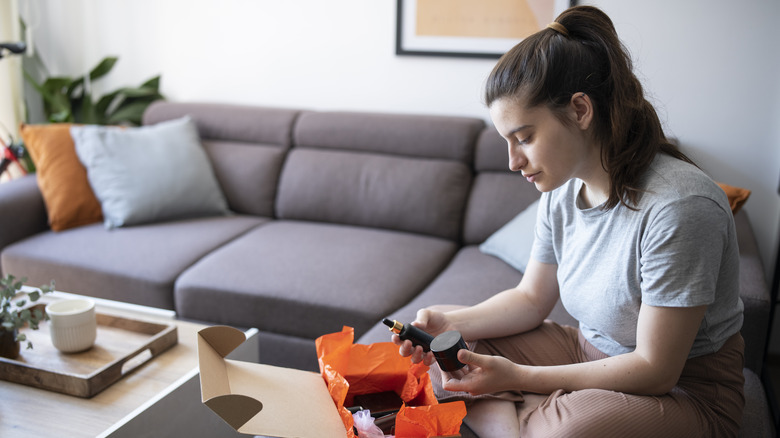 Artistgndphotography/Getty Images
If you prefer a tangible reward over a discount, you can use your rewards points to redeem gifts from Sephora's Rewards Bazaar. The Bazaar offers select products in deluxe sample sizes, full sizes, or even full-size sets. Samples can be redeemed for as little as 100 points and will not take the place of any with-purchase samples you may be entitled to receive. The rewards available in the Bazaar change, and there is a limited quantity of each offer available.
If you've managed to save up a few thousand points, you may even be eligible for rewards like a free master class or spa treatment. Rewards sell out, so once you save up some points, check the Bazaar at the beginning of each month to ensure you can get your hands on exactly what you want. The more points, the higher value of the rewards. That said, don't hesitate to save yours if you don't love what's currently available in the Rewards Bazaar. 
Free gifts and shipping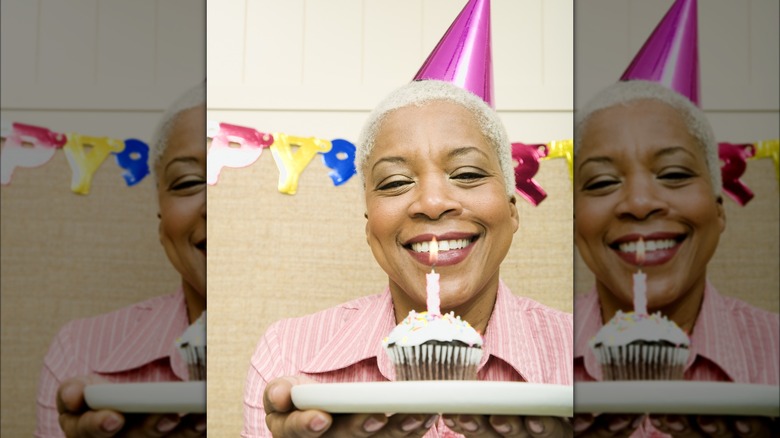 Fangxianuo/Getty Images
All members of the Sephora Beauty Insider Program — regardless of their tier level — are eligible for free standard shipping on every order with no minimum purchase requirement. All members are also eligible for a free gift during the month of their birthday. Insiders are eligible to choose from a selection of five birthday gift options to redeem each year, while VIBs and Rouge members get to choose from six.
Pro tip: have your significant other, mom, sister, roommate, best friend, and anyone else who's willing to help you out sign up for the Beauty Insider Program, even (especially) if they don't shop at Sephora. Then, ask them each to redeem a birthday gift during their birth month, either in person or online. Every friend and family member you convince is another annual free gift in your pocket. In this economy, a babe's gotta do what a babe's gotta do in the name of beauty. 
Digital events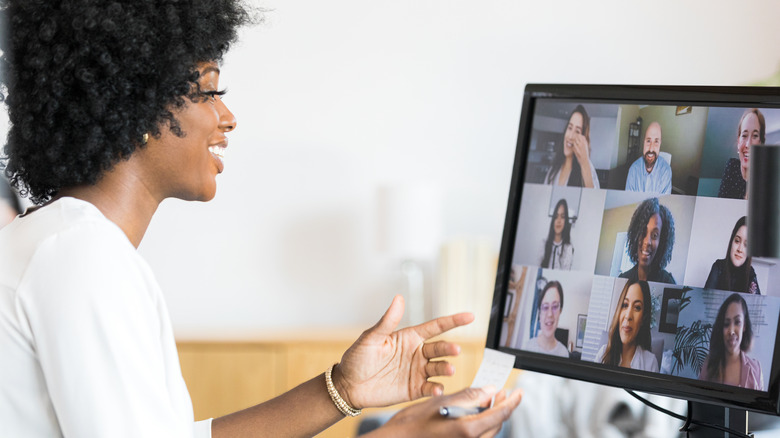 Sdi Productions/Getty Images
Possibly the most underrated of all Beauty Insider Program perks is the humble Sephora digital event. These events are listed on the Sephora website's events page and in the retailer's monthly promotional subscriber emails. They typically consist of a master class or informational presentation put on by a particular beauty brand. To attend an event, you must RSVP by redeeming just 100 reward points. If you're able to score a spot, the payoff can be huge.
Most digital events include free samples from the brand for all attendees, plus a free gift from the Sephora brand. In addition, giveaways are held in which one or more attendees are chosen at random to receive a free set of full-size products from the brand being showcased. Because 100 points will otherwise usually only be redeemable for one extra sample, digital events are the most bang for your buck for those who want to spend their points as they earn them.