Pleated Shorts Are The Must-Have Trend For A Tailored Summer 2023 Look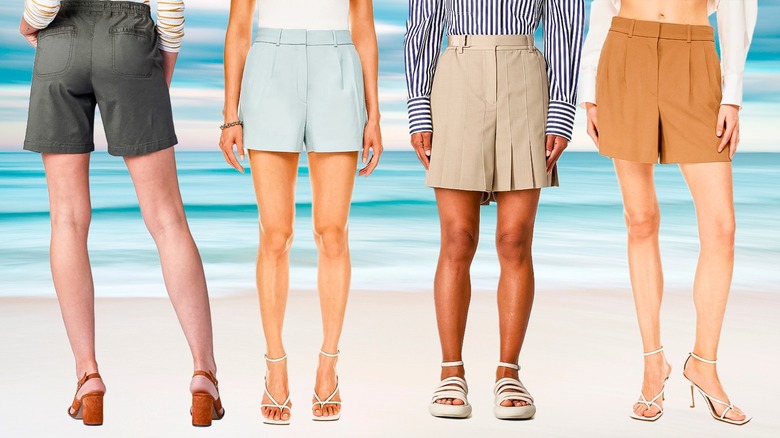 Static Media/Shutterstock
Making your summer shorts look polished isn't an easy task. Denim or vintage cargo shorts may be comfortable and ideal for street style, but they don't scream "tailored." However, thanks to pleats, we can turn our favorite summer bottoms into a sophisticated piece that dresses up our warm-weather outfits. Like pleated skirts, pleated shorts are a variation of pleated pants. The latter is a staple in officewear and fall seasons found year after year. While they have a shorter hem, these shorts are dressy and must-haves for anyone looking to elevate their summer wardrobe.
While some find that pleated shorts are too dressy, the solution is mixing them with casual pieces. If you want a more balanced look, style your pleated shorts with a graphic tee for that casual dressy look. Either way, pleated shorts belong in every wardrobe, no matter your style. With plenty of ways of rocking this trend, pleated shorts are about to become your new favorite garment for the summer.
Work shorts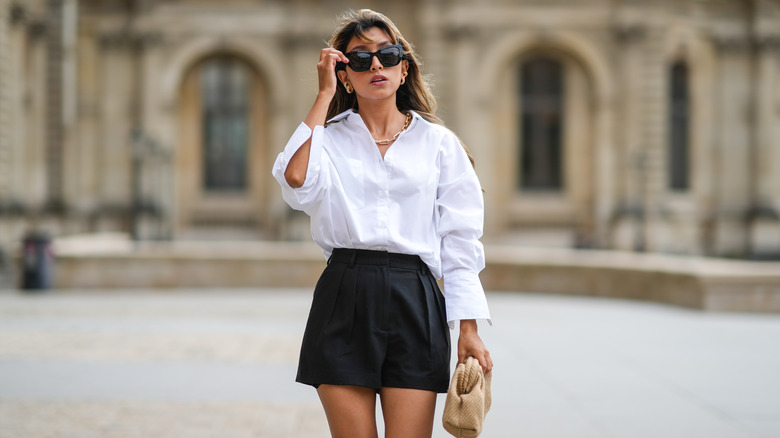 Edward Berthelot/Getty Images
While many offices frown upon wearing shorts, pleated shorts are the perfect workaround for this rule. Long pleated shorts in a twill or cotton fabric bring all of the professional vibes to your look. While these pieces aren't your typical work pants, the pleats gives them a more structured look, making it more dressed-up than casual.
Pleated overlay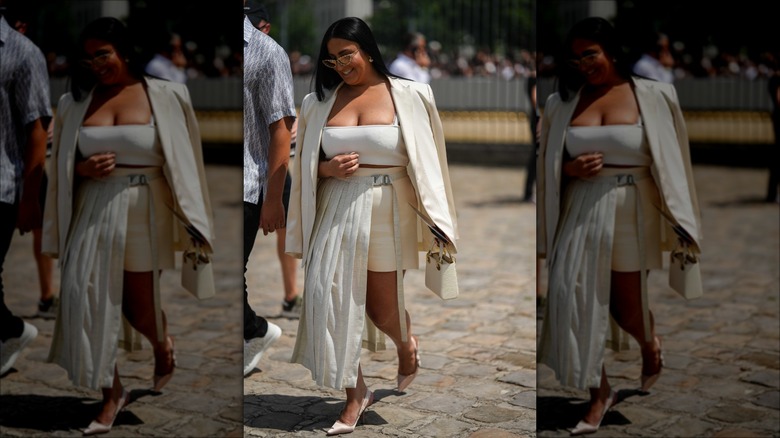 Edward Berthelot/Getty Images
Recently, more fashion trends are embracing overlay items that simply attach and detach as you please. These easy-to-wear accessories are perfect for those who want to switch up their looks whenever they want. A pleated overlay will create the impression (and elegance) of pleated bottoms, even if you're not wearing them. Opt for a layering piece in the same hue for a cohesive look. Once done with the overlay, simply detach the item, and you'll still have your favorite shorts underneath.
Preppy pleats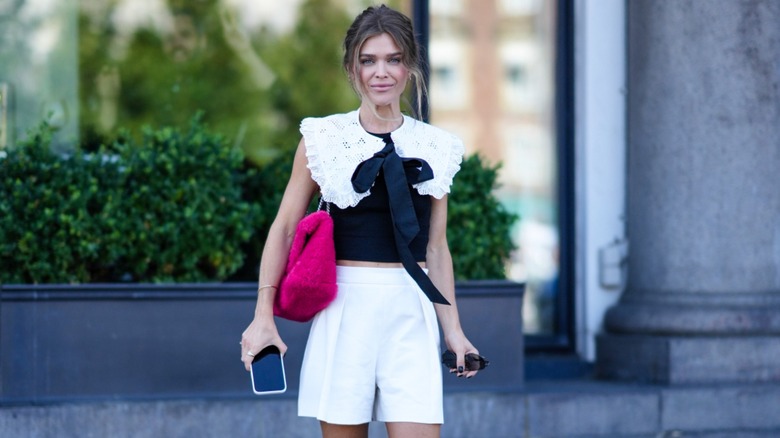 Edward Berthelot/Getty Images
Bringing all of the schoolgirl vibes to your favorite outfit, pleated shorts are staples of the preppy chic look. Dive into this trend with collared tops and blazers for a cohesive 'fit, and opt for neutral tones to cement that academic feel. Although preppy fashion isn't everyone's favorite, it's a classic and timeless aesthetic that will never go out of style. 
Short shorts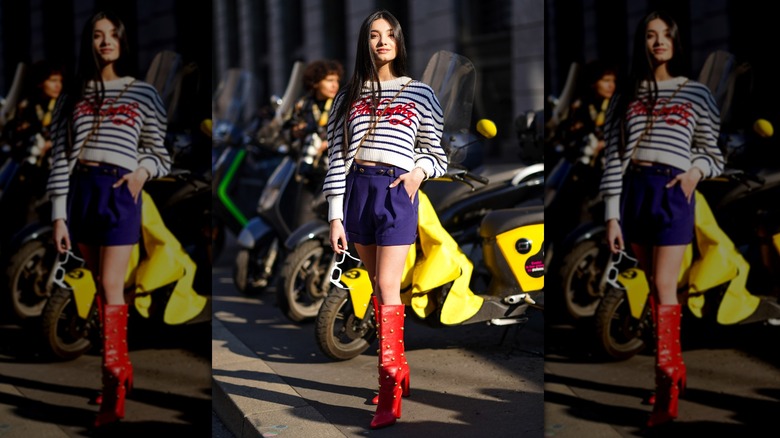 Edward Berthelot/Getty Images
There tends to be a misconception that shorter hems can't be elegant or modern. While longer hems are synonymous with elegance, pleats allow you to show off your legs while looking sophisticated, regardless of the length of the garment. Shorter shorts with pleats are perfect for those hot summer days when you want to show off your legs but still want a dressier look. 
Bermuda shorts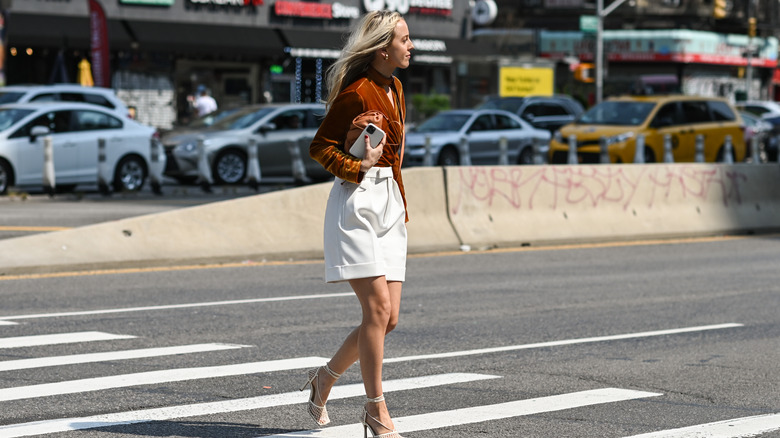 Daniel Zuchnik/Getty Images
Who said Bermuda shorts were only for dads? Pleated Bermuda shorts are the latest variation of the trend that gives us all the sophistication (without sweaty legs that leave us sticking onto our chairs). With a slightly longer length, Bermuda shorts are comfortable and stylish. Adding pleats to this classic short only adds elegance and polishes any summer outfit.