Strawberry Makeup Is Replacing Latte Looks - How To Get The Rosy Trend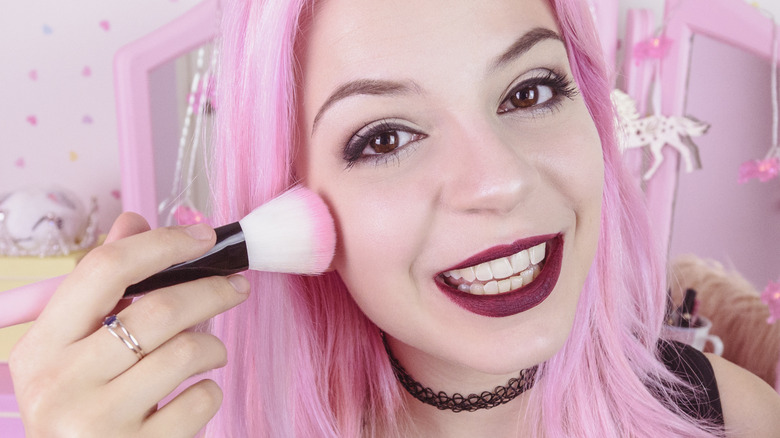 Johnnygreig/Getty Images
What seemed like every beauty-obsessed social media user wanted was to become a bronzed goddess with latte makeup and then take coffee-inspired looks up a notch with espresso makeup for a hot minute. But like most trendy coffee flavors, it was only a matter of time until a sweeter option came and began replacing the trend. That delicious fruit-inspired replacement is strawberry makeup. Hailey Bieber brought the idea to TikTok's attention, posting a video captioned, "Everday Strawberry Makeup," showing off a sweet-looking strawberry-inspired makeup look with pops of pinks.
"This look is all about fun and lightweight makeup with super red cheeks and lips, like you just bit into a juicy strawberry," Rudi Berry, a Nashville-based beauty creator, told Good Morning America. So, there's no reason for any strawberry-loving beauty enthusiast not to explore this 2023 makeup trend. As long as you're willing to work with some pink and red hues, there's no doubt you can rock the look.
Bring on the pink and red blush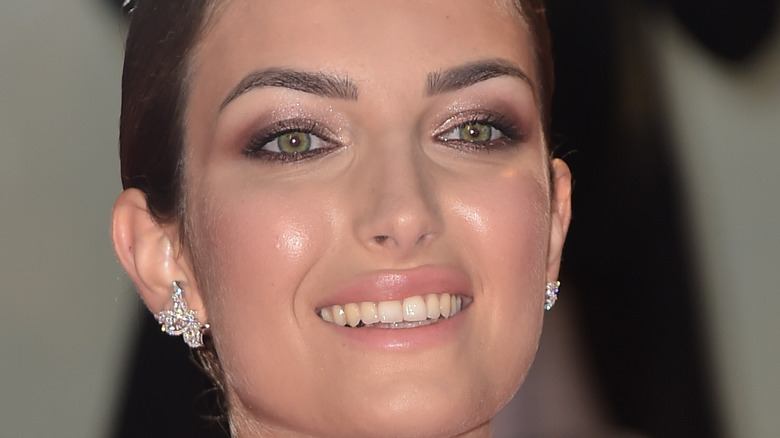 Dominique Charriau/Getty Images
Blush is arguably the most crucial aspect of the strawberry makeup trend, so don't be shy with blush. There's no reason to be subtle — the strawberry look is one of the few aesthetics that give blush a moment in the spotlight. Just remember to use rosy pink or red blush to give your cheeks a strawberry-inspired glow.
Flaunt a pink lip gloss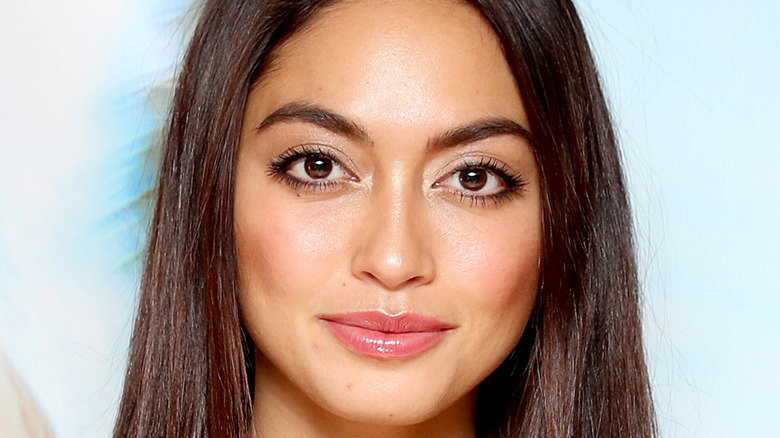 Bennett Raglin/Getty Images
Do you want to make your lips look like you've been spending your day eating sweet, juicy strawberries? Then, you should wear pink lip gloss for a moist, delicious look. You might even catch your crush's attention enough to make them crave a sweet strawberry kiss when you rock a delightful pink glossy lip look.
Go bolder with a red lipstick
If you aren't a fan of light lip gloss and prefer louder, more eye-catching looks, go for a classic red lip instead. After all, strawberries are red — so a bright red lip will be very on theme with the strawberry inspiration. And don't be afraid to try a liquid red lipstick for a juicy look.
Experiment with pink and red eye makeup
While pink and red eye makeup isn't necessary for the strawberry makeup trend, these details can help elevate the look, so we recommend adding some pink and red makeup in the eye area. A touch of subtle pink eyeshadow or liner can give you a girly enhancement while using red eyeshadow or liner can be a louder strawberry reference.
Add some pink face shimmer
Body glitter is back, so everything shimmery is trendy. If you enjoy this shiny trend, add pink shimmer to your face for a sweet, juicy strawberry influence. Maybe you'll want to rock a light pink highlight for a soft and dainty vibe, or perhaps, you'll want to go bold with some louder face glitter — either way, you'll make the strawberry trend appear even more exciting.
Explore strawberry art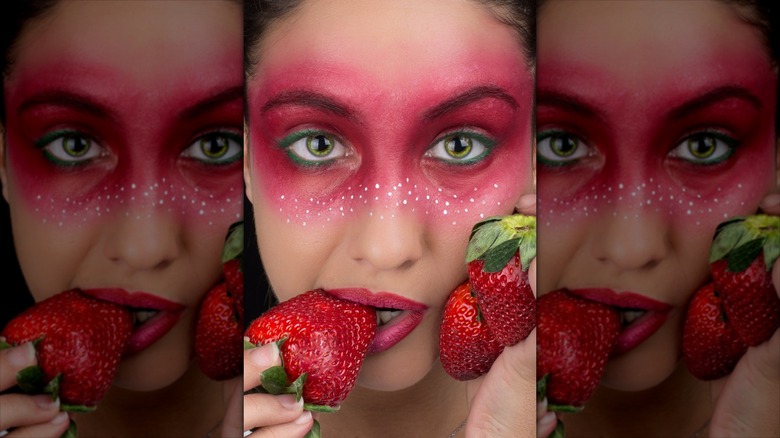 Guindilla y Pimienta/Shutterstock
Anyone with an artistic side who wants a bolder and more direct spin on the strawberry makeup trend should consider incorporating actual strawberry designs into their look. For instance, painting a strawberry design on the cheeks and around the eye area with eyeshadow and liner or even making the lips look like strawberries will make for an unforgettable look.