Get Your Cart Ready - The Sephora Summer Bonus Event Sale Is Almost Here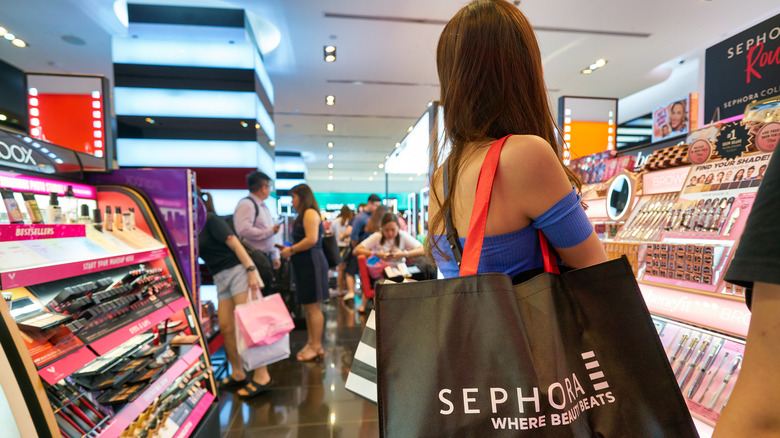 Sorbis/Shutterstock
By now, you've studied and signed up for the perks of Sephora's Beauty Insider program, the rewards program that provides products, services, and discounts in return for your loyalty to the cosmetics giant when it comes to spending your hard-earned cash on beauty products. One of those perks is having exclusive access — once you've spent a certain amount in a calendar year — to seasonal members-only bonus event sales at Sephora's stores and website.
If you've only recently hit Very Important Beauty Insider (VIB) or Rouge status and have been waiting for the opportunity to finally have a chance at accessing one of these upper-tier sales, get ready. Sephora's 2023 summer bonus event sale dates and member discounts have been announced and the kickoff is just around the corner on August 19. We've compiled a quick guide to let you know which rewards members are eligible, who has first access, and when the sale is set to wrap up for the season. 
Sephora 2023 summer bonus event sale: Rouge members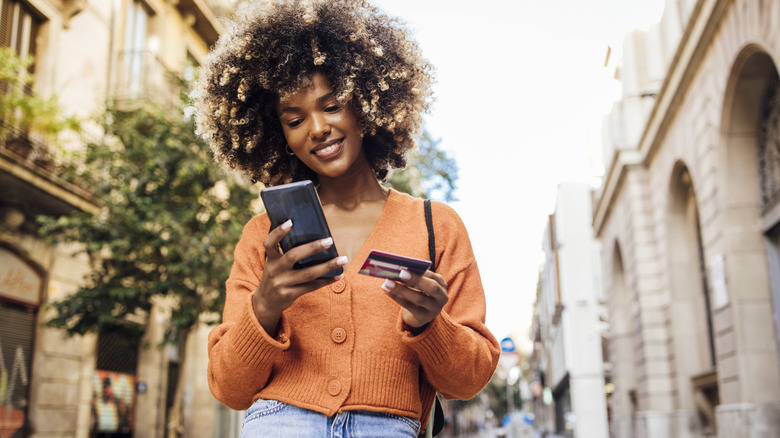 Rgstudio/Getty Images
The main draw of the summer bonus event sale is that it is available only to the upper tiers of the Beauty Insider rewards program. This drastically lowers the risk that a particular item that you might be looking to snap up at a discounted price will be sold out by the time you get the chance to head to the store or place your order online. The other huge perk of the sale is that it doesn't only apply to certain items or brands — your discount applies to virtually everything, including the Sephora Collection.
If you're a Rouge member — the highest membership level Sephora offers — you can enjoy a 20% discount on every purchase you make during the summer bonus event sale from August 19 to August 27. To become a Rouge member, you must spend $1,000 at Sephora within one calendar year. In other words, if you've spent, say, $965 so far this year, you may want to treat yourself between now and August 19 to get top-tier access. 
Sephora 2023 summer bonus event sale: VIB members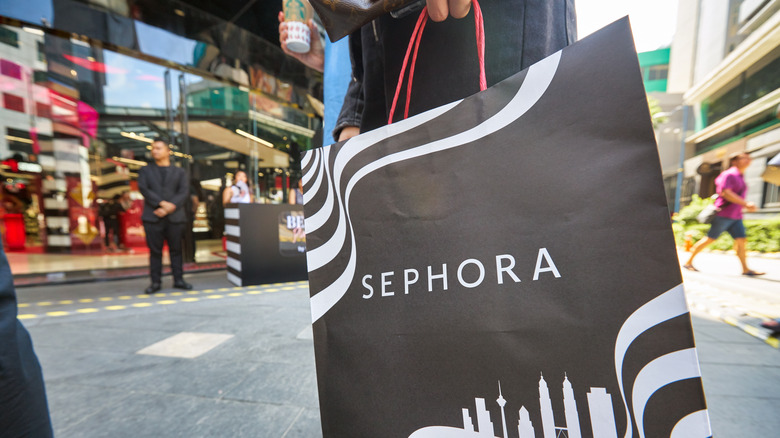 Sorbis/Shutterstock
The basics of the summer bonus event sale are the same for VIB members — the middle tier of the three rewards member levels — as they are for Rouge members. Your discount will apply to every item and brand that isn't noted as excluded from the sale. However, if you're a VIB member, you'll be eligible for 15% off each order during the event instead of 20% off.
The requirement for becoming a VIB member is much less intimidating than the $1,000 of purchases you'd have to make to achieve Rouge status. Spending just $350 in one calendar year will promote you from Beauty Insider to Very Important Beauty Insider (VIB). Again, if the purchases you've made so far this year put you anywhere near that amount, it may be worth it to invest in putting yourself over the edge before the sale begins. The summer bonus event opens to VIBs on August 20 and runs until August 27.