Quilted Jackets Are Having A Moment - How To Rock The Look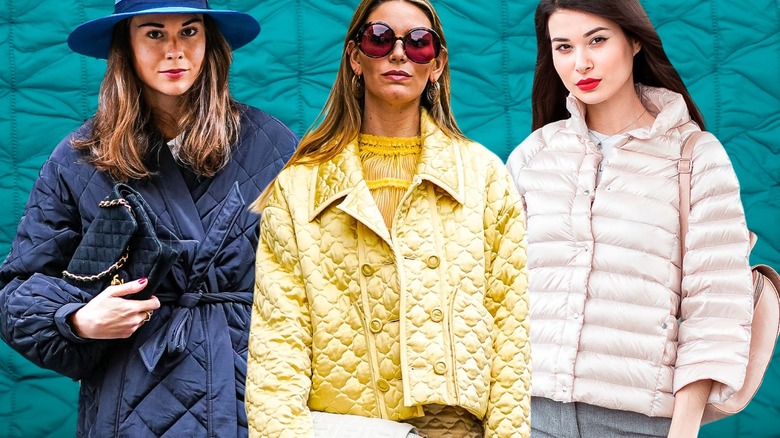 Static Media / Shutterstock / Getty
While everyone loves a good bomber jacket, trenchcoat, and biker jacket, there's another outerwear piece stealing the thunder. Quilted jackets are the newest trend that's ready to shake up everything you thought you knew when it comes to outerwear. These comfortable pieces include a quilted pattern with volume that feels like you're wearing a comfortable cloud. Though they're known for their cozy factor, they're still chic enough to give your outfits some extra flair as they mix two previous trends: coastal grandmother and cottagecore. Both of these trends combine vintage aesthetics with practicality for a contemporary final look.
Quilted jackets are versatile enough to be worn year round, depending on their design. Without sleeves, they become vests, and can be great layering pieces for the summer to wear over your lighter tops. In the fall and winter, the heavy quilting is warm enough to get you through the cold weather without the need for extra accessories. 
Quilted vests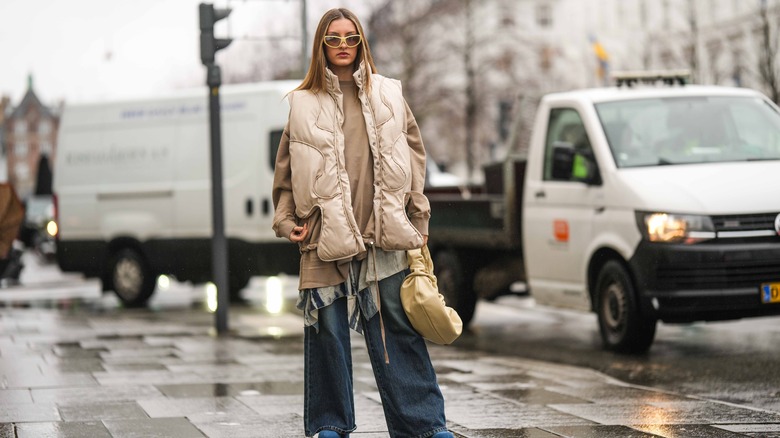 Edward Berthelot/Getty Images
Just because you're wearing a quilted jacket doesn't mean you need to cover up your arms. Simply update the look by wearing a sleeveless jacket, or vest! Wear them with white tank tops in the warmer months or a thermal long sleeve during colder weather. Either way, you can get this chic street-style look reminiscent of a stylish '90s fit straight out of "The Parent Trap."
Prints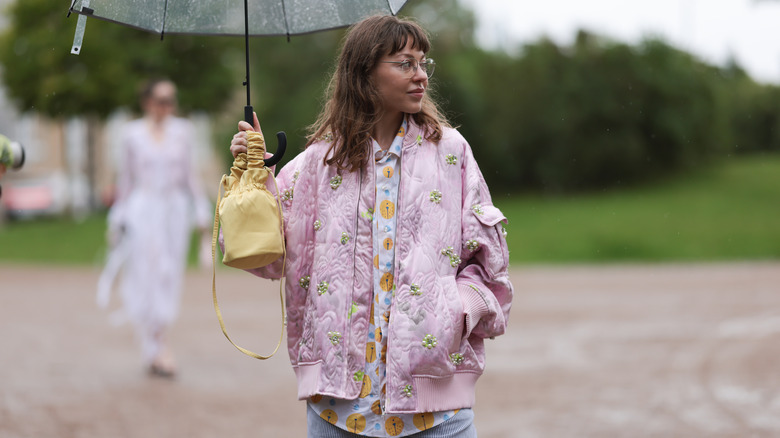 Jeremy Moeller/Getty Images
If we've learned anything from recent fashion trends, it's the fact that there's no limit to what can have a print to it. Prints and patterns add a boosted visual component to all looks. A fun print on your quilted jacket adds unique details to your fall or winter 'fits, seldom found in other pieces. Give your cold-weather items a lift of visual interest with some out-of-the-box patterns that stand out from a sea of navy and black coats
Brightly colored jackets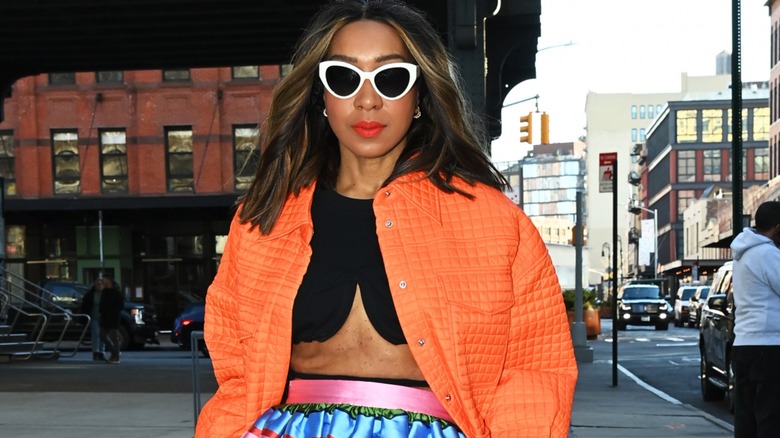 Shannon Finney/Getty Images
The dopamine dressing trend is about using bright colors to lighten up the gloomy weather. Even during the summer, dopamine dressing is an easy way to bring about positive feelings via vibrant, saturated tones. Brightly quilted jackets are easy to spot and wear with any wardrobe. Add them over neutral outfits to add a splash of color that's chic, or opt for a head-to-toe intense hue that gives stylish childlike fun.
Oversized jackets
Oversized styles are in, and it's time to start embracing it. An oversized quilted jacket is unlike other jackets since it adds plenty of volume but still looks put together and intentional. With the quilted pattern, you can get an appealing visual effect that's textured but soft. An oversized jacket will also help combine all your other outfit pieces to help get a cohesive ensemble perfect for any season.
Frills, collars, and fun
Unlike most outerwear pieces, quilted jackets can simultaneously be feminine and highlight your unique style. Add collars, frills, and other 3D accents to your quilted jacket for an item that looks less stuffy and more girly. These small details aren't always obvious, but they'll add some quirky touches that let you express your unique personality while staying warm and protected.
Patchwork quilt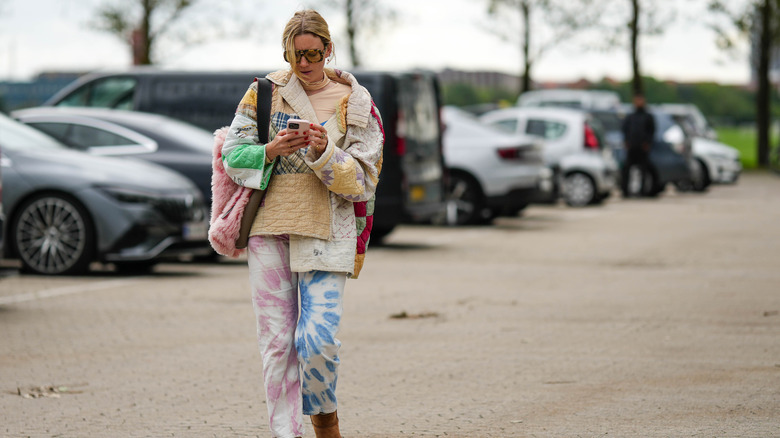 Edward Berthelot/Getty Images
Quilted jackets are cozy, comfortable, and chic. If you want to hone into the grand-millennial style, adding a patchwork detail is the best way to get your grandma's favorite print onto your new jacket. Both cottagecore and feminine, a good patchwork detail makes a statement in a playful way.