Tailored Jeans Are In For Fall 2023, And They're As Classy As Slacks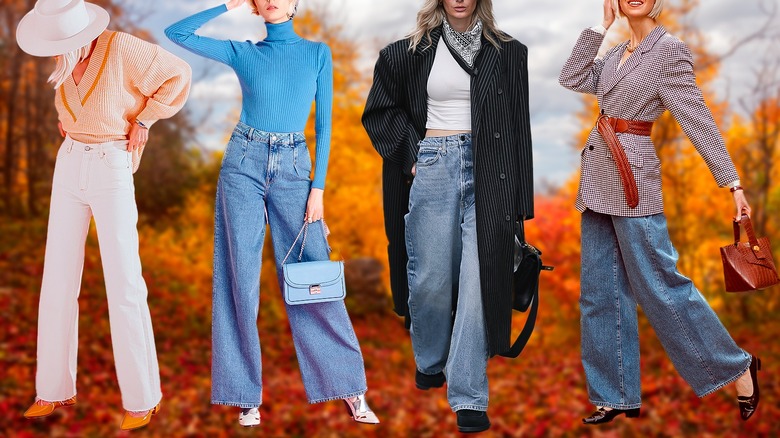 Static Media/Shutterstock/Getty
Getting the tailored, polished look is vital for a stylish fall 2023. With dressed-up trends like quiet luxury and practical minimalism popping up, it's crucial to pick items that follow this refined vibe. One of the pieces in your wardrobe that is a must-have when building a capsule wardrobe, regardless of current trends, is denim jeans. However, denim jeans aren't always the most sophisticated choice when looking to elevate your personal style (we're looking at you, baggy jeans and low-rise cuts). 
With brands like Versace showcasing tailored jeans in their fashion week collections, it's never been easier to level up your denim. You can elevate your denim jeans for the fall and get a cohesive, polished wardrobe by opting for clean, tailored cuts that avoid dragging along the ground. As a rule of thumb, this dressier kind of denim, which is usually dark, should always look like it was made for you, so purchasing the correct size, getting any necessary tailoring, and styling them to perfection is essential. 
Dark denim sleek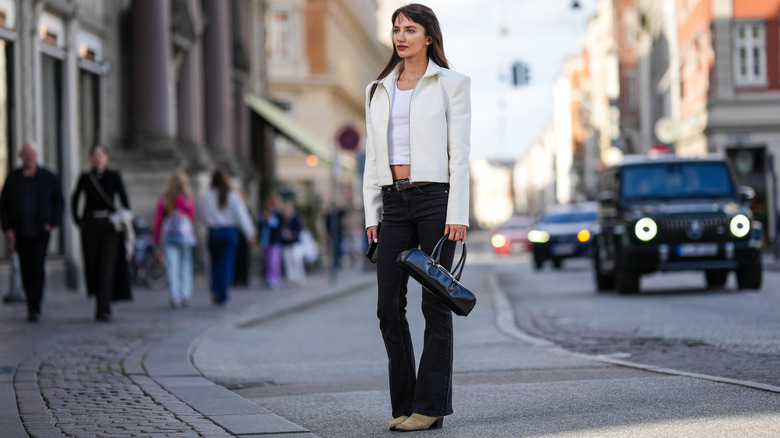 Edward Berthelot/Getty Images
The easiest way to get tailored jeans is by opting for a dark denim wash. Darker shades like navy or black give you a modern appearance that automatically looks more polished. These shades are neutral hues, allowing you to style them with almost any colored top or outerwear. Dark wash denim looks put-together and intentional, unlike the classic medium blue wash typically associated with more casual jeans.
High-waisted preferred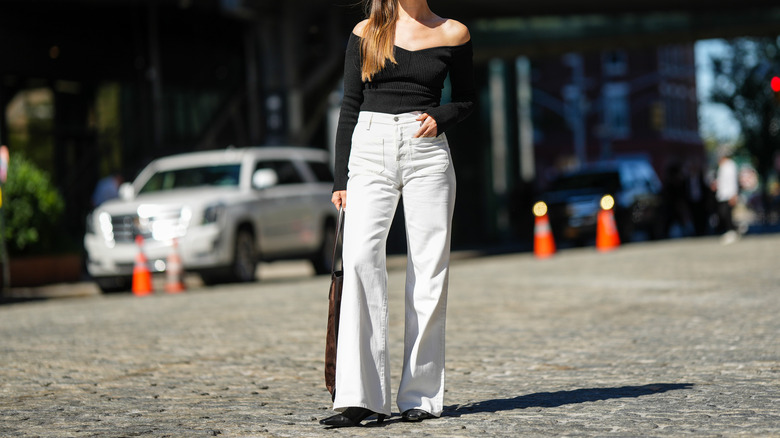 Edward Berthelot/Getty Images
Low-rise jeans were one of the least welcomed '90s trends to pop up in the last year. However, high-waisted jeans are a better way to execute the tailored look, as they bring a sleeker silhouette to your outfit. These jeans also elongate your legs and are less challenging to pull off. Tailored jeans bring together all aspects of the look into a cohesive ensemble. By opting for a higher waist, your bottoms blend in with your top for better unity.
Watch for seams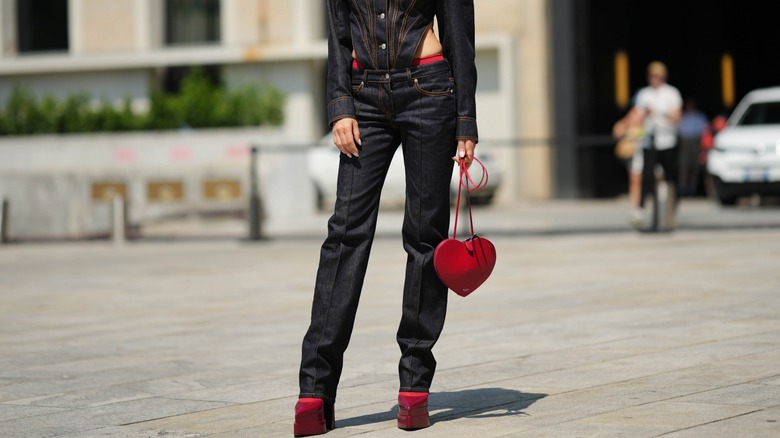 Edward Berthelot/Getty Images
As subtle as the detail may be, exposed seams on your jeans will help create a polished look. Whether in the front or along the sides, seams can elongate the visual appearance of your legs. With a contrasting detail present, your eye will follow the length of the seam, extending the height of your leg. Something as simple as a seam can make a pair of jeans look like one of your collection's most polished. 
Pleated jeans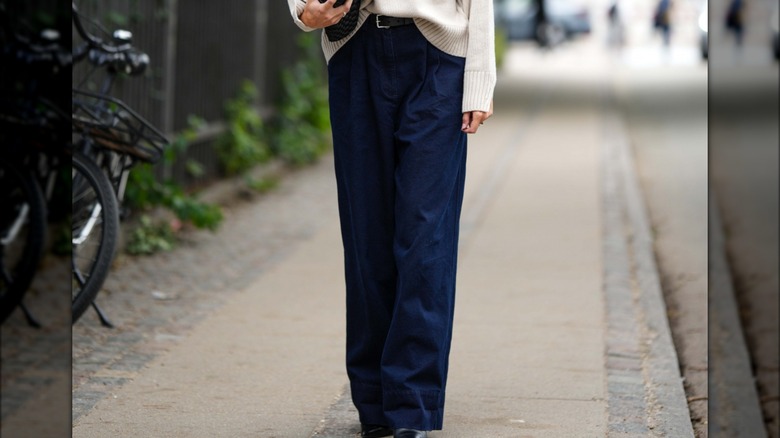 Edward Berthelot/Getty Images
We already know that pleated shorts and skirts are some of the chicest tailored options for summer. For the fall season, pleated jeans are taking over to continue this folded trend. With small pleats along the front of the jeans, you can mimic the professionalism of trousers and slacks. If you're not in the mood to rock your favorite slacks in the fall, pleated jeans can give your look a similar refined vibe.
Tapered silhouette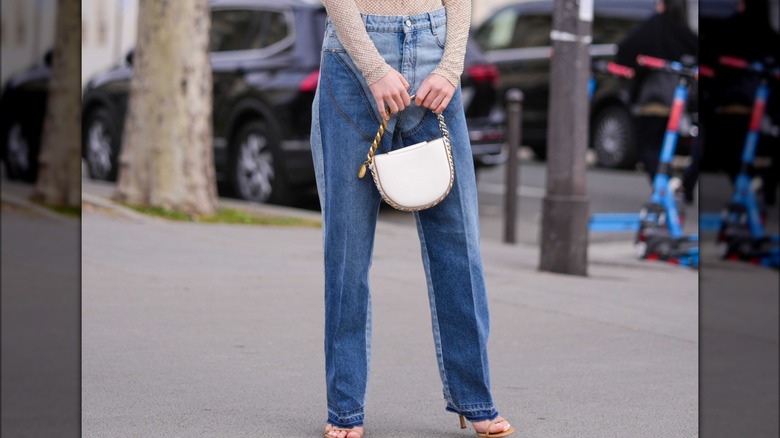 Edward Berthelot/Getty Images
Tapered jeans remain some of the most polished denim pieces available, regardless of trending denim styles. Often known as mom jeans, tapered jeans are loose-fitting designs around the thighs and get narrower as you get closer to the ankle. The slim ankle gives you a modern look with plenty of space to showcase your footwear. With an inverted shape, your jeans look more sleek and dressy rather than appearing loose throughout the entire leg.