Flat Mary Janes Are The Trendy Shoe Option Of Fall 2023 - How To Style Them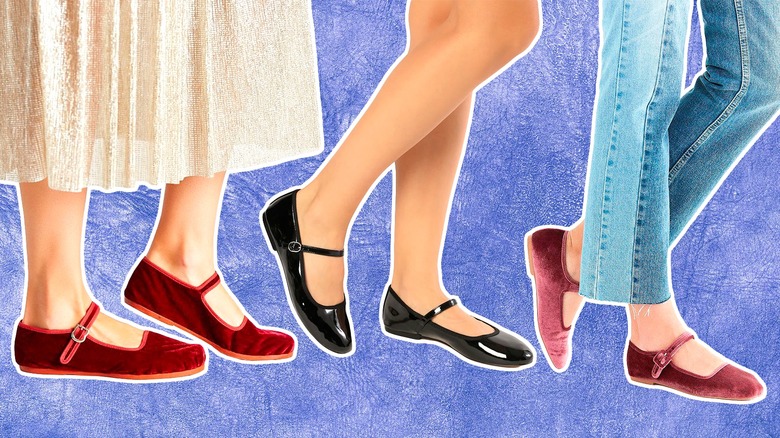 Static Media/Shutterstock
It's no secret that the fashion world is obsessed with flats and their variations. Plenty of flats are ruling the trends list, from basic black ballet flats to mesh flats. On the other hand, Mary Janes are also marking their moment with heeled Mary Janes being some of the most iconic shoes. Brands like Prada and Chanel have incorporated Mary Jane heels into their looks for a preppy chic footwear rotation. Although these two designs are iconic, combined, they make the hottest shoe of fall 2023.
The flat Mary Jane is the more comfortable version of the heeled Mary Jane, which seeks to add style to your basic flats. As with each fall season, everyone slowly adds plenty of preppy pieces to fall closets, like pleated mini skirts and blazers. Not to be left behind, the flat Mary Jane is a comfortable option for those looking for a dressier shoe that isn't heeled. Although this trendy shoe has plenty of variations to fulfill any style, it's a chic and modern alternative that elevates your fall 'fits.
Funky balletcore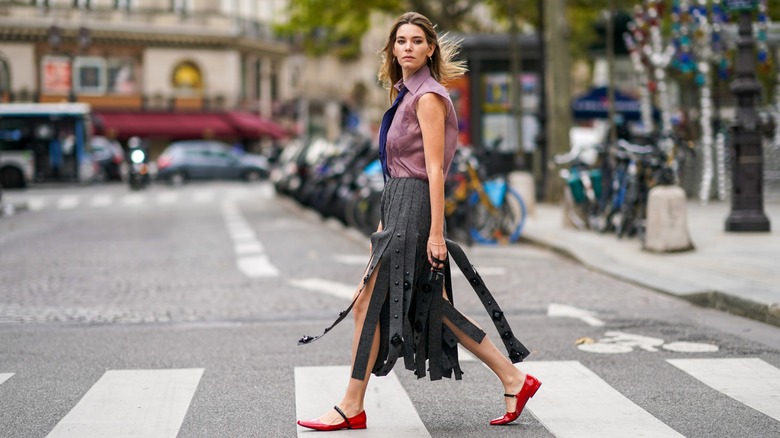 Edward Berthelot/Getty Images
A few seasons ago, balletcore had peaked, with everyone wearing Mary Janes in all versions and flats with ribbons. While the moment of this trend has passed, remnants remain in fashion. As Footwear News notes, Olivia Rodrigo showed us a grunge balletcore look with black patent Mary Jane flats that gave us the hope of a punk balletcore return. Like the punk-pop musician, you can rock these flats with your favorite edgy ballet-inspired pieces like skirts and graphic tees.
Preppy 'fits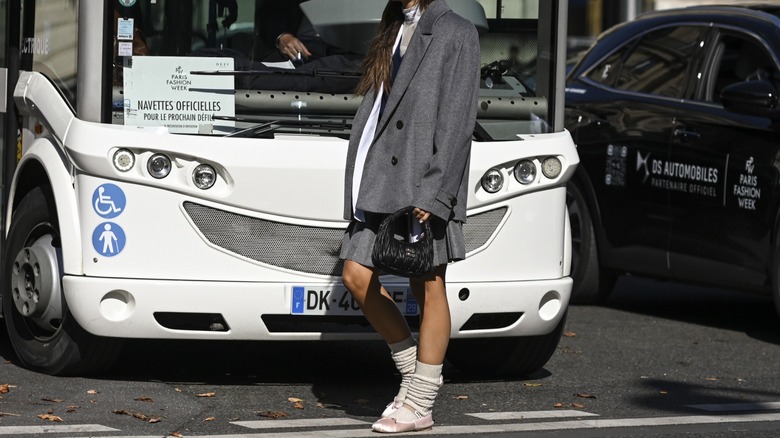 Daniel Zuchnik/Getty Images
There's no talking about flat Mary Janes without discussing their association with the preppy style. By styling them with a pleated skirt or blazer, these items can be the perfect ensemble for your fall season. You can also take a page from Miu Miu's styling and add a pair of leg warmers or socks for an ultra-preppy, academic-inspired outfit.
Sleek and modern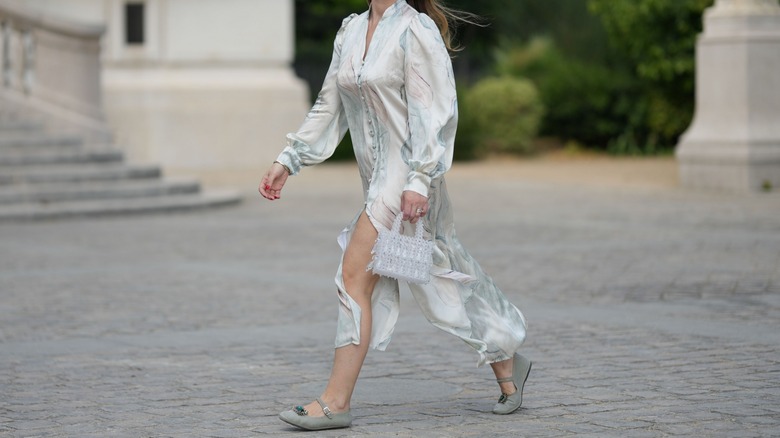 Edward Berthelot/Getty Images
While the Mary Jane flats are a feminine footwear piece, there's no reason you can't make it into a sleek and modern item. The easiest way to incorporate it into a contemporary fall wardrobe is by opting for a neutral monochrome pair that goes with all of your minimalists 'fits. As model Gigi Hadid showed, per Who What Wear, a neutral pair of these trendy shoes is more than enough to add a feminine twist to your sleek looks.
Bejeweled flats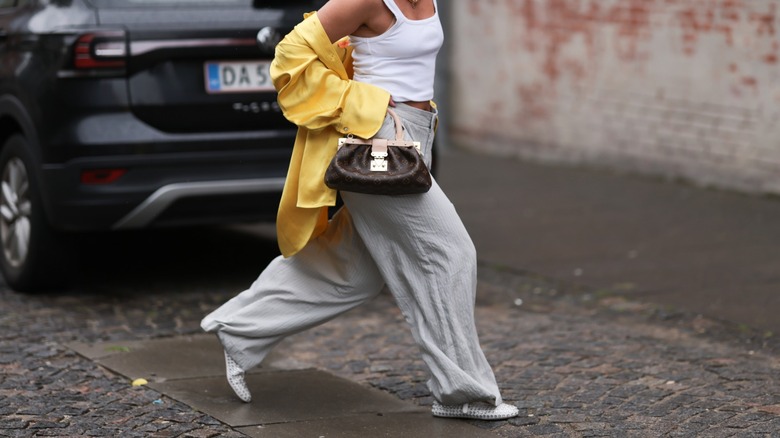 Jeremy Moeller/Getty Images
There's no denying that ballet flats and Mary Janes are traditional footwear trends that will always be in style. Put together, they're an updated twist on two classic designs. Refresh these two timeless styles by adding a bit of modern glam to them. As WWD notes, Chopova Lowena Spring/Summer 2023 is a stellar example of how these unique bejeweled shoes are a great way of bringing these iconic shoes into 2023.
Boldy-colored hues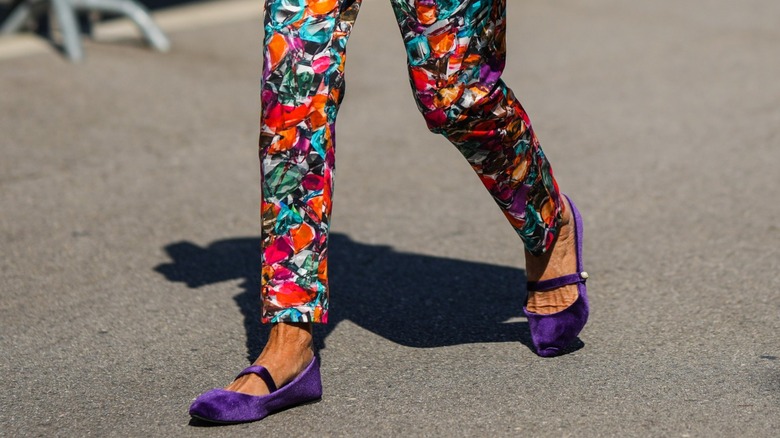 Edward Berthelot/Getty Images
What better way to spice up your fall ensembles than injecting lively colors into your footwear? This feminine shoe is the perfect place to show off fun colors you wouldn't find on typical fall shoes like boots. Steal Her Style explained how Kaia Gerber has enjoyed this trend by donning emerald green Mary Janes on multiple occasions, regardless of the season.