The 10 Worst 2023 VMAs Looks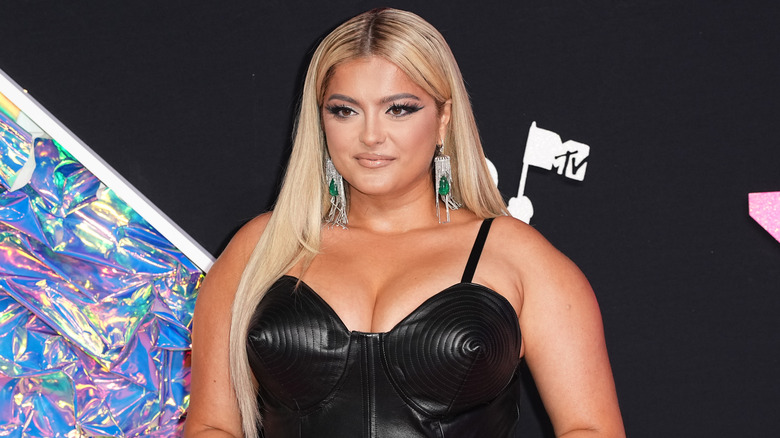 John Nacion/Getty Images
There's never a dull moment at the MTV Video Music Awards, from Madonna's iconic "Like a Virgin" performance in 1984 to Beyoncé's legendary "Lemonade" act in 2016. The VMAs turn 40 tonight, with rap superstar Nicki Minaj returning to host the event at the Prudential Center in Newark, New Jersey, for the second consecutive year. Beyond performances from artists like Cardi B and Megan Thee Stallion, guests will enjoy appearances from Lil Wayne, Doja Cat, and K-pop favorites Stray Kids at the 2023 VMAs.
While music is, of course, the focus of the evening's events, fashion comes in a close second. At the VMAs, just about anything goes — and history is often made on the awards show red carpet. Who could forget Rose McGowan's barely-there ensemble at the 1998 VMAs or Lady Gaga's infamous meat dress that debuted at the 2010 awards? Stars have a way of pulling out all the stops for music's biggest night of the year — though not every look worn is a smash hit. Want to know whether your fave understood the assignment at tonight's show? Let's dive into the worst-dressed celebs at the 2023 MTV VMAs.
Demi Lovato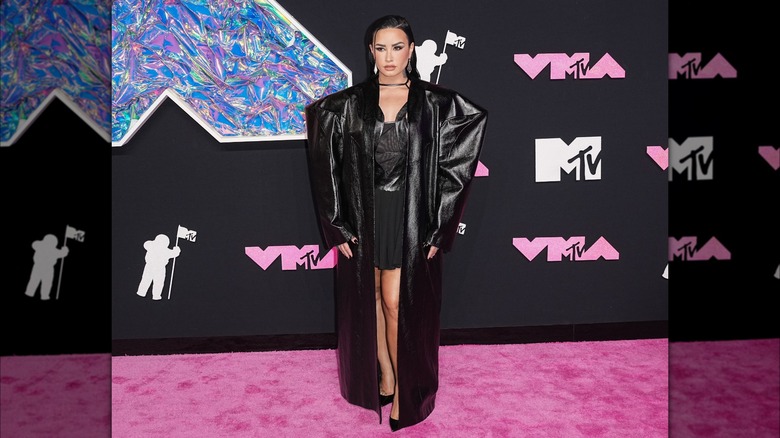 John Nacion/Getty Images
From the boxy, exaggerated shoulders to the disheveled, limp hair, there was a lot going on with Lovato's red carpet look at the 2023 VMAs. The "Give Your Heart a Break" singer's avant-garde fit is certainly striking, but that doesn't mean it's complementary. As much as we've got to hand it to Lovato for their confidence, we think they could have chosen an eccentric 'fit with slightly more refinement.
Anitta
John Nacion/Getty Images
We'll be the first to admit that Anitta's hair and makeup were positively stunning at tonight's VMAs, but her outfit left us feeling torn. The Brazilian singer-songwriter's sheer, body-hugging gown featured a keyhole cutout beneath a tiny bandeau bra, finished with mismatched neon extra-long earrings. To us, the pared-down gown and casually styled hair felt a touch incomplete — though we admire the thought that went into this unusual look.
Karol G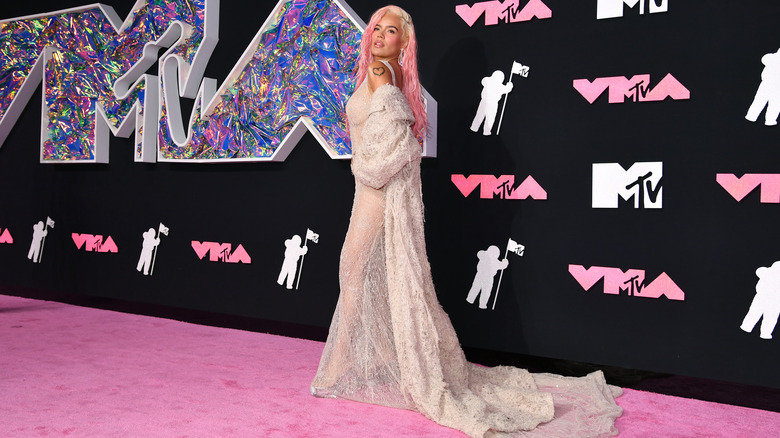 Noam Galai/Getty Images
Sure, there are a few things that work in Karol G's outfit — like the on-trend petal pink color of her hair or the pleasant contrast between her oversized jacket and tight-fitting gown. However, we weren't quite as smitten with the overall styling on display here. Between her wet-look hair and the nightwear feel of this cozy, neutral ensemble, we felt the star looked a bit like she just rolled out of bed.
Bebe Rexha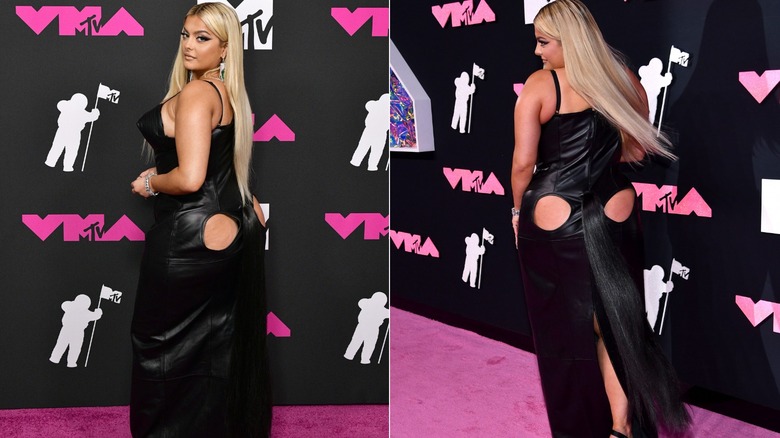 Noam Galai/Getty & Eugene Gologursky/Getty Images
At first, we simply thought that Bebe Rexha's gown was a little too blah for the 40th VMAs — after all, it's little more than an embellished leather slip from the front. But as we soon realized, the inexplicable cutouts on the derrière and what appeared to be a horsetail in the middle were enough to land the star on our worst-dressed list. We hate to say it, but Rexha's 'fit missed the mark in more ways than one tonight.
Jenna Raine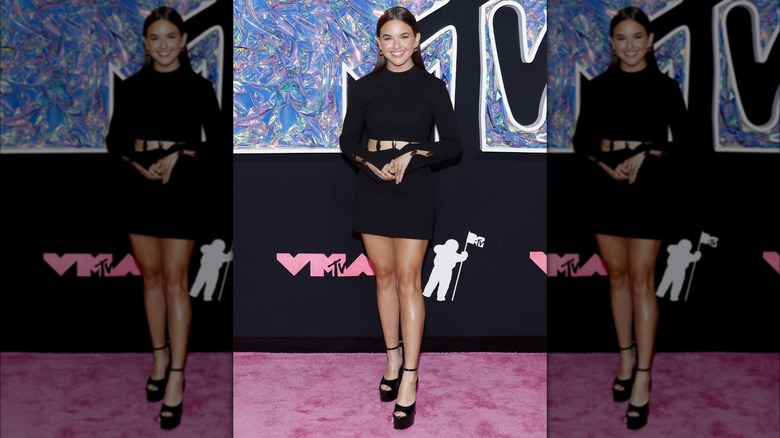 Jason Kempin/Getty Images
While we think Jenna Raine's get-up would be adorable for a casual gathering, we can't say the same for its appearance on the red carpet. Flying under the radar isn't advisable at an event like the VMAs, in our opinion. Simply put, this black, bejeweled minidress screams "winter work party" to us — and we wish this up-and-coming singer had given us a little more to talk about tonight.
Bianca Belair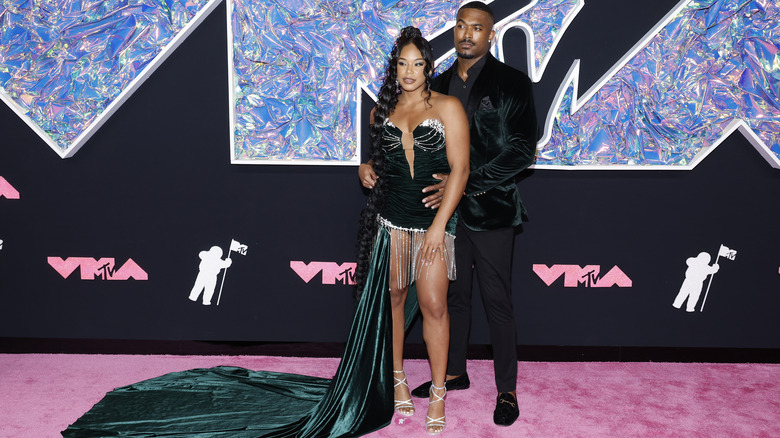 Jason Kempin/Getty Images
We're not sure what Bianca Belair was going for with this emerald-green velvet minidress. Its high-low hem, shimmering tassels, and crystal embellishments have our minds torn between visions of holiday dance recitals and Vegas revues. We can appreciate Belair's effort to match hubby Montez Ford's verdant tux, but overall, we think some minor adjustments to this green garment would have made a world of difference.
Audrey Trullinger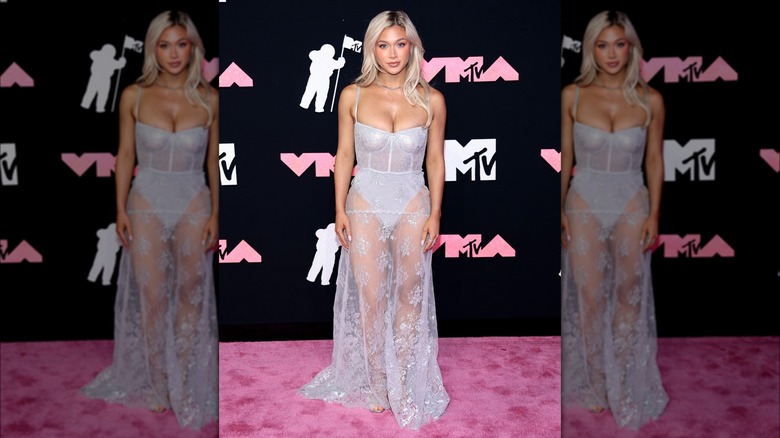 Dimitrios Kambouris/Getty Images
Each year at the VMAs, we look forward to jaw-dropping moments on the red carpet — for better or for worse. Sadly, Audrey Trullinger's dress at tonight's celebration bored us to tears. From its monotonous gray color palette to its drab lace details, we were unmoved by this lingerie-inspired look. If it were up to us, we'd have gone with edgier hair, makeup, or accessories to offset its vintage kitchen curtain vibes.
Emilia Vaughn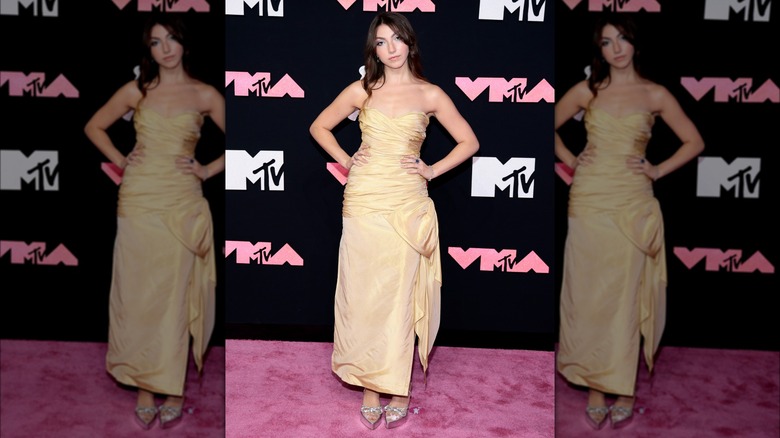 Dimitrios Kambouris/Getty Images
As much as we love the subtle reference to the inaugural year of the VMAs, this 1980s prom dress tribute just wasn't doing it for us. The ruched, champagne-colored garment stopped just short of Emilia Vaughn's ankles, revealing a sky-high pair of silver platforms. Between the awkward tailoring and the rumpled texture of the gown's skirt, we had no choice but to place Vaughn amongst our worst-dressed.
Chanel West Coast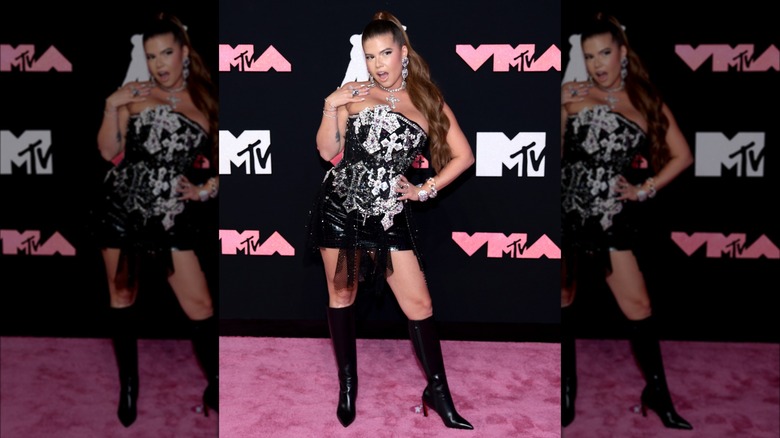 Dimitrios Kambouris/Getty Images
Look, we love a good 2010s-does-'80s throwback just as much as anyone else. That said, we can't deny that Chanel West Coast's look incorporated all sorts of unflattering elements from this trend that time forgot, from the oversized graphic crosses to the excessive amount of accessories worn. Still, we'll give her a round of applause for reminding us of the necklace rack at Express circa 2010.
Kathy Hilton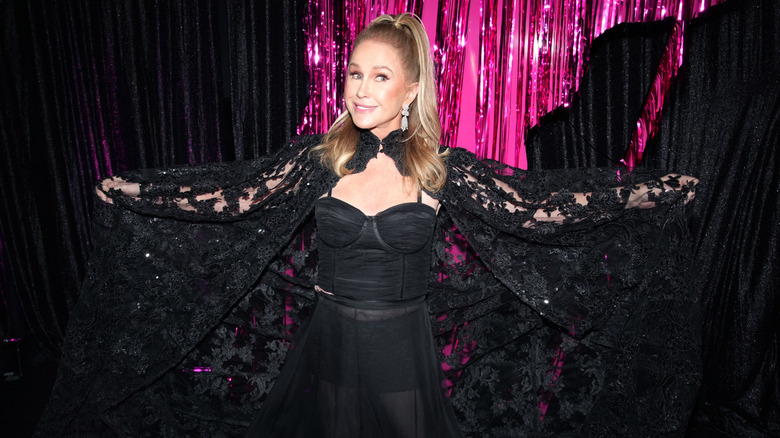 Jeff Kravitz/Getty Images
Unfortunately, this "Real Housewives of Beverly Hills" star didn't make the best impression on us at tonight's VMAs. Although Paris Hilton's mom definitely wasn't shy with her outfit choice, we weren't able to look past its strangely theatrical vibe. Truly, if this were a "Dark Shadows" convention, Kathy Hilton would have been right at home. The silver lining? We're sure she can get away with re-wearing this 'fit next month for a vampy Halloween costume.