NYFW S/S 24 Confirms That Mermaidcore Isn't Going Anywhere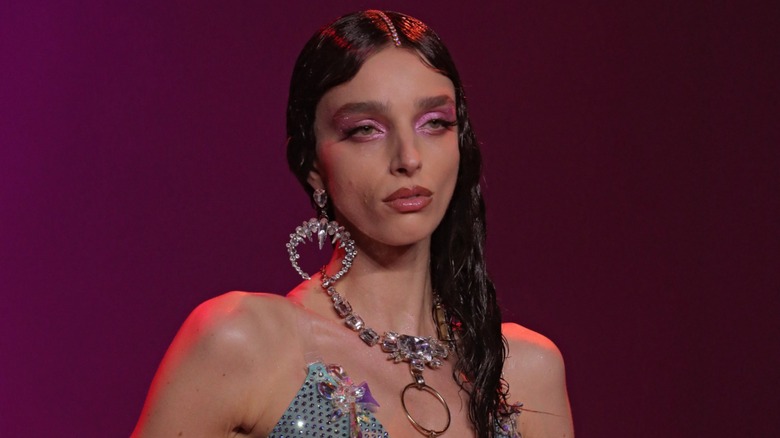 Randy Brooke/Getty Images
Although fashion week is typically the time to discover new fashion trends, it can also solidify the future of older movements. During New York Fashion Week Spring/Summer 2024, we witnessed the flourishing of contemporary trends. However, we also saw the continued popularity of the ocean-inspired mermaidcore, which is still gaining momentum despite the saturation of competing aesthetics like balletcore and corporatecore.
The influence of the newest "The Little Mermaid" movie and the vastness of the open sea may be the driving factors behind this movement. Many designers took the opportunity to showcase their best mermaid-inspired looks in their Spring/Summer collections, including Sandy Liang and Jason Wu, who utilized wet looks and ocean motifs. Some collections took a more subtle approach, while others fully embraced the "Under the Sea" theme. These brilliant showings serve as great examples of how to elevate the mermaidcore trend into an even more fashionable statement.
Shimmering ocean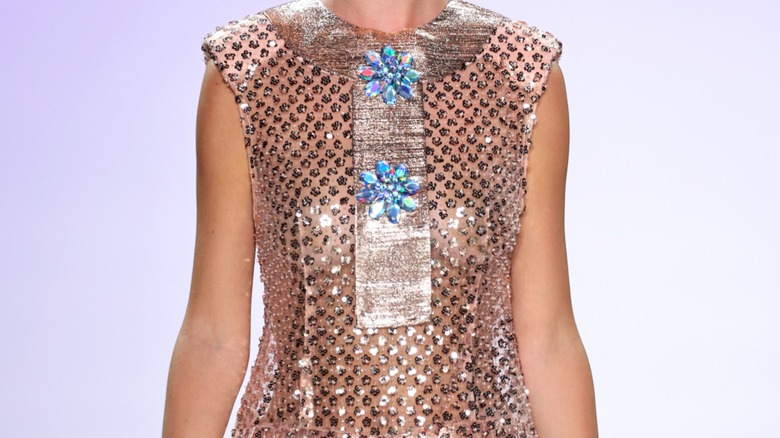 Dia Dipasupil/Getty Images
The ocean is beautiful, especially when the sun reflects off the water, creating a glistening shimmer. You can recreate this exact detail using sequins and embroidery that also glisten. Designers like Son Jung Wan showcased stunning pieces adorned with sequins and embellishments that captured the essence of the sparkling ocean. For those who want to add glamour to their mermaidcore looks, these accents are the easiest way to bring the party to their outfits.
Under the Sea shades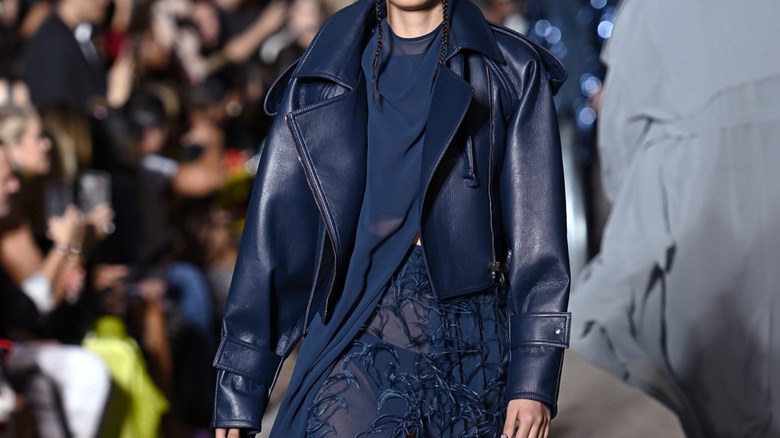 Steven Ferdman/Getty Images
Blue is a beautiful color that complements this trend perfectly. Consider adding some ocean shades to your outfits, whether it's a pop of blue or a monochrome ensemble. The Sally LaPointe Spring/Summer 2024 collection showcased a variety of ocean blue shades, providing great inspiration for your mermaidcore looks. To embrace this trend, incorporate blue hues to achieve the full sea aesthetic.
Glistening beauty looks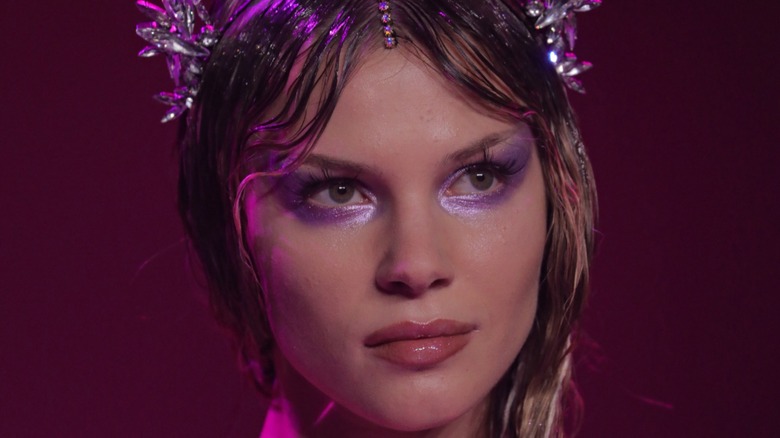 Randy Brooke/Getty Images
To achieve this look, you should incorporate some shimmer into your beauty routine. In the world of mermaidcore makeup, nothing is matte, so it's time to embrace your shimmery products. The models in The Blonds Spring/Summer 2024 runway show wore sparkly makeup that was more suited for haute couture than everyday wear. If you want to add a touch of mermaid magic to your beauty rituals, consider reaching for glimmery eyeshadow.
Shipwrecked fashion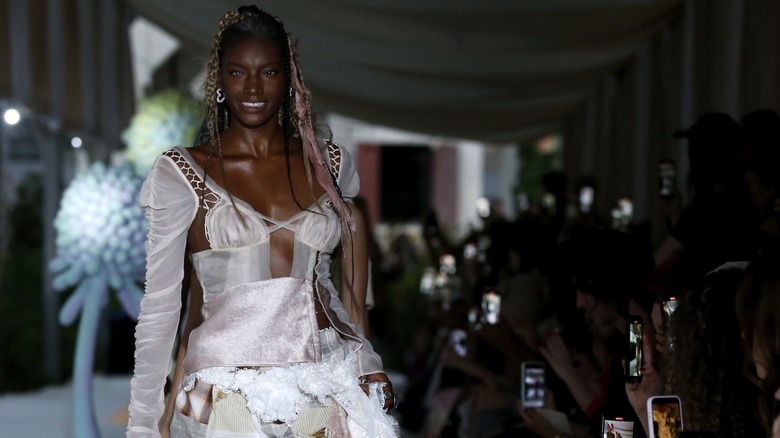 John Lamparski/Getty Images
When incorporating mermaidcore into your fashion looks, the Collina Strada Spring/Summer 2024 collection serves as the perfect example of achieving this style boldly. The collection featured ripped clothing and distressed details, offering a multitude of shipwrecked-inspired pieces that pay homage to the mysteries of the ocean. Remember to add undone details to your wardrobe for a more relaxed nautical messy aesthetic.
Wet hair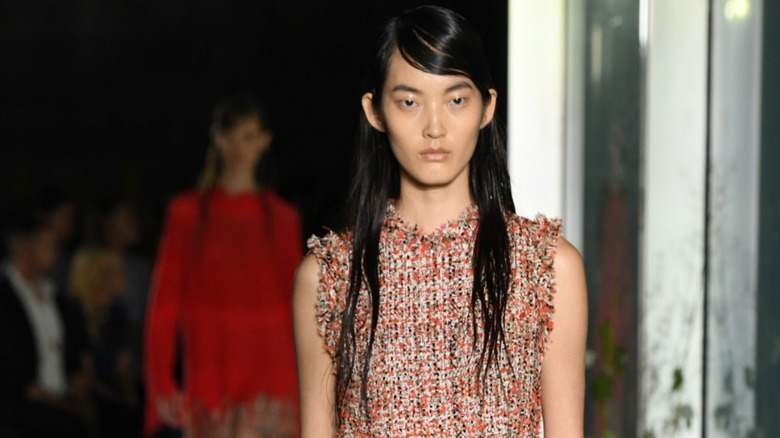 Albert Urso/Getty Images
No mermaidcore trend is complete without a wet hairstyle to complement it. For Spring/Summer 2024, numerous designers chose to give their models the wet hair look. From Jason Wu to Paloma Spain, models confidently showcased runway-ready slicked hair that resembled the fresh-out-of-the-ocean style. Achieving this look is simple; just apply a few drops of styling cream and glossy hair gel to create the illusion of wet hair. For added style, consider putting your hair into a bun or braid.