Last Year's Puffer Coats Are Officially Outdated - Alternative Outerwear Options For Fall 2023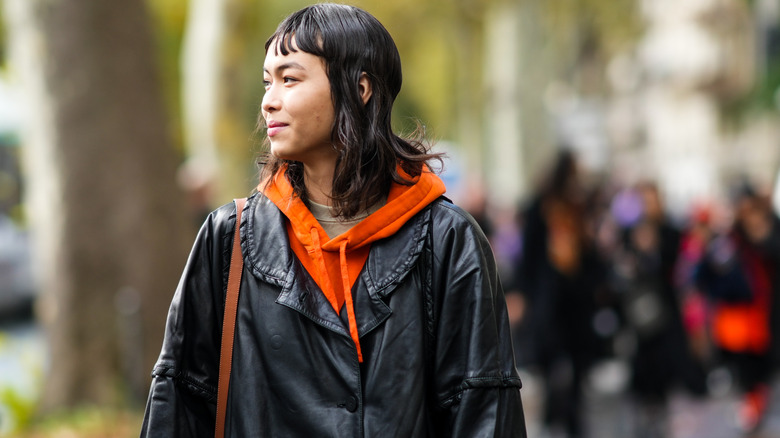 Edward Berthelot/Getty Images
When it comes to discussions about the never-ending merry-go-round that is modern fashion trends, outerwear can sometimes end up a bit left in the dust due to its seasonal nature. However, coat styles are definitely just as susceptible to the ups and downs of fashion as any other wardrobe piece or accessory. While 2022 saw a surge in popularity for warm and cozy puffer coats, it's looking like the collective consciousness has already moved on as we pass through the fall 2023 season and head into winter.
If you're torn between rebelling against the progression of outerwear trends and embracing change, take a look at this curated list of updated coat trends before making up your mind. You might just find yourself inspired to hang up last year's puffer coat after all and update your cold-weather look to something that better supports another year of the evolution of your personal style.
Quilted coats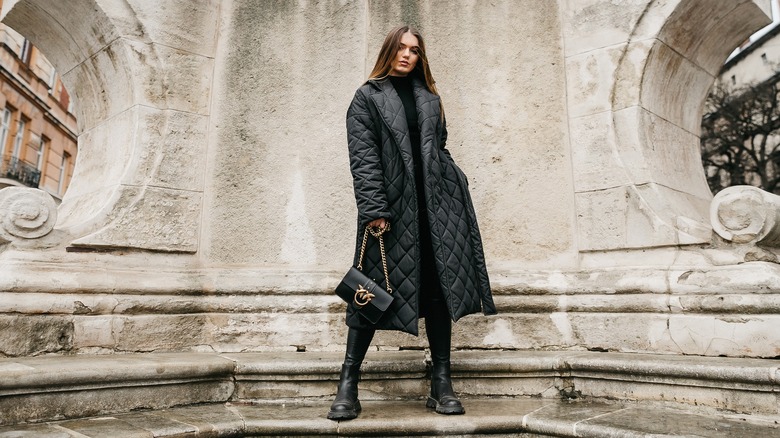 Olena Andreychuk/Shutterstock
If you're sad to see your puffer coat go, consider transitioning to a trendier quilted coat instead. The two styles often come in the same or similar fabrics and colors. It's a simple swap that can pay off in big ways when it comes to your overall look.
Robe coats
Looking to take the cozy comfort you enjoy at home with you when you leave? You're in luck. Robe coats are in. Now you can simply switch from your fuzzy bathrobe to your robe coat and continue on with your day as if you never had to go outside at all.
Bold colors and prints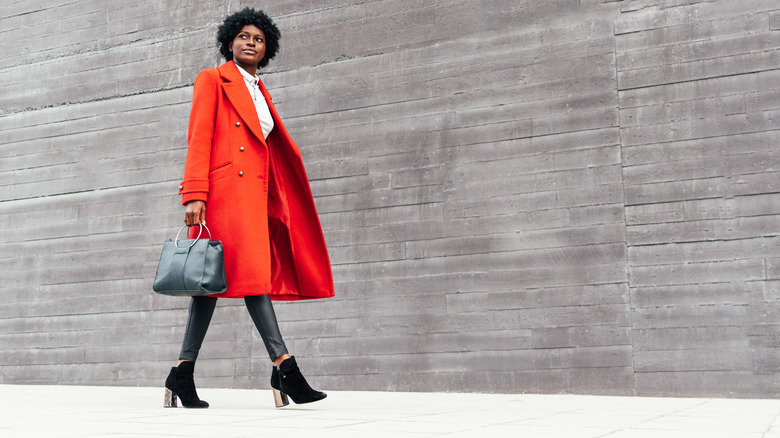 MAOIKO/Shutterstock
The world of outerwear can sometimes feel like a drab exercise in grays, blacks, tans, and browns. It's time to incorporate some personality into your coat choices by embracing bold colors and patterns. Pinks, reds, greens, and animal prints — now is the time to try them all.
Bomber jackets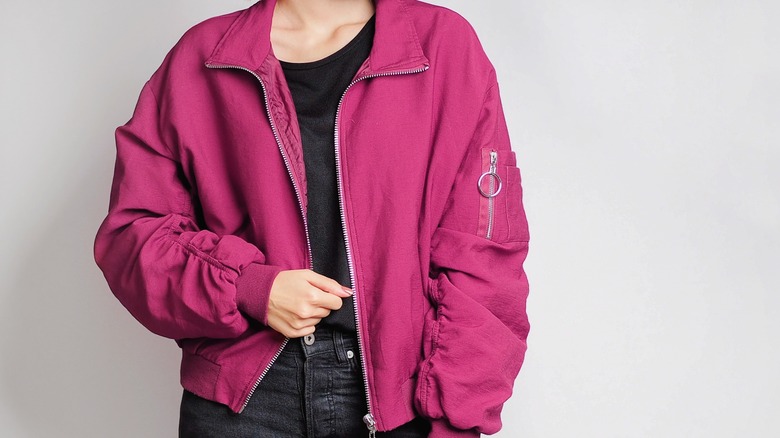 o.przybysz/Shutterstock
After the success of 2022's "Top Gun: Maverick," it's not really a huge surprise that bomber jackets are still popular. These edgy, collared, short jackets look great with ripped jeans, dramatically dark hair color, combat boots, edgy ear cuffs, and all your other favorite baddie pieces.
Leather trench coats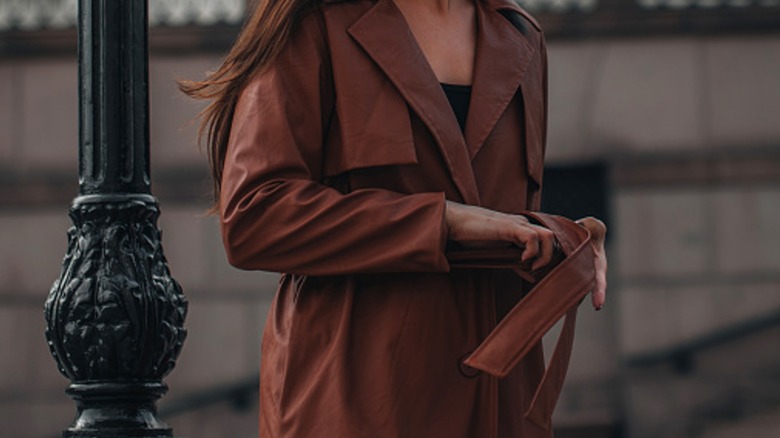 Kseniia Kapris/Getty Images
A true classic never dies, and that certainly applies to the reliable staple that is a leather trench coat. This sophisticated style is experiencing a boost in popularity, making this the perfect time to try it out if you haven't given it a go in the past.