Neutral Color Palettes Are Taking Over Fall 2023 Trends - How To Wear Them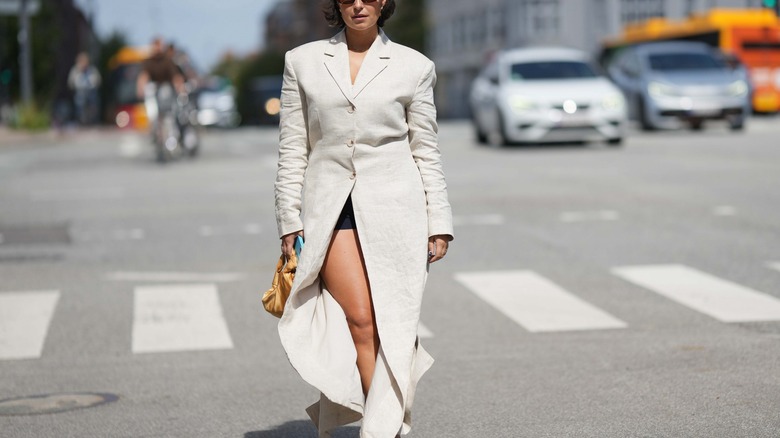 Edward Berthelot/Getty Images
It's no secret that neutral colors are staples in the fall and winter. The season's earthy connotations mean that it's hardly groundbreaking to rock darker, richer shades. However, we're now adding lighter neutrals to the mix, too, even though they're typically associated with summer. In recent seasons, trends like the minimalist and quiet luxury movements have made all neutral colors more appealing, so of course whites and beiges have a place in your autumnal closet. 
Along with trending right now, neutral colors benefit those looking to build a long-term capsule wardrobe. Since these tones mix with any other shade, they can quickly become the foundation pieces that you'll be able to discretely repeat over and over again. 
Even those with a maximalist fashion sense can use a neutral color palette to balance with bolder items. This season, you can start by investing in brown and off-white basics, plenty of black, a few navy and gray items, and some white outerwear. Regardless of your style, a neutral color palette is one of those trends that'll be useful in your wardrobe long after fall 2023.
Create a foundation of earthy browns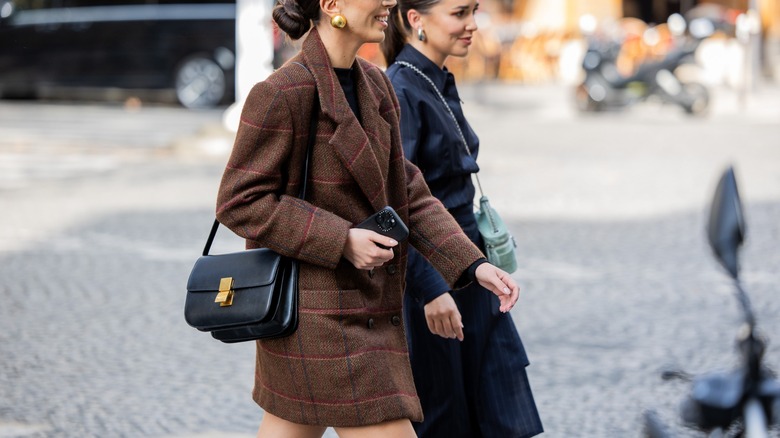 Christian Vierig/Getty Images
One of the richest neutral colors you can add to your wardrobe is brown, so this is a great place to start. Whether it's a silky brown slip dress or a thick chocolate wool coat, brown can perfectly capture any style you're going for. Use brown for both foundation pieces and outerwear instead of vibrant colors to capture attention and create a sultrier or mature feel to your look.
Favor creams and beiges
Since neutral color palettes became more prominent, cream, wheat, and beige pieces have become more apparent and vital in building our looks. Along with browns, base your outfits around creamy pieces like knit dresses or tops that will still give you a sophisticated design but aren't as put-together or polished as real white.
Put together monochromatic sleek black 'fits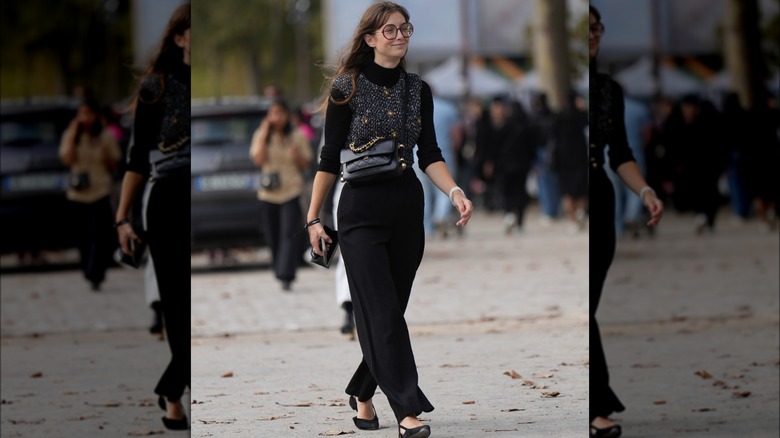 Edward Berthelot/Getty Images
Undoubtedly, black is one of the most versatile and universal hues. It's easy to style black with any other color, making it an automatic must-have in any wardrobe. Particularly when worn by itself, black is a sleek color that will create the perfect stylish monochrome look, so invest in a few black pieces that can be used to create all-black looks. 
Opt for luxurious navy hues
Although it may seem like blue is more saturated than the rest of the neutral color palette, it's a shade that's earned its status over time. Navy blue, in particular, is a luxurious color that can bring some sophistication to the most casual pieces thanks to its association with old-money looks. Swap lighter blue pieces for navy. 
Go for groutfits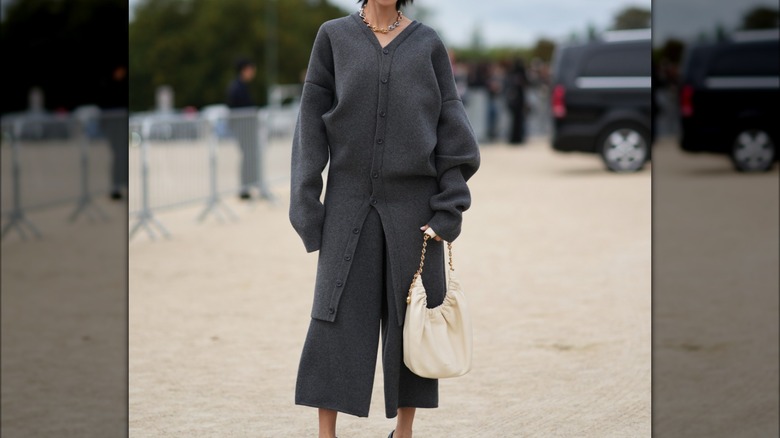 Edward Berthelot/Getty Images
Gray is a beautiful neutral color that can help bring light or darkness into any look. If you want a moodier touch to your ensembles, a heather or charcoal gray will still add some dimension to your 'fits. On the other hand, a light gray can be the perfect addition that gives you a softer look. Combine a few gray pieces to create more monochromatic looks that will always be sophisticated and elegant. 
Finish off with crisp white outerwear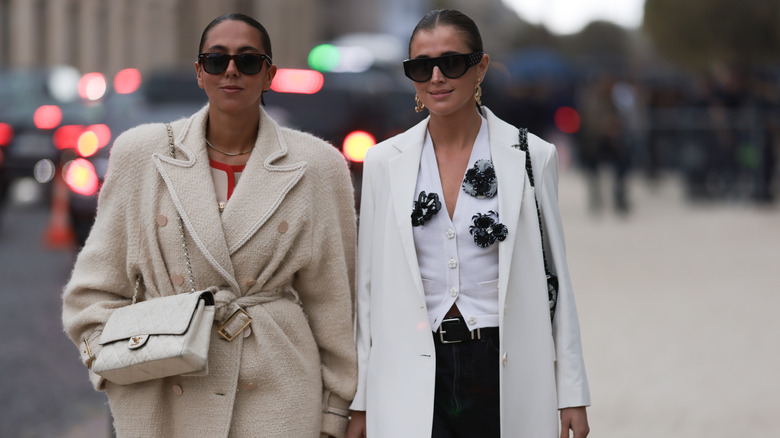 Jeremy Moeller/Getty Images
You may be surprised to hear that a crisp white outerwear piece is the perfect addition to your fall closet. Although there is the reasonable concern about dirtying your white outerwear piece in wet weather, this bright shade will stand out in a sea of khaki or tan coats and jackets. Opt for soft white coats or jackets that add texture to your look while providing a delicate touch to your cold-weather outfits.