The Dated Jean Trend You Should Avoid In 2023, According To A Fashion Expert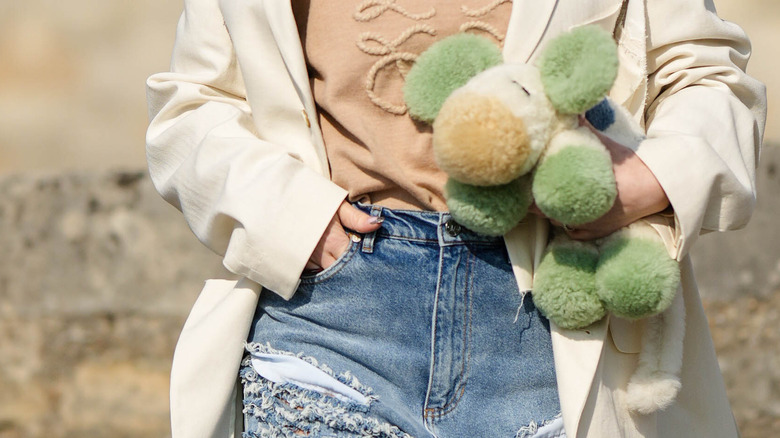 Edward Berthelot/Getty Images
If you've been paying attention to the world of fashion lately, you know how many exciting new styles are on the horizon for spring 2023. For instance, stylist Law Roach dressed Zendaya in a romantic rosette trend look at the 2023 SAG Awards, undoubtedly inspiring millions of floral fits (and rosette chokers) in its wake. Then there are two of the season's trendiest colors — cobalt blue and daring red, an eye-catching sanguine seen on Cara Delevingne at the recent 95th Oscars Ceremony.
Keeping tabs on embellishments or colors is easy, but denim? Well, it can get a little confusing. Sure, there are those of us who contentedly rock far-out bellbottoms or acid-wash pegged jeans well after their days have passed — all while styling them to the nines, of course. But there's nothing worse than being mocked by your Gen Z (or Alpha!) relatives at the dinner table for wearing something ever-so-slightly out of style. Fortunately, your days of being outsmarted by the fast-paced fashion industry are over. Glam spoke to fashion stylist Abby Young about which jeans are in style for 2023, and which you should tuck away for the foreseeable future. So get your best jean folding hack ready — you're going to need it.
Baggy denim is having a moment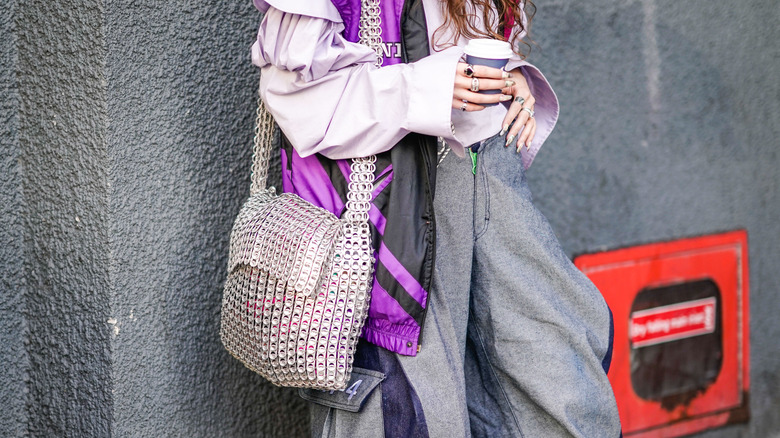 Edward Berthelot/Getty Images
Unless you've gone out of your way to avoid the latest looks, you probably have an idea of what's trending in denim these days. And according to Young, it's no longer a question or playful joke on social media — a certain cut that was once ubiquitous in the 2010s is officially out. "Don't be too eager to take out your old high-waisted skinny jeans just yet — in the last two years, we've seen a renewed love for baggy trousers and jeans by way of icons Hailey Bieber and Bella Hadid's notorious 'that-girl' New York street fashion," says Young. Sorry, skinny jean fans.
Ready to usher in the new look, but not sure how to fit baggy jeans into your wardrobe? Afraid you'll look like your fifth-grade graduation photo if you pick up cargo pants? Never fear. Young has a few helpful tips to ease you into looser-fitting denim after years of sporting skintight trousers. "In Guram Gvasalia's most recent Vetements SS23 runway show, the exaggerated wide-leg and puddle-pant look was reaffirmed as a here-to-stay-trend," Young tells Glam. "So bring on the oversized jackets, wide belts, and pointed-toe shoes to add dimension to those baggy jeans, or try styling them with a pair of platform sneakers to elongate the look of your legs." Wide-cut jeans may take some getting used to if you're used to skinny tapered hems. Still, once you try this comfy cut of denim on, you'll find it's a cinch to style.
Don't rule out the return of skinny jeans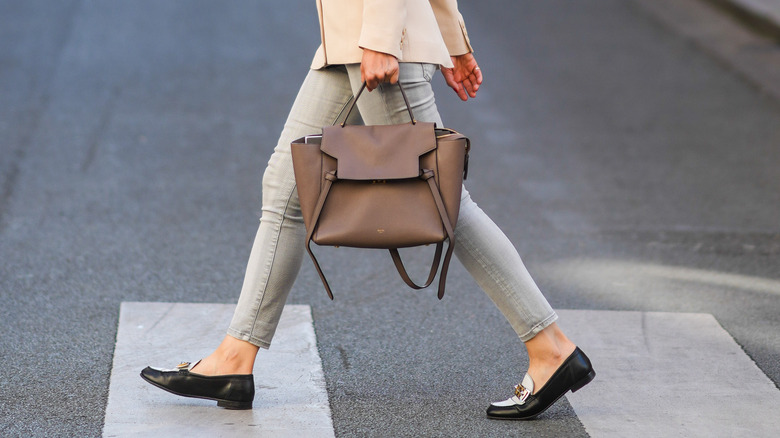 Edward Berthelot/Getty Images
Before you start writing a eulogy for your favorite pair of hip-hugging Levi's, relax. Young has some reassuring advice for those mourning the current fall of skinny jeans. "Eventually, skinny jeans will have their moment in the spotlight again," she tells Glam. "But for now, they're giving early 2010's Abercrombie & Fitch and Fashion Nova jegging. And it still feels too soon for that." Unless you have a dedicated nostalgia TikTok account or enjoy unapologetically 2010's attire, it's for the best that you let the skinny jeans go – for now.
Even though the latest blow for skinny jeans hits hard, it makes perfect sense. Fashion trends tend to move in cycles, which is why we're seeing a resurgence of Y2K fashion trends and noughties looks across social media and red carpets, like baggy jeans. The life cycle of skinny jeans is far from over, judging by their illustrious history. Starting in the 1960s, skinny jeans reigned supreme, with brief comebacks in the '70s — just check out any Ramones album cover — and '80s. Although it may be some time before cigarette jeans and skinnies are back 'in' again, it's bound to happen eventually. After all, just take a look at the many outdated trends that are back on the scene in 2023.