The Unexpected Tool That's Key To A Smooth And Sultry Pout
Dyachkov/Shutterstock
In recent years, there has been a major focus on how to get our lips to look their absolute best, specifically a fuller and softer pout. And turns out, it is pretty easy to achieve, thanks to social media. Among the myriad of tricks out there to improve your pout without the need for injections or fillers, some take a more creative approach like reaching for a gua sha for a plumping effect. However, the trick we're going to tell you about doesn't call for any special tools or even any makeup!
Spoolies are being used for better-looking lips, which will probably come as a surprise since they are almost always used for brushing the eyebrow hairs into place. However, this simple brush can give off amazing benefits when it comes to temporarily making your lips appear bigger and smoother before going out on the town or kissing that special someone.
How to use a spoolie for fuller-looking lips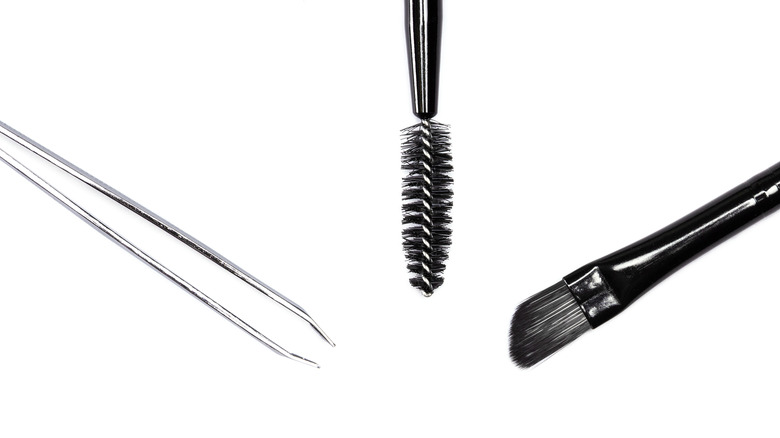 JAYANNPO/Shutterstock
Incorporating a spoolie into your lip care is pretty simple. The best way to go about it is to start by applying a thick balm or mask onto your lips. If you don't have either product, you can also just wet the spoolie so there is less friction from the tool. From there, take a clean spoolie and rub it very gently over your lips in circular motions to slug off some of the dead skin. Afterward, you should see smoother, slightly fuller lips, which will only be enhanced with a high-shine lip gloss.
This hack works due to the exfoliation that the spoolie brings. When your lips are dry and flakey, they do not reflect light and therefore appear smaller and duller than they actually are, according to Clary Sage College. By regularly exfoliating your lips, you increase blood flow to the area, which translates into a fuller and smoother appearance.
The key to healthy lips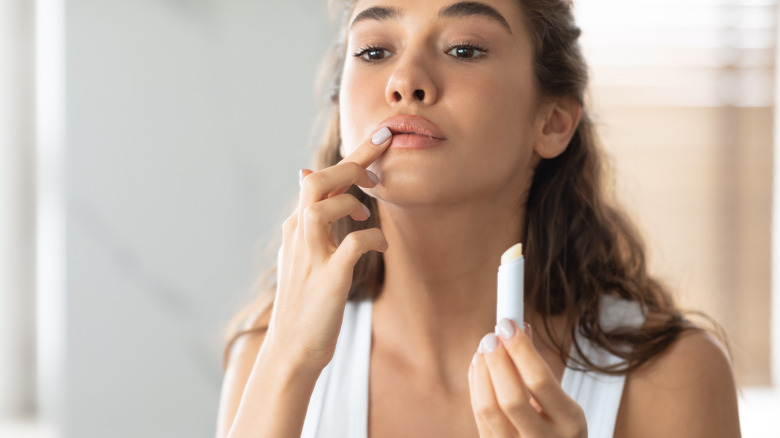 Prostock-studio/Shutterstock
Even if you don't have a spoolie, there are still a couple ways to go about achieving the smooth and sultry pout you are looking for.
Vitamin E is a great ingredient to add to your lip care routine, according to Healthline. Not only does vitamin E work to boost circulation, but it also makes your lips feel softer over time. You can apply it before or after exfoliating your lips, as well as just use it as a moisturizer throughout the day. Many lip products on the market already contain vitamin E and can be found at your local drugstore for a reasonably low price.
It's also important to protect your lips from the sun's harmful UV rays by using lip balms with SPF. Prolonged sun exposure is the fastest way to bring on the signs of aging, especially on your lips since the skin in that area is much thinner compared to the rest of your face.