The 'It' Colors This Summer Will Be Neutrals, According To Zara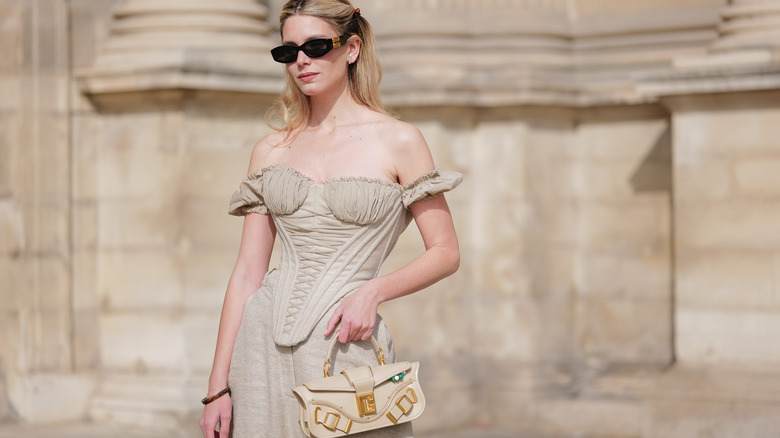 Edward Berthelot/Getty Images
If there's any brand known for starting and ending trends, it's fashion retailer Zara. Although bold colors have saturated the fashion industry up until recently, it's neutrals that are pinned as the summer season's hottest colors. Summer is typically known for its bold hues and fun prints, but this season will see those colors turned down quite a bit. Instead of going for daring reds or upbeat oranges, neutral colors will be your ticket. Not only do neutrals work on everyone, but they're also the best to build up your wardrobe in the long term.
It's no secret that neutral color palettes have become more popular in recent years. This is partially due to the want of many to have a capsule wardrobe that will last more than one season. While colors and prints are fun, they often don't stand the test of time. Although they may be in season one summer, odds are that they won't be by the time next year rolls around. Another reason why neutrals are rising on the charts again is because of the increased interest in "quiet luxury." This term encapsulates using a neutral color scheme to get an elevated look for less. 
Summer tans
There's no color in the neutral palette that's more favored in the summer season than tan. Although tans are an off-branch of the brown color family, they're known for lightness and hints of warmth. Use tan to create unique summer outfits (and emphasize any tan you have on your skin) without needing to stick to just white and black.
Summer browns
Although brown is another common color, it can make for a special addition to any look. Brown linen is a popular way you can wear this shade throughout the summer without feeling too warm. Not only will brown linen keep you cool, but it will also show all of the texture of the linen fabric. Layer softer fabrics with the rougher brown linen for a more dynamic ensemble.
Summer creams
Not white or tan, the cream shade is more than just the color of coffee. Whether it's pants or a blazer, this hue won't capture heat like black but will still give you another option if you want to steer clear of white. The cream hue is also perfect when paired against similar colors like browns or white.
Summer greens
Colors are always welcomed in a neutral palette so long as they fall within the earthier tones. Olive or khaki green can still add a pop to your outfits. These muted greens are the perfect way to avoid feeling stuck in a monochrome cycle. Cargo pants or skirts, in particular, can give you a special twist in your outfit.
Summer blacks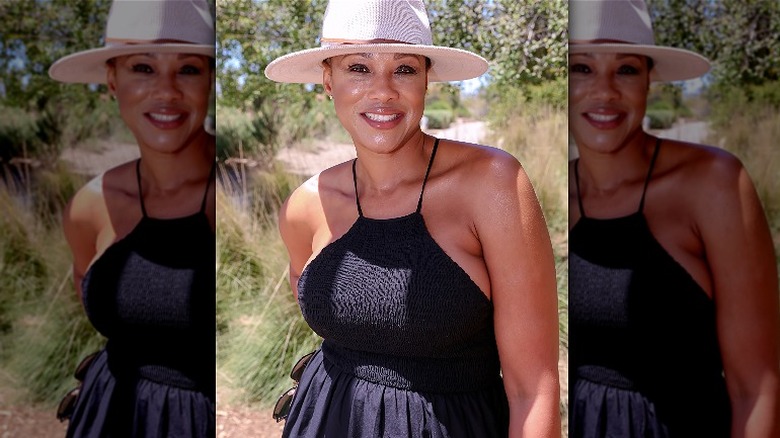 Dianne Gralnick/Getty Images
Wearing black in the summer is often frowned upon because it carries the heat. However, with linen and cotton fabrics, you can wear black without breaking a sweat. Using embroidered details or sleeveless options will also give you that extra breeze in your black attire. Black is a beautiful color for summer and can be the statement you need for the season.
Summer whites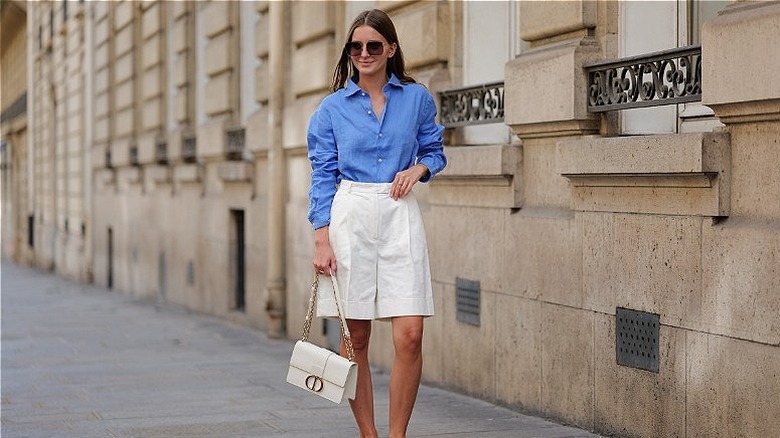 Edward Berthelot/Getty Images
If there's one hue you need to incorporate into your wardrobe this summer, it's white. Not only is white going to brighten up your skin and give you a special glow, but it's also the perfect base for any outfit. No matter how you wear it, white can be dressed up or down for any occasion. This color also makes for the perfect backdrop for your favorite jewelry and accessories.