Hot Pants: The Ultimate Revealing Trend For Warmer Weather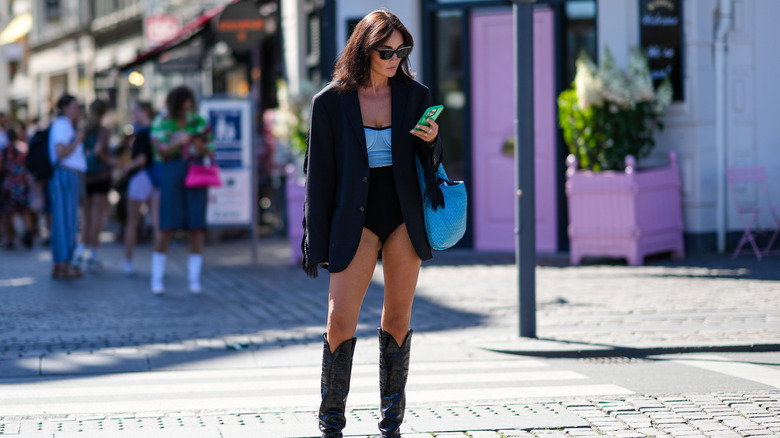 Edward Berthelot/Getty Images
Have you ever found it difficult to find the perfect pair of pants for the summer? Luckily for you, this summer season is all about going sans pants. While the trend first appeared on the runways, it was quickly adopted by celebrities and fashion influencers who adored the cutting-edge and unexpected look. Although it may seem like wearing no pants isn't a plausible move for your day-to-day, it can be perfectly altered to be more comfortable for your daily activities.
This trend is all about wearing the shortest possible pants you can get away with, and there are plenty of ways of keeping your legs free this summer that can easily suit you and your preferences, and hot pants, or ultra-short and tight shorts, are the latest variation of the trend.
Although many are afraid of embracing the no-pants trend in its entirety, there are plenty of ways you can alter it without feeling like you are revealing too much. Coverups and bikini-style shorts are some of the easiest ways to let your legs roam free and keep cool in the warmer weather. Regardless of how you take on hot pants, this fashion trend is all about rocking clothes out of your comfort zone.
Wear it over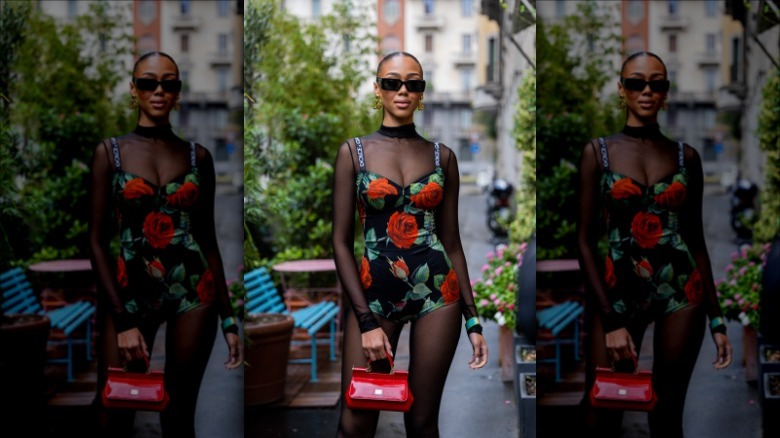 Christian Vierig/Getty Images
Recently, we've seen many taking on the hot pants trend by wearing a sheer or transparent item on top. While this is still a chic option, some are reversing the order and opting to wear something underneath. Not only will wearing a sheer or mesh piece under your hot pants help you feel more covered, but it will give you an extra element to highlight your top piece. Wear a sheer item under your cheeky hot pants for an unexpected twist on an already surprising trend.
A sheer layering piece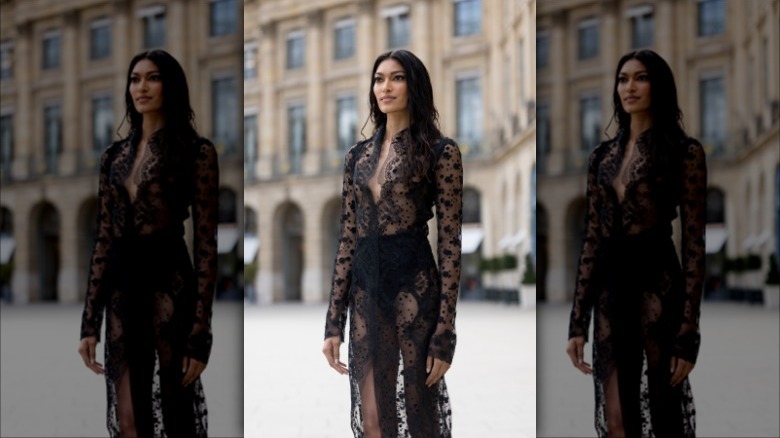 Jacopo Raule/Getty Images
We already know that a sheer loose layering piece is the best way of taking on the hot pants trend. Logistically, wearing a layering piece over your hot pants will make it easier to sit anywhere you want without worrying about your skin sticking to a seat. Aesthetically, a layering piece can add a sense of high fashion and luxury to your risky style trend.
Add a statement outerwear piece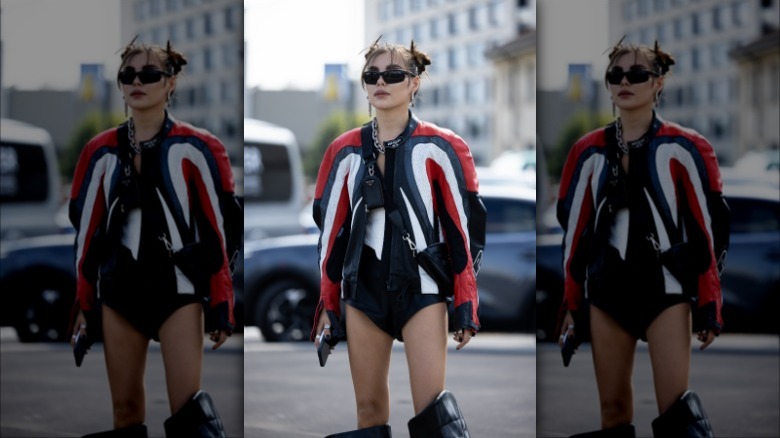 Valentina Frugiuele/Getty Images
Although wearing hot pants or no pants is already a bold fashion choice, there's no better complementing piece than a statement outerwear item. Whether it's a motorcycle jacket or leather jacket, a statement article on top will help highlight your hot pants. Since you're already lacking layering on the bottom, make sure the top portion of your look is equally as bold and stylish. You can also opt for a statement blouse or blazer if you want to keep your look modern. For a street-style outfit, go for something with more edge and metalwork.
Comfy briefs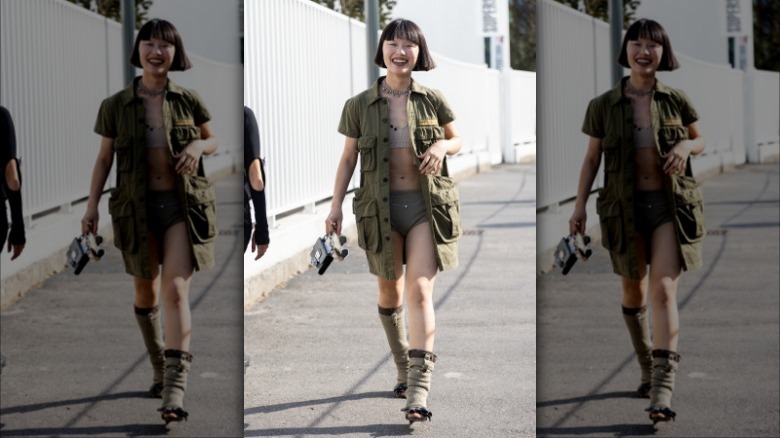 Valentina Frugiuele/Getty Images
For those taking on the hot pants trend, it can seem like you're limited to wearing no pants, bikini bottoms, or just bodysuits. However, there is another alternative that can give you some extra comfort. Briefs are becoming more than just an undergarment and are now a more casual take on the hot pants trend. Instead of hiding them under your clothes, wear your comfy briefs with a matching top for a cozy take on this controversial style.