Tassels & Fringe Are Style Essentials This Year - Here's How To Wear Them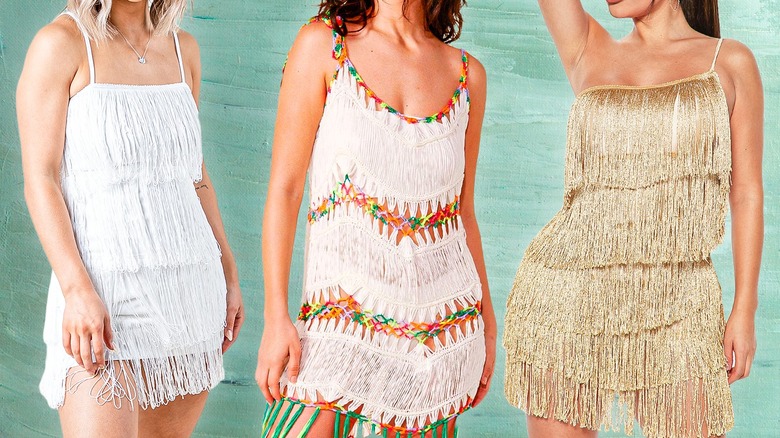 Static Media / Shutterstock
Everything old is new again. And in the midst of some serious fashion resurgences — from the metallic Y2K trend to retro '70s track shorts — yet another vintage staple is taking center stage. We're talking about the hypnotizing shimmy-shake of garments lined in tassels and fringe.
Tasseled garments went through their golden age in the 1920s, when flappers wore shapeless yet show-stopping fringe dresses. Since then, the look has gone through various other iterations, from the Western-inspired, fringe-trimmed leather jackets of the '50s to Cher's stunning fringe gowns in the '70s. And as the cycle of fashion rolls ever onward, today's designers are once again in a fringe frenzy. 
Already, we've seen dramatic fringe looks appearing from many major fashion houses. For instance, Alexander McQueen's Instagram account proudly displays a dress with black-to-blue dégradé raffia fringing from the brand's Spring/Summer 2023 collection. Versace's Spring/Summer 2023 also features various incarnations of fierce leather fringe, including a vivid purple fringe dress and a black fringed hobo purse — both of which are now enshrined on the fashion house's own Instagram.
With these modern twists popping up across runway shows, it seems that tassels and fringe still have a lot to offer. Which begs the question: How can you get this oh-so-trendy look for yourself? With bold finishes like tassels, it's a fine line between haute couture and tacky. But if you want to add trendy tassels to your wardrobe this year, there are plenty of ways to get started.
Add playfulness to a classic outfit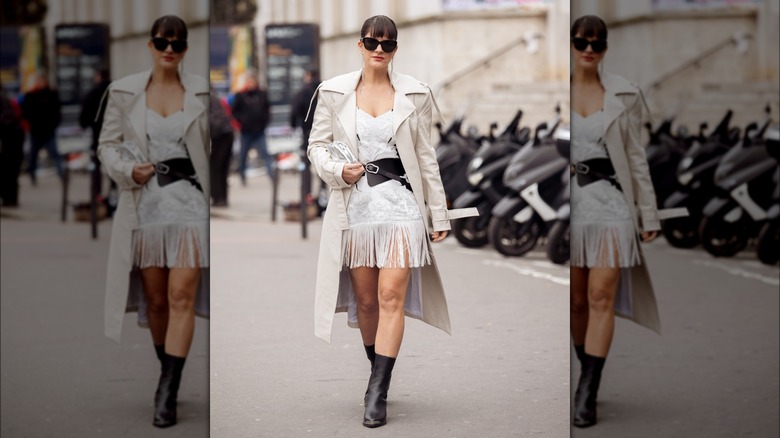 Raimonda Kulikauskiene/Getty Images
If you're experimenting with fringe and tassels for the first time, it's understandable that you may want to dip a toe into the water before cannonballing into the pool. Fortunately, adding these elements to a classic, more understated ensemble is an easy way to add a hint of playfulness without going overboard. For a classy evening look, try toning down a fringed minidress by topping it with a trench and a grounding pair of booties. For a casual daytime outing, a fringed tee over jeans will show some character without verging on excessive.
Accentuate your figure with bodycon fringe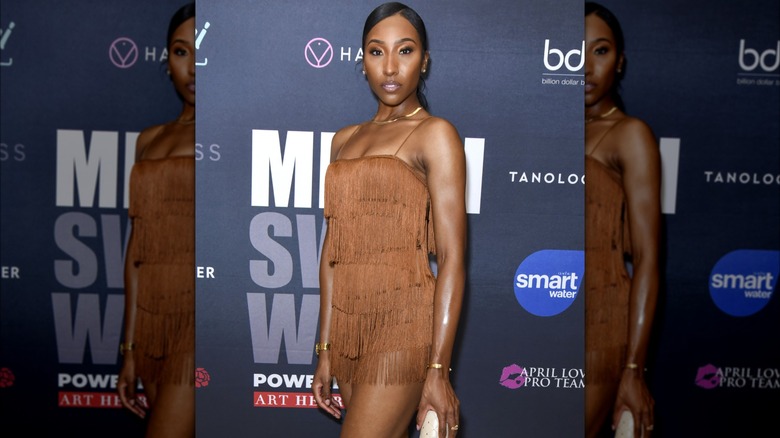 Mark Gunter/Getty Images
The sack-like fringed dresses of the '20s may have been beloved by flapper fashionistas at the time, but nowadays, you can give fringe and tassels a more modern sensibility by incorporating them into more figure-hugging silhouettes. Put fringed slip dresses back into the costume box and instead try out the captivating sway of a fringed bodycon minidress or romper. The constant movement of fringe and tassels adds just enough mystique to the look, while still complementing the body's natural curves.
Embrace movement with a fringed midiskirt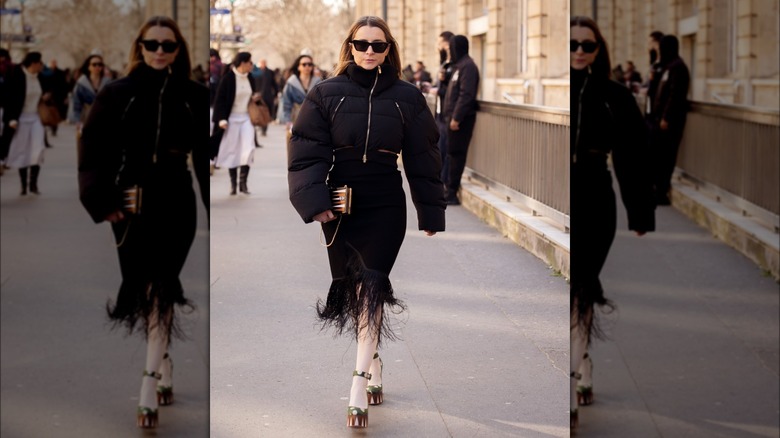 Raimonda Kulikauskiene/Getty Images
When it comes to fringe and tassels, movement is one of the major draws. These flourishes instantly add motion and energy, as long as they have room to swing — and to give your fringe ample swinging space, placements on skirt hems are ideal. You can try this style on any medium-long skirt, but for optimal contrast between your natural figure and the tassels' movement, we love a curve-hugging silhouette like a knee-length pencil skirt. As you walk, the tassels will dance and bounce, creating a fun and flirty vibe.
Add fun to any outfit with a tasseled handbag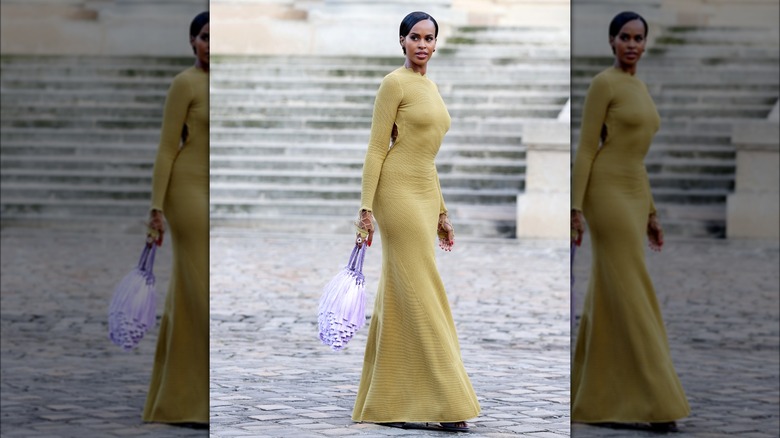 Vittorio Zunino Celotto/Getty Images
When you're mixing and matching separates, there's a lot of room to play with different textures. But it's not always so easy to shoehorn in a wild fabric choice when you're slipping into an evening dress or styling an all-in-one boiler suit. Still, this doesn't mean there's no room for tassels in your overall ensemble. Instead of relying on fringed hems, why not add a little whimsy to your look with a tasseled handbag? Choose a fringed purse in demure neutrals or classic black for subtle movement and sheen, or go all-out with a bright, contrasting tassel bag to make your purse a statement piece.
Evoke glamor with full-length fringe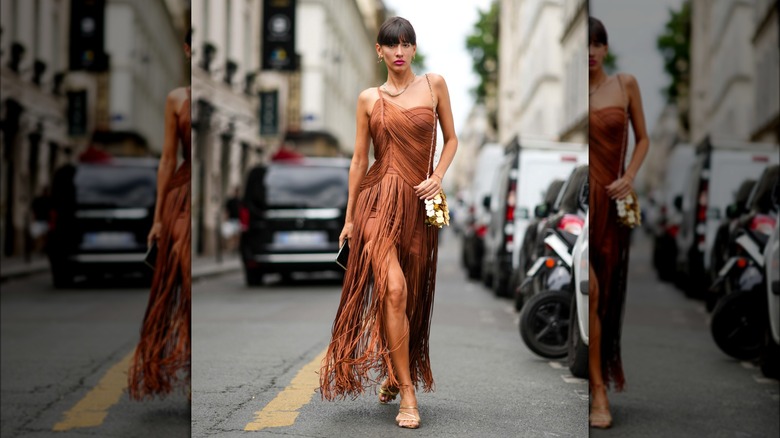 Edward Berthelot/Getty Images
If you adore the sensual hint of skin provided by a dress with a slit, then a fringe gown may be the perfect way to embrace the tassel trend for your next eveningwear occasion. While long, floor-length fringe preserves enough modesty to make the look classy, it also offers a tantalizing glimpse of calf and thigh as the strands undulate around you with each step. Plus, the glamor and detail of a full-length fringed gown make it read as expensive from the first glance.
Up the cuteness factor with retro beaded fringe
Paras Griffin/Getty Images
Trying to embrace a look that's less cutting-edge fashionista, and more nostalgic sweetness? There's still a fringe for you: namely, the super-cute beaded tassel style. Fitting perfectly into booming fads like the Barbiecore fashion trend and funky Polly Pocket fashion, this technique flaunts chunky plastic beads strung directly onto loose strands of the garment itself — most often, a carefully shredded T-shirt. With a delightfully DIY vibe that hearkens back to more innocent times, you can apply this look directly onto tees already in your closet, making it one of the easiest and low-stakes ways to try out tassels.
Create a focal point with one or two large tassels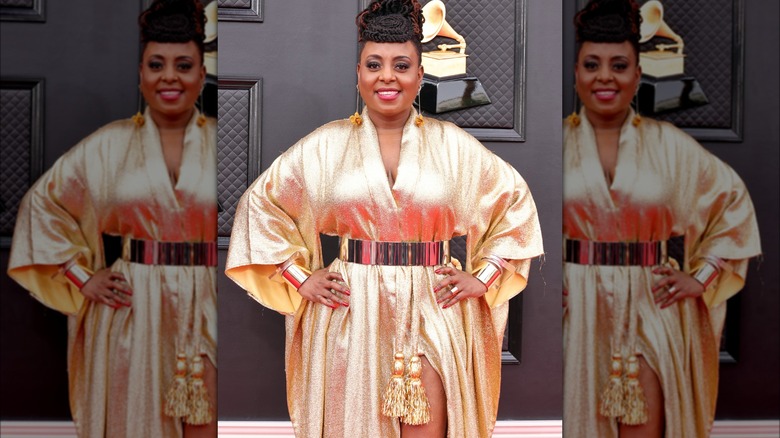 Amy Sussman/Getty Images
In the realm of fashion, tassels and fringe are often employed around hemlines to make the most of their movement and swing. But you can also turn tassels into a focal point by strategically adding only one or two to your outfit. For the best effect, use chunky tassels that will stand out against your clothing. Hang them anywhere you want to draw the eye, whether that's to a daring slit on your evening dress, hanging from one side of your belt to create a little asymmetry, or dangling from the end of a flowy sleeve to accentuate its length.
Add interest to your winter layers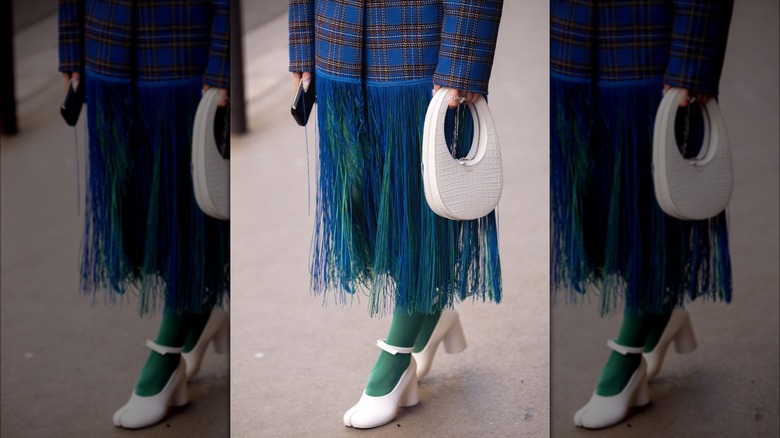 Raimonda Kulikauskiene/Getty Images
When it comes to sensible, understated fashion, winter coats tend to be among the most staid of garments. But for forward-thinking fashionistas, this rule is made to be broken. Bright colors, fun prints, and exciting flourishes are an easy way to brighten up your wardrobe during the winter months, with your coat serving as a prime vehicle to quickly add interest every time you head out the door. And fringe and tassels aren't just reserved for a Wild West style leather jacket — experiment with styles by choosing a plaid peacoat or classic trench that bucks expectations with a long, tasseled hemline.
Make a statement with tassel earrings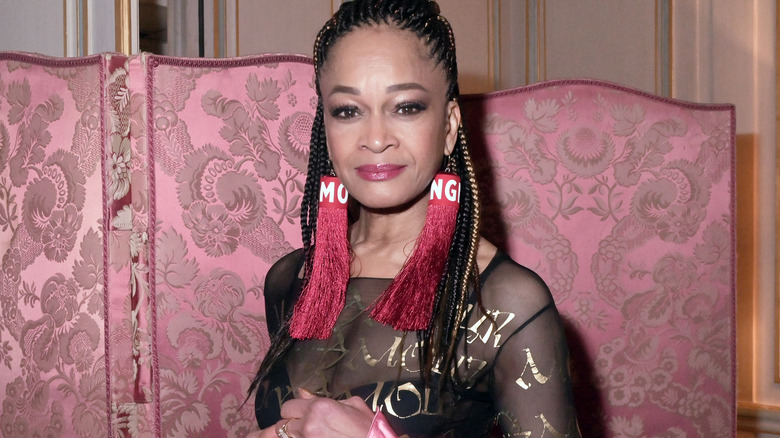 Foc Kan/Getty Images
Thanks to their movement and shine, tassels are a surefire way to draw the eye. So when you want to keep the attention focused around your gorgeous face, tassel earrings are a quirky way to hack the system and keep all eyes on you. For a cute but subtle effect, try a pair of tasseled stud dangles. If you're feeling a bit more daring, choose tassel earrings that brush your shoulders. Or, for an undeniable statement piece, go oversized with a pair of super-long tassels.